Guest Post by Nick
I love this city! Cologne has most definitely been added to my list of favorite places that  I've been lucky enough to explore. I was fortunate to have been there on a perfectly clear day, and the colors that were brought out by the sun were incredible. I have always been a fan of big, open spaces and the River Rhine provides that here. The city felt very much alive, and the energy was infectious.

I loved the architecture. It seemed to combine the construction and color schemes of many other European cities I've visited, but with a modern twist. 
One thing Lindsey and I love doing in Paris is sitting along the river Seine in the evenings, and drinking wine or a beer as we watch boats go by. I have a feeling we will do this in Cologne sooner rather than later as the river walkway is set up in a similar fashion. Also, it's legal to drink in public here, which makes it convenient to move to another spot, or walk to a Brauhaus with drink in hand.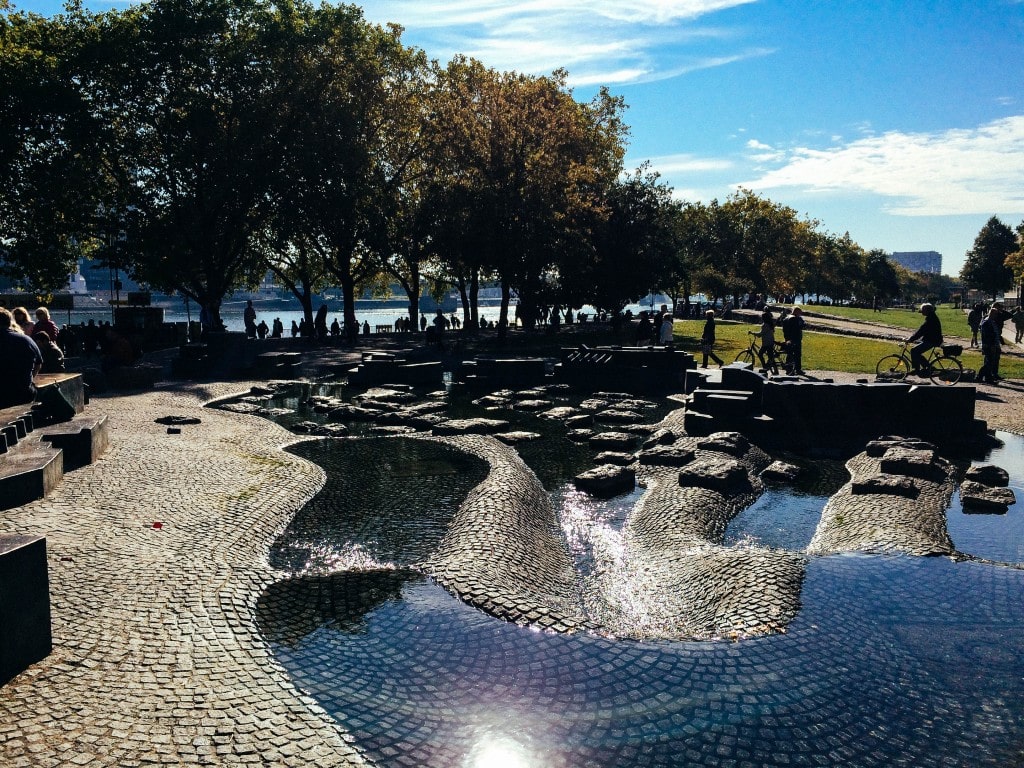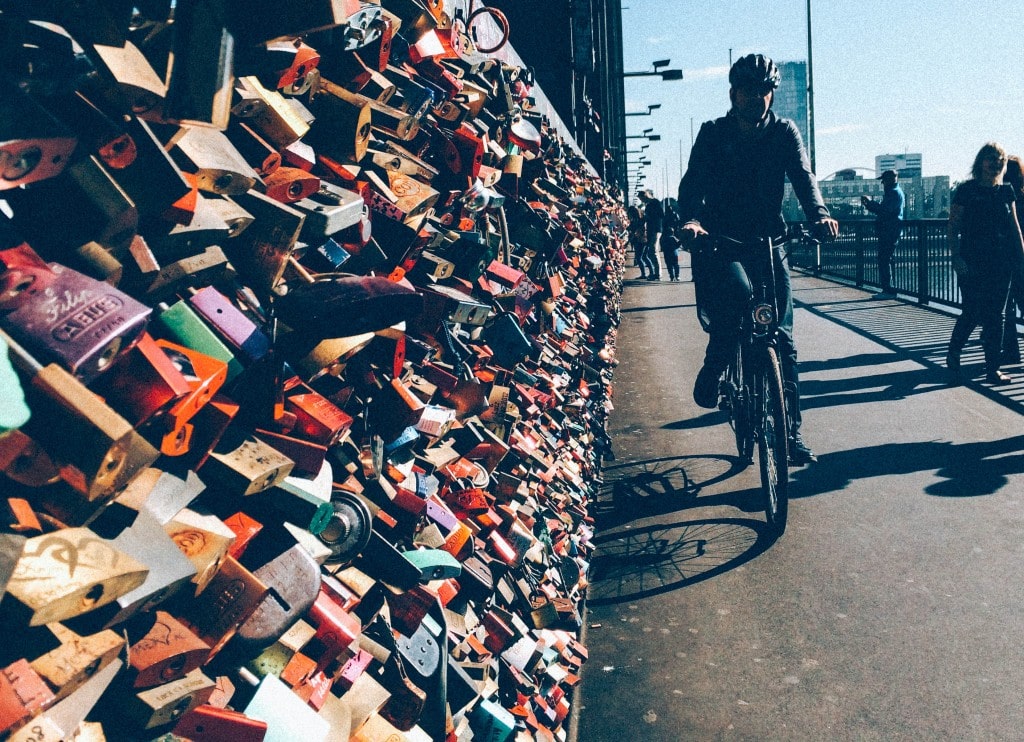 Food is certainly not scarce. Dining in is casual and on a mostly seat-yourself basis. The Kolsch and Bratwurst is cheap, and if you stick to take away, you can eat very well for very little.