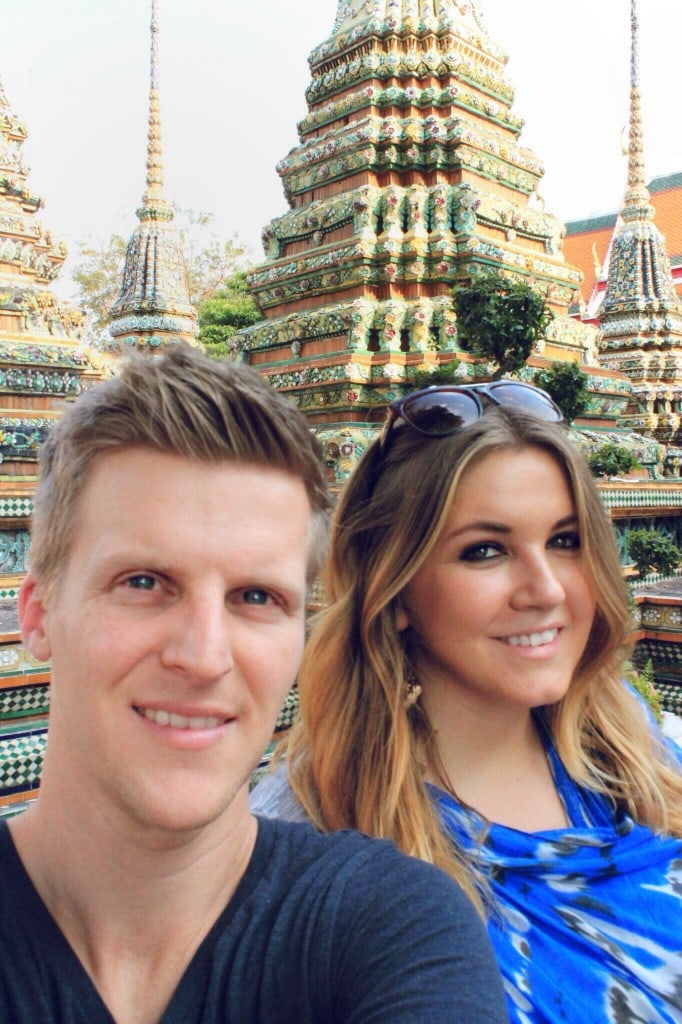 Yesterday morning I was looking at plane tickets online and Nick and I were discussing our next trip; where we should go, when we'd both have time to leave for a few weeks etc. We kept hitting dead ends and I jokingly proposed leaving that day since our schedules are pretty mellow this month. Very surprisingly, he didn't laugh it off so I knew I had to act fast. Within .05 seconds I found a deal on tickets to Thailand leaving that night. 16 hours later we are sitting in a Bangkok cafe contemplating where the wind will take us on this unexpected journey.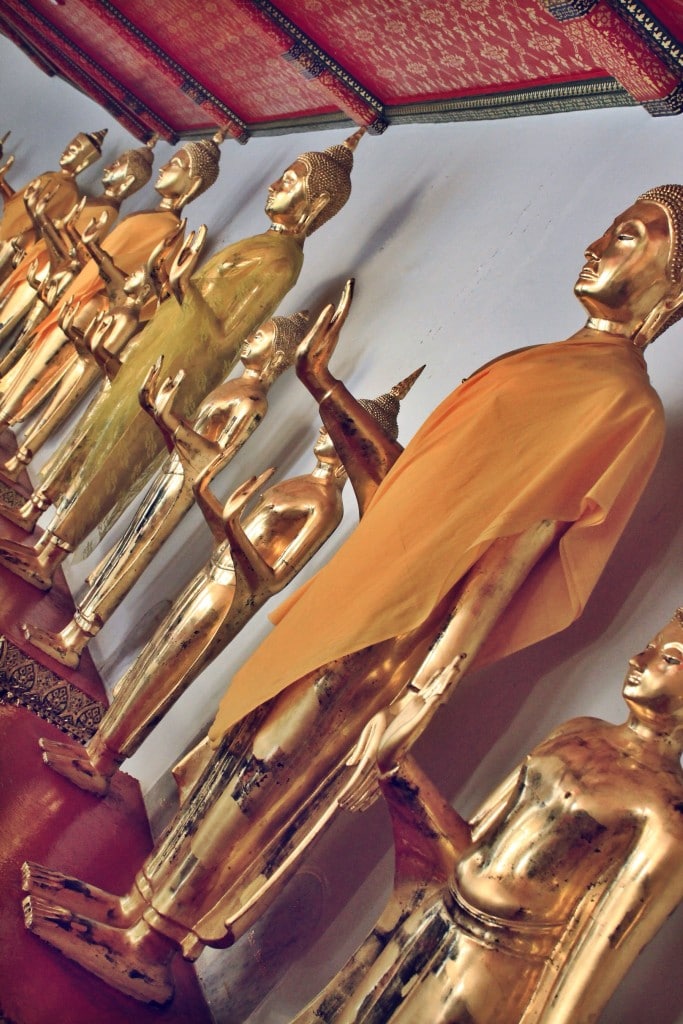 Upon landing we had one thing on our mind.. food. China Air is a badass airline but they leave much to be desired in terms of meals. We dropped our bags off at our hostel, Thai Cozy House, and booked it to my favorite cafe on vegetarian alley.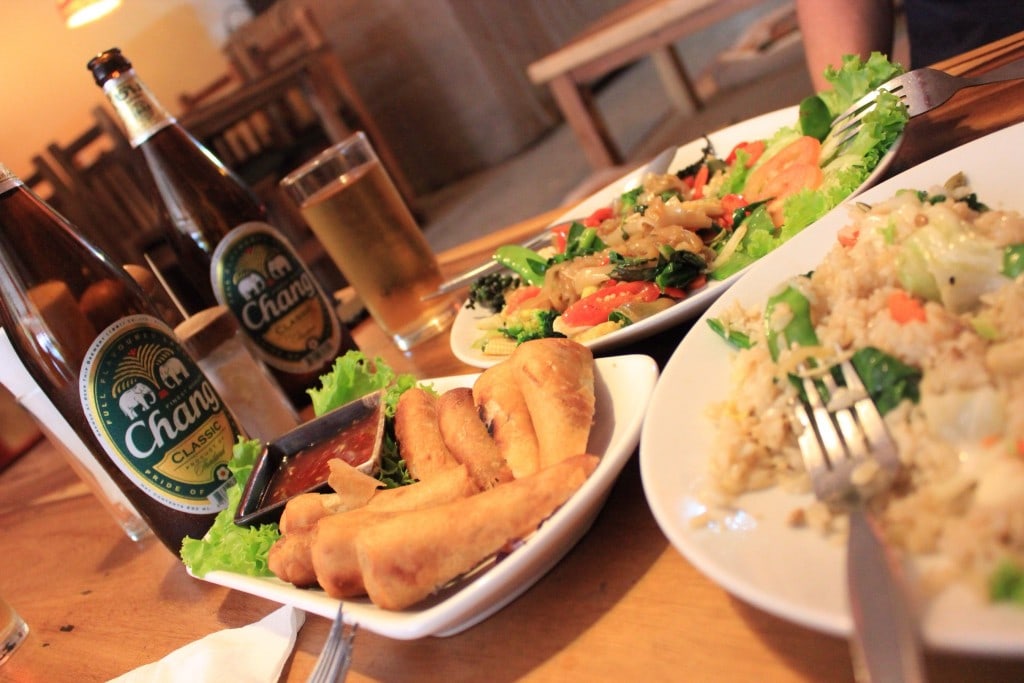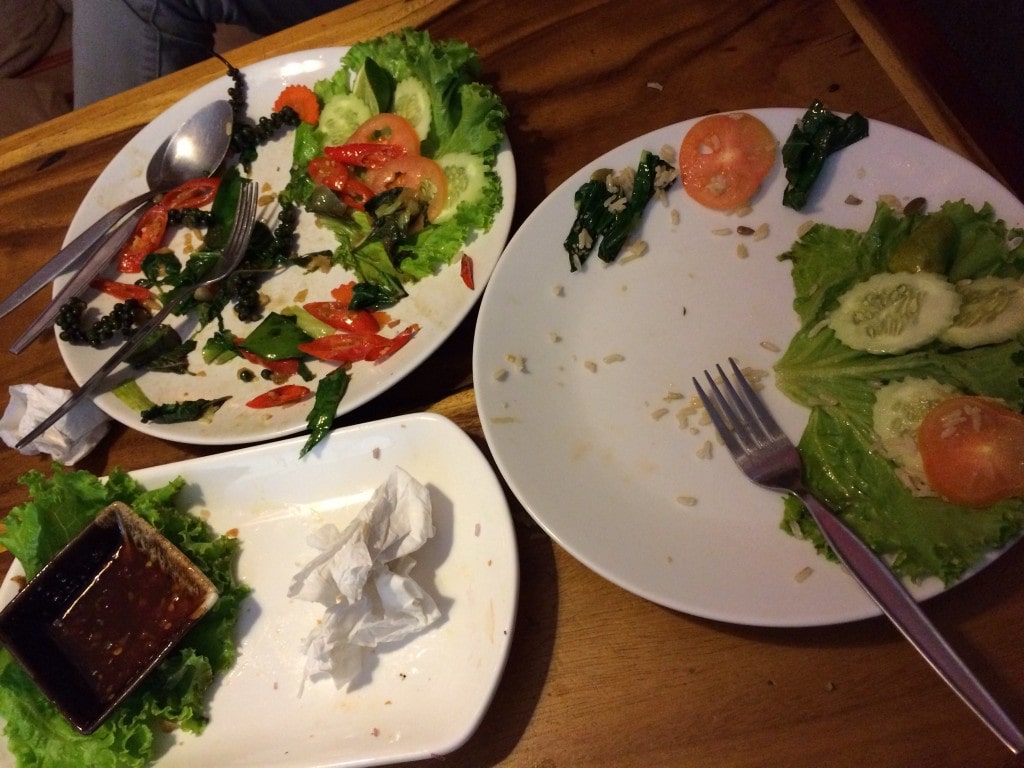 With a full day in Bangkok, we hit the ground running and dragged our jet lagged bodies all around the city. We visited Wat Pho and Wat Arun and of course ended the day with foot massages. Thailand, I've missed you.