The Great Market Hall in Budapest (also known at the Central Market Hall) is the largest market in the city and a lively place to walk around and immerse yourself in the local culture.
Unfortunately, when we popped in for a light meal before bar hopping in the area, our experience in the food court left us with a bit of a bad taste in our mouth.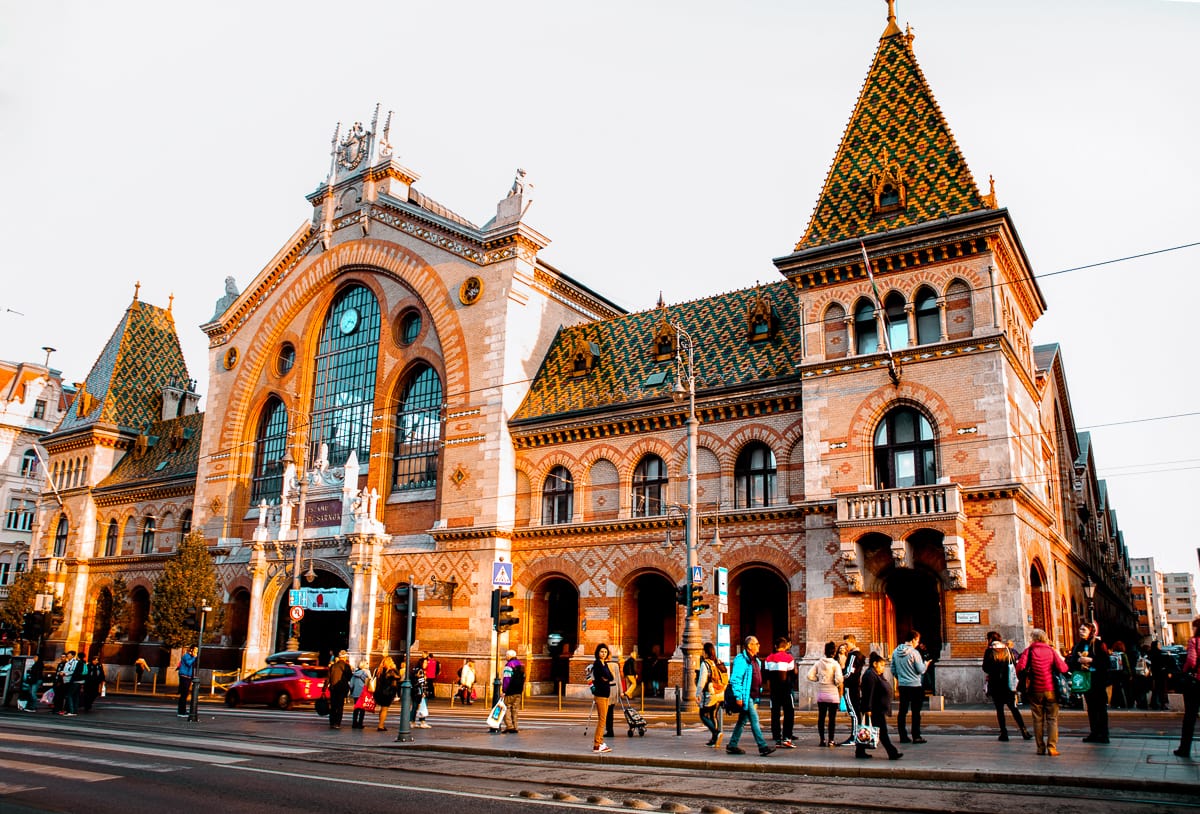 While many European markets offer a good selection of inexpensive meals, the food stalls at the Great Market Hall in Budapest seem to be focused on catering to tourists (ie $$). Not only that but we also got a super scammy vibe from the stall we ate at, which resulted in a pretty uncomfortable stand-off between Nick and the employee, who refused to read us what we had been charged for.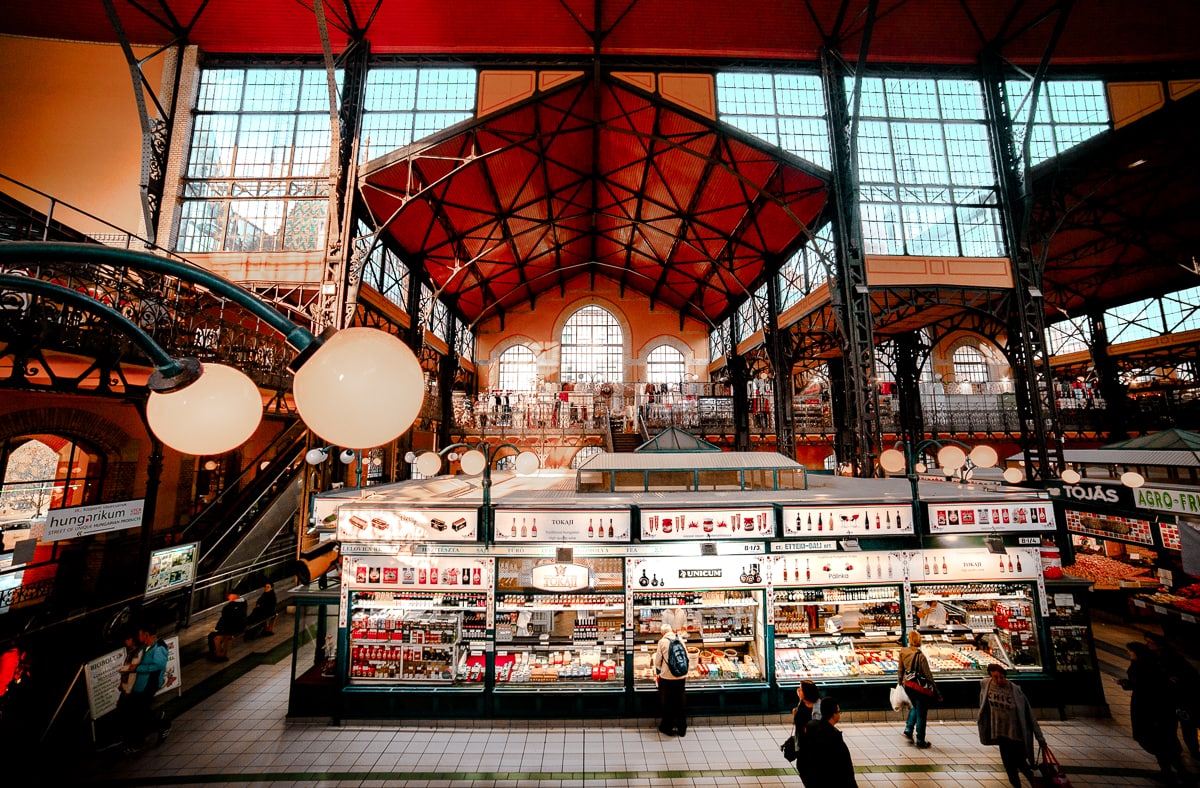 EATING AT THE GREAT MARKET HALL IN BUDAPEST
The Great Market Hall itself is fantastic. It's vibrant and alive, and we loved browsing the different floors while taking photos of the beautiful lighting which spilled in from the upper windows.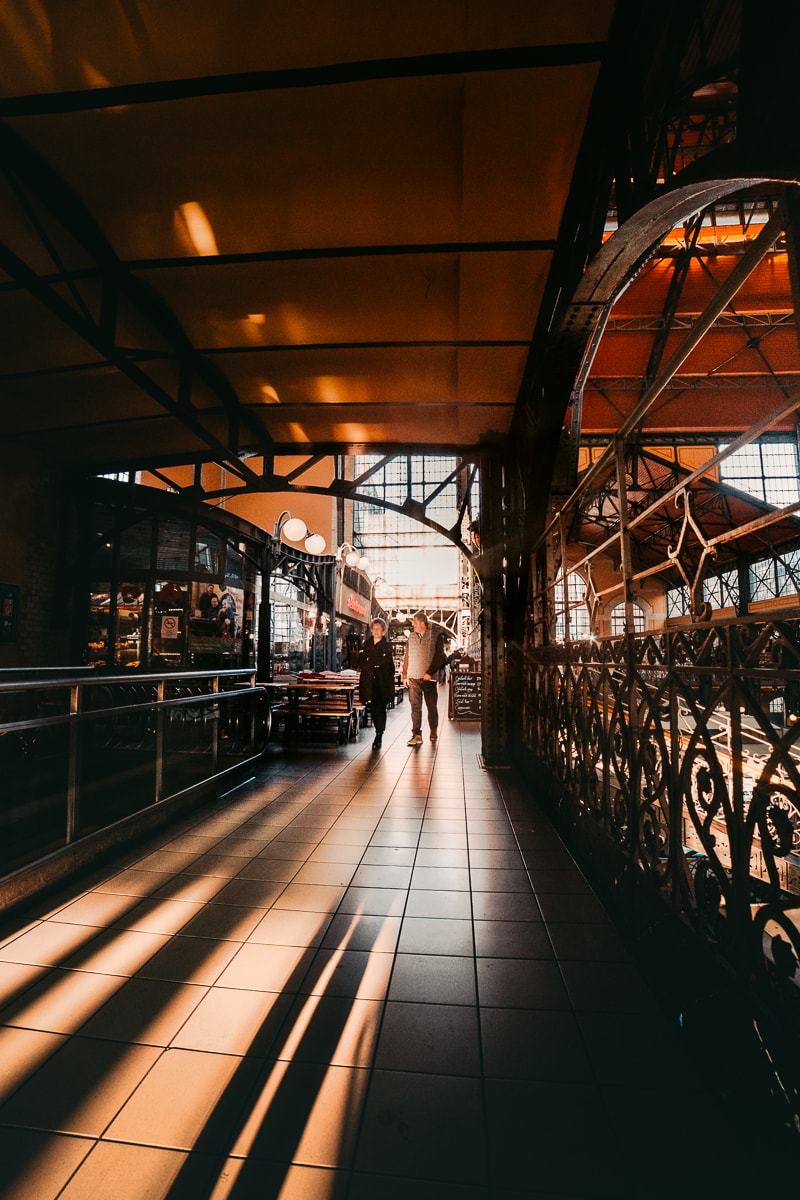 If you're a fan of markets in general, definitely consider stopping in to walk around, but I would recommend looking and not buying or eating inside.
We know that our personal experience does not represent the market hall in its entirety. There are tons of reviews from happy travelers, but after doing a bit of digging I also came across several dozen accounts of experiences similar to ours.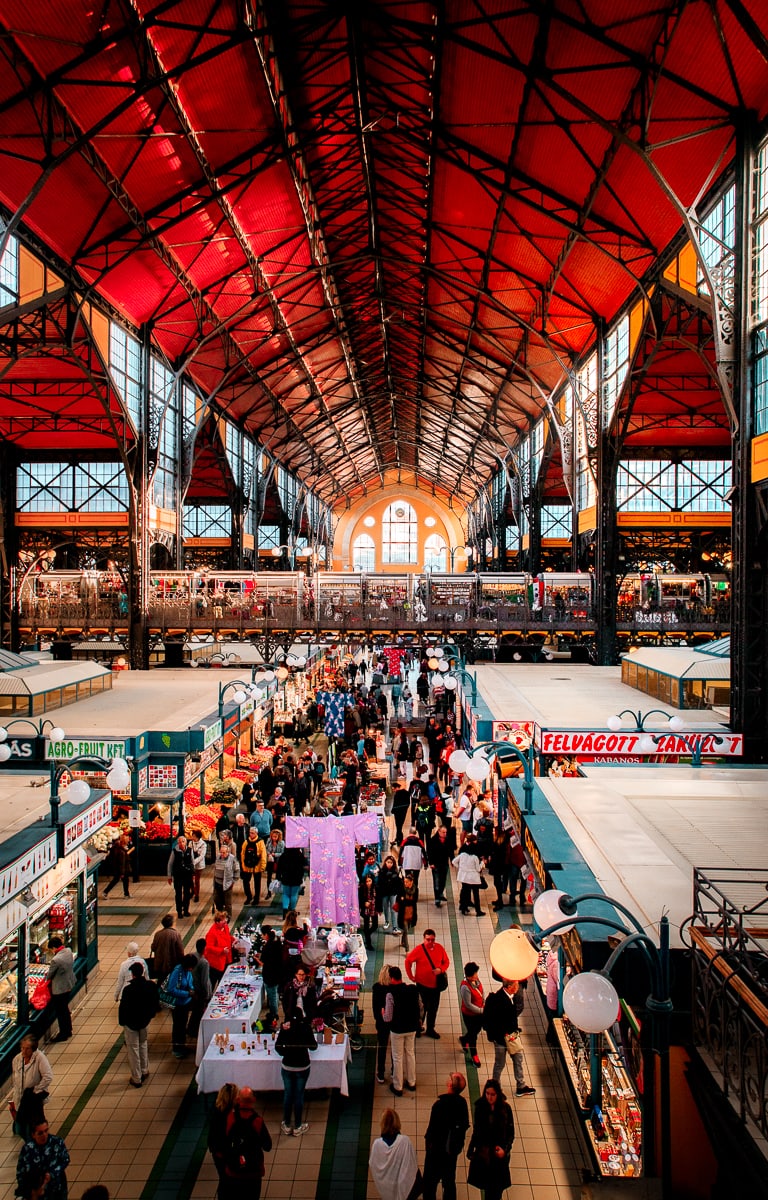 If you plan to eat at the market, just keep these tips in mind so that you're aware of the common tourist traps and can make educated decisions in your travels.
Honestly, it's not about the money. Food in Budapest is inexpensive, it just sucks when you feel like you've been taken advantage of. 
TOPPINGS ARE EXTRA .. AND SO ARE TRAYS AND BOXES
We ordered a cabbage roll from one specific booth and as it was prepared, the employee asked us if we wanted sour cream on top, then cheese, and then he proceeded to make his way down the line of toppings asking us about each one.
When we got the bill it was much more than we were expecting. We paid almost $30 USD for one cabbage roll and 2 beers (outrageous by Budapest's standards).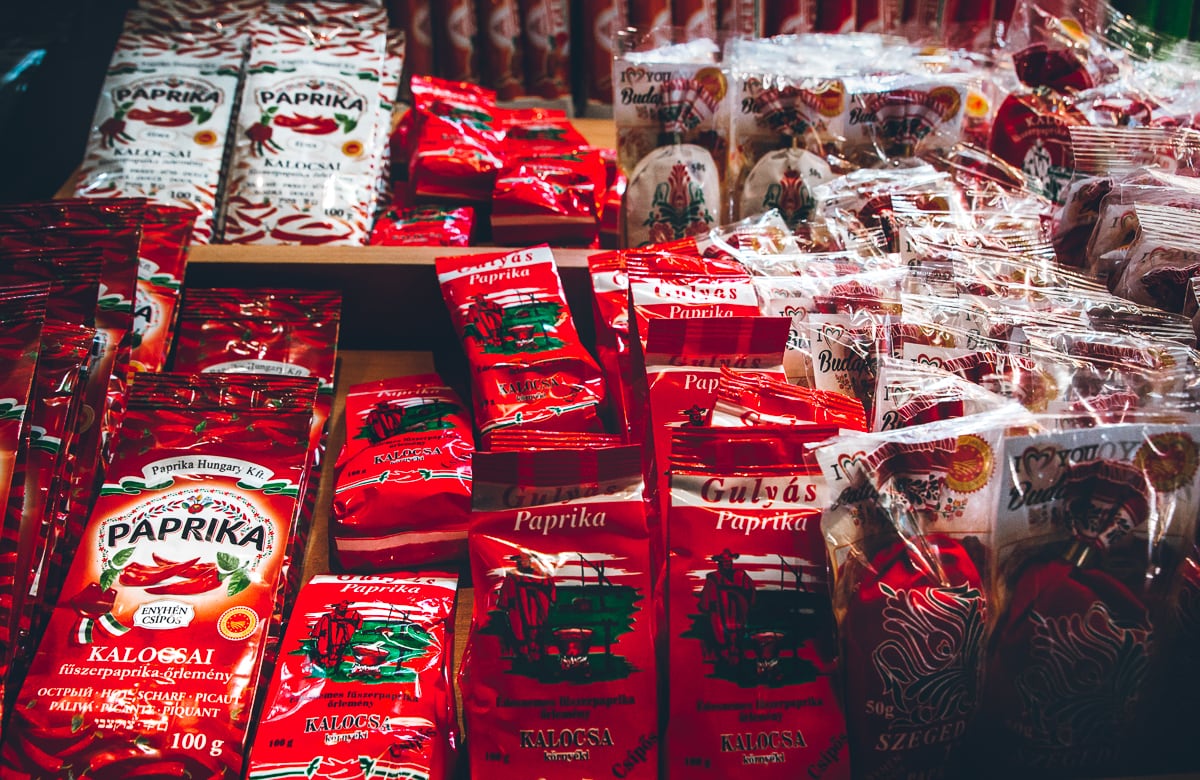 Apparently, each individual topping costs extra.. a lot extra. The cabbage roll base charge was 1600 HUF, then each topping was an additional 790 HUF, and the sour cream was 250 HUF .
It all seems purposely vague. You are asked about toppings as if they are included, and no prices are displayed. Also, who just orders a dry cabbage roll or a plain piece of bread?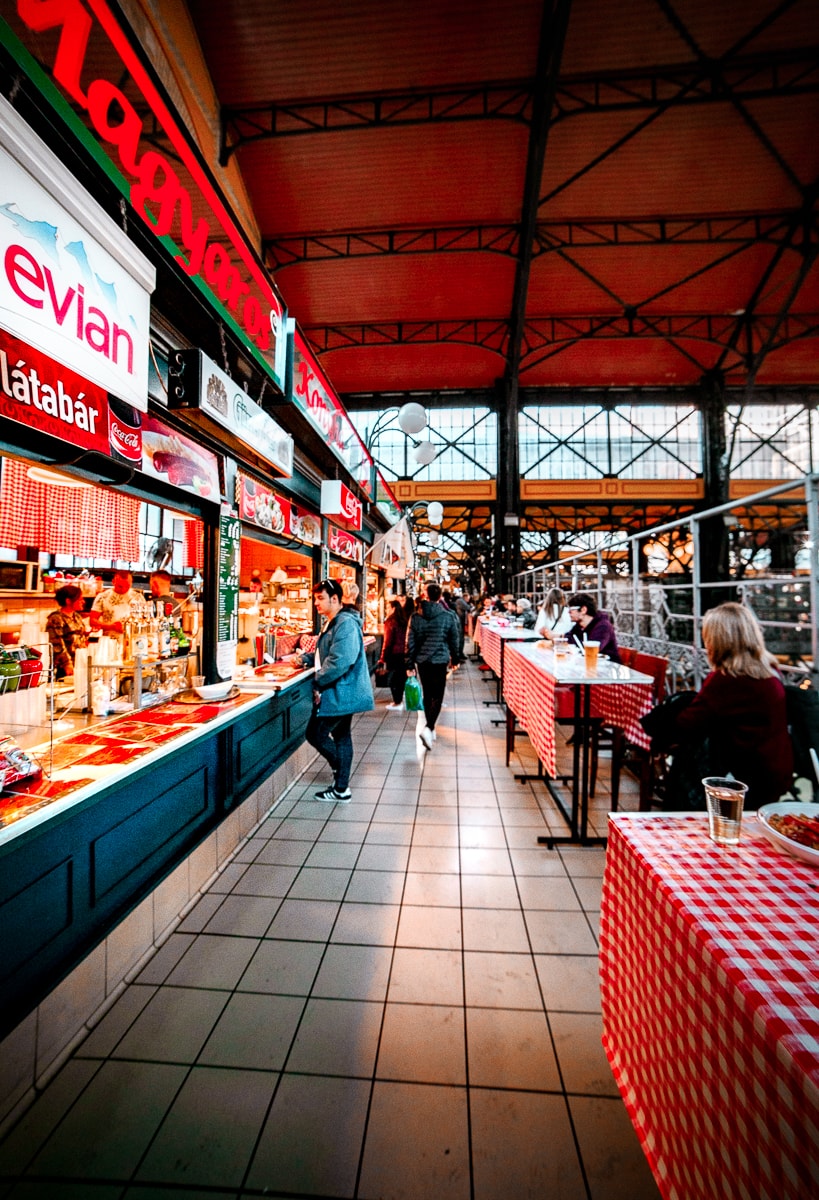 THE 250 HUF PAPER PLATE
We were also charged 250 HUF for our paper plate.
After reading a ton of Trip Advisor reviews this also seems like a common practice amongst many of the booths. People mentioned being charged for take away boxes, cutlery, condiments and even powdered sugar.
One man's additional toppings ended up costing him 60 euro for 4 hot dogs and 4 small coffees.
The whole experience is like if you went to Subway and spent $5 for bread and every itemized ingredient after that was extra, including the paper bag.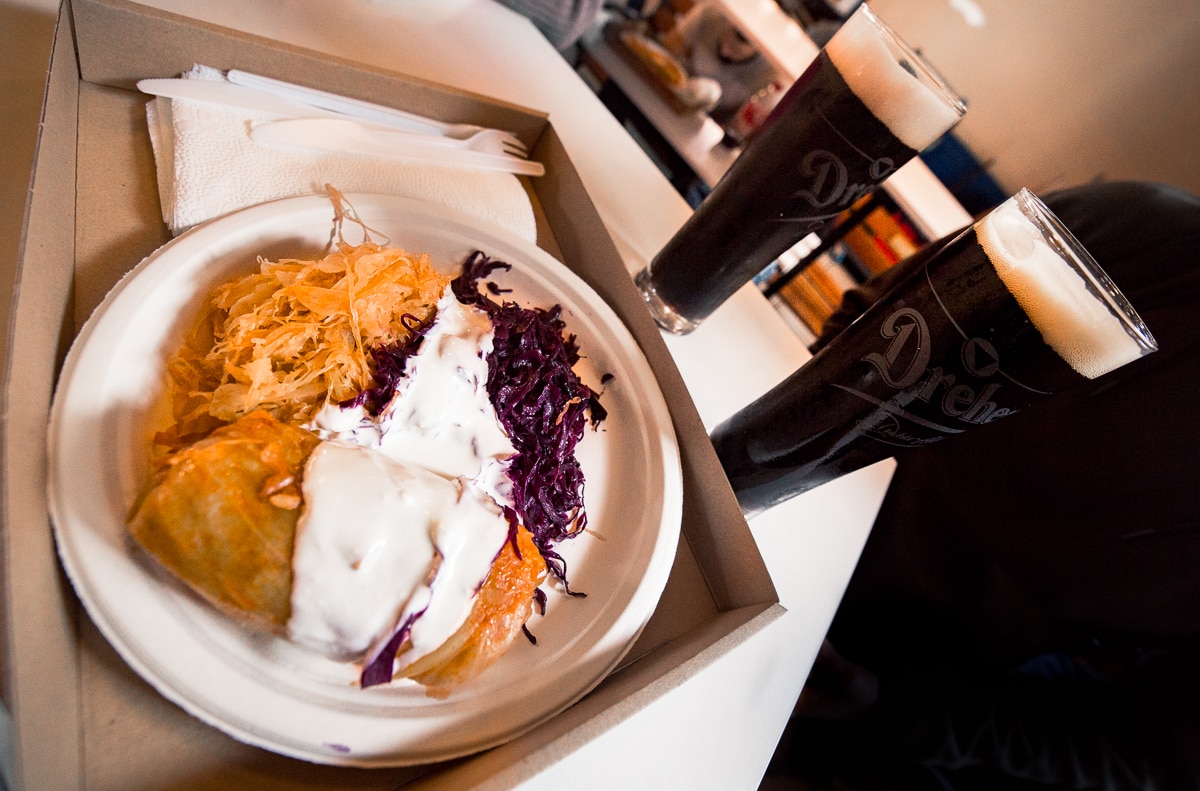 The most negative reviews I read talked about the langos stand, but a lot of different vendors were also mentioned. I wish I could remember the name of the stand we purchased from, but here is an iPhone photo we took of their booth so that you can avoid it (italok means beverages and is not the name of the booth).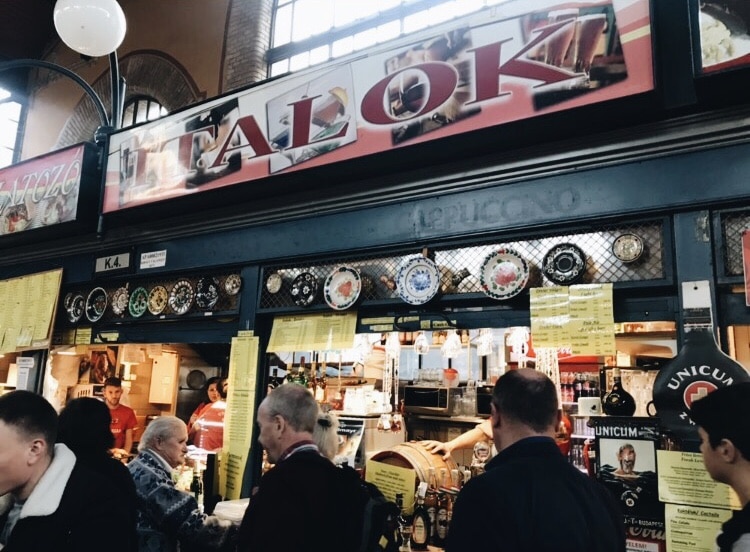 ---
RELATED POST: 7 UNIQUE BARS TO VISIT IN THE BUDAPEST NIGHTLIFE SCENE
---
GET YOUR BOTTLE DEPOSITS BACK
Even though the toppings were extra, we didn't know it at this point so we were trying to decipher the charges to understand why this street food cost the same as our 3 course dinner the night before.
Also it didn't help that our receipt was in Hungarian, so we didn't know what anything was.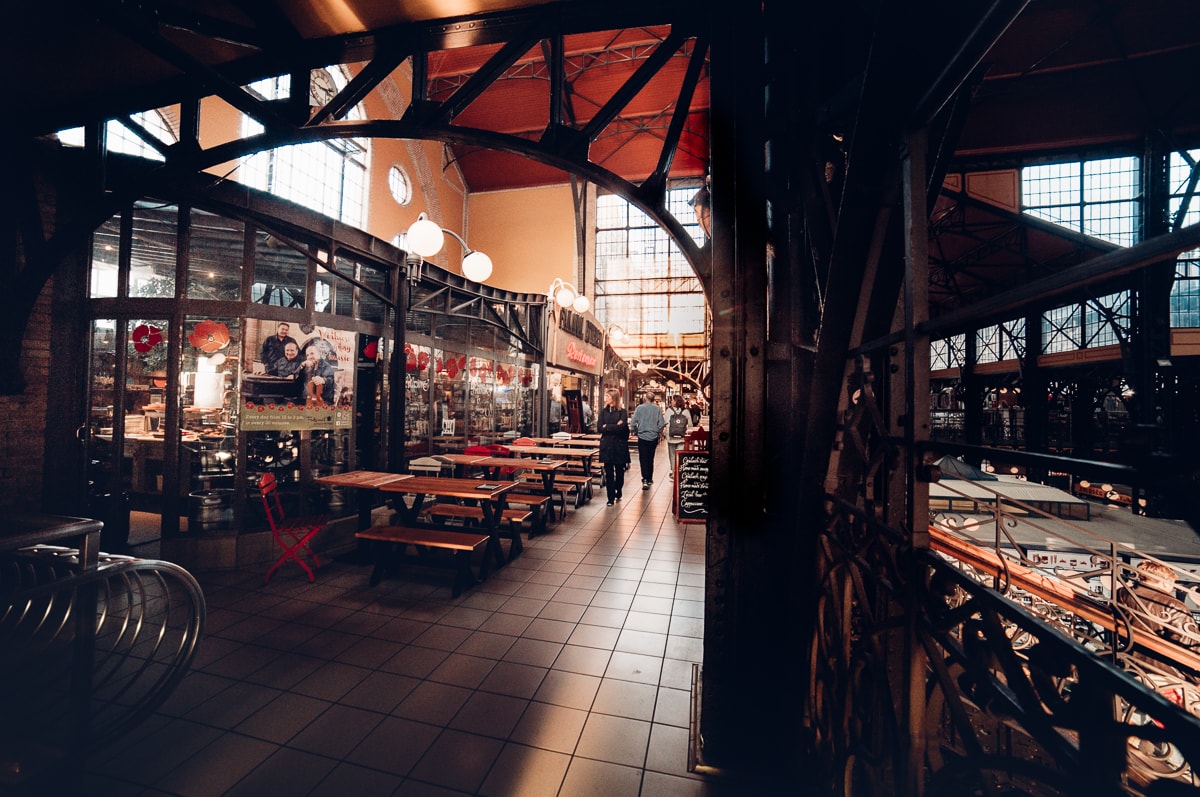 We noticed two larger charges at the end of the receipt and figured they must be for the bottle deposits.
We don't have bottle deposits in California so it's not something we are used to remembering, however, having been in Budapest for a week at this point, we were a little more aware than usual.
---
If you don't know what a bottle deposit is, you are basically charged for the price of the glass and when you return it, you get your money back. It's standard practice in bars throughout Budapest and many cities in Europe.
---
So when finished our meal Nick got up to take our glasses back. A man who I had seen lurking around the food court earlier told us to leave the glasses on the table and that someone would come around and pick them up.
---
RELATED POST: 5 BUDAPEST RUIN BARS YOU HAVE TO VISIT
---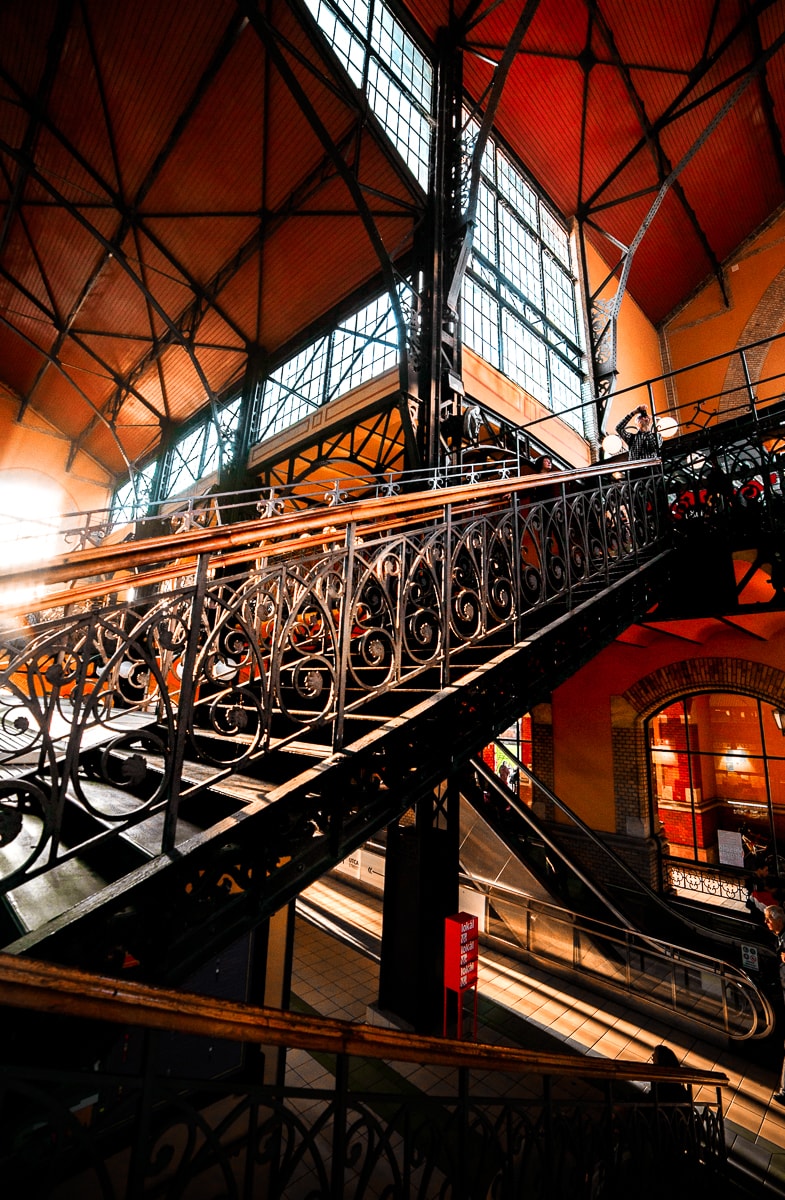 I usually find that when you're offered unsolicited advice from random people in a tourist zone, something is probably off so we ignored the man and went straight back to the booth.
This time, the employee at the food stand motioned for Nick to drop off the glasses at the counter and then smiled and went back to his business.
Nick stood there for a minute and then walked away feeling like he had read the situation wrong.
THE AWKWARD ENCOUNTER
At this point we were thoroughly confused. It's difficult in a new environment to gage if you're the one being ignorant or if you're actually being taken advantage of. And it's especially hard when you can't speak or read the language.
We usually air on the side of our own ignorance but in this case it just felt off.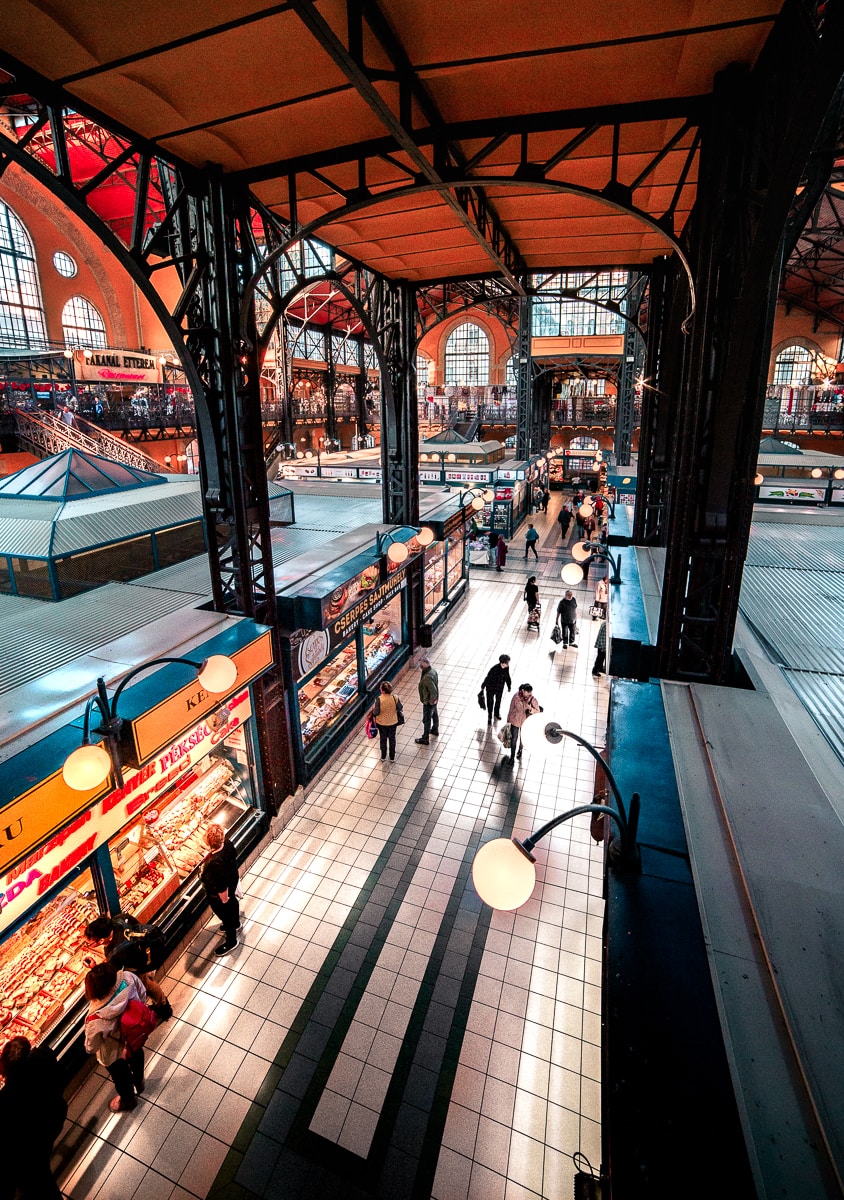 Nick decided to go back to the stall and ask for clarity.
He politely asked the guy if he could read the receipt for him, since we don't speak Hungarian. The guy aggressively told him "that's not your receipt."
Nick reiterated that yes this was our receipt and again asked him to read it. The guy started fumbling around through a stack paper saying he was looking for our receipt because the one Nick was holding was not ours.
It appeared as if he was trying to distract us and he prolonged his search for quite awhile (maybe hoping that we would give up and walk away?). We just stood there waiting and finally he gave up and agreed to read our receipt.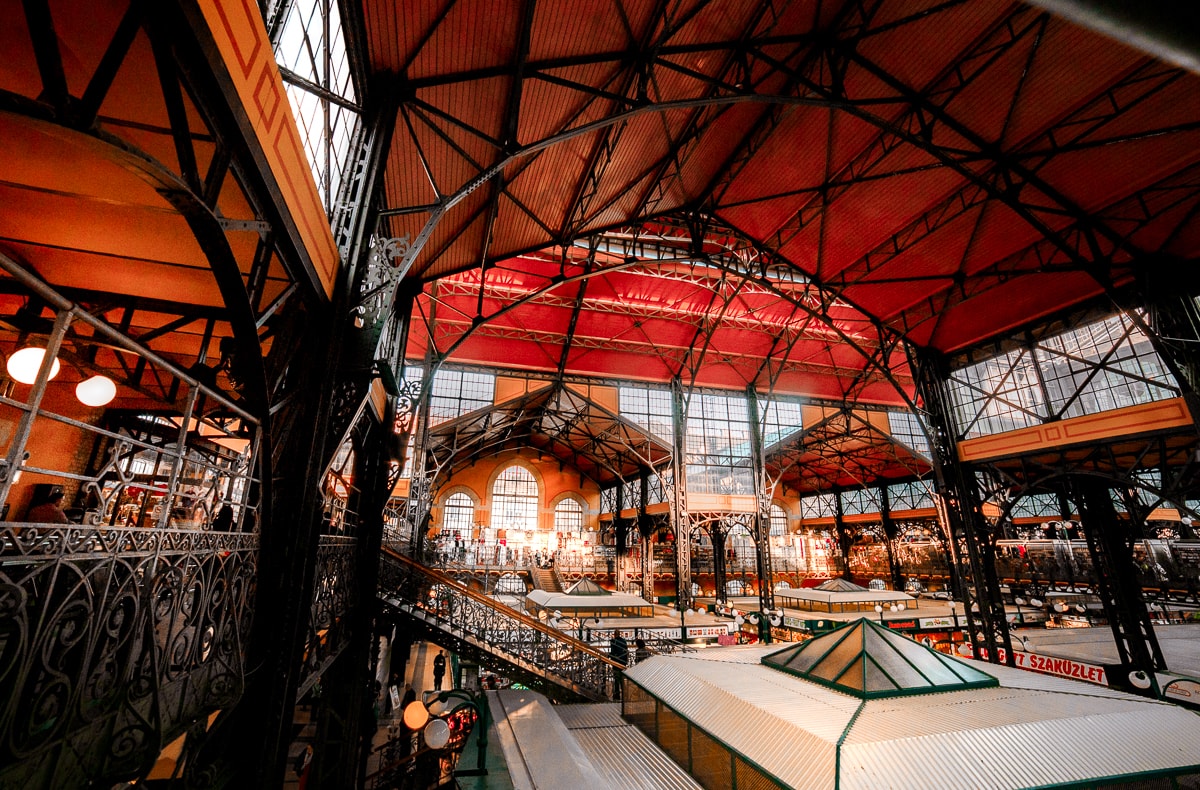 Sure enough, the bottle deposits were on there. The man finally acknowledged that we brought our glasses back (10 minutes ago) and returned our deposit.
We were stubborn about the situation but I'm guessing that the majority of tourists do not know to get their deposits back. And if they do, the employees seem to go out of their way in order to not return them.
---
RELATED POST: FISHERMAN'S BASTION AT SUNRISE // THE BEST VIEWS IN BUDAPEST
---
COUNT YOUR CHANGE
This did not happen to us, but in my research I read multiple accounts of tourists being short changed while in the market.
One girl said she paid for her meal with a 10,000 note and was given a 500 back, instead of a 5,000. Another person bought a banana with a 10,000 note and received no change back.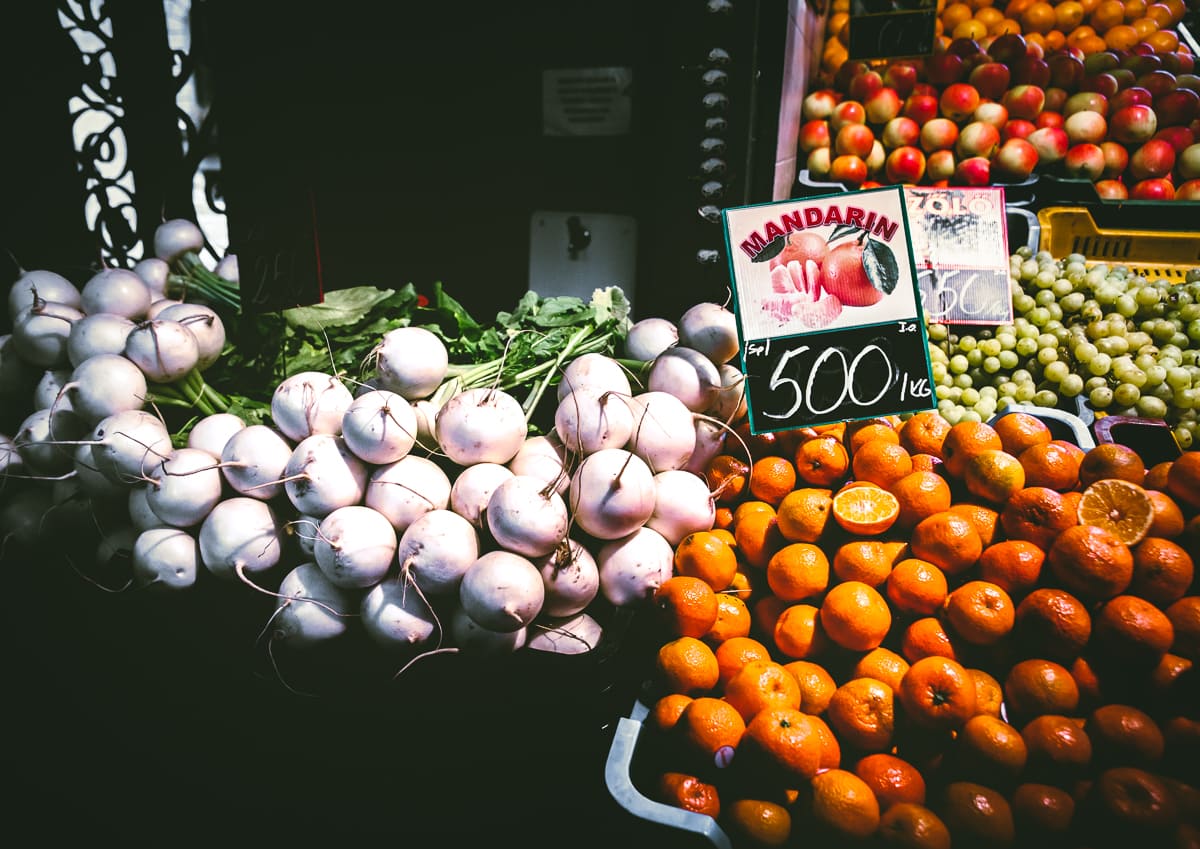 While you're mentally calculating how the bill got to be so high, chances are you're probably not paying attention to the amount of change being handed back to you.
Make sure to count your change while you're in front of the cashier, before you leave the booth.. just in case.
BUDAPEST GREAT MARKET HALL VISITOR INFORMATION
HOURS
Monday: 6AM -5PM
Tuesday-Friday: 6AM-6PM
Saturday 6AM -3PM
Sunday Closed
ADDRESS Budapest, Vámház krt. 1-3, 1093 Hungary
HOW TO GET TO THE BUDAPEST CENTRAL MARKET
To get to the Budapest Central Market, take the Metro M3 (blue line) to Kálvin tér . Alternatively, trams 2, 47 and 49 also stop at Kálvin tér.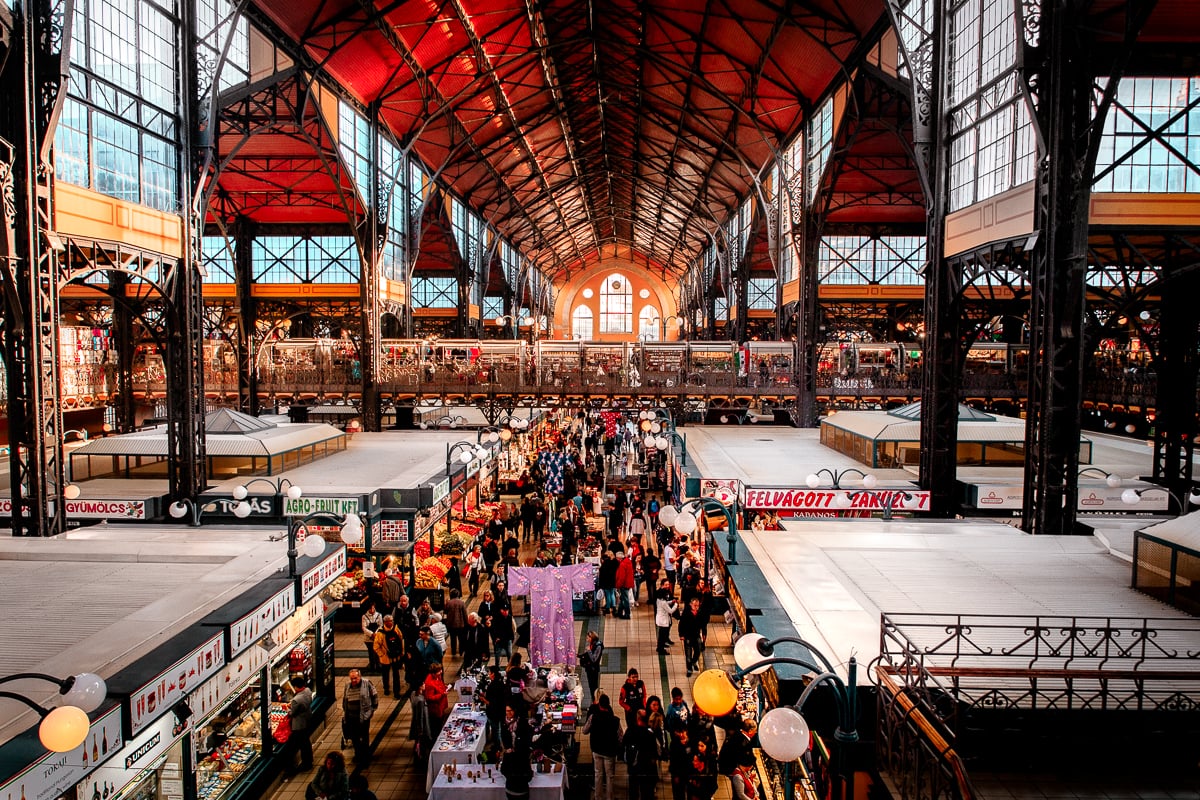 Have you ever fallen victim to a tourist scam? Did you experience anything similar (or different?) in the Budapest Central Market Hall? Leave me a comment below! 
---
PIN IT // 3 TOURIST TRAPS TO WATCH OUT FOR AT THE BUDAPEST CENTRAL MARKET HALL