Our Paris apartment is on the 7th floor with no elevator, which is only good for one reason: it allows us an extra chance to burn off some off the carbs we've eaten that day.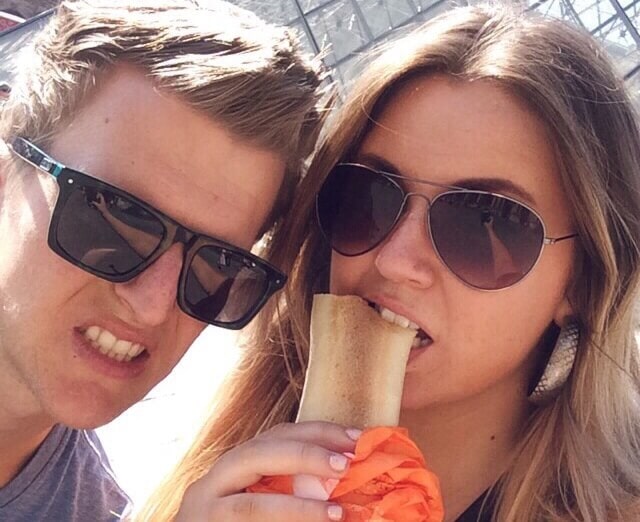 When Nick and I reminisce about Paris, the topic of food comes up every.single.time. It's just so good! We are not complicated eaters either, we don't fancy 4 course prix fixe meal. We (usually) eat cheap.
Street falafels, DIY baguettes with cheese, and macaroons have made up our diet for the past few days. We basically map out our food itinerary for the day, and then decide which major attraction we want to eat it in front of.
It's pretty serious.
Gerard Mulot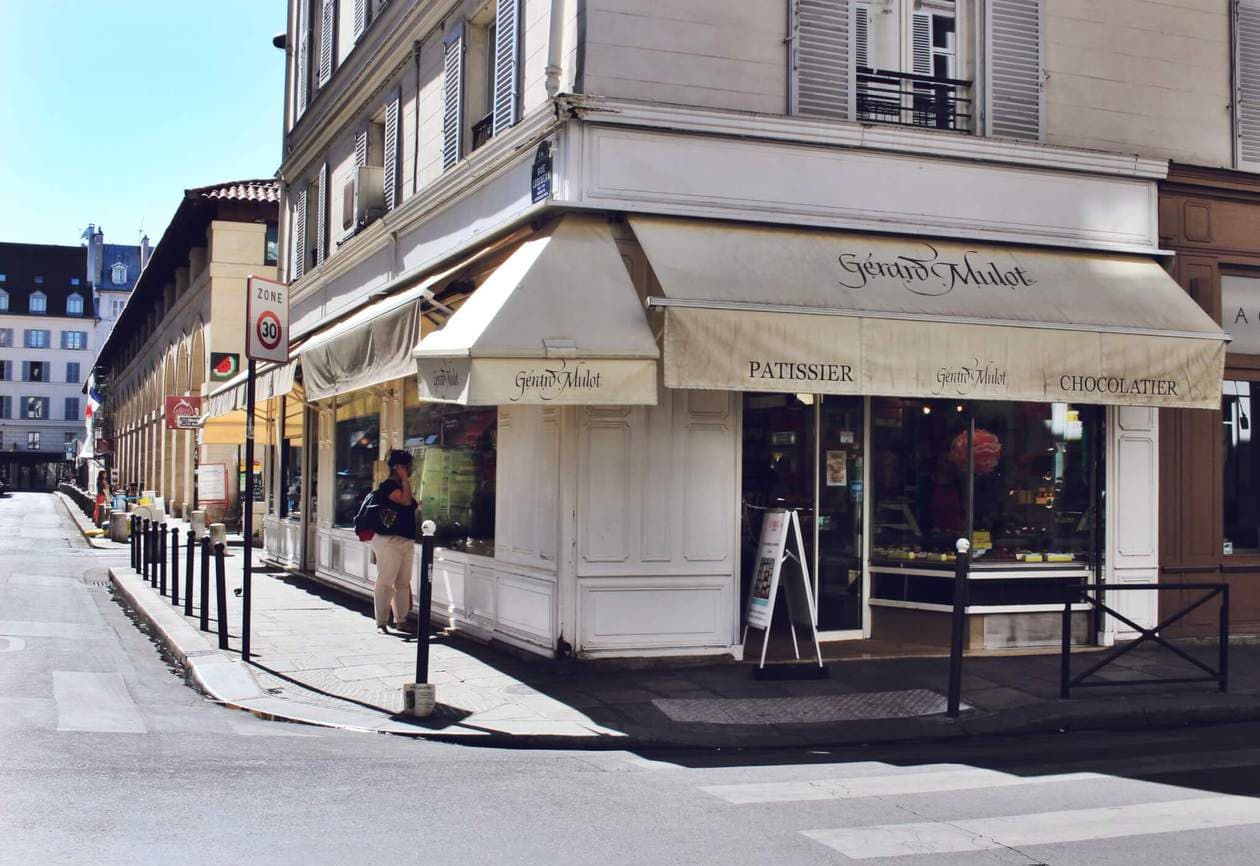 Gerard Mulot is a Parisian patisserie chain, and their deserts are insanely beautiful. The other day while spending the morning in St. Germain, we decided to grab some treats and do our own pastry tasting in Luxumborg Gardens.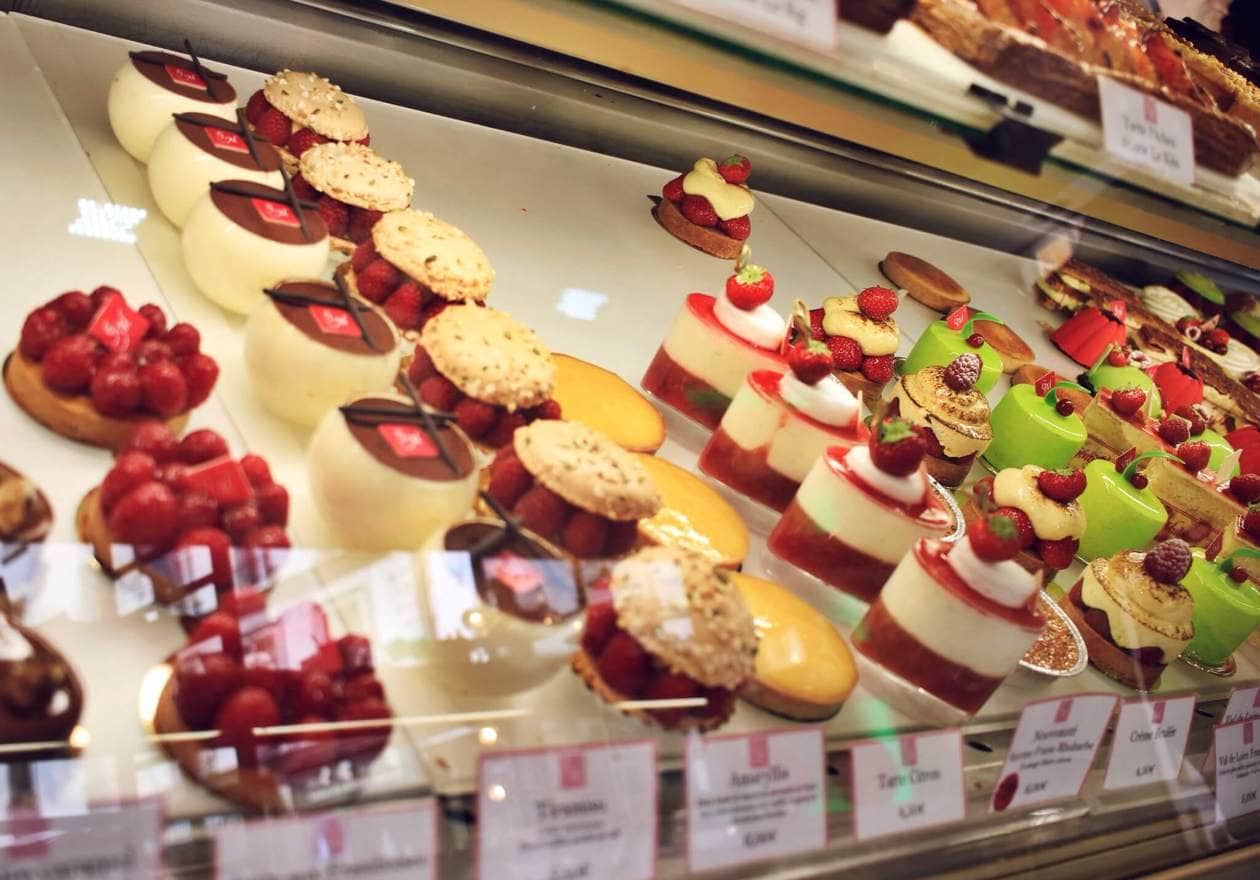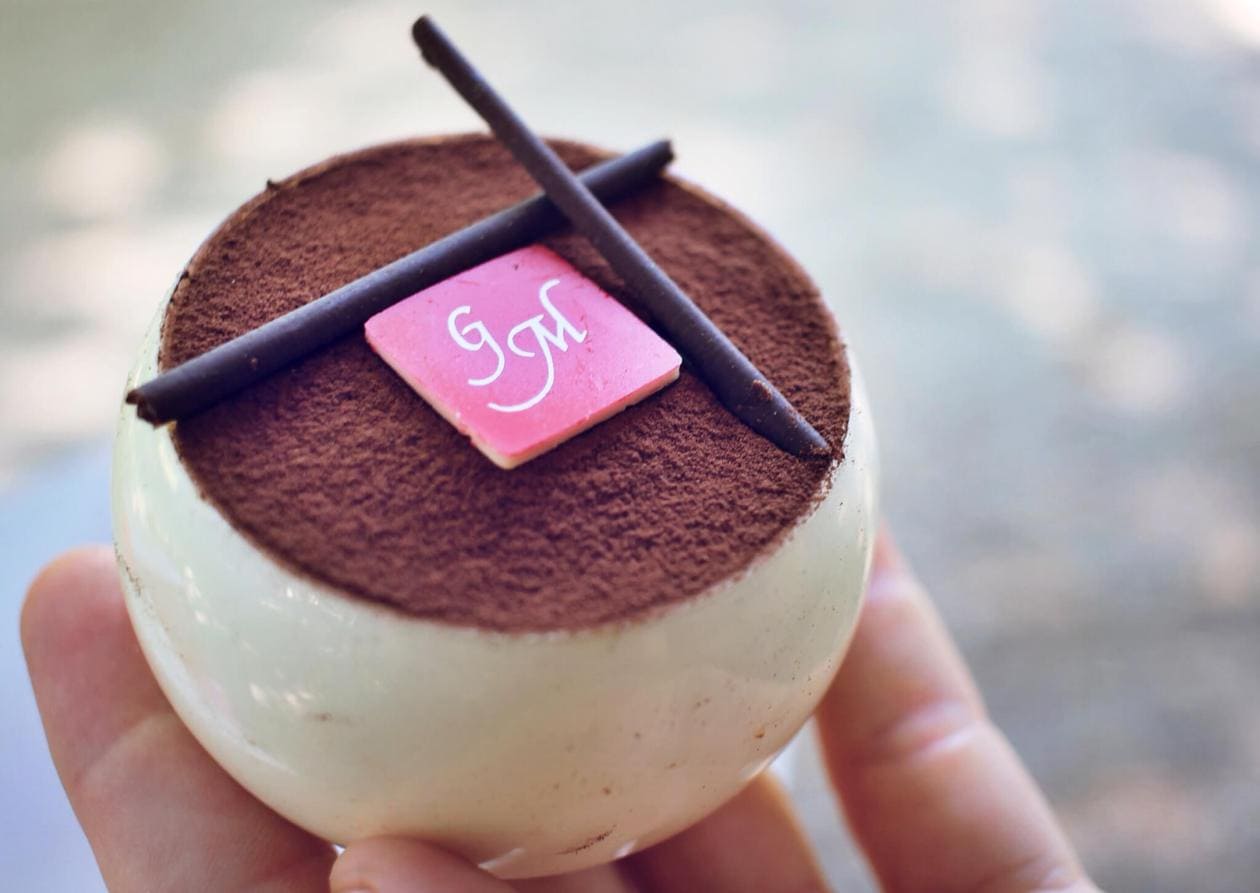 Nick picked out the Tiramisu, which was the decided the winner of the lot.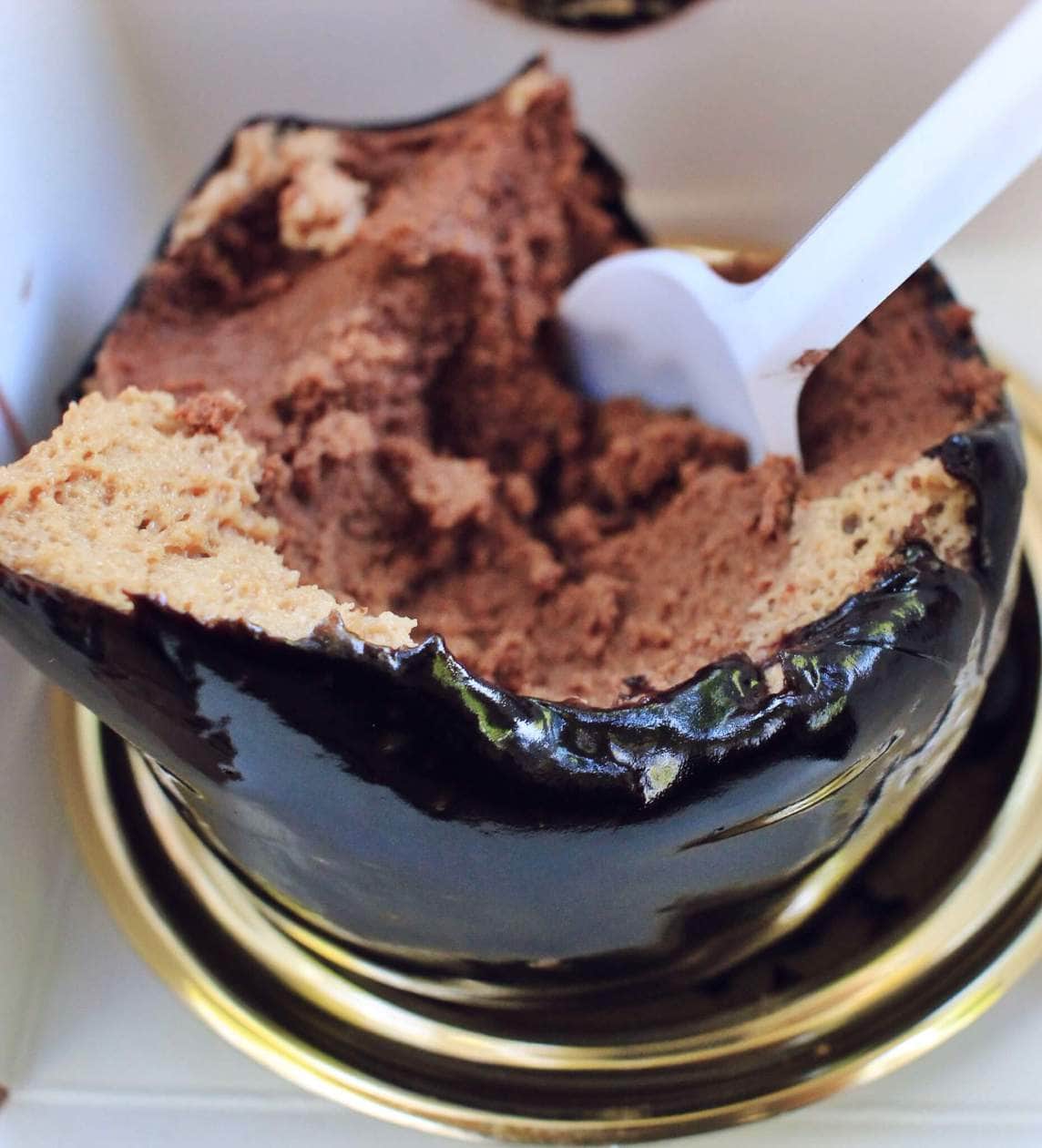 I of course, opted for the richest chocolate mousse in the store and ended up pretty nauseous halfway through our tasting.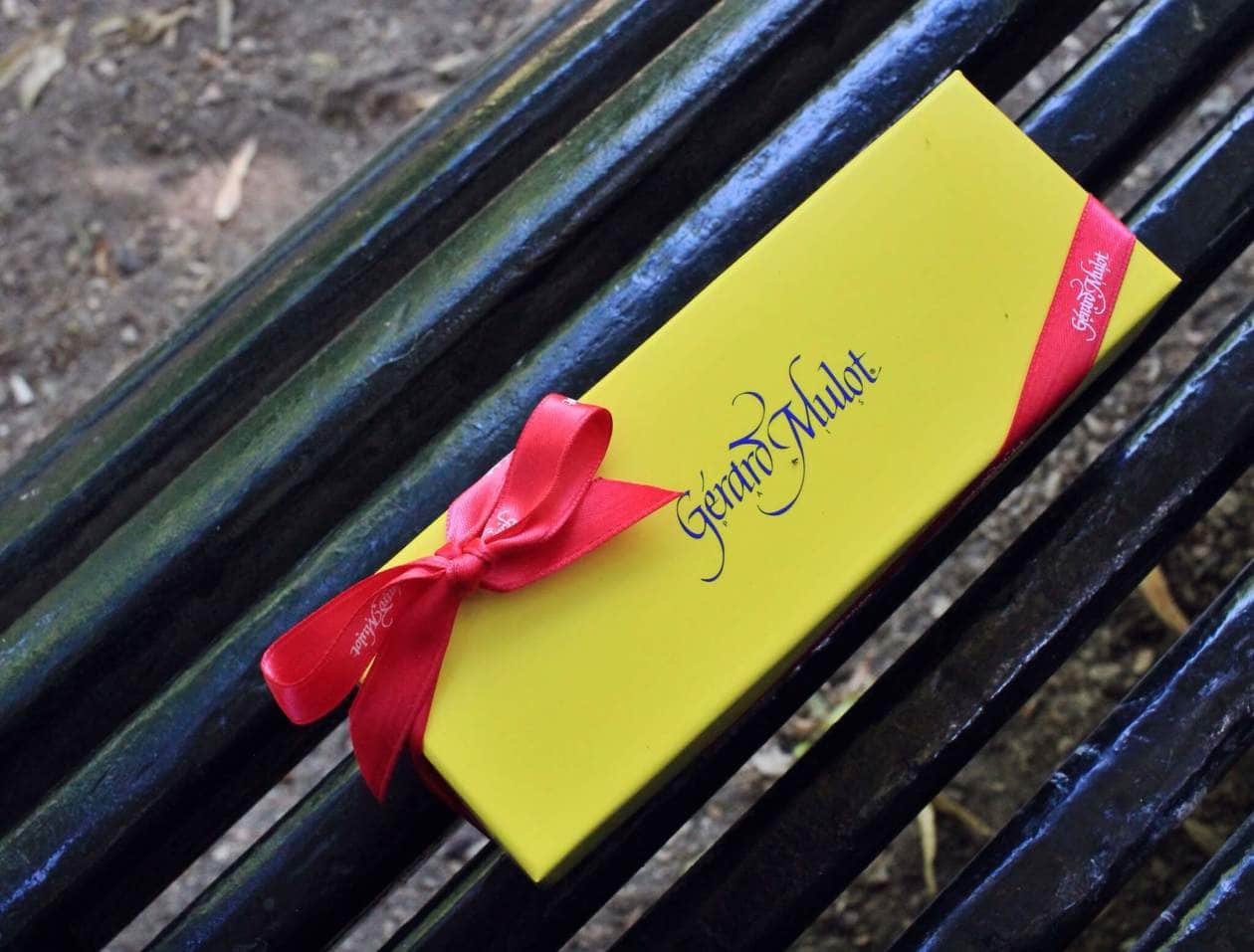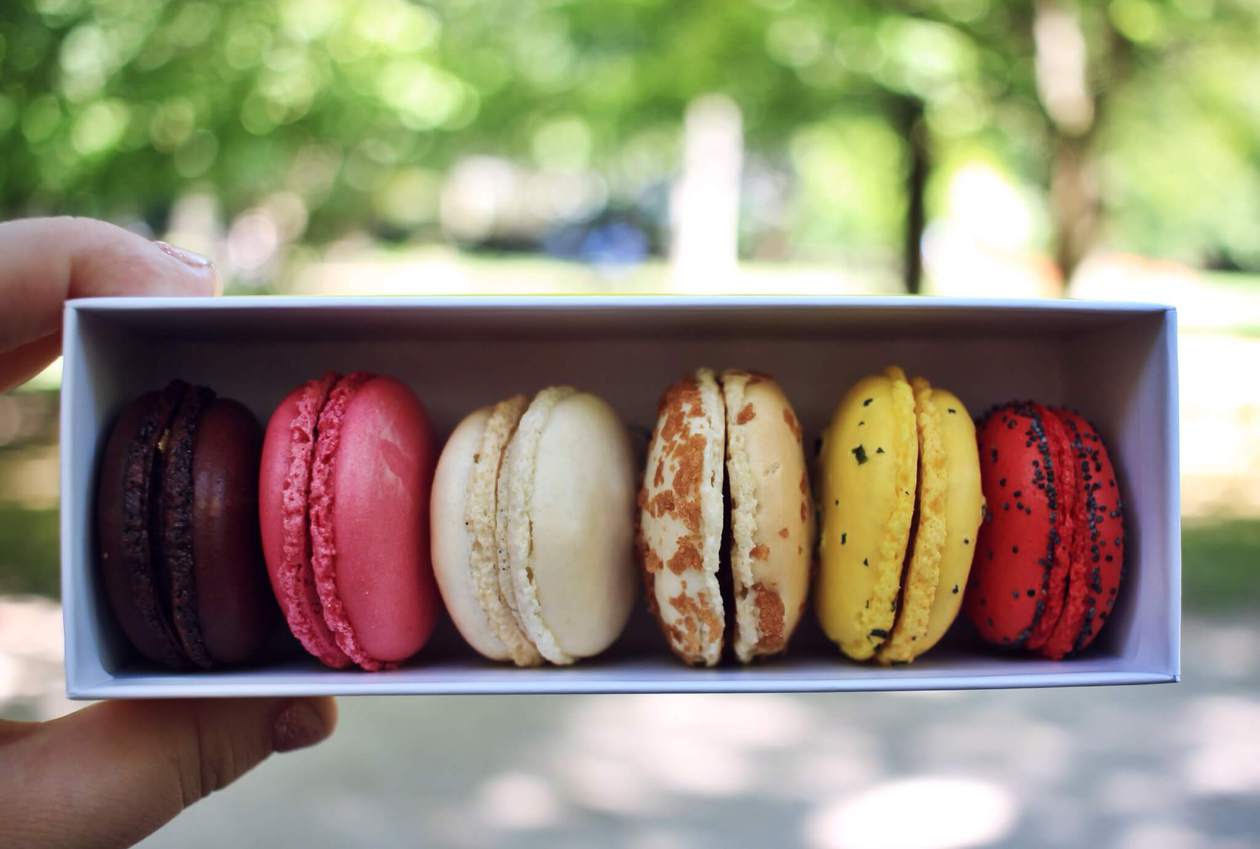 Last but not least, you can't go to Paris and skip macaroons. The highlights of the box were the passion fruit and strawberry.
 Gerard Mulot Locations: 

 Magasin Saint Germain

76, rue de Seine
75006 Paris

Magasin Glacière

93, rue de la Glacière
75013 Paris

Salon de thé L'Amaryllis

12, rue des 4 Vents
75006 Paris
Boulangeries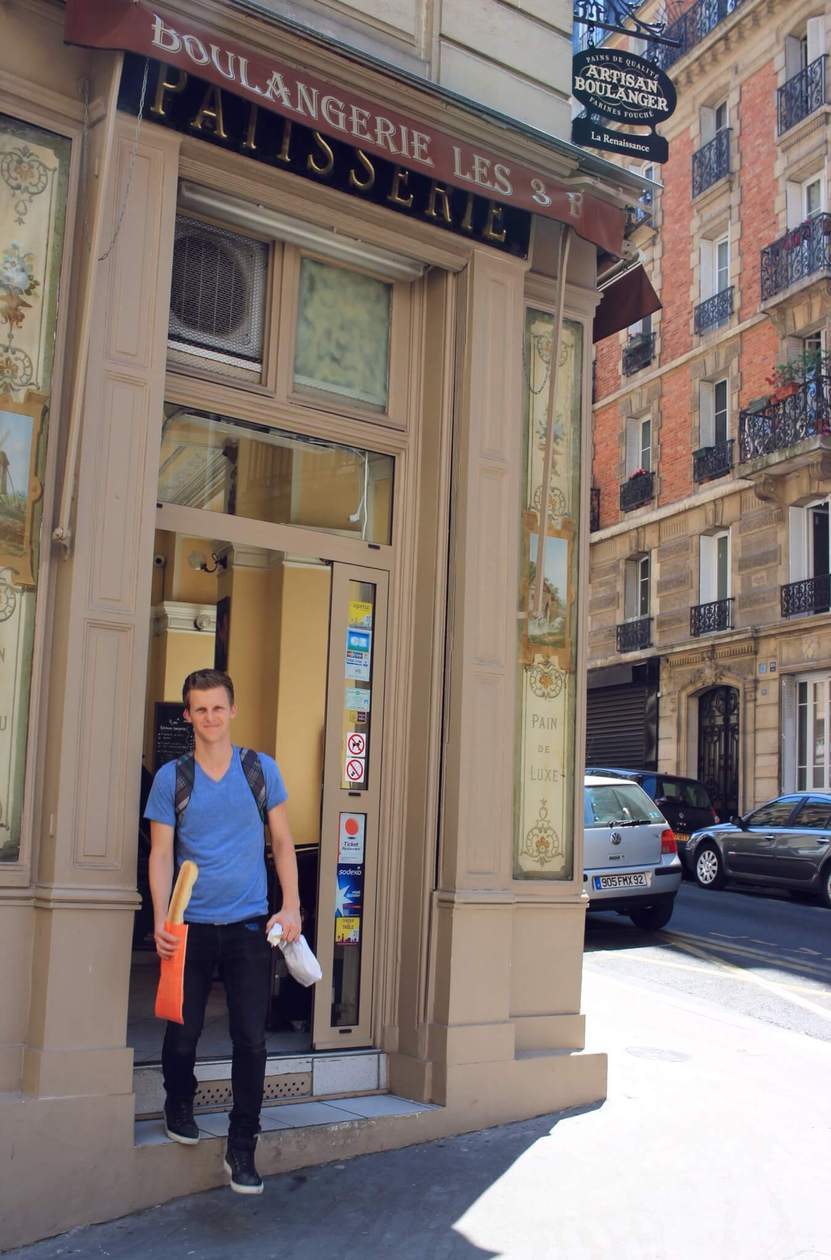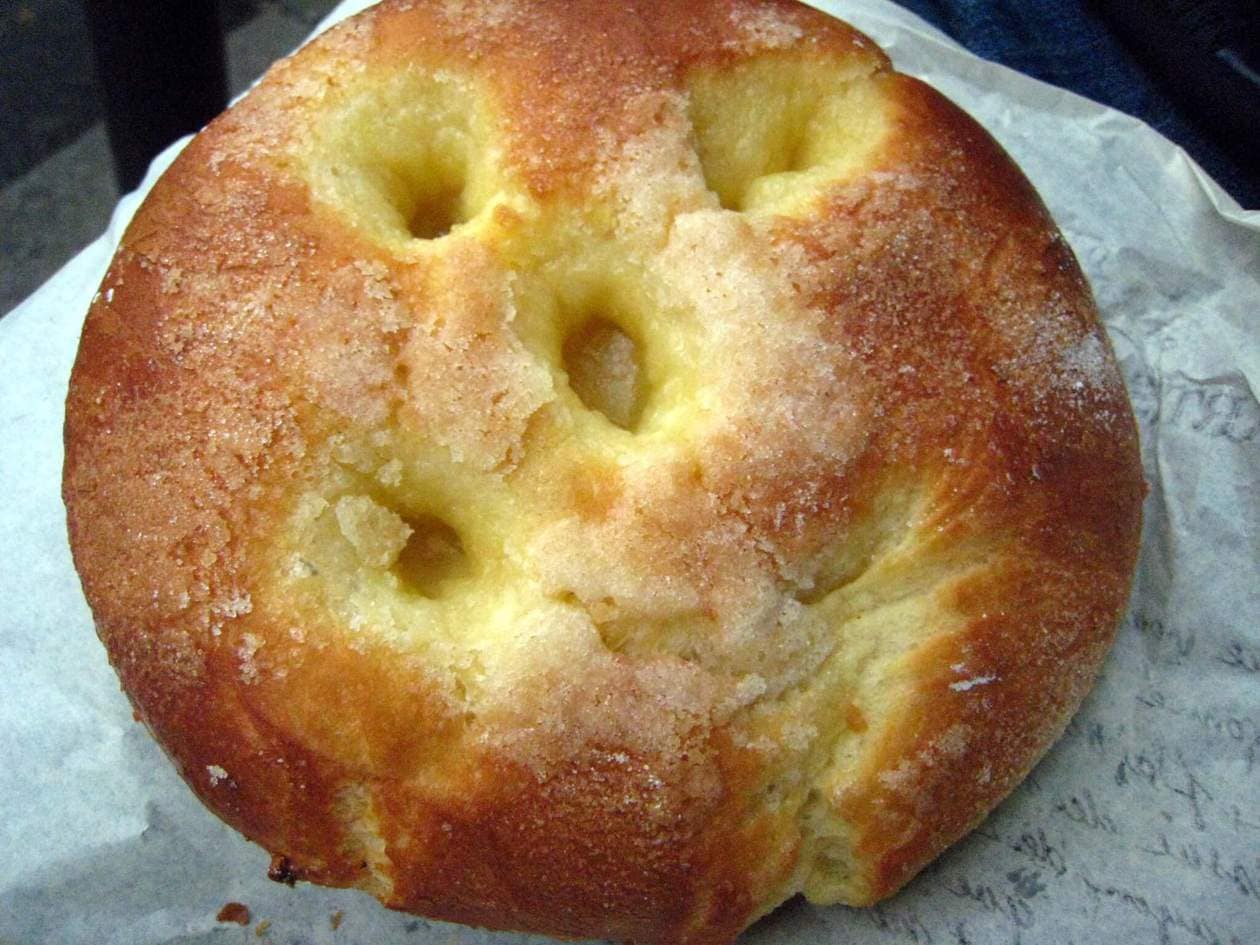 Parisian bakeries are what dreams are made of.. rolls, croissants, pastries, and every type of bread you can imagine. We have been buying a baguette to carry with us during the day and we make mini sandwiches with mustard and cheese whenever we feel a little hungry.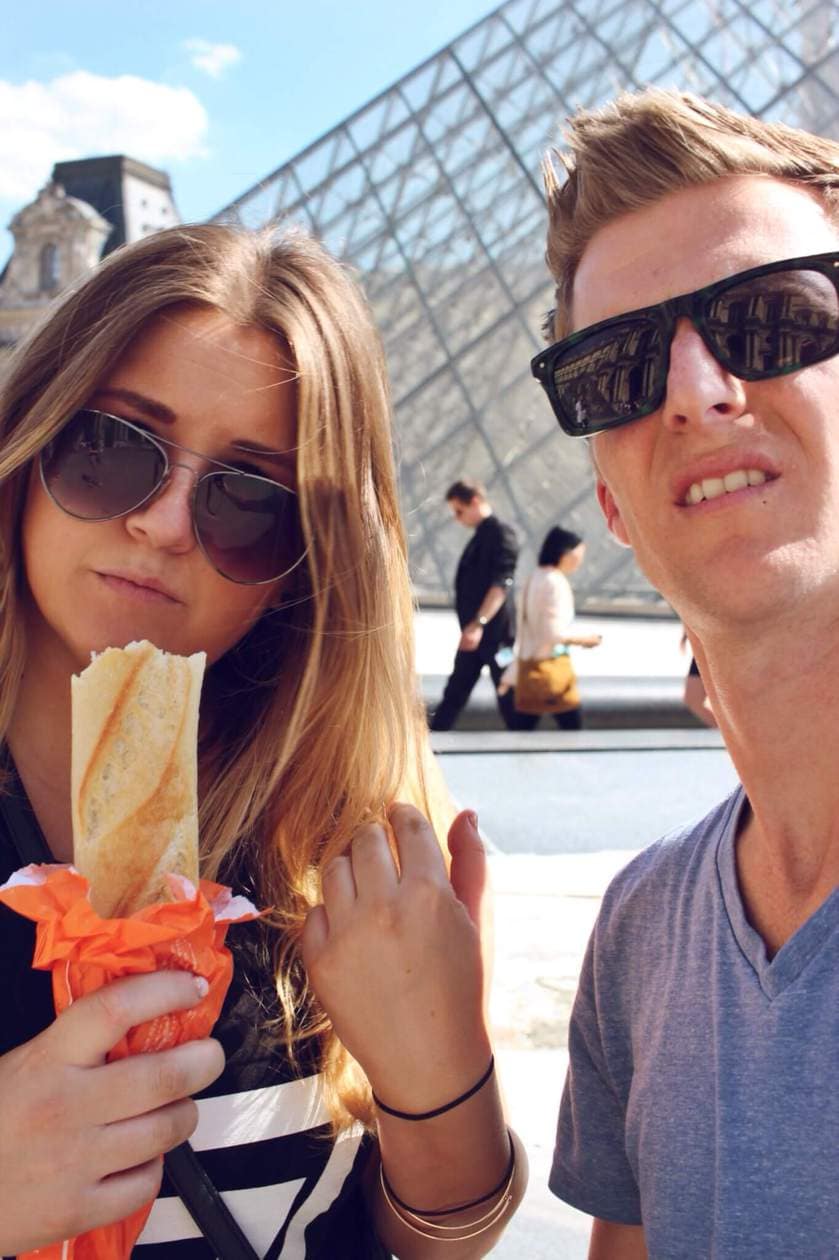 Cafés and Apéritifs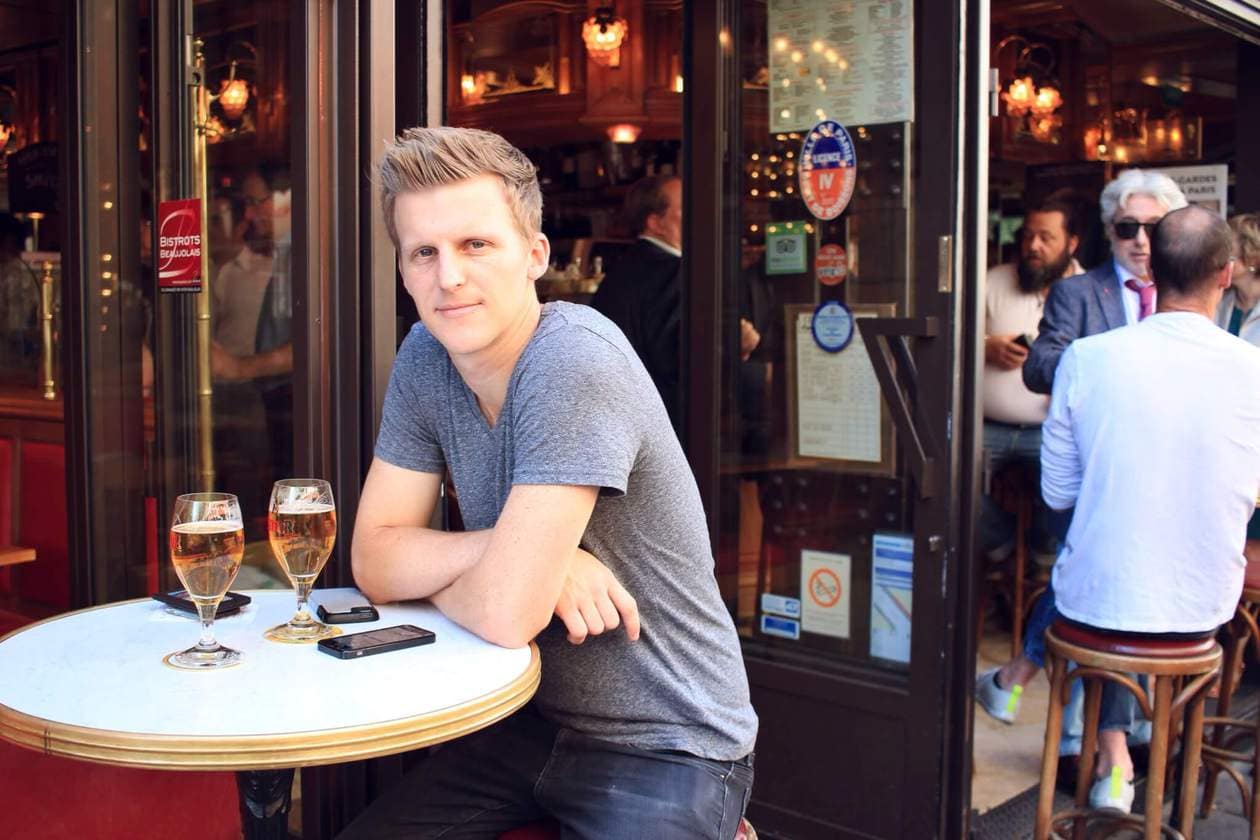 If you've been to a Paris you know that cafés are a major part of daily life. It's one of the key things that give this city it's charm. Whatever street you walk down, people are sitting on one of the many patios socializing with each other.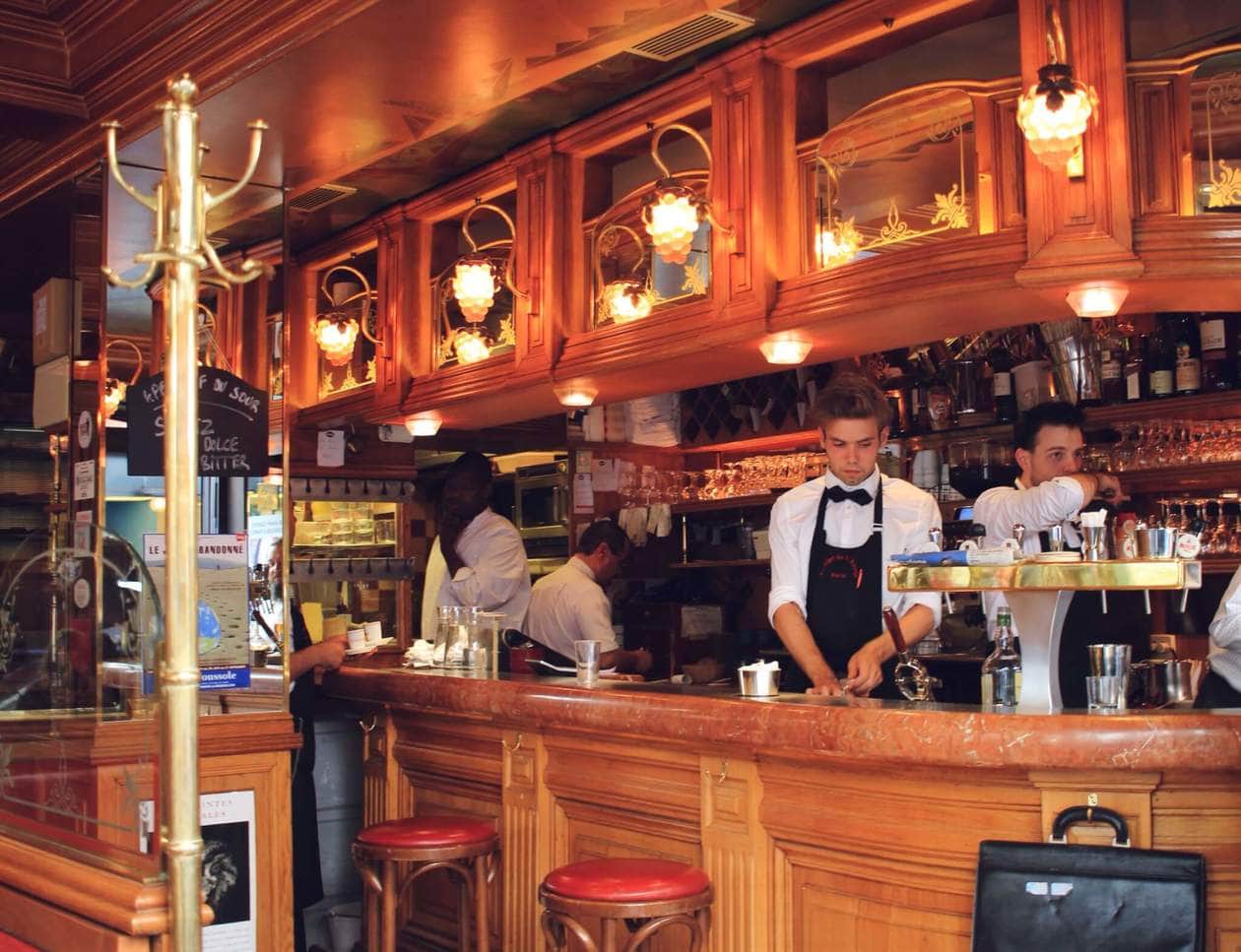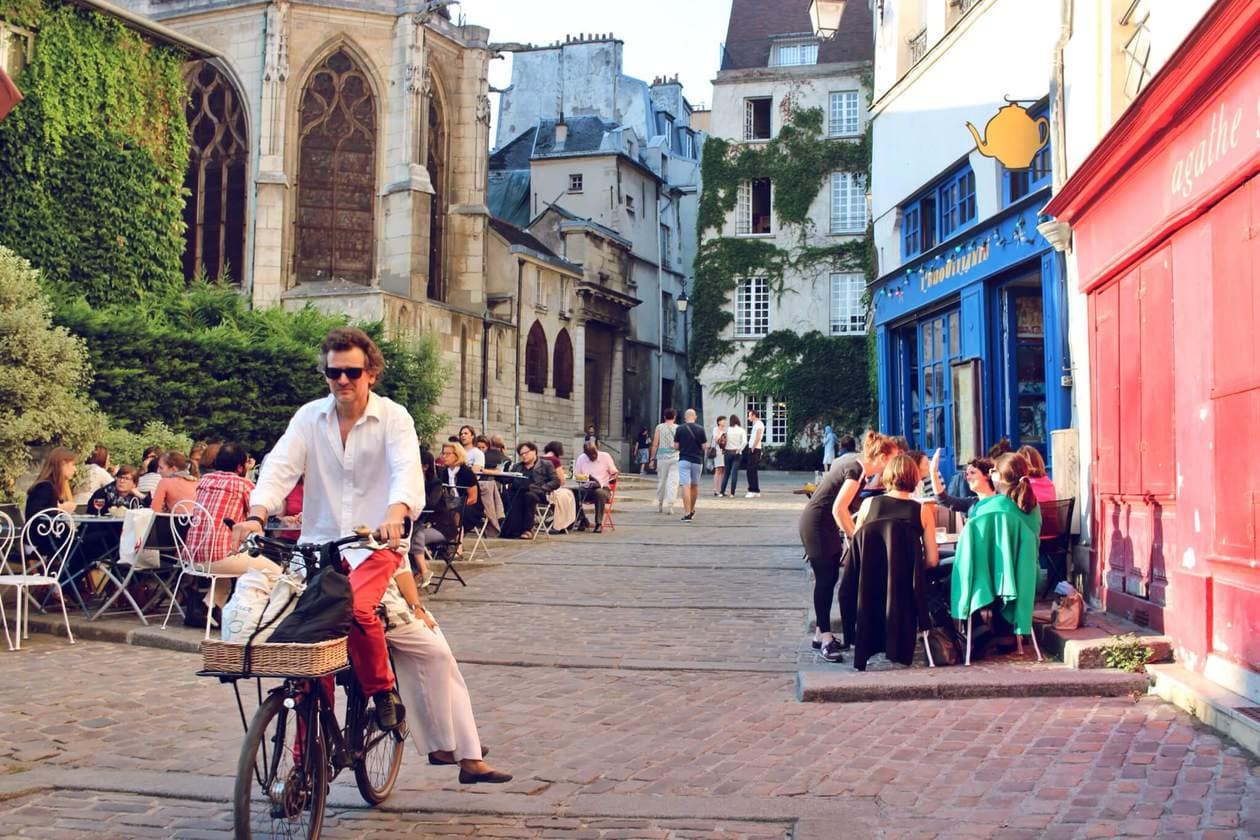 The traditional Apéritif is a long standing French ritual. It's a light, pre-dinner drink often accompanied by a small snack such as olives, cheeses, crackers or nuts. Consider it a social way to to unwind with friends and stimulate your palate before dinner. It's a must when you're in Paris if you like to do as the locals do.
Angelina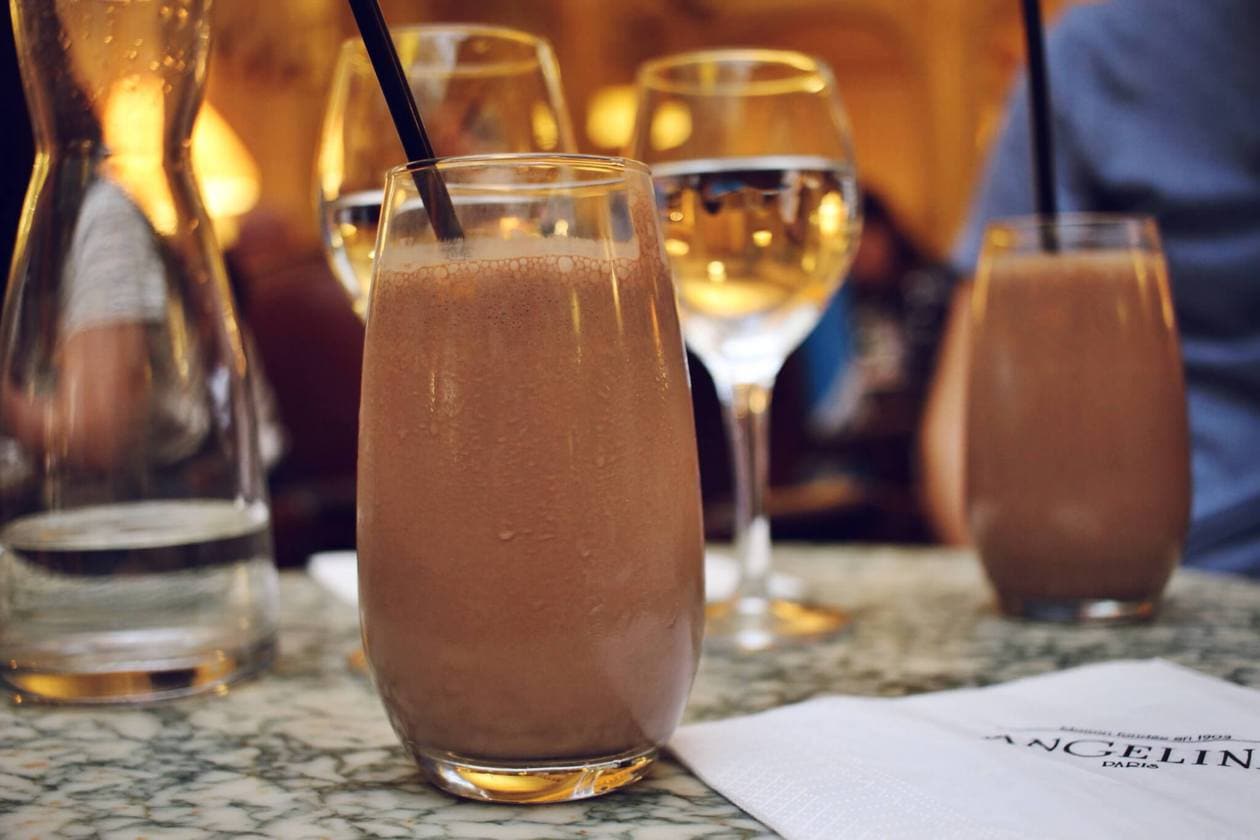 Angelina is a popular tea house famous for their hot chocolate. It's more of a touristy hangout, but the hot chocolate is SO good, it's worth braving the crowds. It's super rich and thick, you're basically drinking a melted chocolate bar. On our last day in Paris, temperatures were in the 80's (F), so we opted for the iced version, which was just as good.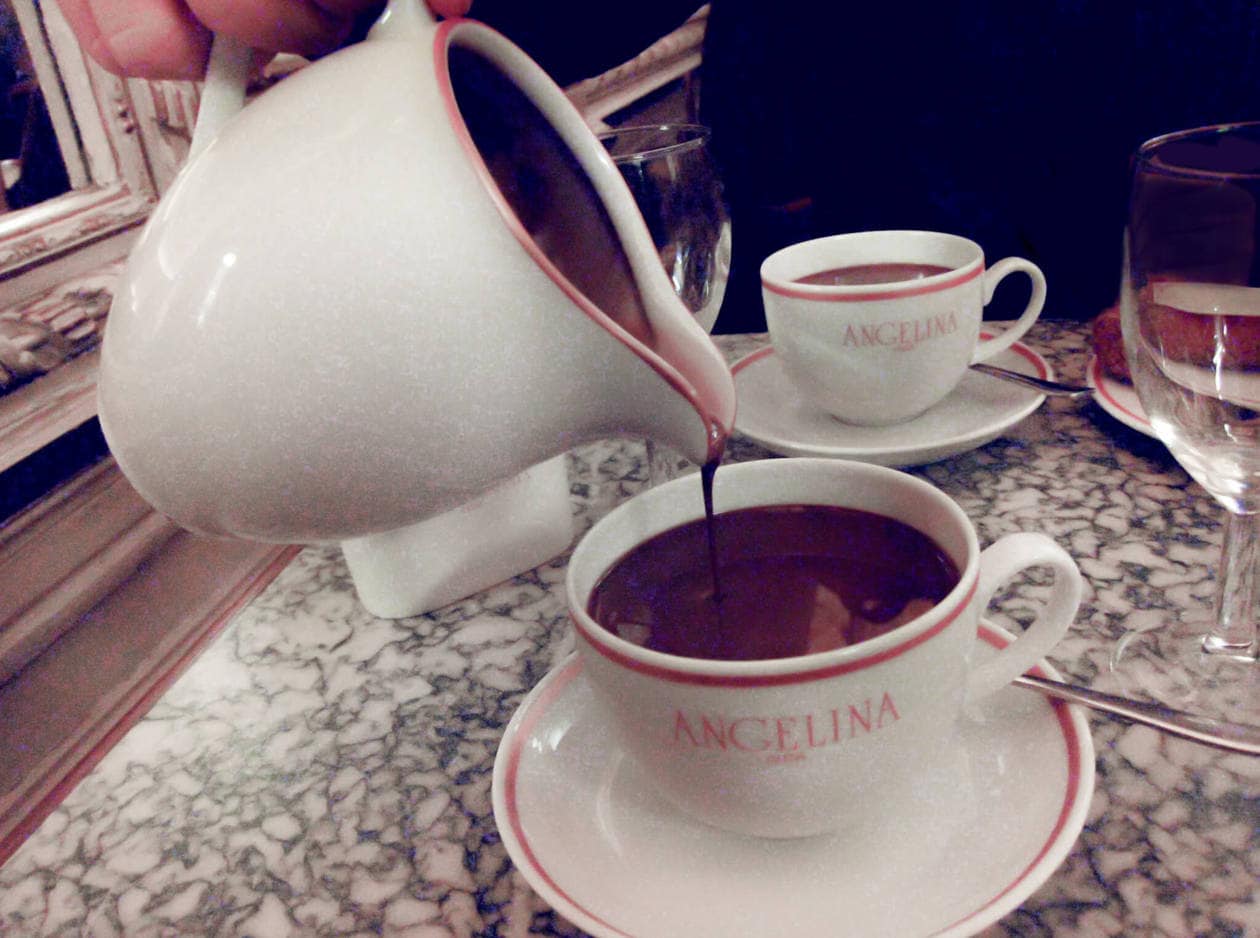 Paris Rivoli

226 rue de Rivoli, 75001
Nearest Metro: Tuileries (1)

 Paris Rive Gauche

108 rue du Bac, 75007
Nearest Metro: Rue du Bac (12)
LA's du Fallafel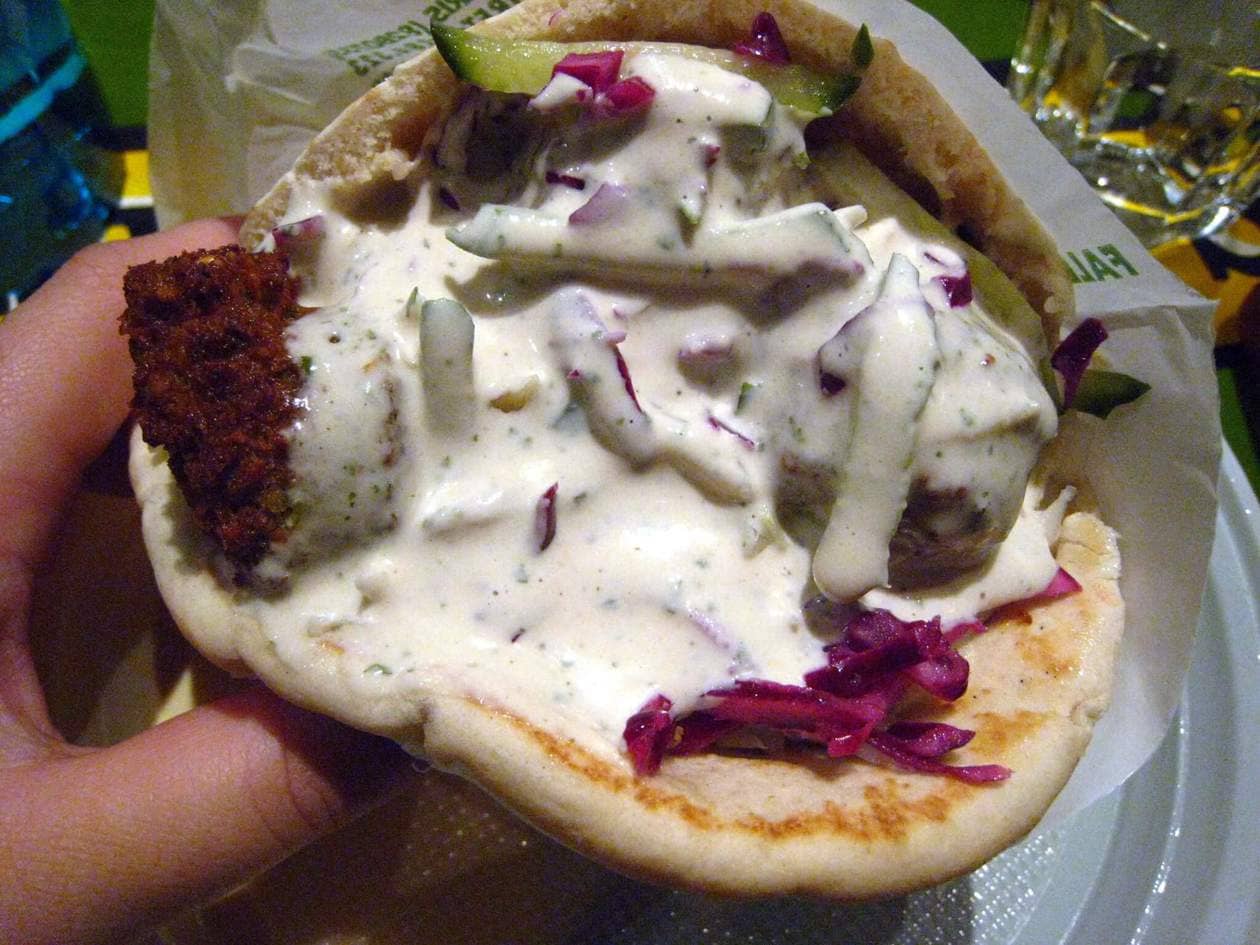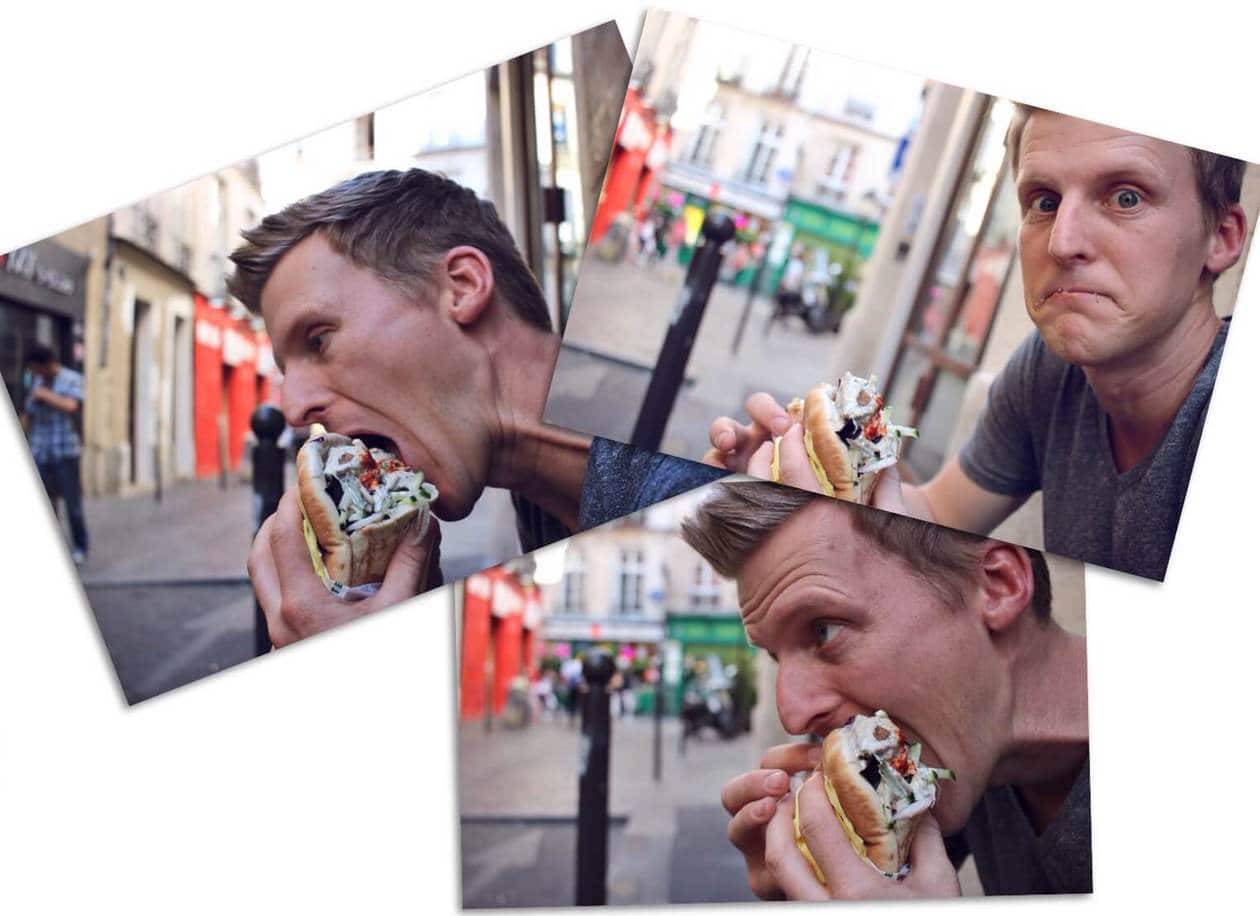 LA's du Fallafel is our go to place to eat in Paris. Located in the Jewish Quarter, LA's du Fallafel serves the best falafel sandwich I've ever had, and it's one of the cheapest meals you'll eat in Paris (around 6euro). There is usually a line to be seated, but it moves really quickly. You can opt to skip the wait and order at the take out window. Bonus: it's even cheaper as take-out! We sit on the street and eat our falafel sandwich for dinner while people watching.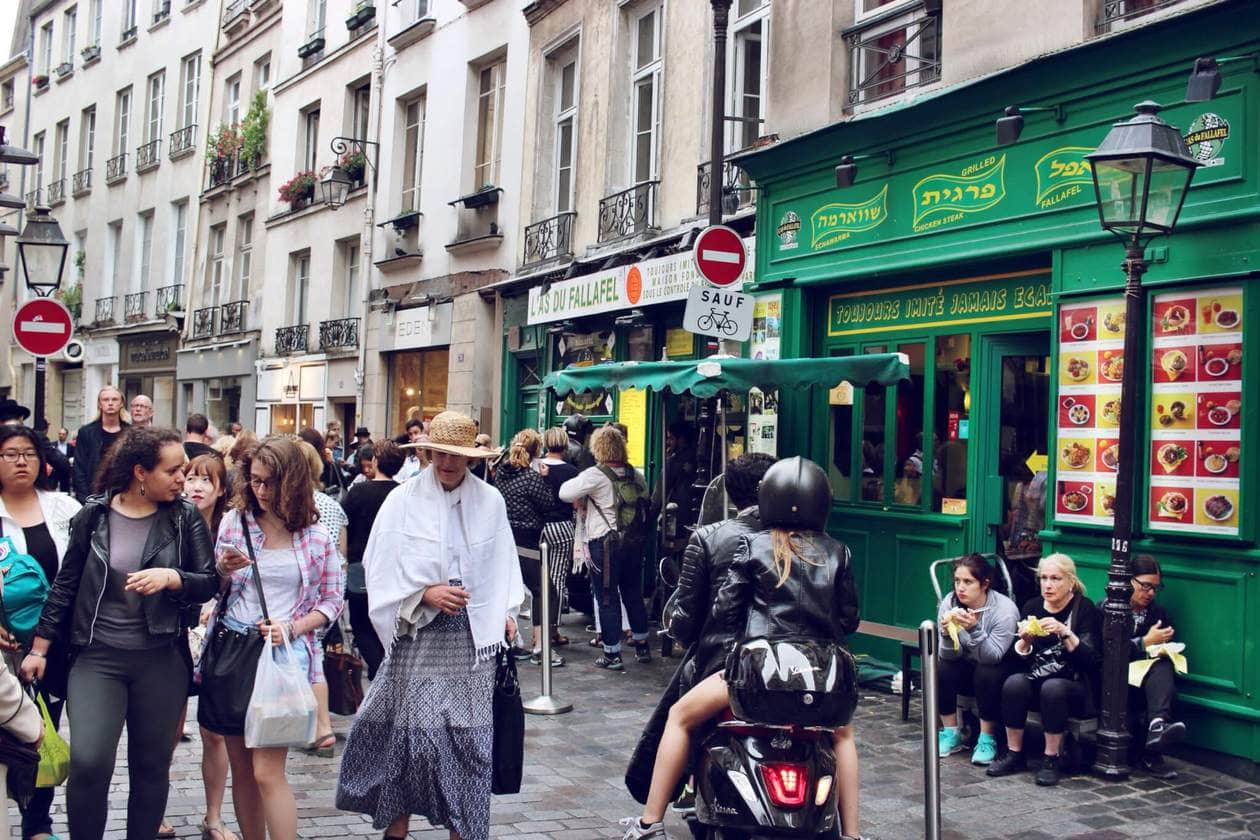 LA's du Fallafel is closed Saturdays.
LA's du Fallafel
34 rue des Rosiers, 75004
Nearest Metro: St Paul (1)
Where are your favorite places to eat in Paris?