Today we ran errands with Gilberto in order to make sure we have all the food and supplies necessary to stay on the island for the next week. Because we are vegetarian, we needed different items than he's used to buying. I don't think many people know what it means to not eat meat here as almost everyone has been laughing in our faces.
One of our stops was the infamous Belén market. Everything I read before coming to Iquitos described Belén as the Venice of the Amazon. Venice it is definitely not, however the markey was one of the most colorful places I've been. Hundreds of vendors display their goods for what seems like endless blocks of fruit, meat, and a smell you wish you could escape. Babies sit on tables next to dead chickens while women skewer grubs and gut fish. It was an interesting place and it definitely gave us a real glimpse into the lives of people living in Iquitos. I only noticed one other group of tourists as they clutched their backpacks for dear life and darted through the streets.
I read that Belén is dangerous for tourists without a guide (because of pickpockets). I'm glad Gilberto was there to give us the inside scoop and walk us around,  I didn't feel unsafe at all. There were a lot of policemen walking around and people didn't even pay attention to us. As long as you're aware of your surroundings, don't wear anything flashy, or carry anything too valuable it's a great place to explore.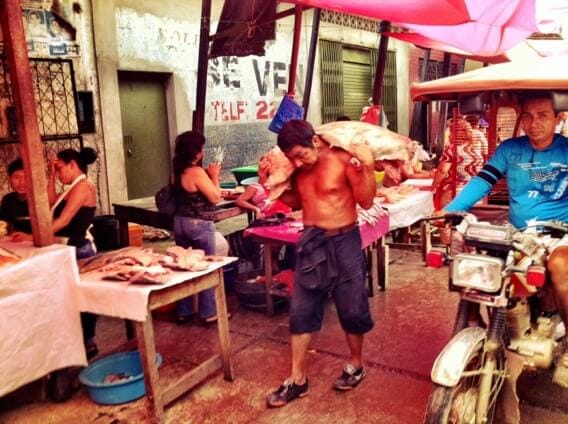 One of my main goals when I travel is to immerse myself locally. I try not to judge another's ways or culture, but it did bother me to see so many of the Amazon's animals laid out for sale. Giant turtle legs stood on tables without their bodies, and monkey meat is a supposed delicacy. It is illegal to kill these animals and sell them but we were told it's not enforced. So disappointing to see the local people hurting their own endangered creatures. It was also upsetting to see the large amounts of trash collecting on the streets so close to the river. It's obvious where it ends up.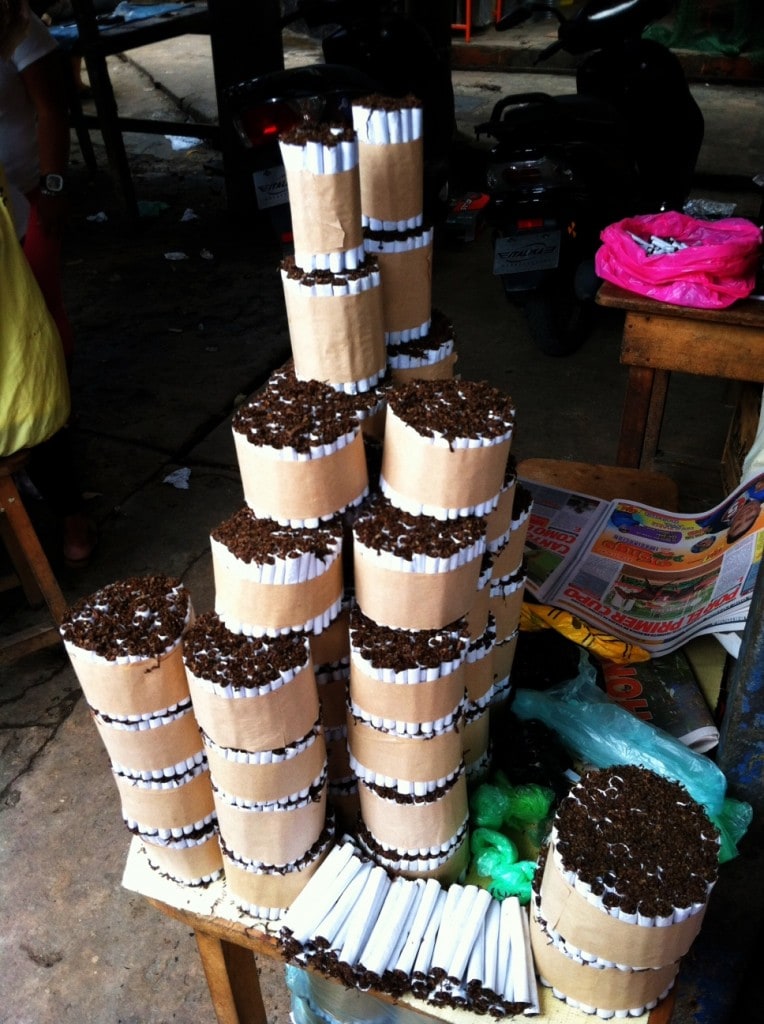 Aside from that, the Belén market is a fascinating look into the lives of Iquitos' people and their daily routines. I wouldn't travel here and miss it.