After a 45 min speed boat ride up the Amazon river, you'll arrive at La Isla De Los Monos (Monkey Island). A wooden sign with green and purple lettering welcomes you to the island, along with Anthony, the outgoing yellow bellied spider monkey who will grab your hand and guide you to the cottages. It's a paradise that seems worlds away from busy Iquitos.
Gilberto Guerra owns the island and has dedicated his life to monkeys for over 15 years. La Isla de Los Monos is home to 32 monkeys (and many more wild ones that you don't see), of 8 different species. Among those are the woolly, howler, titi, red uakari, tamarin, spider monkey, marmoset and a baby saki. It's a rescue center, taking in abandoned, hurt and orphaned monkeys. They are free to roam the island as it is a cage free paradise. The only species that must be kept in cages are the Red Ukaris since they are aggressive toward other monkeys. They escape often though and prance around teasing us until they are caught again.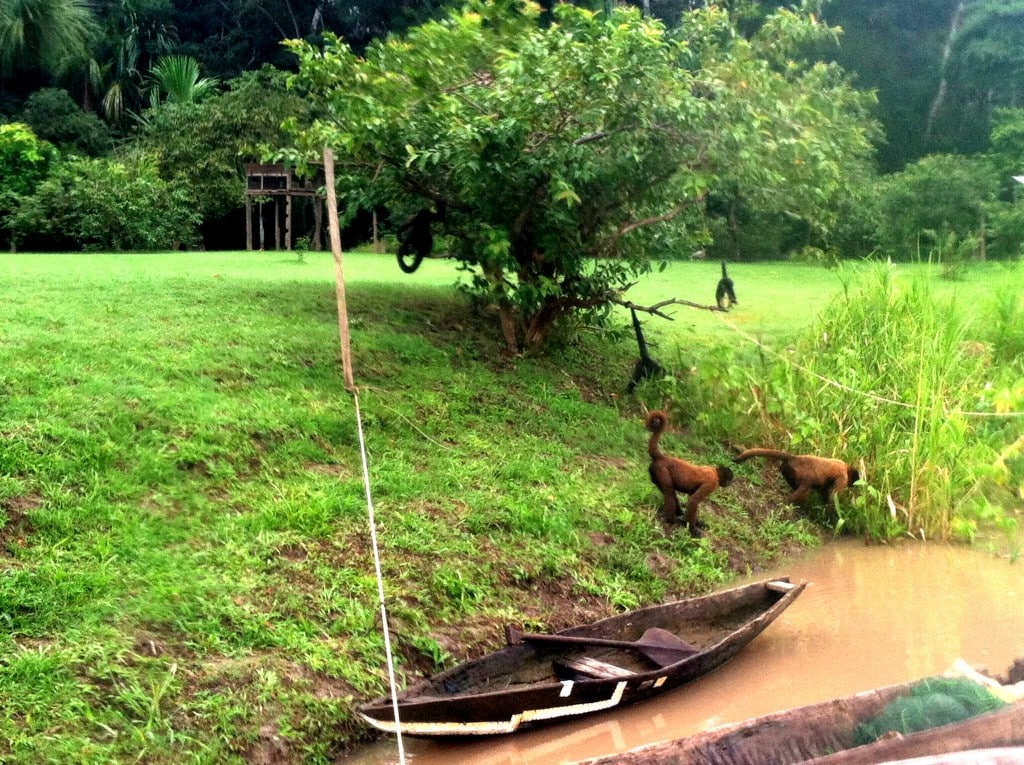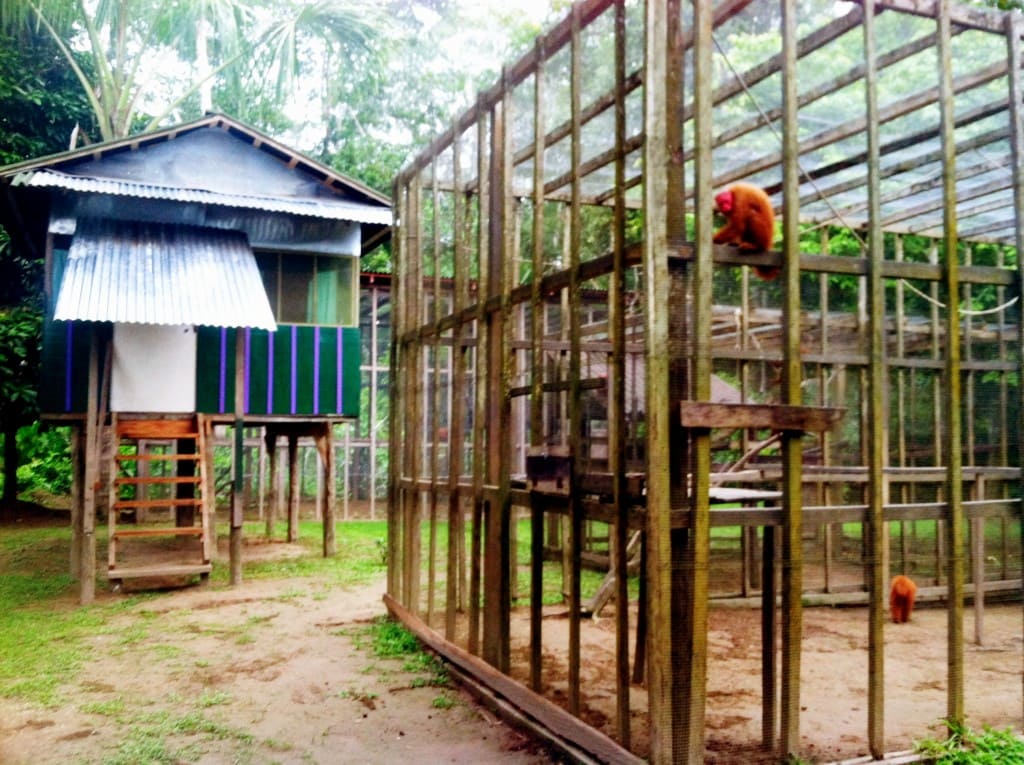 Most of the monkeys are extremely friendly and used to people. They grab your hand, sit on your shoulders and swing from your arms. It's an amazing and rare opportunity to interact with them in such a way. Many people come to the jungle expecting to see an abundance of wildlife, but the reality is the animals know to be scared of people (and rightly so), so they are rarely seen.
La Isla de Los Monos is teaching us to live a more simple life. There is no electricity, water heaters or Internet. It's nice to slow down and take time to appreciate the beauty of the world.