There are like 20 different names for Monk's Valley so I got confused and wound up in Cavusin. It was a welcomed mistake, similar to how we found the best sunset spot in Cappadocia. We would never have known about it otherwise and we watched a goat give birth on the side of this 1,000 year old cave church. Win win..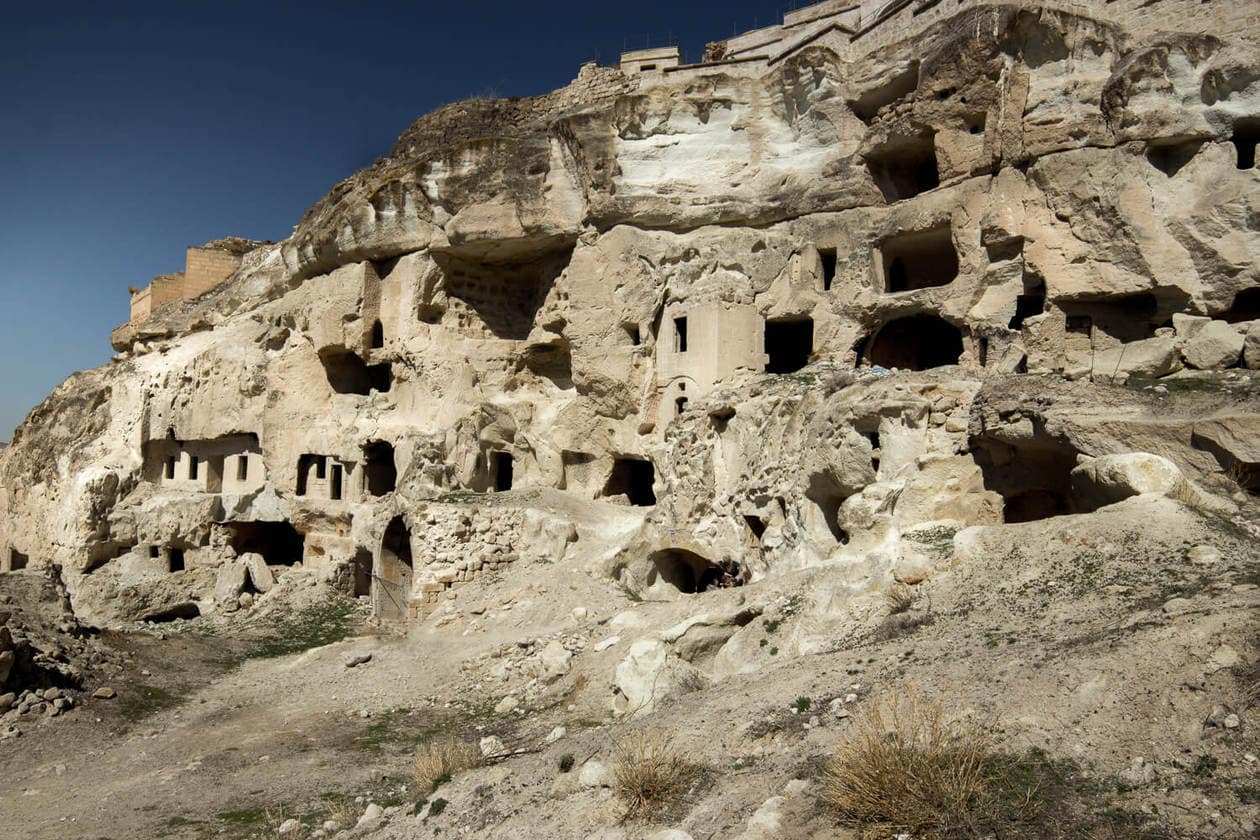 Cavusin is a small village, and one of the oldest settlements in Cappadocia. When you walk up to the town, there's a huge rock face on the left that used to be home to the locals in the area. As we climbed the hill, a random man told us about an earthquake in the 1950's that damaged houses and forced people relocate. The structures that remained have been turned into shops and there's even a hotel ( Fairyland Cave Hotel) at the top.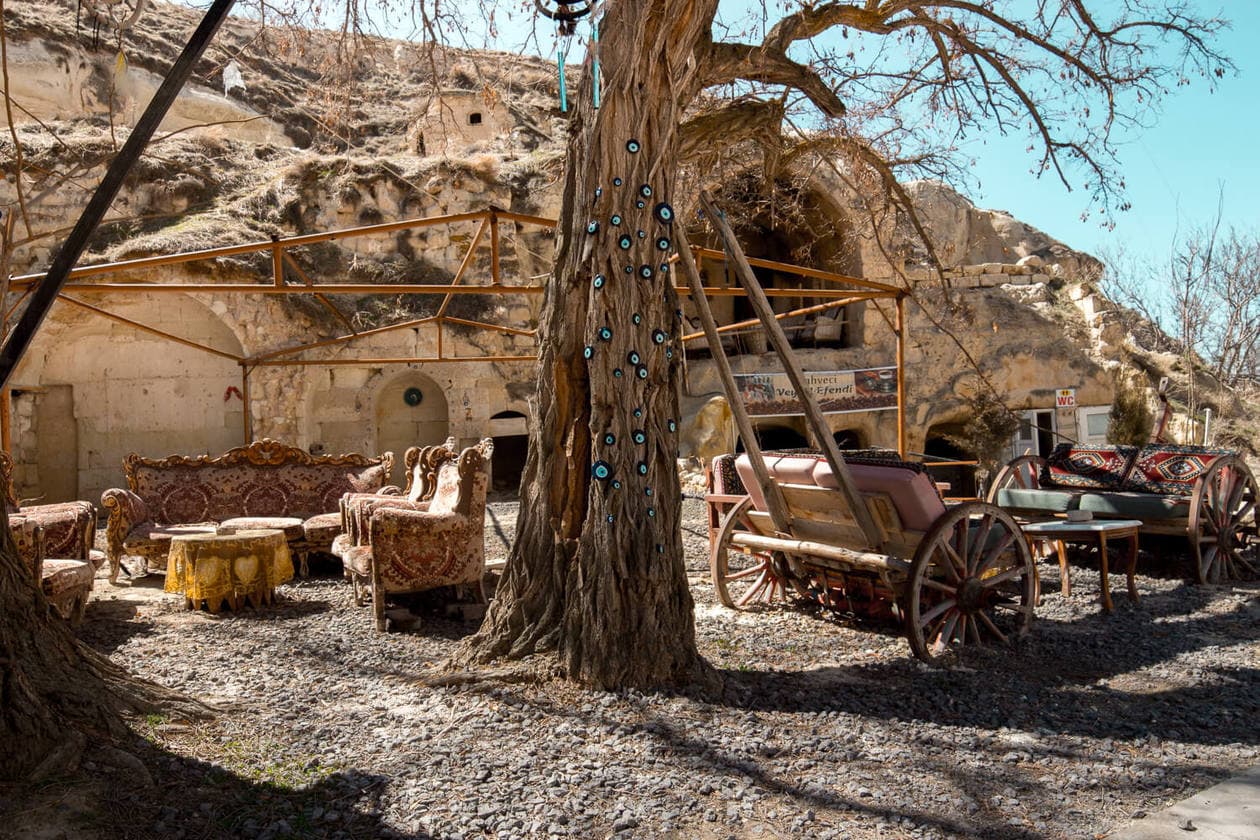 You can walk up and explore all throughout the old village. This was the point when I witnessed my first live goat birth. Apparently the group of 20 nearby tourists had seen one before because they didn't even stop. The mom was pacing around making tons of noise while two women cleaned the baby off. Once it started to drink milk for the first time, we continued our journey upward.
It was kind of cool and a little gross.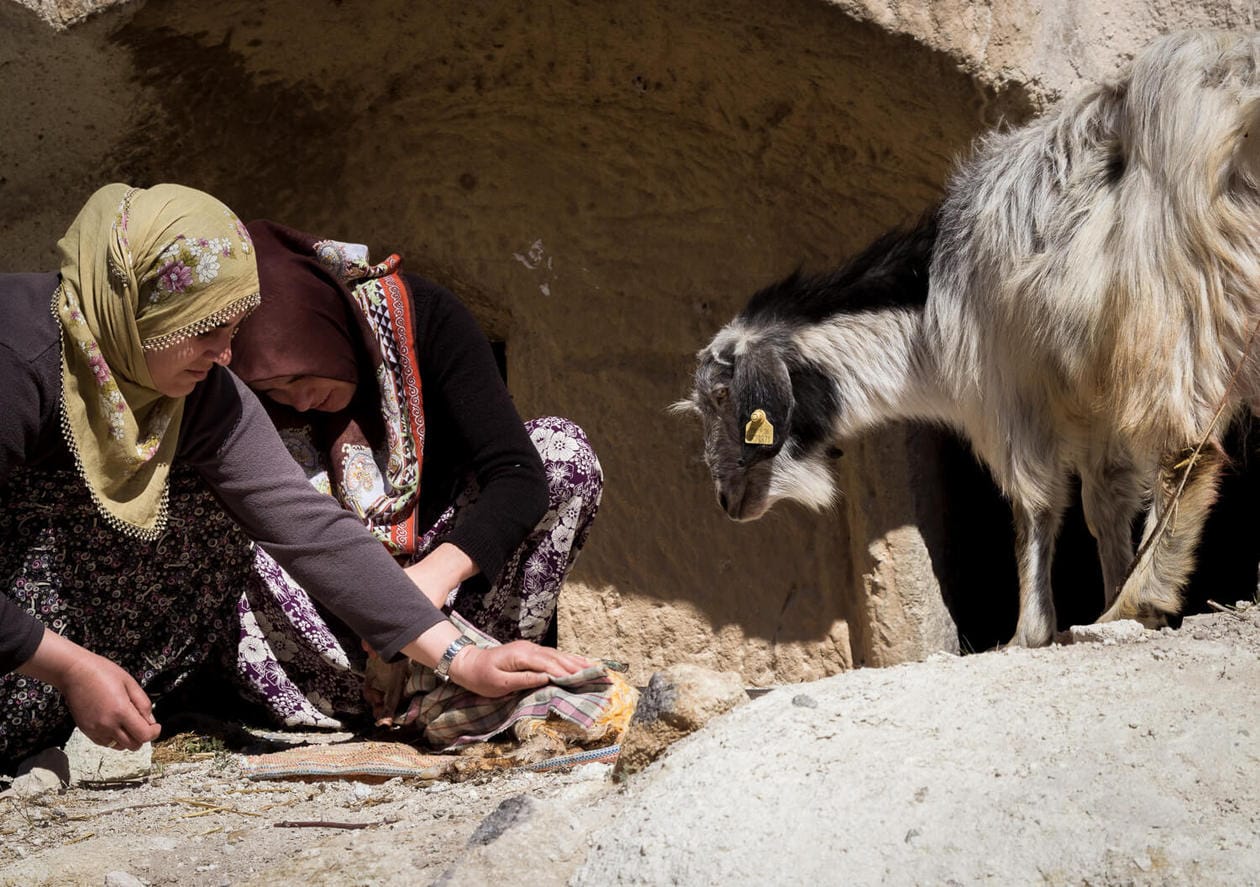 Walking up the hill was an easy hike, especially if you stop every 3 minutes to take photos, like me. The views were incredible from every angle.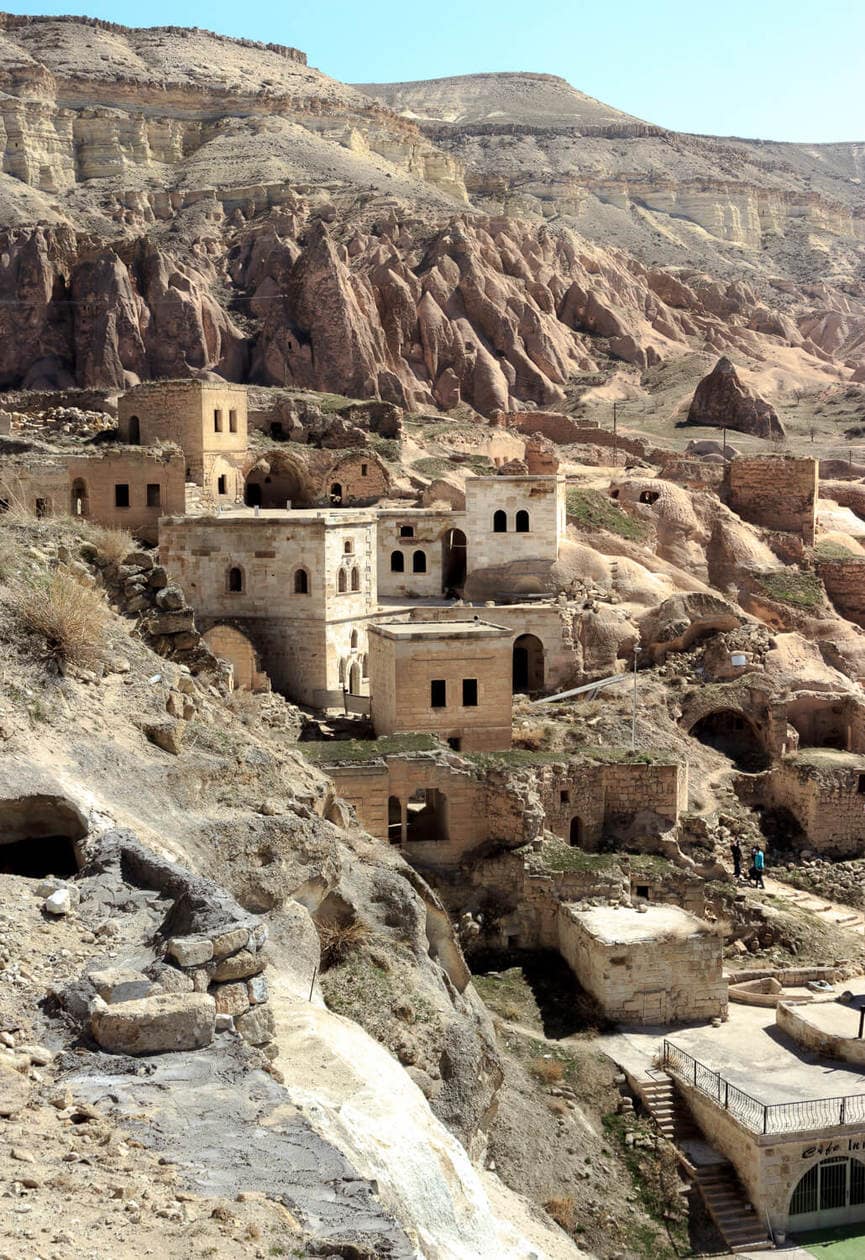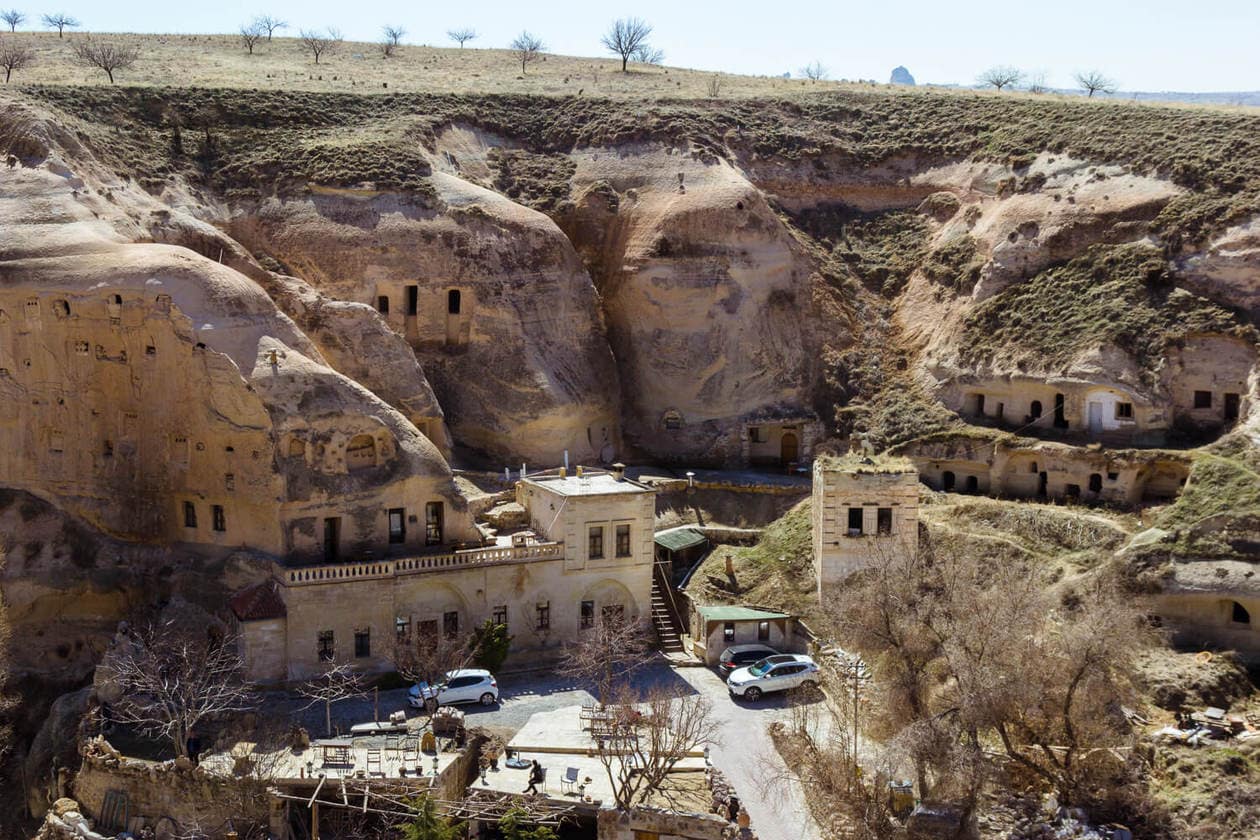 Church of St. John the Baptist (Vaftizci Yahya Kilisesi)
Since we still thought we were in Monk's Valley, we were surprised to stumble upon large church at the top of the mountain. Little did we know, Cavusin is most known for this 5th century Church of St. John the Baptist, the oldest and largest in Cappadocia.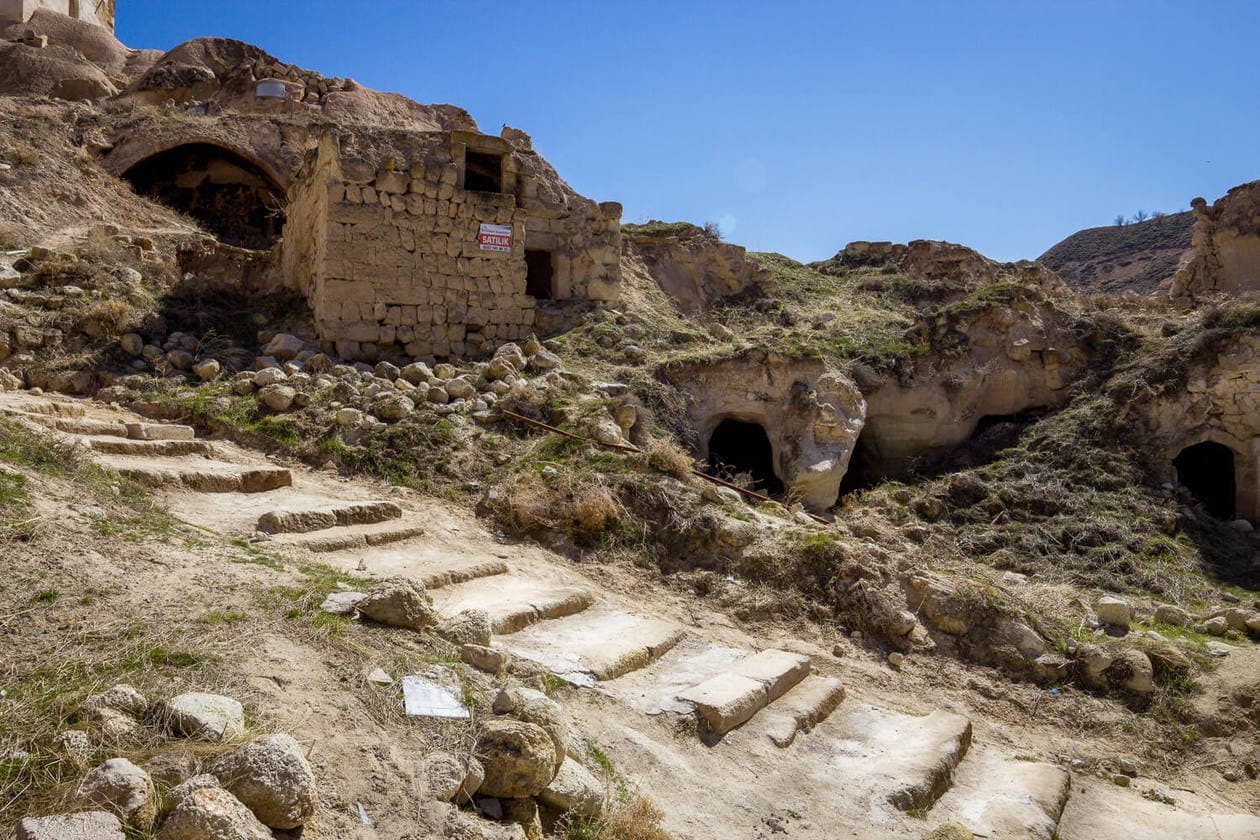 To get to the church, we crossed the 2nd most unstable looking footbridge I've ever seen in my life and entered. There were frescos on the wall of Biblical scenes but they were extremely faded and almost non-existent.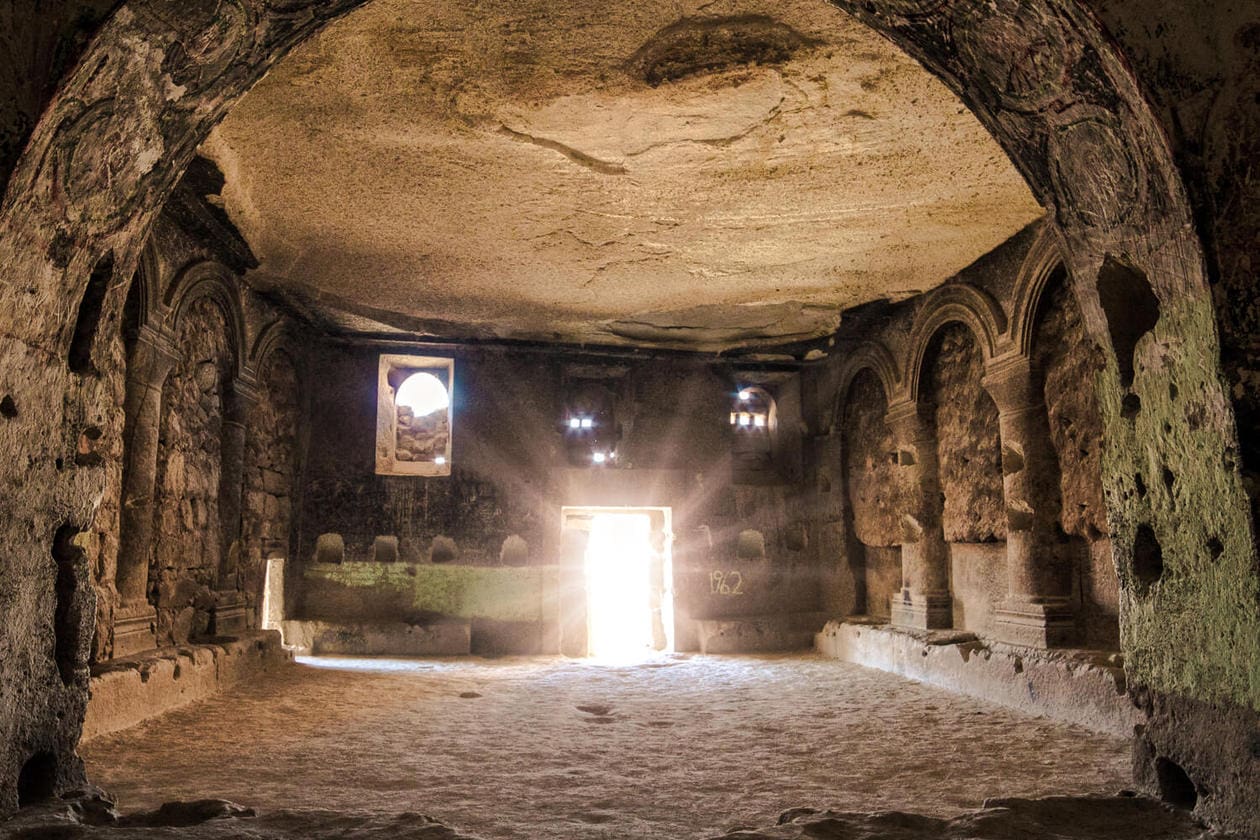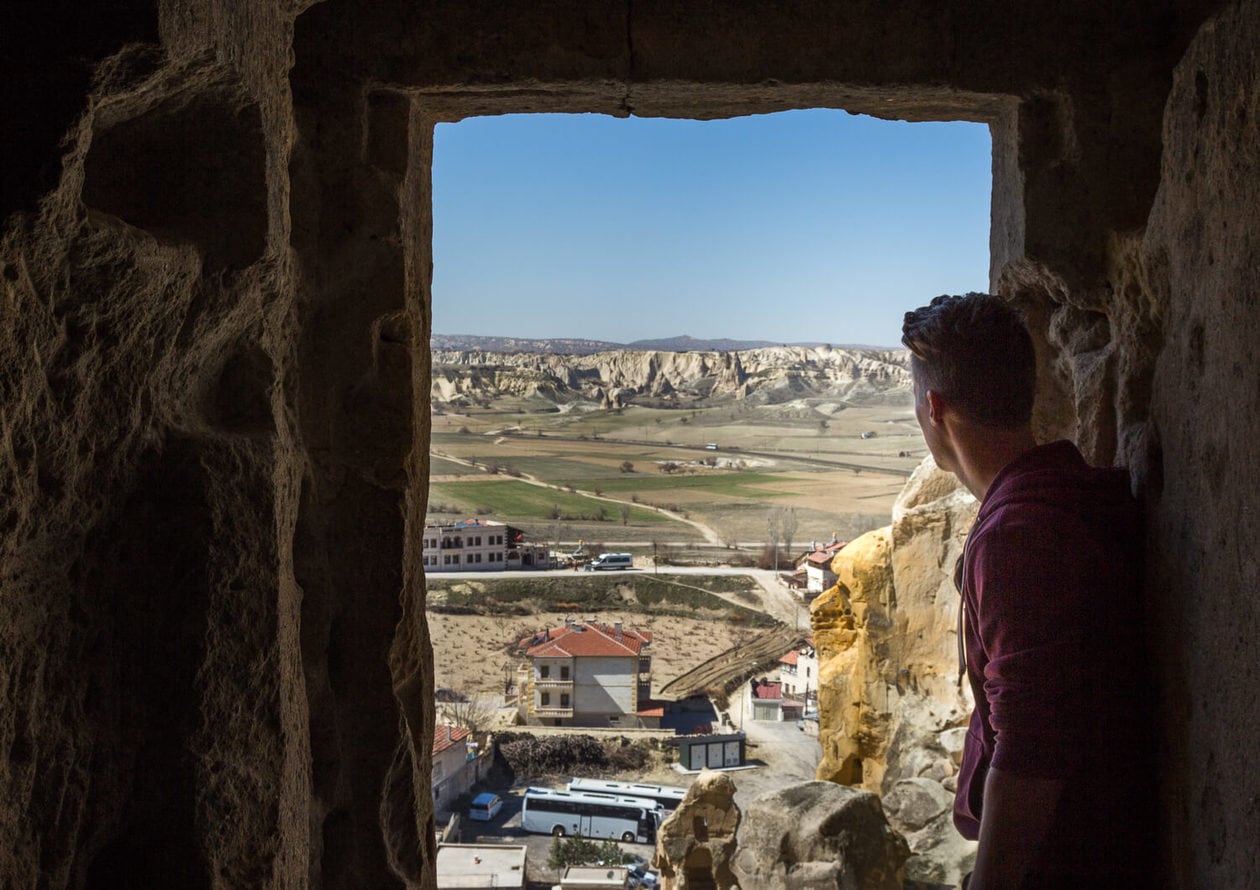 There is nobody watching tourists and no admission into the church so people were climbing everywhere. It was kind of a shame as the oldest church in this region deserves to be preserved. I also wish there was more information because it's hard to know what you're looking at. If you're searching for authentic and untouched while in Cappadocia, this is it.

How to Get to Cavusin
Cavusin is between Goreme and Avanos, and you can access it from the main road pretty easily. If you're coming from Goreme, stay on Bilal Eroglu Cd going north for about 3.8km (2.4 miles). You should start to see signs for Cavusin. Turn right on V. Mehmet Yilmaz Cd. From here you'll drive on a small road for about 850 meters (0.5 miles) and then you'll run into it. We knew we were there when we saw a parked tour busses and souvenir stands.
Admission: Free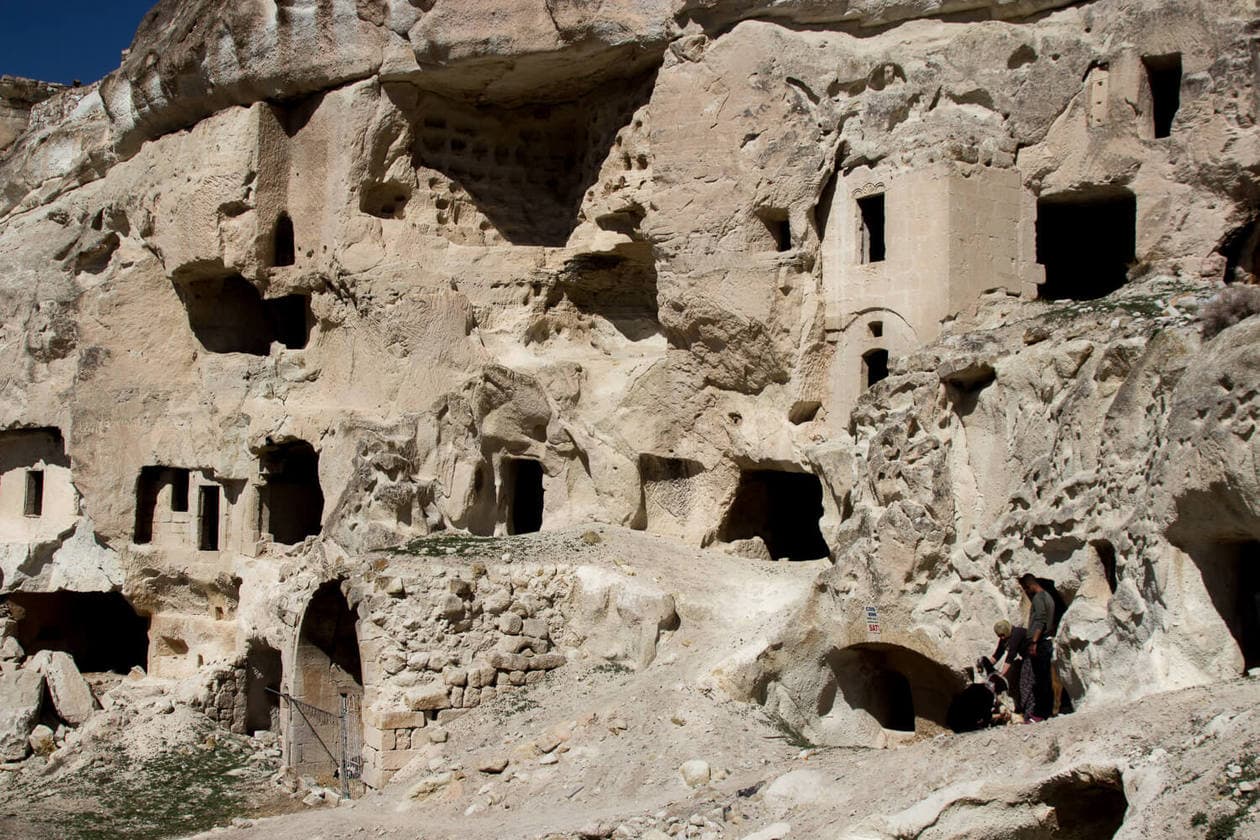 ---
PIN IT