If you follow me on Instagram you've probably noticed that my feed has been pretty damn basic lately. I actually grammed a latte for the first time in my life… and I was proud of it! I honestly don't even know myself anymore. Over the past few days I've sought out pink tea rooms, pink houses and pink doors, despite the fact that pink is my actual least favorite color. I've dined inside of a department store solely because the restaurant had a wisteria lined roof. In what reality does one seriously dine in a department store? London does that to you.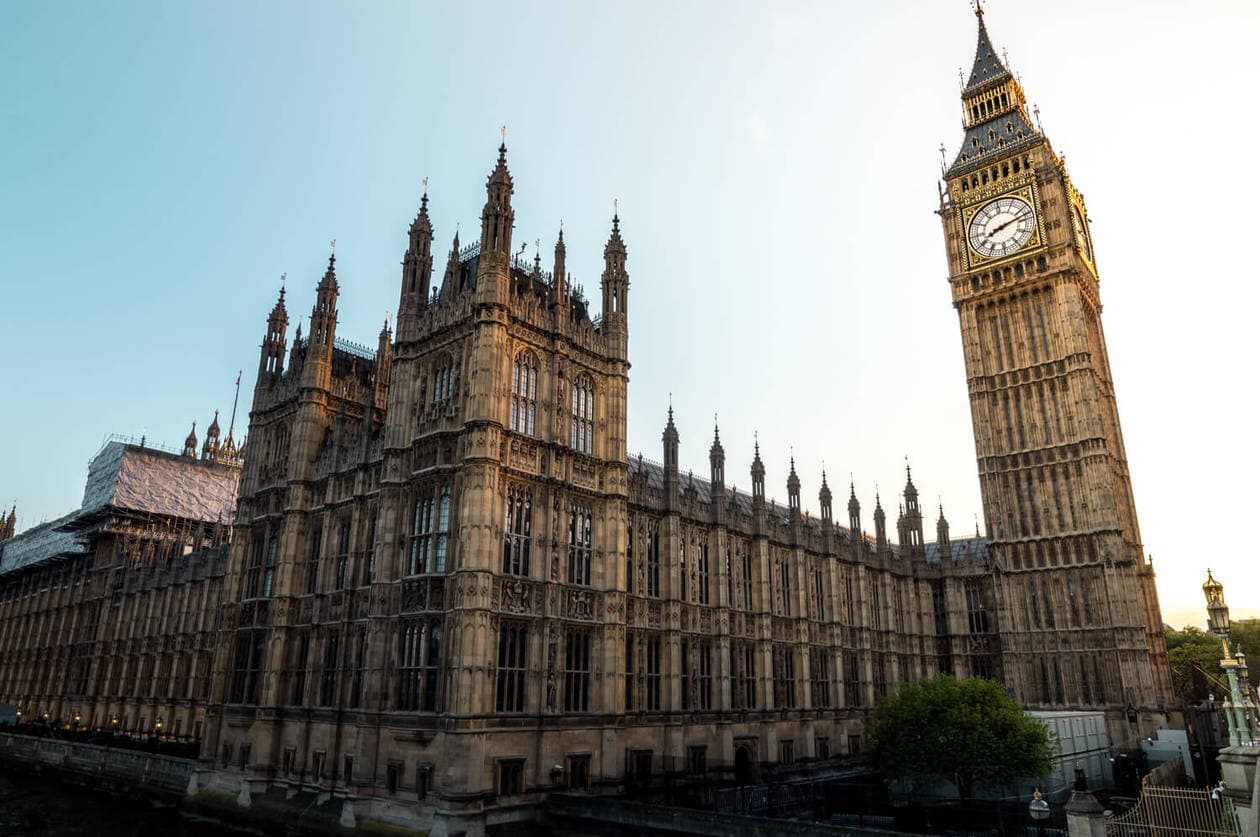 If you're in need of an Insta facelift, it's time visit London. Keep reading to find out where to go, what to eat and exactly how to get that perfect, likable basic bitch photo.
ICONIC LONDON
When visiting a new city, it's always a good idea to let your first post be the most basic bitch photo of said city. If you're in Paris, that pic of you sipping rose under the Eiffle Tower is the obvious winner. When in London.. get your ass inside of a red phone booth or in front of a double decker bus. It really sets the tone and let's people know that you're on vacay and you're not fucking around.

NOTTING HILL
For the first stop of the day, spend your morning walking around the most Instagrammable neighborhood in London, Notting Hill. It's a cute house/colorful door overload and your followers won't even know what him them. Make sure to wear a whimsical outfit so you can get candid pics of yourself looking super chic while casually walking down Portobello Rd.
Take the guess work out of it by following my guide to discovering the prettiest houses in Notting Hill HERE.
FARM GIRL CAFE
While you're in Notting Hill you must stop in for lunch and a latte at Farm Girl Cafe. This cafe is what likes are made of. Prepare accordingly.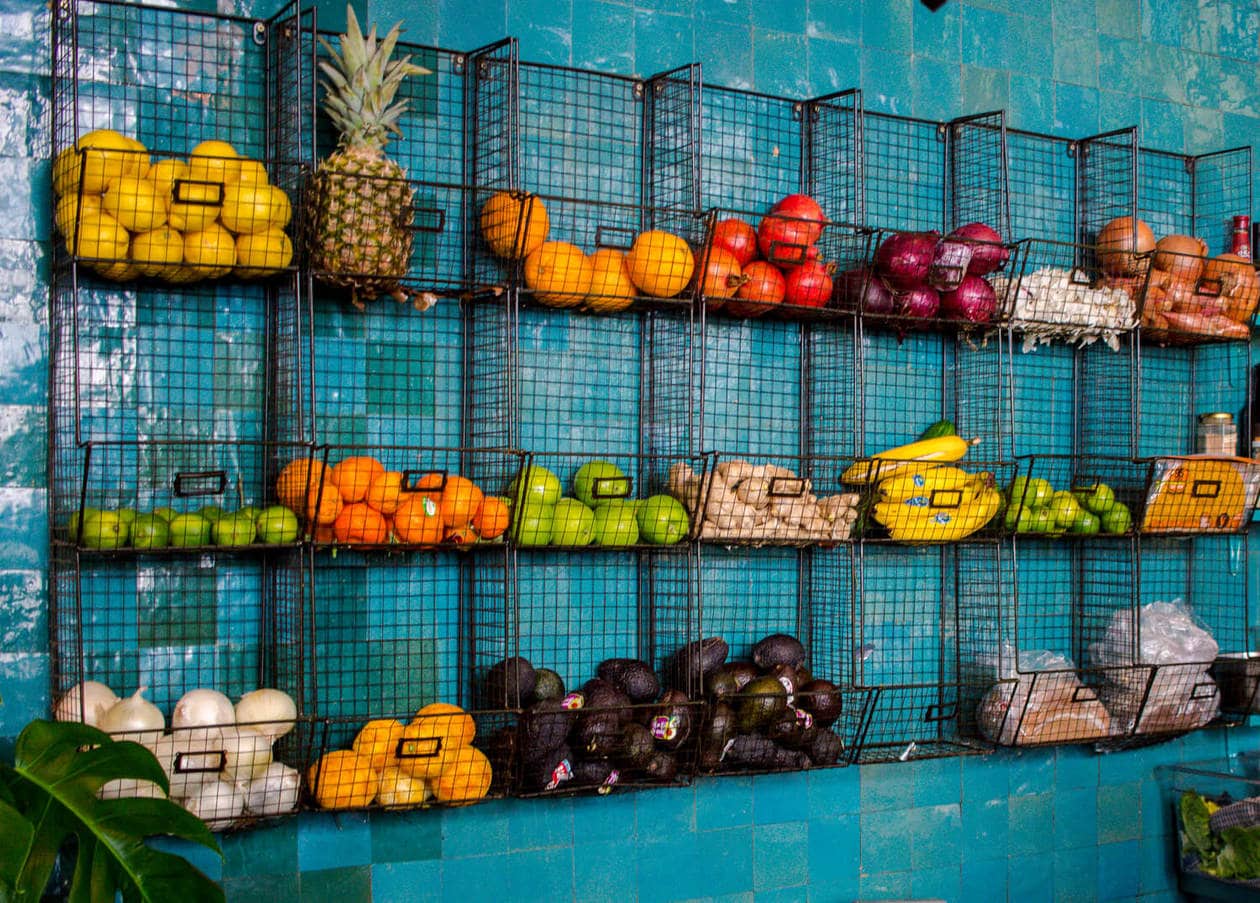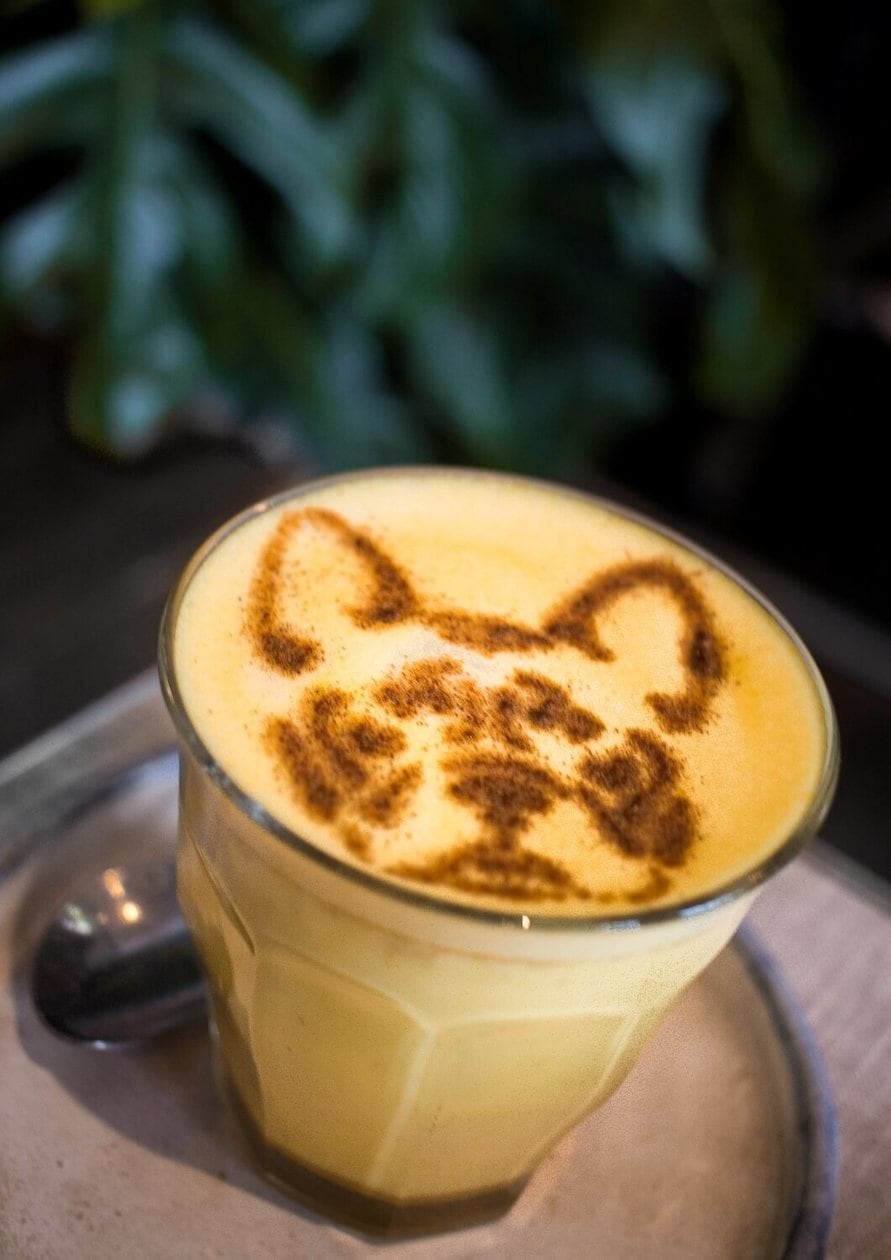 There's probably gonna be a wait and you'll need to come up with a creative way to sabotage the people in front of you so that you can get the coveted pink table outside in the natural light. Natural light is key.
For food and drink, I highly recommend the liquid gold latte. Not for taste (it's actually kind of gross tbh) but because they will draw the cutest picture of a french bull dog in the foam that will send you into convulsions. Also get the avocado toast because it has pomegranate seeds on it which will give your photo some pops of color, and it makes you look super healthy. If your boyfriend orders the fugly egg dish like mine did, make a mental note and retaliate later . You can't risk getting in an argument this early in the day because you still need him to take pictures of you.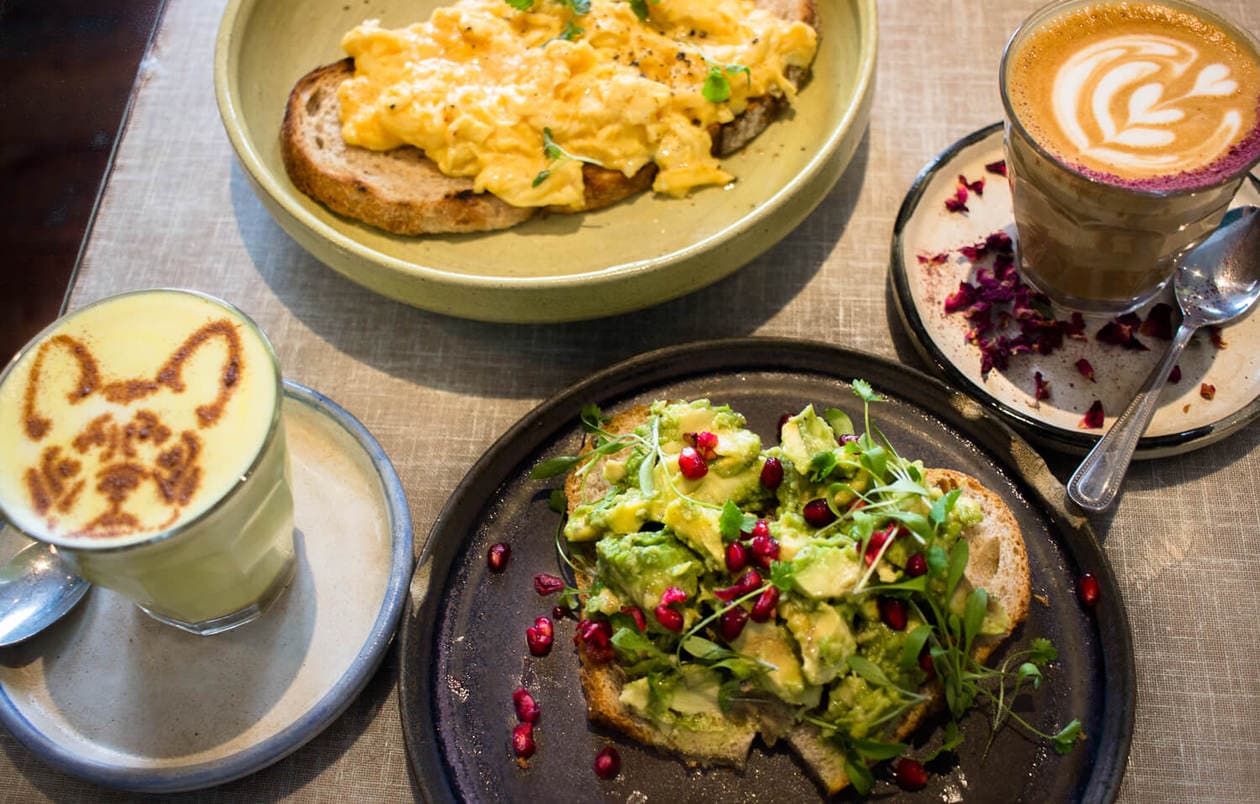 While at Farm Girl Cafe, It will take literal ages for your latte to arrive and your avocado toast will go stale while you wait for it. Your server will also never come around to check on you. Even if you're dying of starvation, don't give in. You need this flat lay.
AUBAINE
This stop is where your commitment to an en fuego Instagram feed is tested. Aubaine is a restaurant on the second floor of a chain department store.
I know.. and I'm sorry.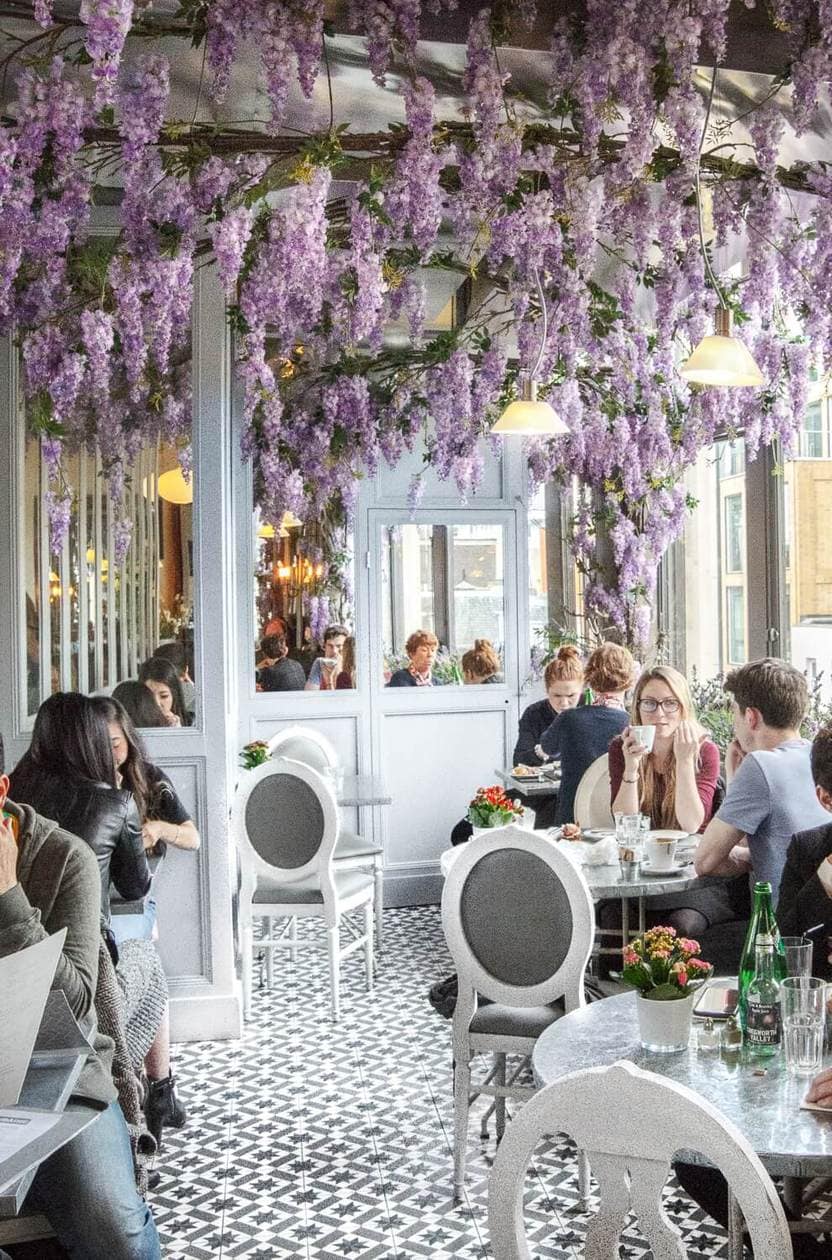 The other catch is only one part of the restaurant actually looks like this, so a seat by the window is necessary or this visit will be a waste and you'll find yourself eating lunch in a department store for no reason, and that's tragic.
If you go during the lunch rush, the hostess will try and make you sit at any of the empty seats in the main dining area but resist and accept the wait time. If at all possible, visit during a slow time of day so you can have the entire corner to yourself. Trust me, the photos will be better without people. You just can't risk getting sat next to someone who didn't plan their outfit for the day and thinks a neon yellow windbreaker is appropriate for lunch under the wisteria.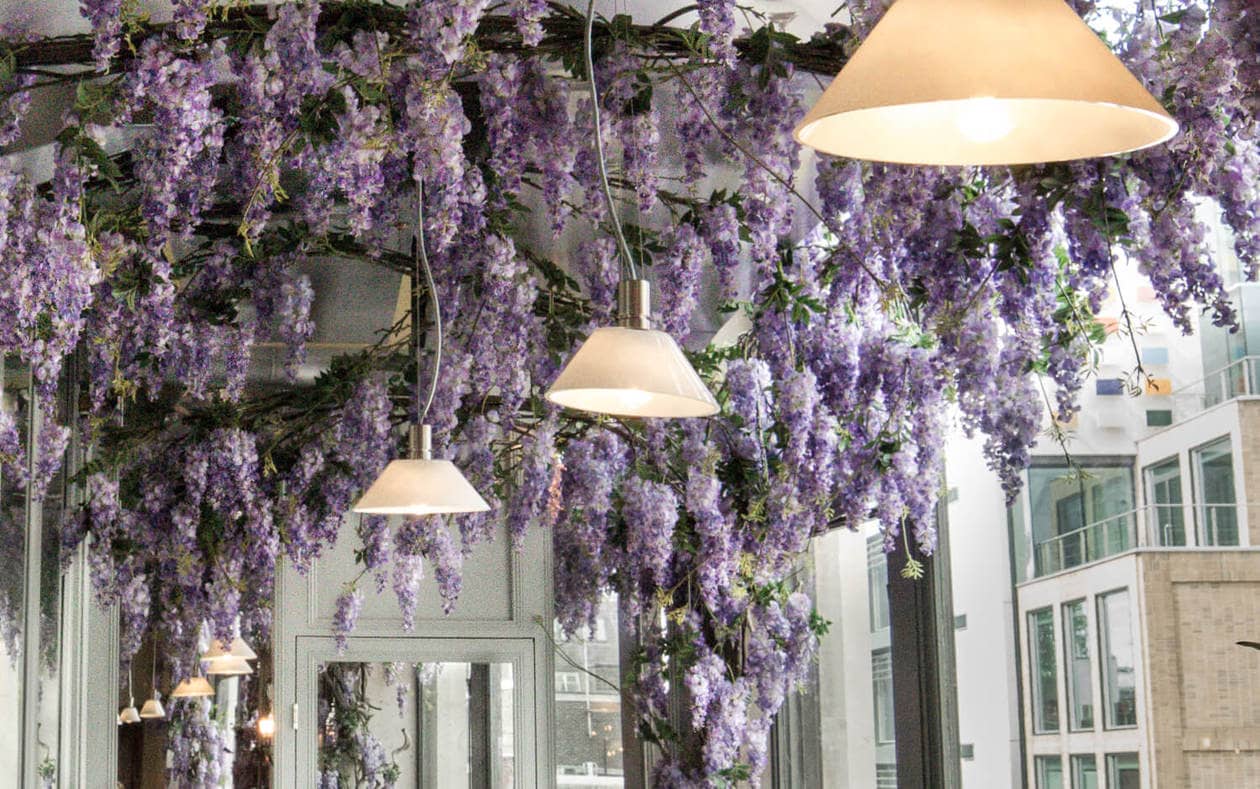 I have no food recommendations because I literally don't even remember what I ordered. Just get a pot of tea, tea is always cute and you're not here to eat. Get in and get out, and then grab some Indian food around the corner.
KING'S CROSS
There's a fine balance between making people envy your well-traveled life and having them hate you. So now, we throw in a little relatability to bring you back down to Earth. Showcase your nerdy-cool side by pretending to jump into a wall at the Harry Potter 9¾ platform.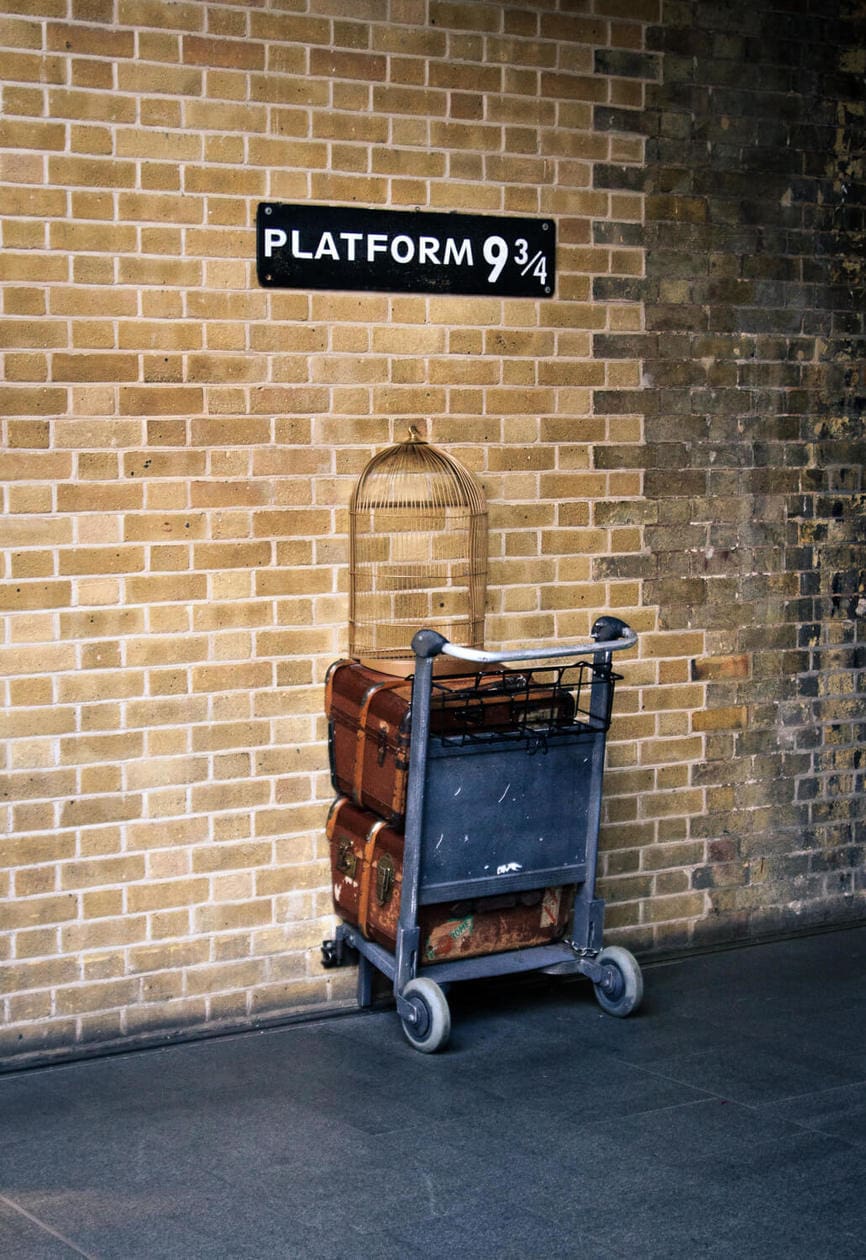 Nobody has to know that you never read the books. Pepper your caption with keywords like "muggle" and "accio" and I promise, nobody will blink twice.
BONUS: There are tons of photo ops at St. Pancras/King's Cross station. So while you're here, take this opportunity to grab some perfect #tbt posts for when you get home! Creativity is not a basic bitches' strong suit, so you can always check location tags for ideas to copy.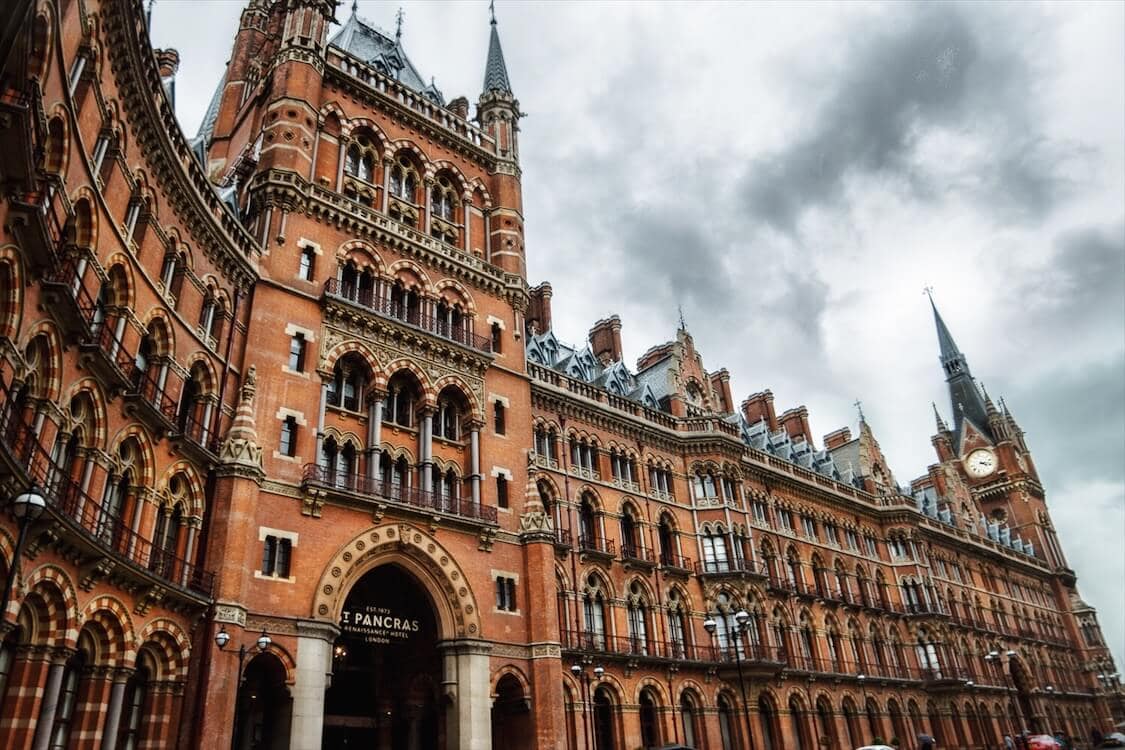 NEAL'S YARD
If you don't Instagram a photo of Neal's Yard, did you really go to London? Nope. You didn't.
There's not much to say about this, except that it's colorful and cute and you need it on your feed.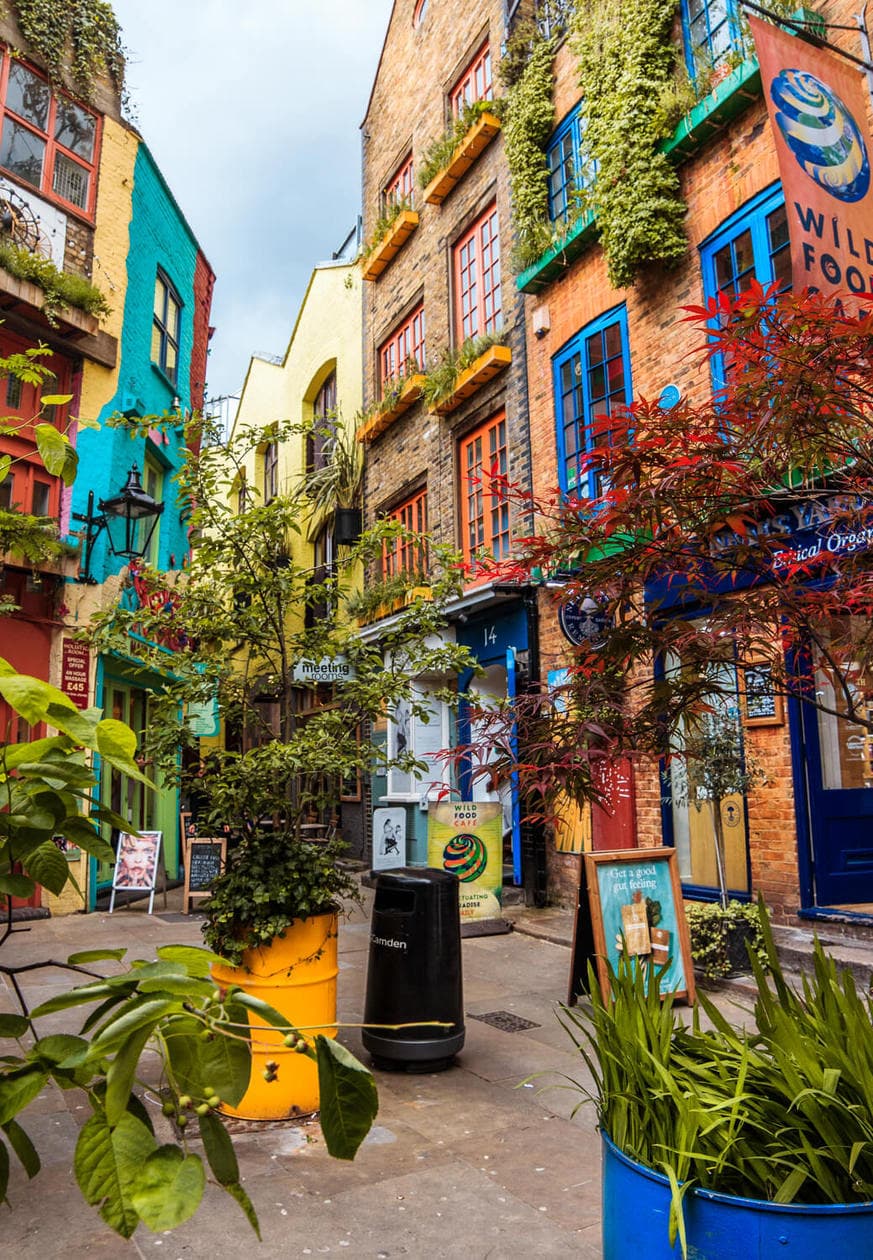 THE BRITISH MUSEUM
A photo at the British Museum is very important to your Insta because it will help you to appear cultured… and also the lighting is fantastic! The British Museum is free and spending a few minutes among celebrated artifacts like the Rosetta Stone will do wonders for your range.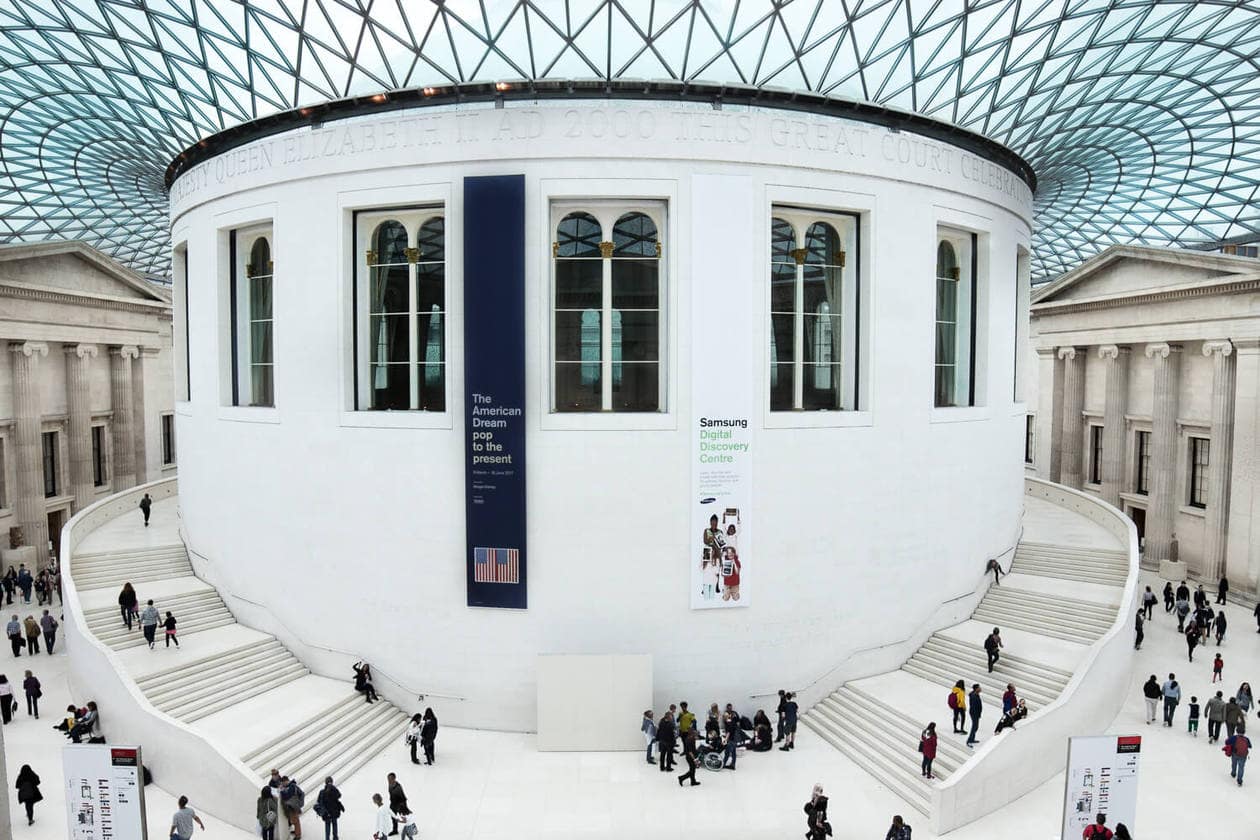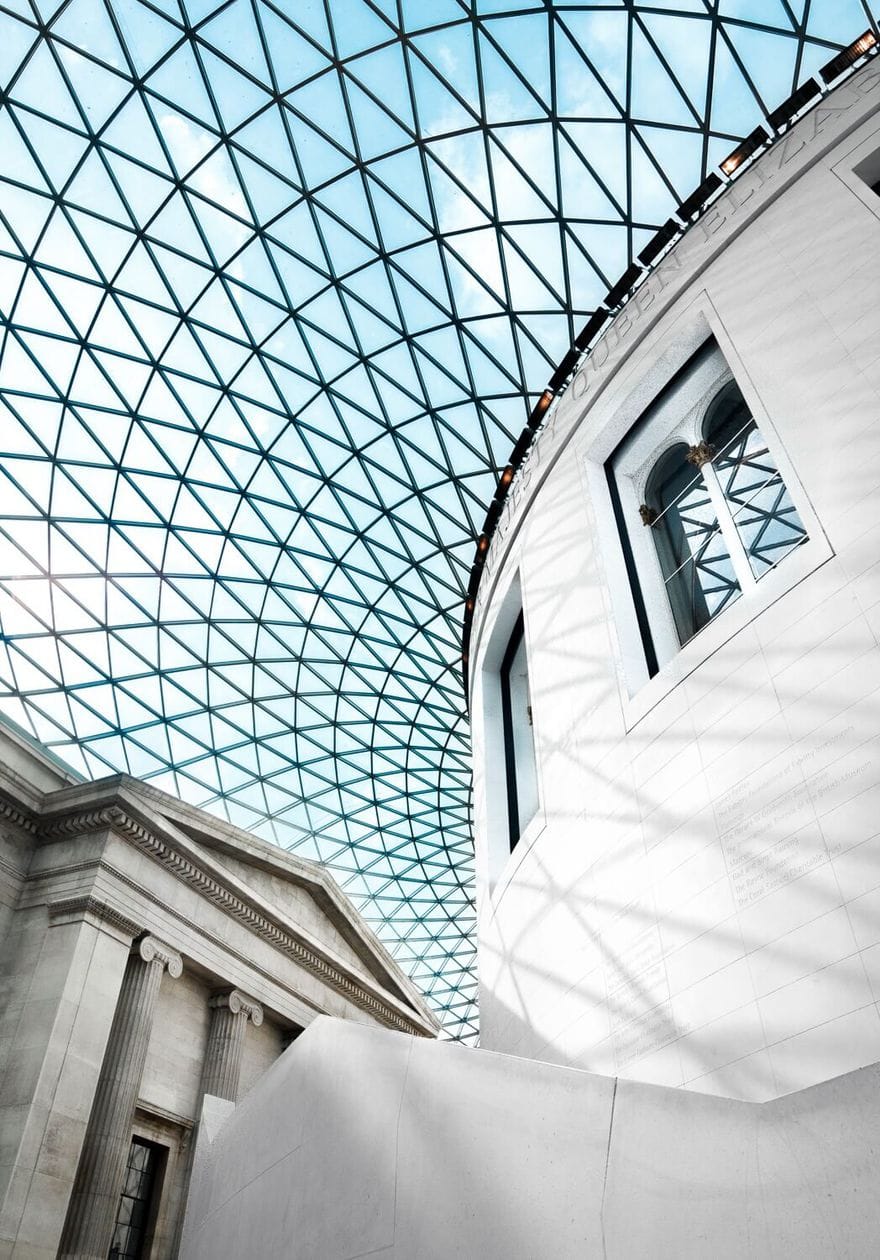 Top Tip: Basic bitches don't actually spend time in museums, but make sure to caption your pic to make it seem like you did!
SKETCH
If you thought Farm Girl Cafe was everything an Instagram feed could ask for, wait until you walk into Sketch. Everything else has simply been the foreplay to this grand finale on our Basic Bitch Tour of London. They have an all.pink.tearoom.
Settle down.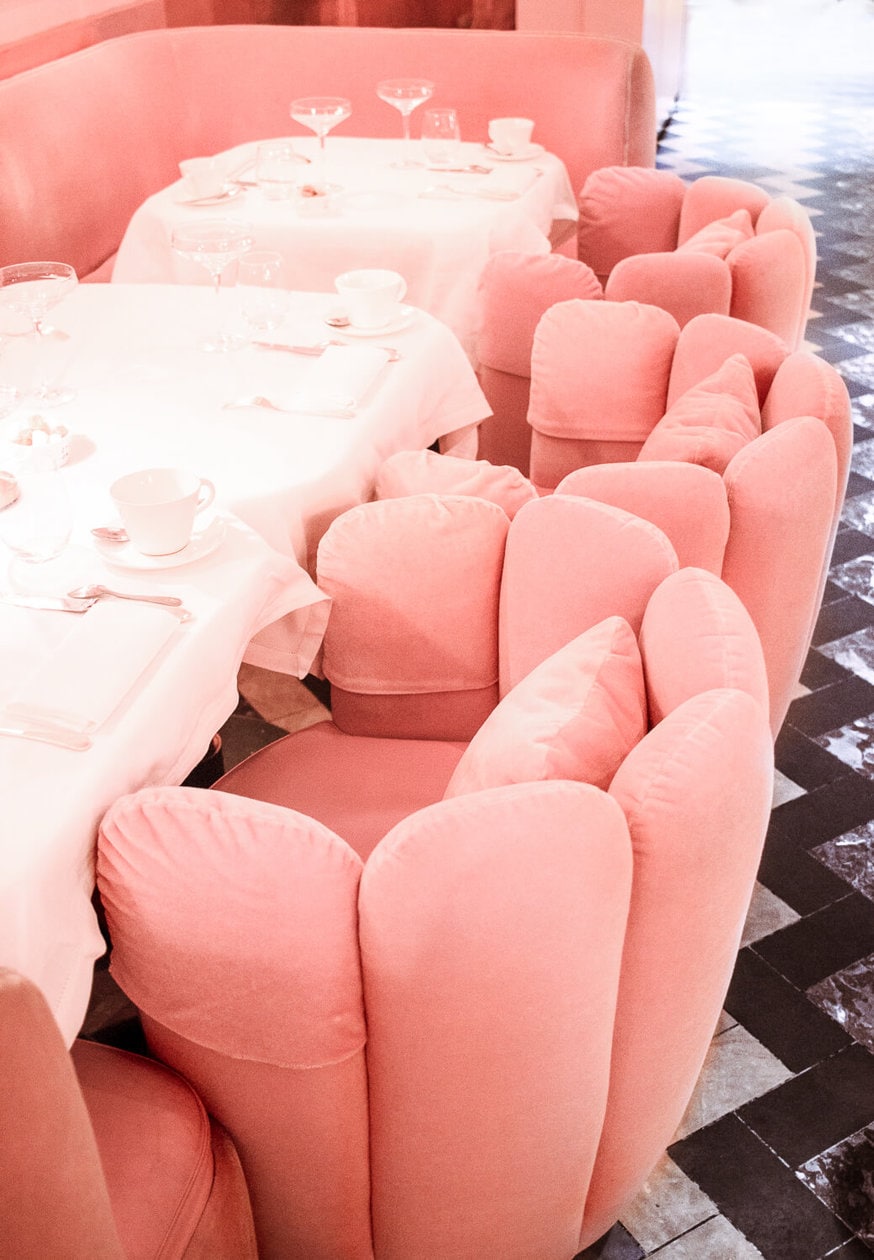 This place is Mecca to basic bitches and they will all be here. At Sketch, you're not the only one standing on a chair to get the birdseye photo of your meal. It's like a giant meet-up group and you'll instantly feel at home amongst your kindred, basic bitch spirits.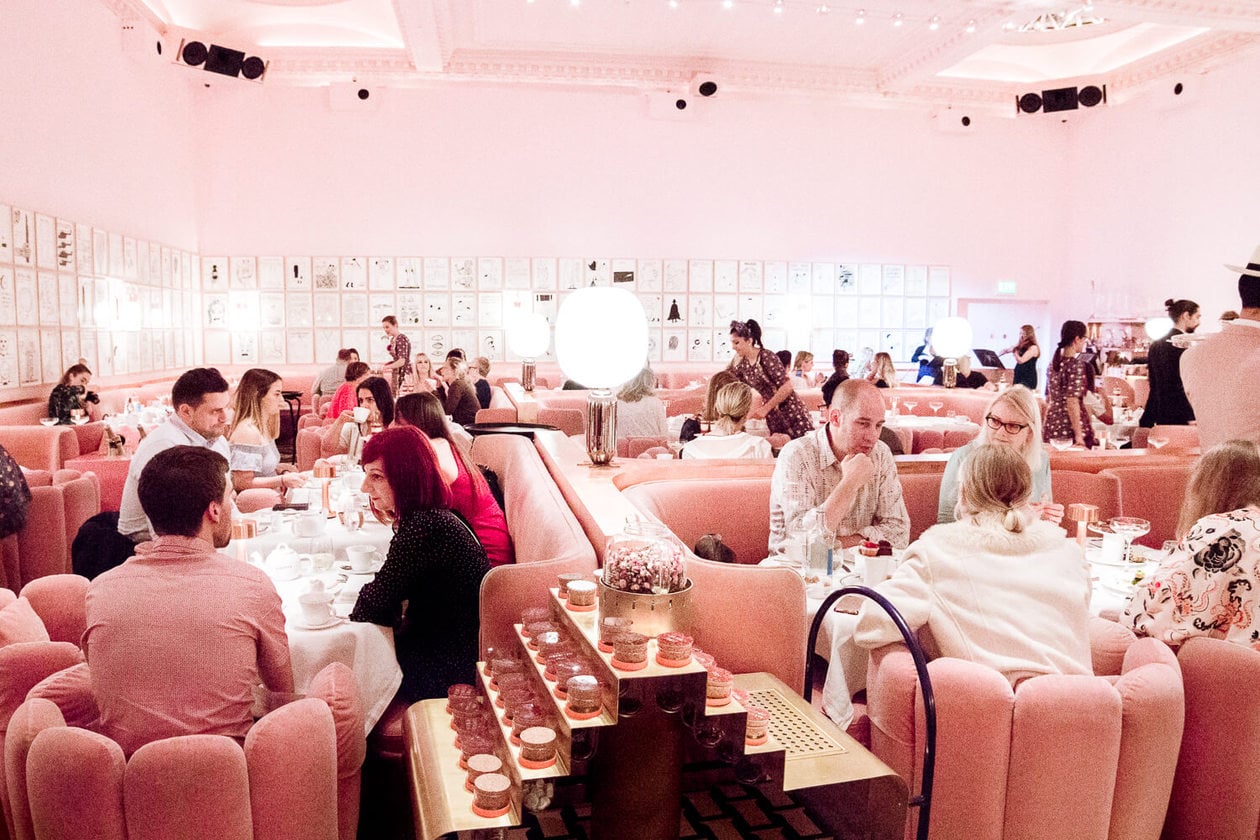 After you spend a considerable amount of money on some mini sandwiches and pastries, your actual desert will be the bathroom that all of your past bathroom selfies have prepared you for. Take your time and get these pics. You earned it.
Related Post: Sketch: Inside London's Insta-Famous Pink Restaurant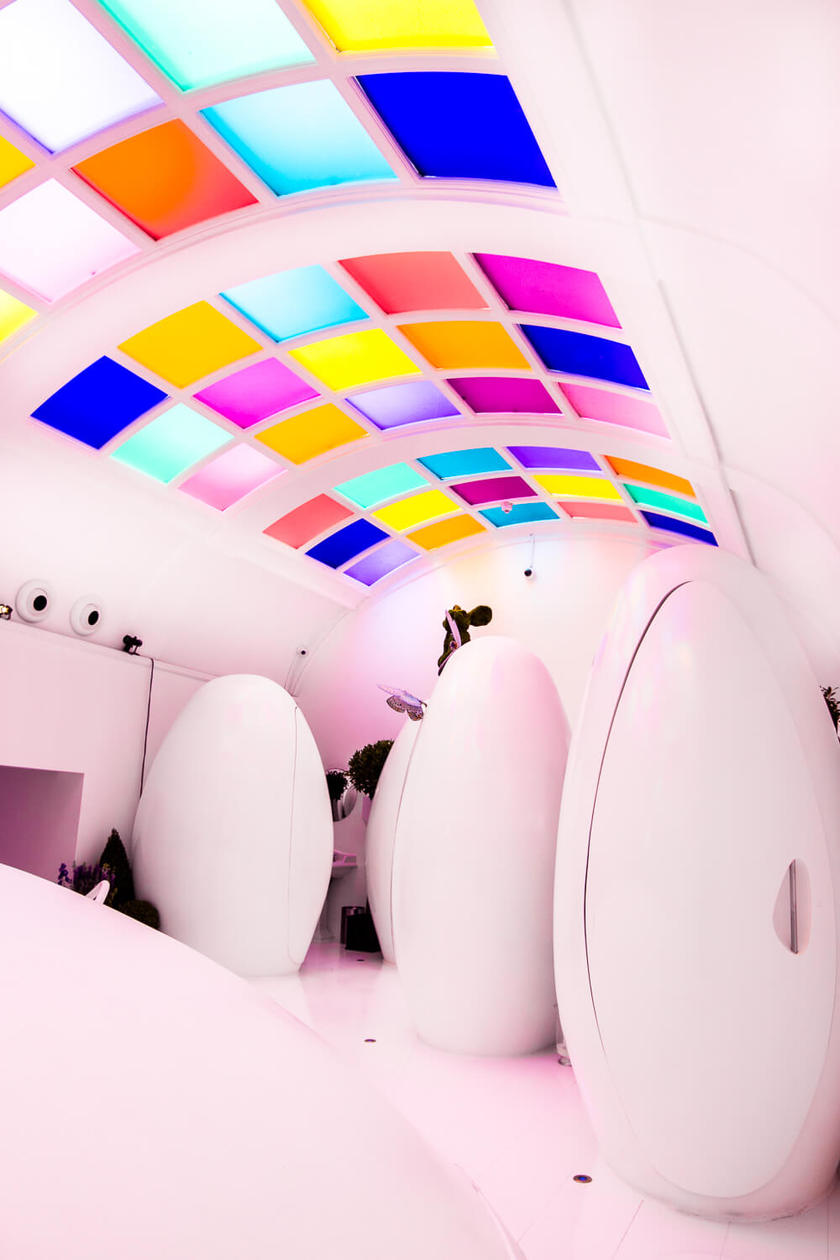 BASIC BITCH BONUS TIPS FOR REALLY TAKING YOUR FEED TO THE NEXT LEVEL:
Research new poses in advance. Yes, the tuck your hair behind your ear while staring into your tea move is classic, but with so many photo ops, you're gonna need to add some different poses to your arsenal. Maybe try the lesser used: grab your boyfriends hand and have him take the photo while you lead the way. If you don't have a boyfriend, even better. Pick a stranger and make your followers wonder who the mystery Londoner is.
Practice your fake laugh so your fake candids will seem like real candids.
Changing outfits several times throughout the day advised. OMG how embarrassing would it be to post two consecutive pics in the same outfit? You're better than that.
Clean your damn phone lens. While it may seem so simple, some of your guys' photos look like they've been taken through a layer of grease. It's gross and it's self-sabotage.
If you want a clear frame, you're gonna have to wait. I will literally go into stand-off mode if there's someone in my photo and I won't move until one of us dies.
Don't be afraid to go to extremes to get what you want. Is there child ruining your photo? Throw some candy out of frame. Did the inconsiderate Notting Hill home owners leave their trash can in front of their cute house? Channel your inner garbage man on and move it. Is neon windbreaker messing up your white color scheme? Kill him.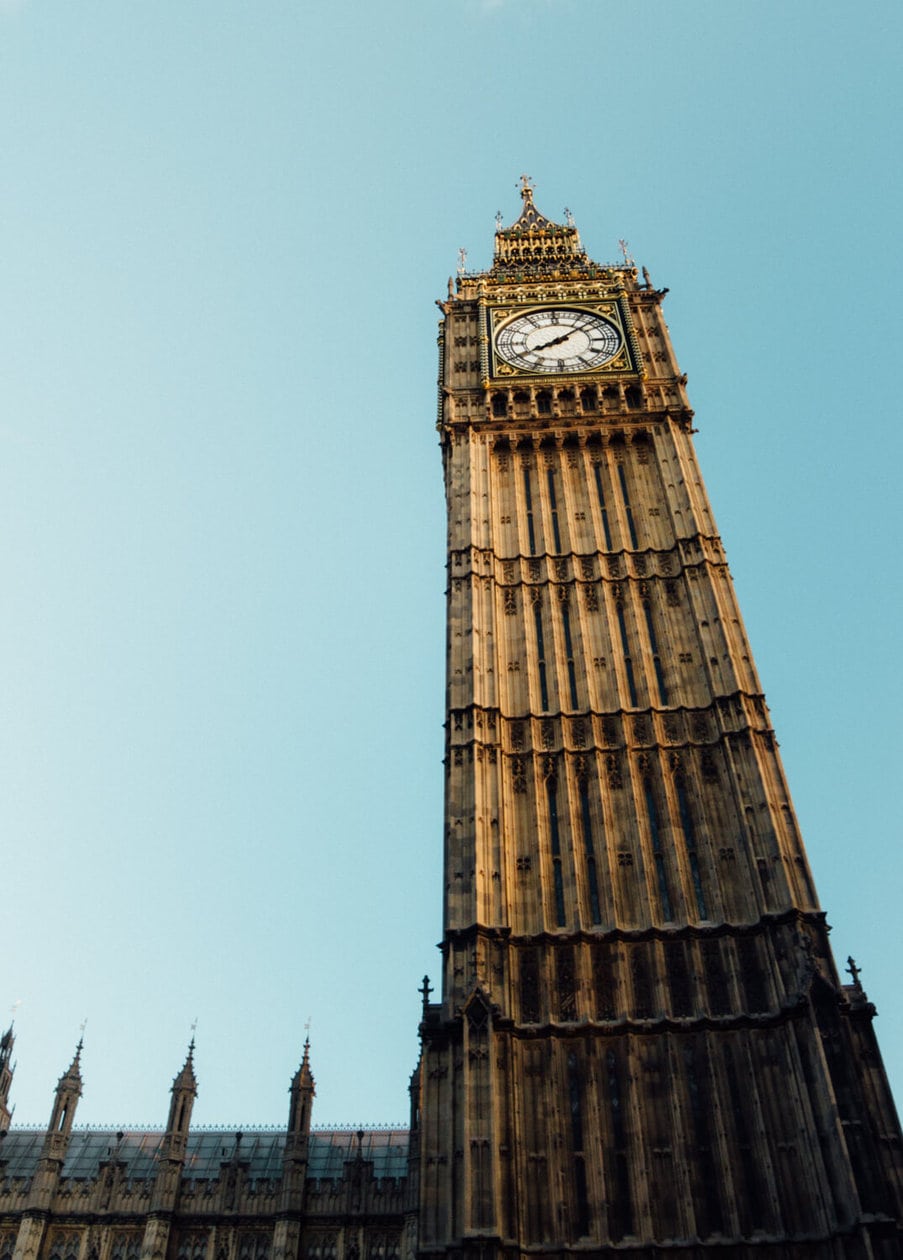 These are the big leagues. You didn't come to London for experiences, you came for likes. Now go out and get your likes.
---
PIN IT