For the past two months Nick has been on tour with a pop duo named Aly & AJ. From New York to California (and pretty much everywhere in between), he's been drumming his little heart out every night and searching for the best local food during the day.
A few weeks ago while playing a show in Philadelphia, Nick and his tour mates discovered Zahav Restaurant. 
Zahav is a modern Israeli restaurant located in Old City and it has not only earned a top spot on Nick's list of his favorite meals ever, but it is also a recent winner of the coveted Outstanding Restaurant award at the 2019 James Beard Awards.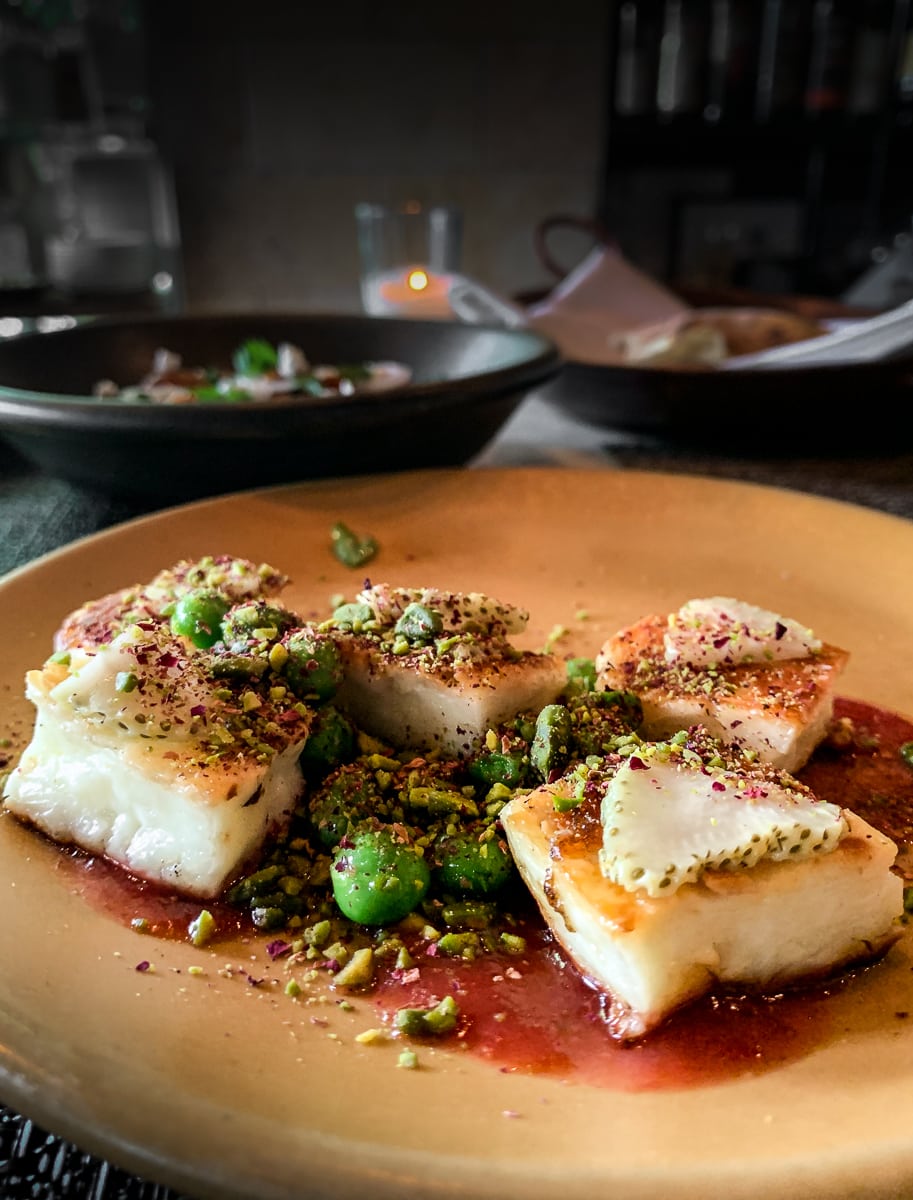 THE BEST RESTAURANT IN THE UNITED STATES
If you've never heard of the James Beard Awards, they are commonly referred to as the Oscars of food .. and Zahav just won Best Picture.
In order to be nominated, a restaurant must be in business for a least 10 years and during Zahav's first eligible year, they beat out every restaurant in the United States. The award was not only an achievement for the restaurant but also for Philadelphia, as it was the city's first time being recognized with a top spot win.
---
RELATED POST: 15 PLACES TO EAT IN OAHU, HAWAII
---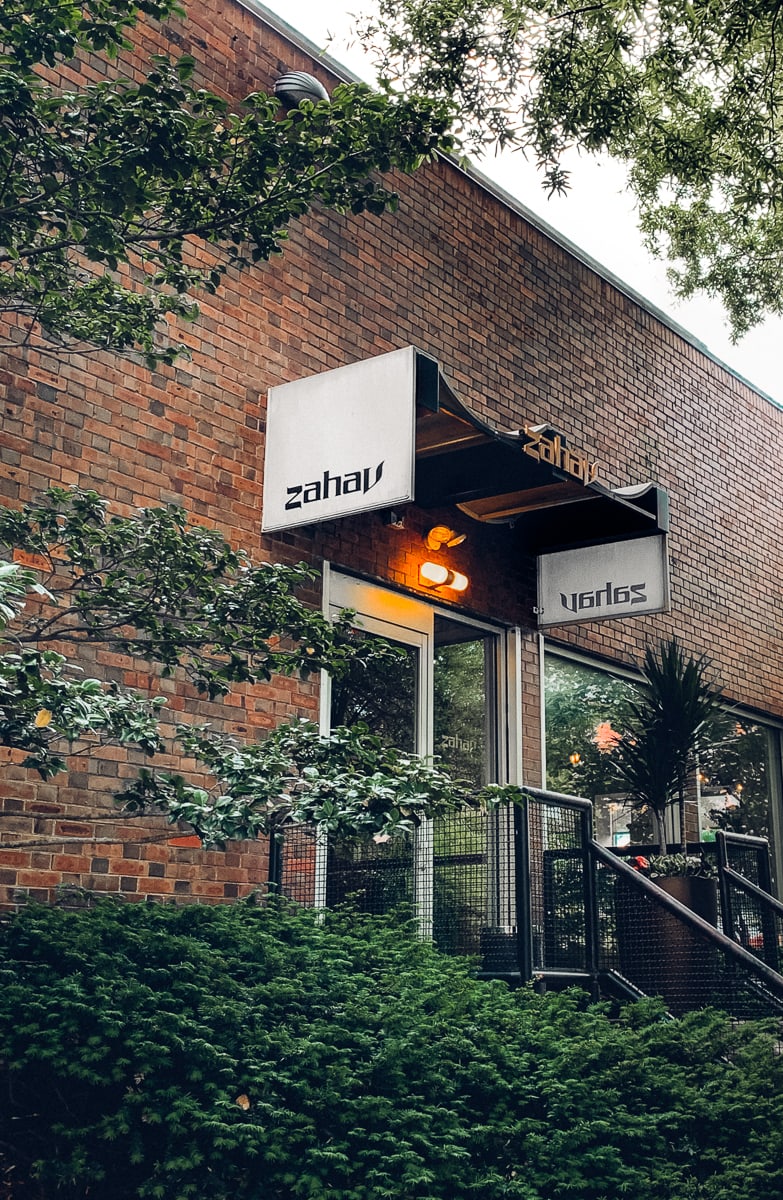 While it was Zahav's first time winning Outstanding Restaurant, they are no stranger to the James Beard Award winner's list.
In fact, the restaurant taken home multiple awards in the past including the 2018 Rising Star Chef of the Year which was given to Zahav's pastry chef, Camille Cogswell, 2017 Outstanding Chef and 2011 Mid-Atlantic Chef, awarded to Michael Solomonov and Best Cookbook of the Year in 2016
In addition to the James Beard awards, Zahav has also been named named one of Esquire's Top 20 New Restaurants in America and Philadelphia Magazine's winner for Best New Restaurant.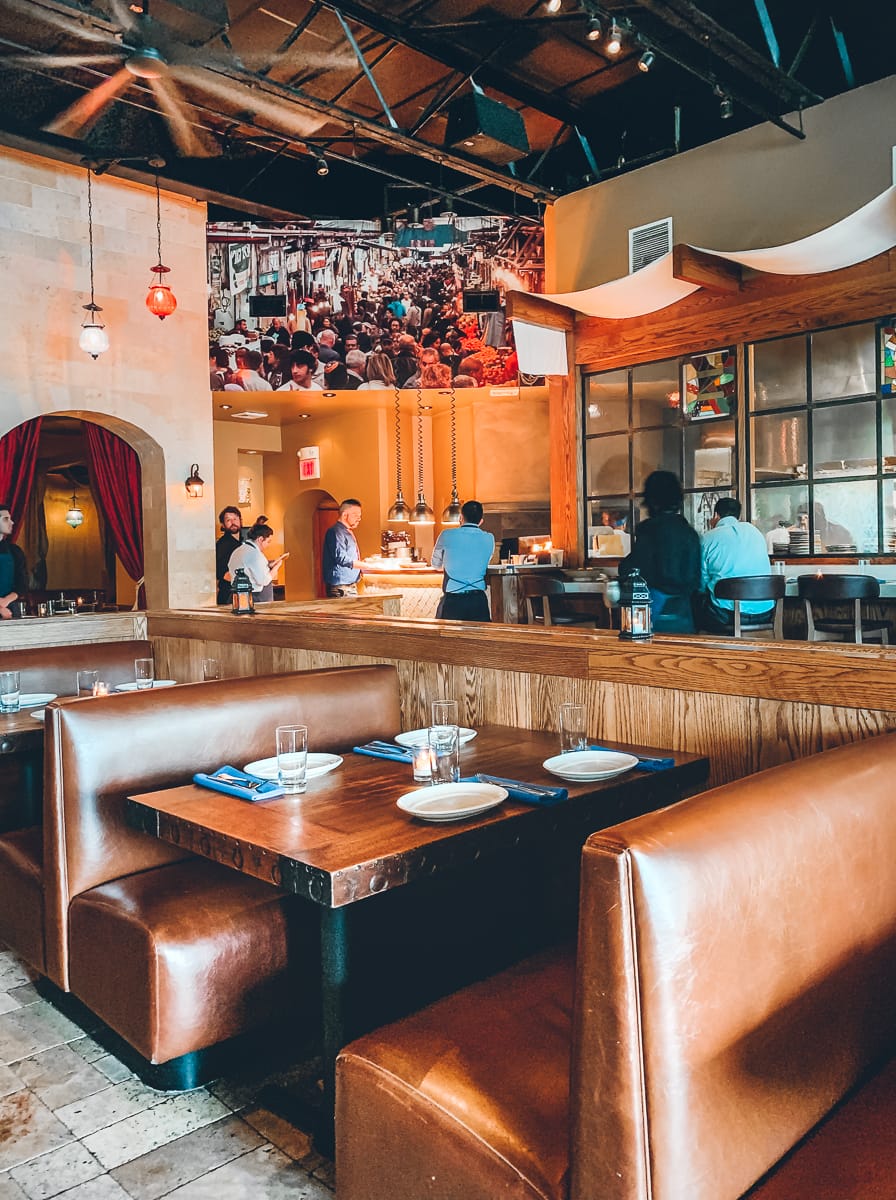 I begged Nick to take a ton of pictures and to write up a little blurb about his experience at Zahav so that I could live vicariously through his badass tour life… while I sit on my couch and eat frozen Trader Joe's cauliflower pizza . Keep reading for more information about this Mediterranean mecca and learn how they got in without a reservation.. even though Zahav is usually booked out 3-6 months in advance!
ZAHAV // DISCOVERING THE BEST RESTAURANT IN PHILADELPHIA
"Between soundcheck and the show we typically have a few hours to kill, so my tour mates and I usually spend this time checking out the best food spots in the area.
Zahav popped up on our Yelp search and it was exactly the type of place we look for. Unfortunately, we quickly learned how difficult it can be to get a reservation and our chances of eating at the best restaurant in Philadelphia seemed dim.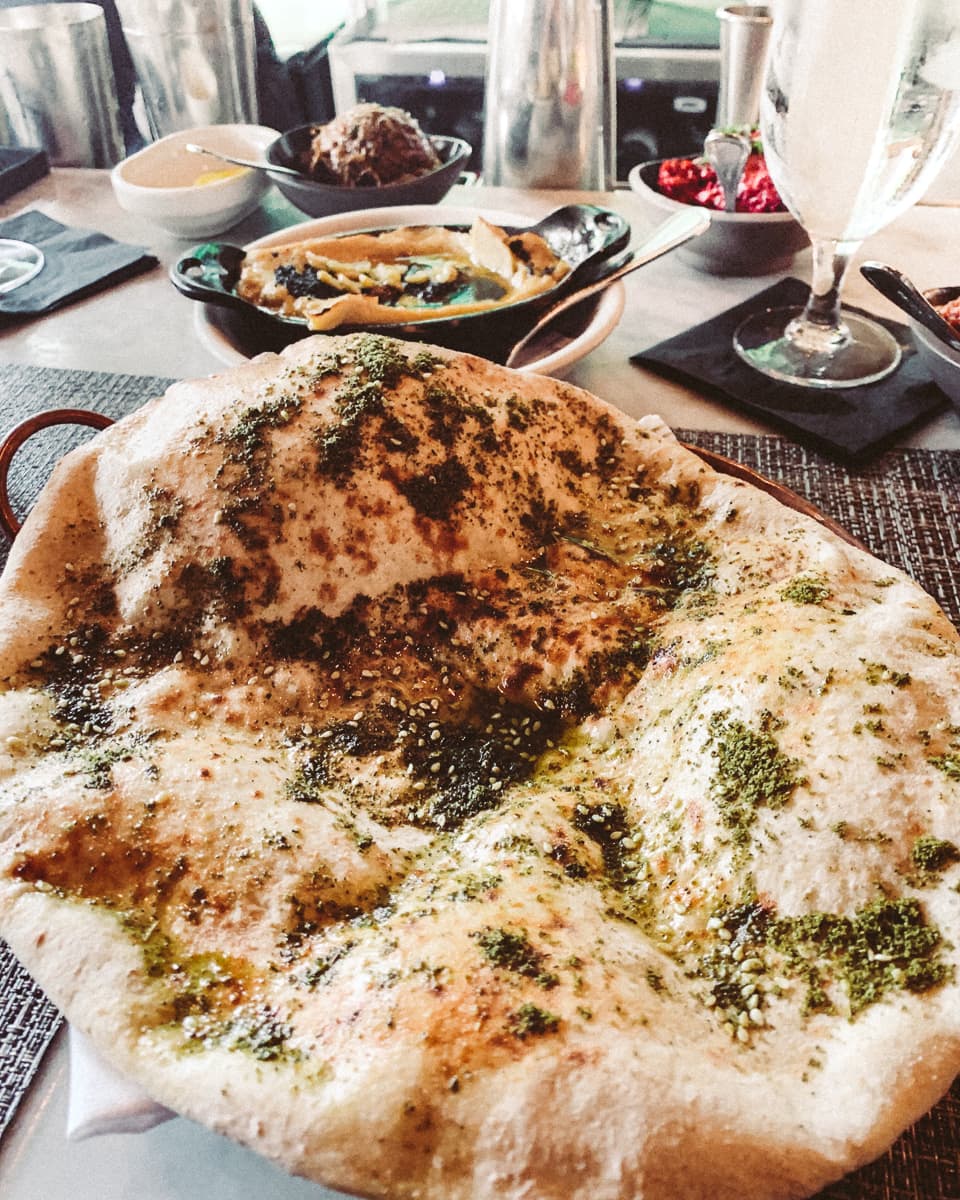 HOW TO EAT AT ZAHAV WITHOUT A RESERVATION
Zahav is usually booked solid, months in advance. Luckily, our keyboard player did a bit of digging and discovered a loophole into Zahav, without the need for a reservation.
Our saving grace was Zahav's first come, first served bar area. The restaurant leaves 16-20 seats available in the bar solely dedicated to walk-in's. If you're on a limited time frame like us, or simply want to test your luck, this is a good option.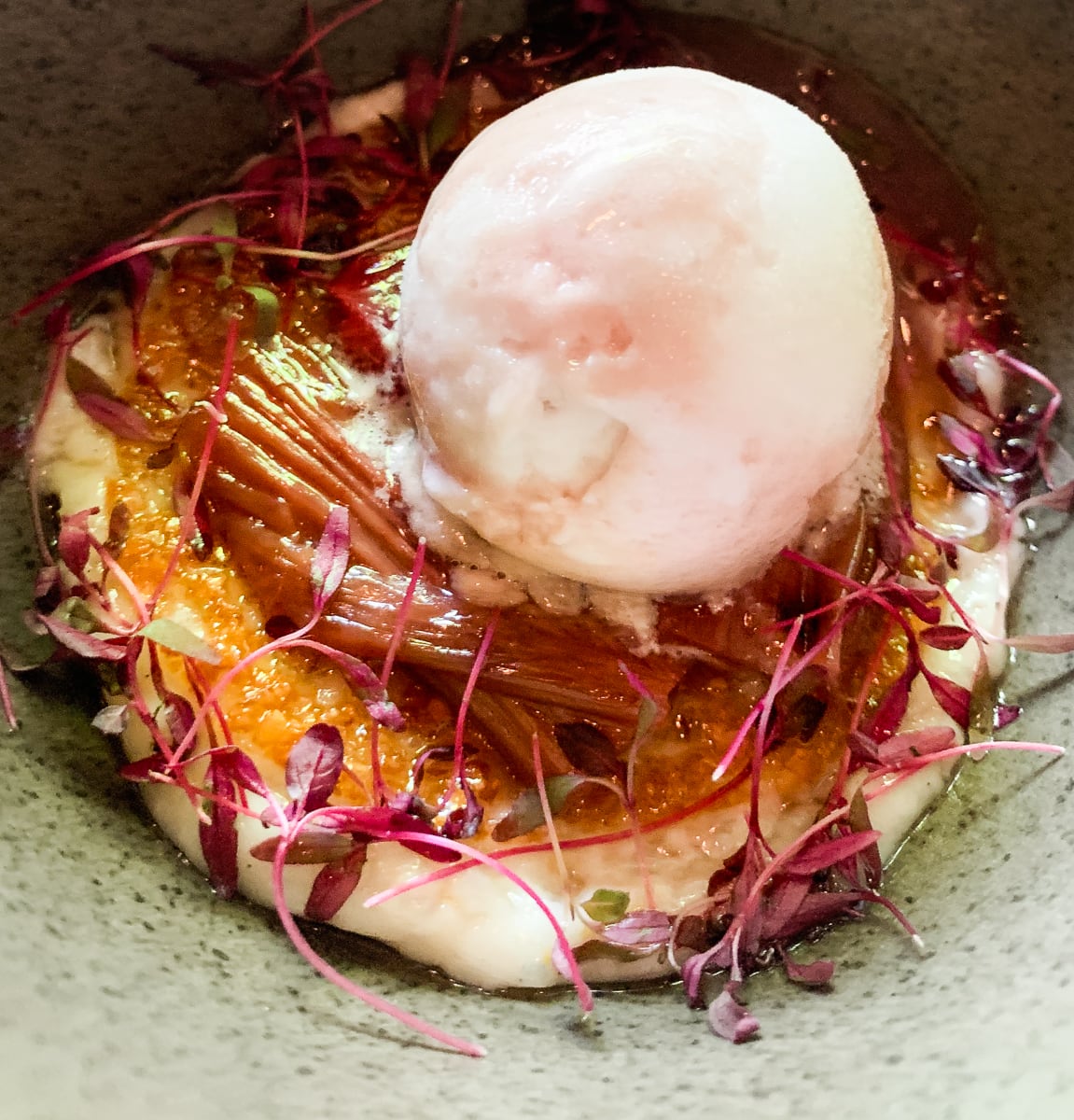 If your heart is set on a reservation, you can book via Zahav's online booking portal on their website. Zahav is usually booked solid 2 months in advance, so your best bet is to log in at 7am, 60 days before you plan to visit and see what's available.
If there are no reservations available on your desired dates, you can join a waitlist and cross your fingers for a cancellation.
Obviously with one night in Philly, we didn't have the luxury of a 60 day advanced reservation so we decided to take a chance on the open bar area. When we arrived a half hour before opening, there was already a line but we managed to get in.
If you decide to go this route, I recommend getting there 30-45 mins before opening on a weekday to secure your spot. It's also important to note that you will be sitting at the actual bar (as opposed to bar tables that some restaurants have) so it's not the most romantic setting. However they serve the full menu and it's the best way to try the food without having to wait months.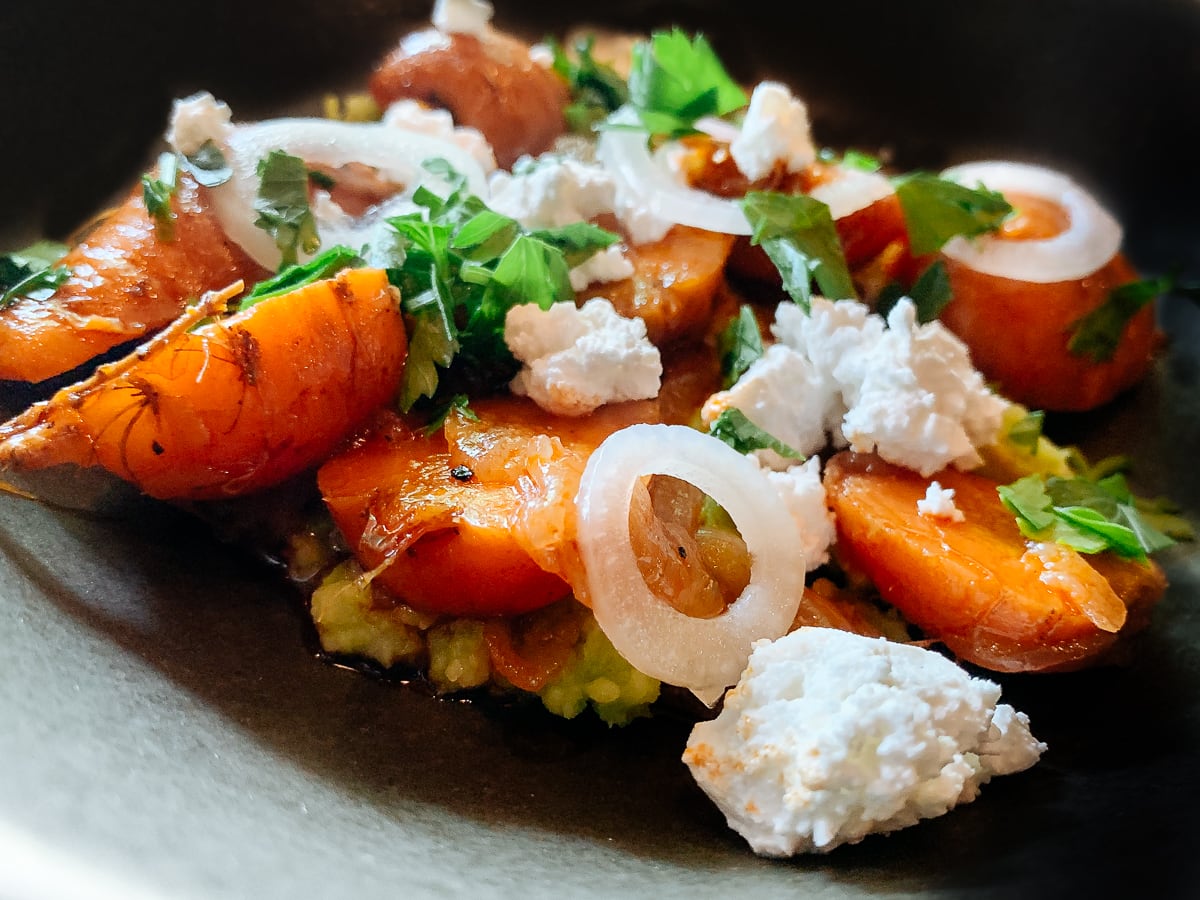 THE MENU
Zahav's menu consists of mainly small plates, which encourages you to sample an array of menu items and properly acquaint yourself with the cuisine. The meal typically starts with salatim (small Israeli salads), followed by mezze (small plates), then ha'esh (a grilled entree) and lastly, dessert.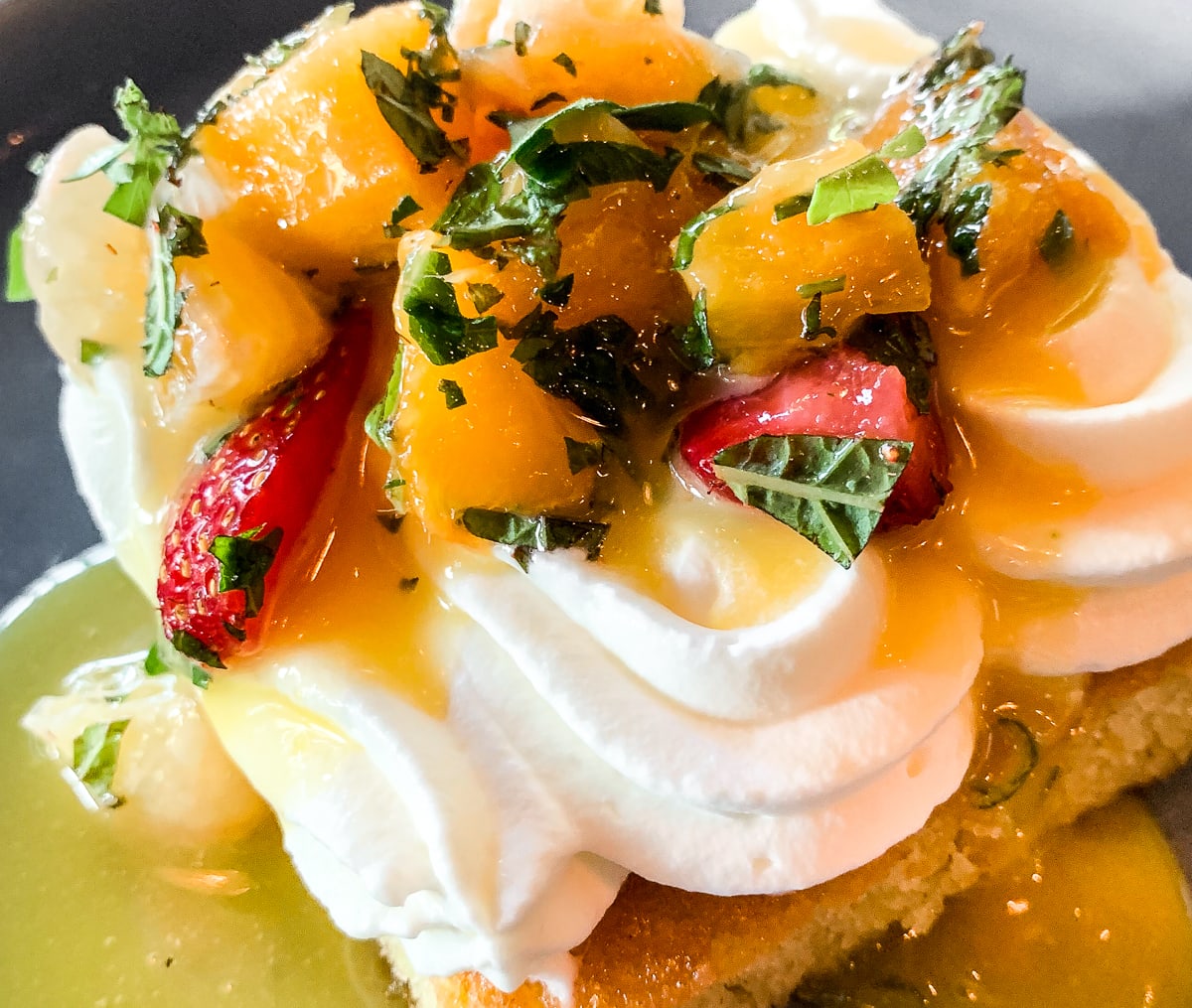 The ambiance was casual and inviting, with a touch of upscale flair. Our server was super knowledgeable and friendly, and guided us through the whole experience.
We knew beforehand that we wanted to do the Tayim, a tasting menu that allows each person to choose from a handful of assorted dishes from four different categories of the menu.
Our server let us know that on this particular night they were offering the chef's tasting, which was similar to the Tayim but it included a few non-menu sides, as well as the restaurant's signature dish, the lamb shoulder entree.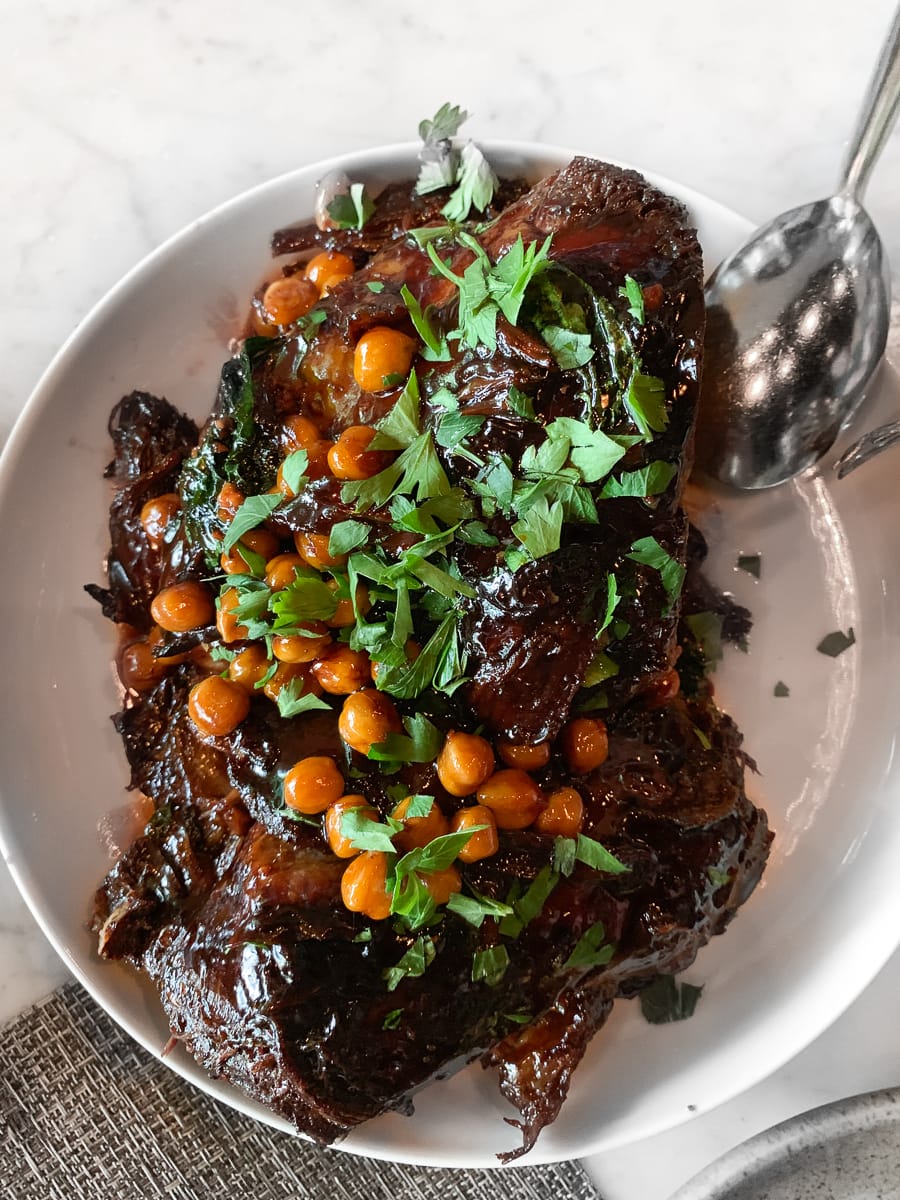 He said they don't always offer the chef's tasting, and when they do it sells out by 6:30 every time. It was a no brainer for us, especially considering it was only $12 more per person.
During the chef's tasting, the restaurant mixed the dishes up for each person and between the 4 of us, we were able to share everything family style, and taste majority of the menu.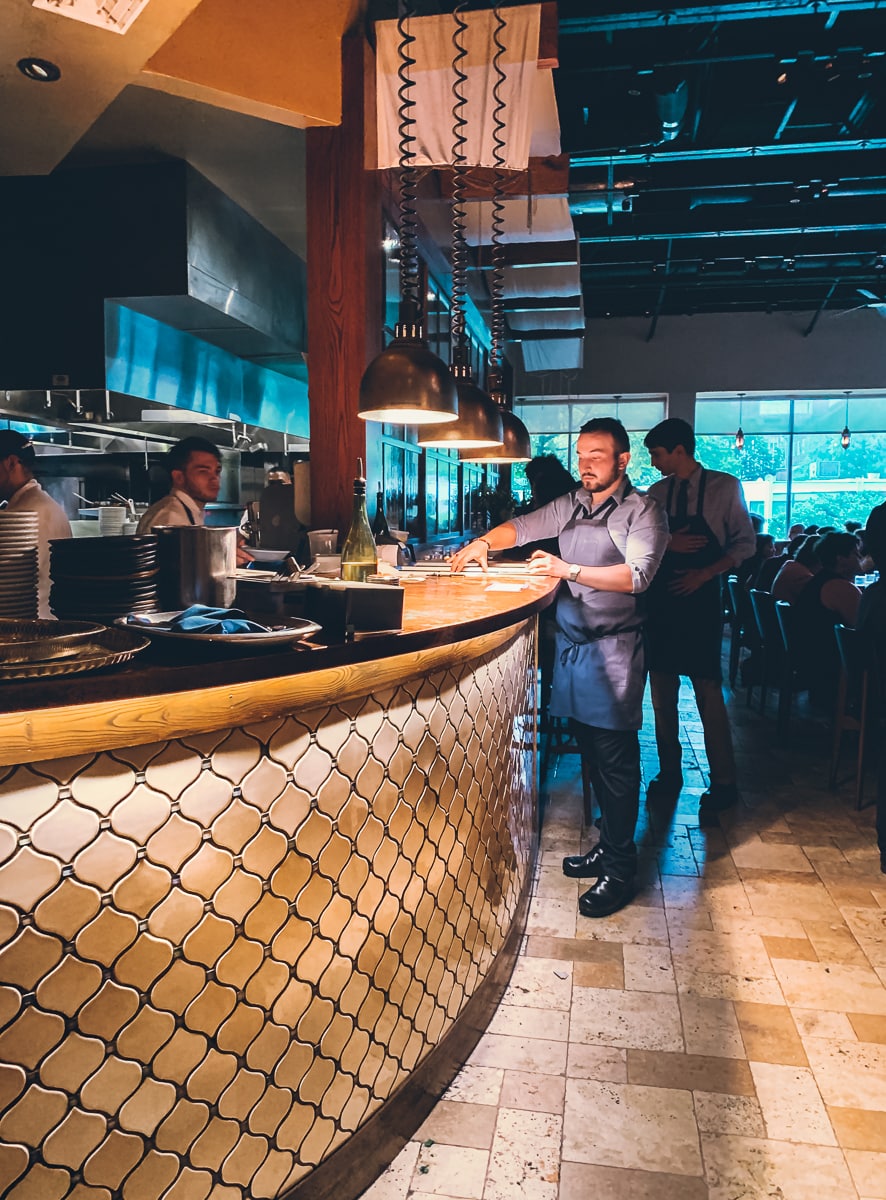 Below is a list of each item we tried, and my favorites dishes are marked with a *:
STARTERS
Salatim – six daily vegetable salads
Hummus – served with laffa baked in our wood-burning oven.
Daily Topping – tehina hummus with chef's selection of topping (our topping was smoked chicken)
Turkish* – hummus blended with butter and garlic, served warm (it came in a hot skillet)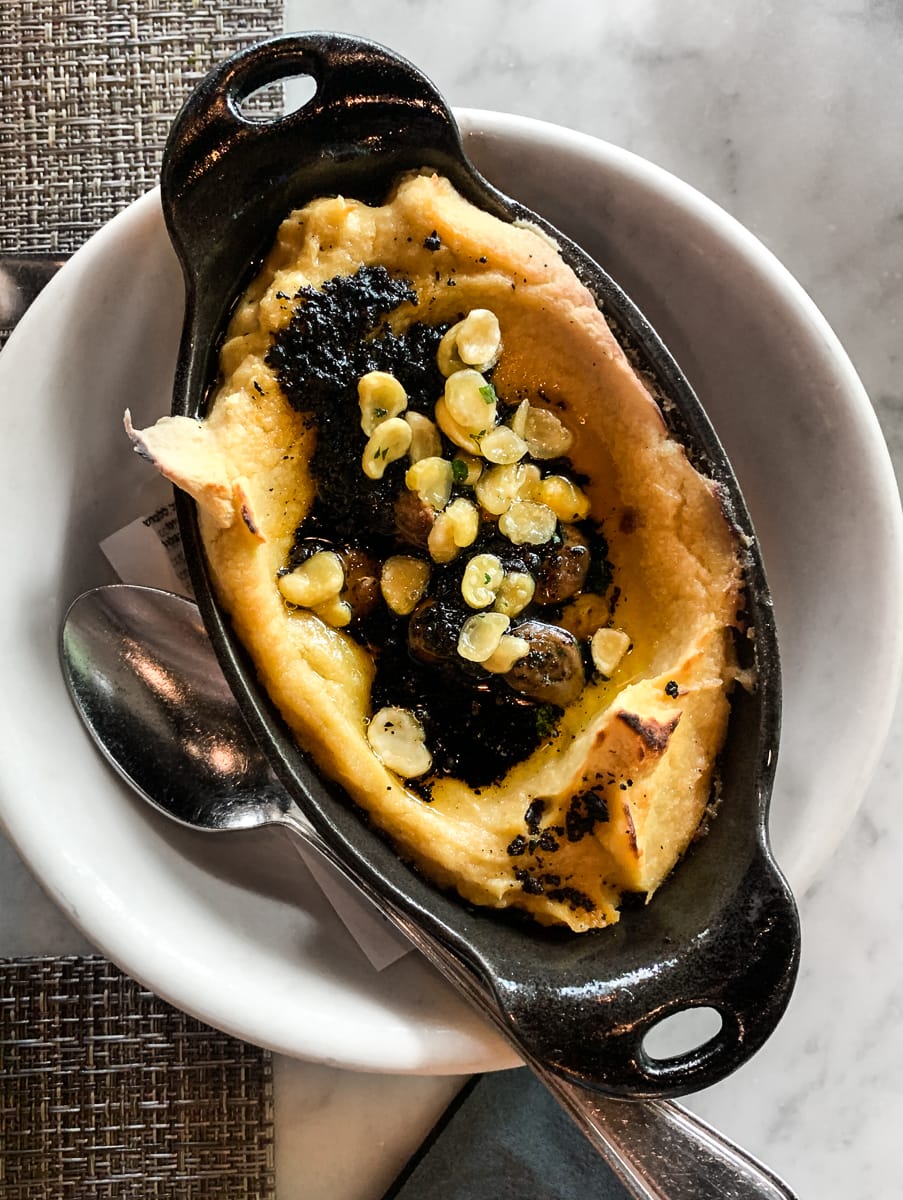 COURSE 1
Fried Cauliflower* – Labneh, mint, aleppo, lemon
Spring Bean Mashwe – Asparagus, ramp, preserved lemon
Grilled Duck Hearts – freekeh salad, onion blossom, fried cipollini
Haloumi Cheese* – strawberry, rhubarb, pistachio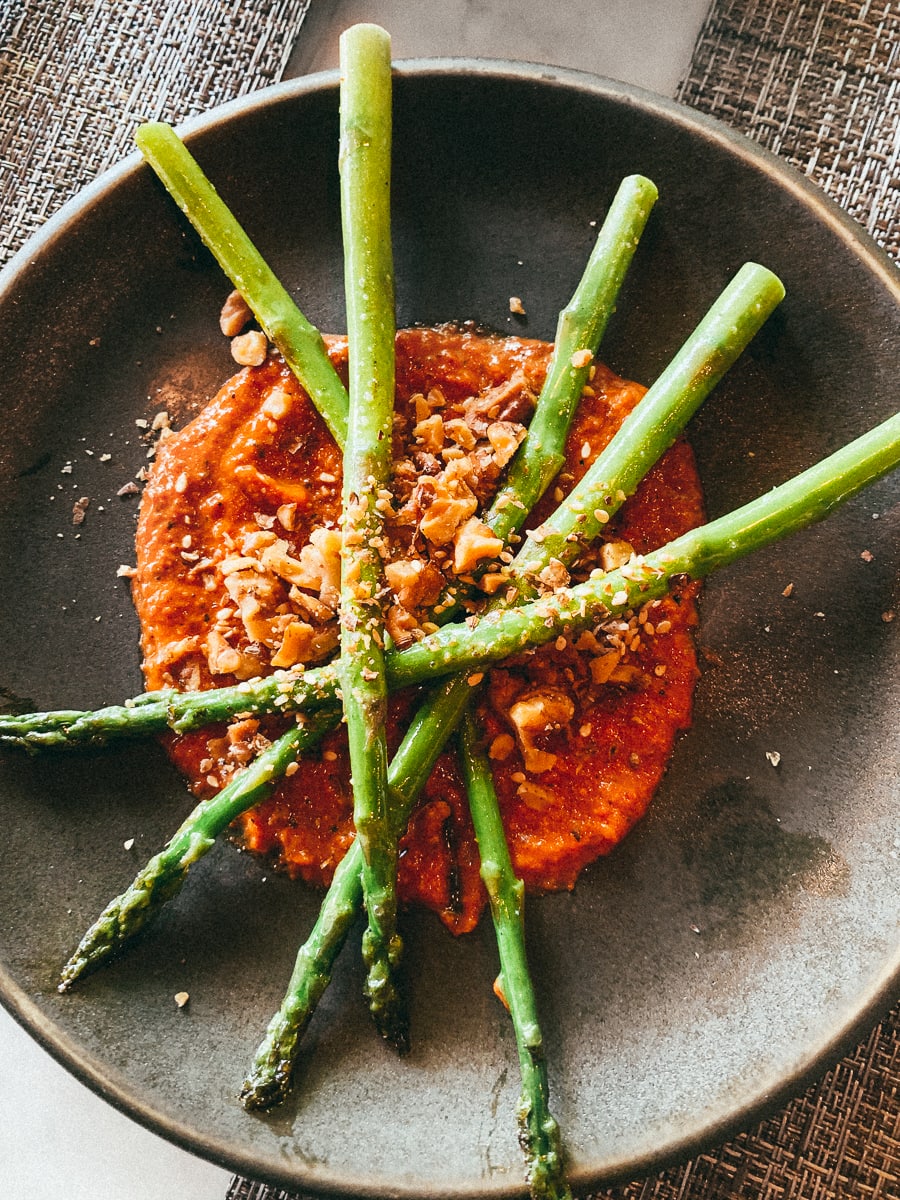 ENTREE
Lamb Shoulder* (this is the signature dish at Zahav and it consistently sells out. If you want to taste it, I recommend opting for an early reservation time)
Rice Pilaf
Crimini Mushrooms – pistachio muhammara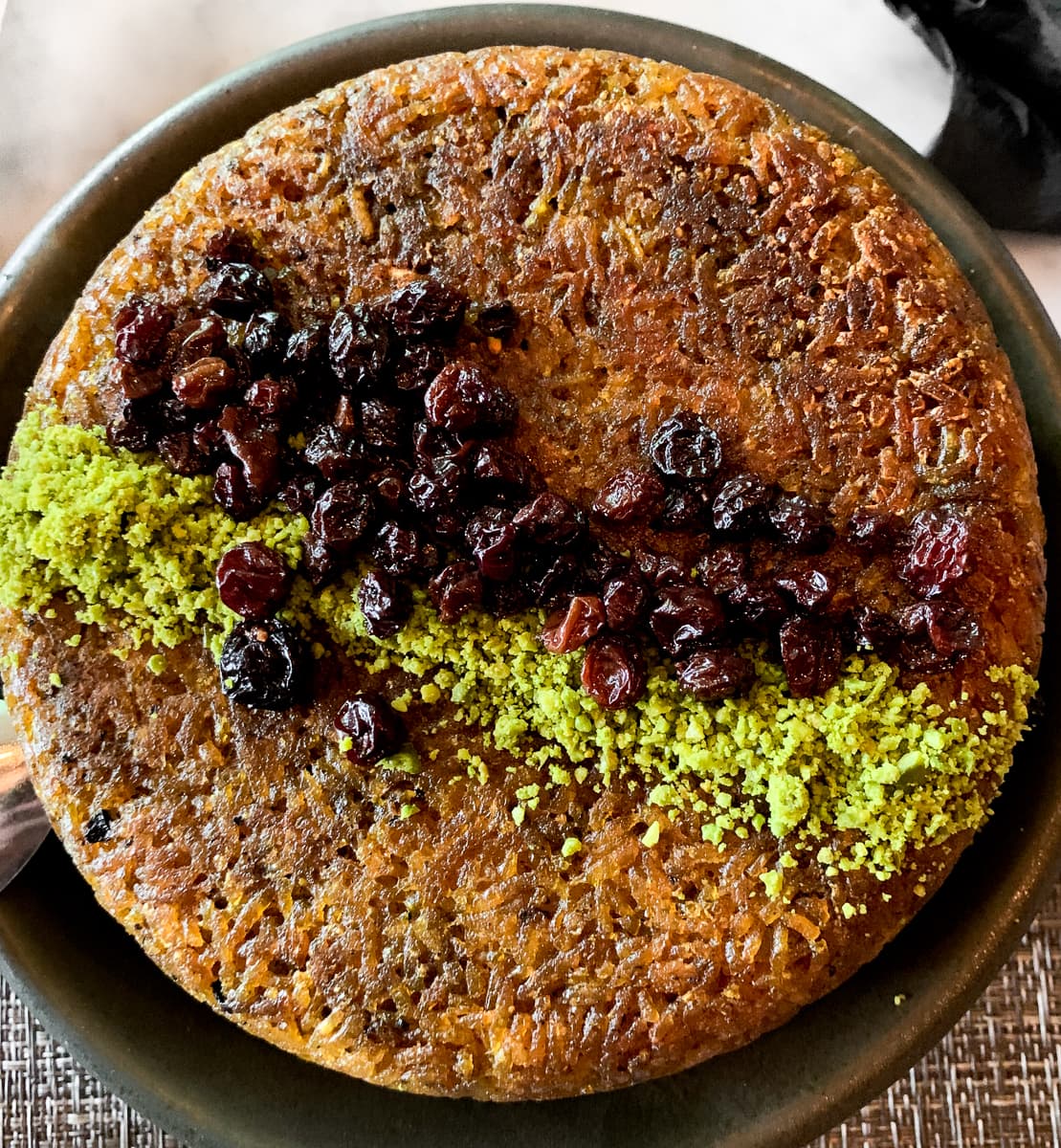 DESSERT
Chocolate konafi – mint ice cream, candied lemon peel
Rhubarb & almond sorbets – rice pudding, coconut
Olive oil cake* – passionfruit curd, whipped labneh
Malabi custard* – blood orange, fennel, pistachio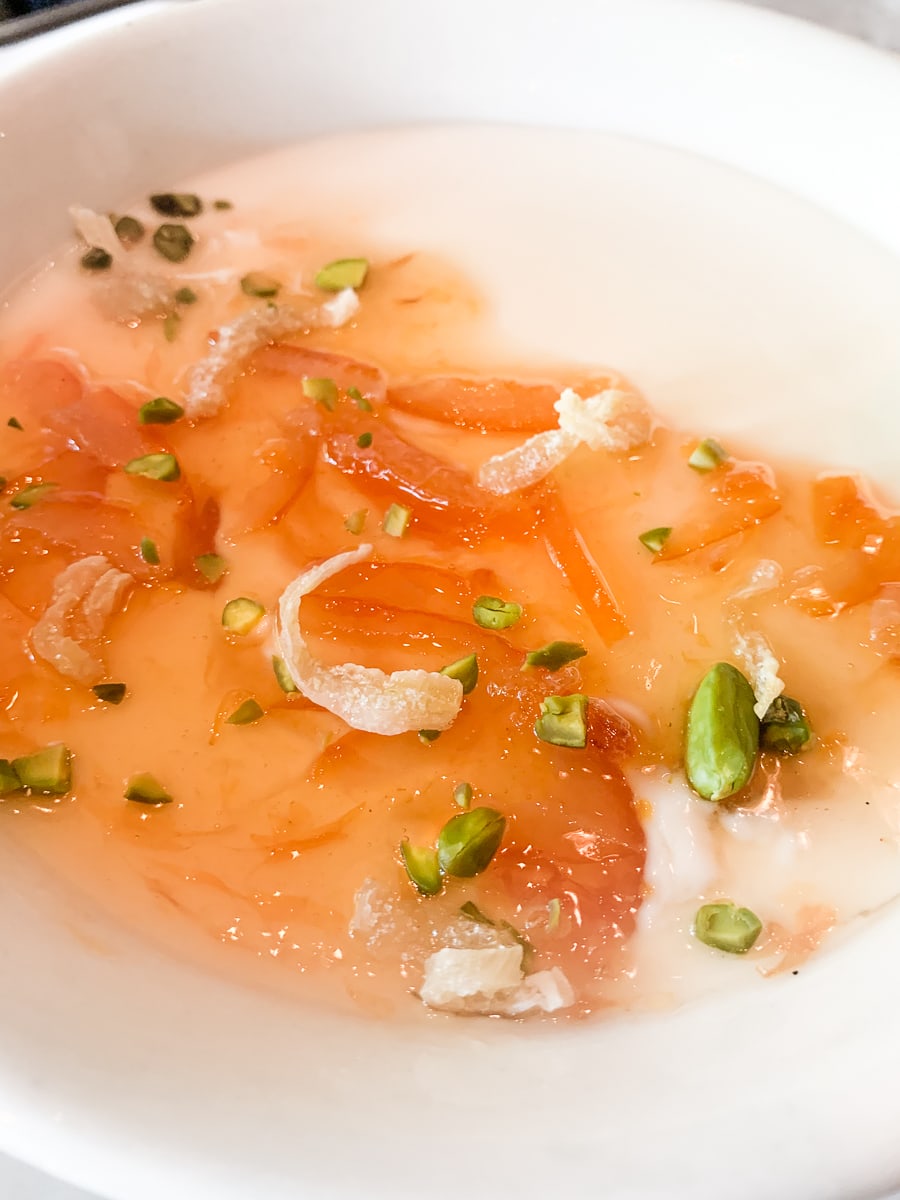 DRINKS
Lemonanna – Jim Beam, muddled mint, fresh lemon, verbena (they make their own lemonade, which our server let us taste … and it was incredible)
Fresh Mint Tea – Black tea, fresh mint, sugar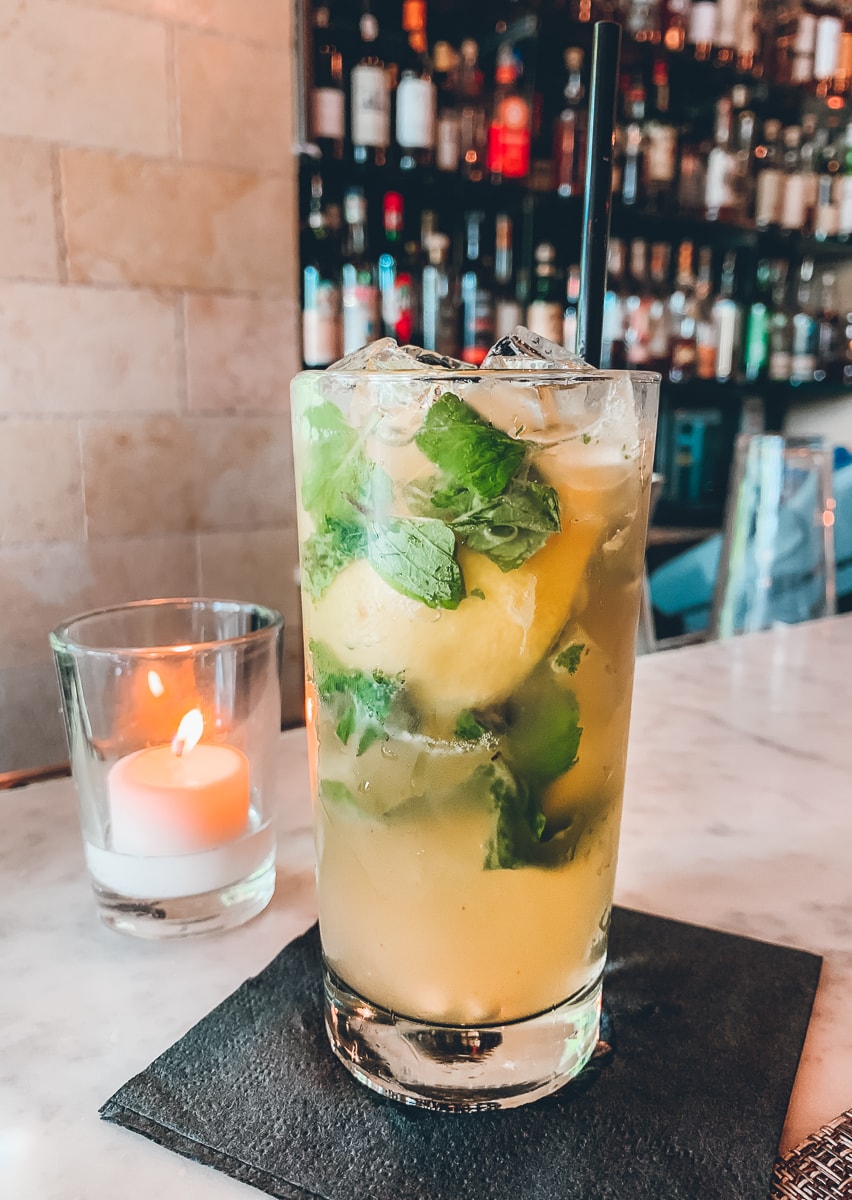 Each plate was carefully curated and brilliantly prepared. Almost every item came with an accompanying sauce, each of which I would've voluntarily bathed in.
As an added bonus the drinks were on happy hour, making them only $6 each (our badass server even comped our 2nd round!) and at the end of the night, our grand total came out to around $80 per person. I almost feel as if I had stolen from them..
I loved every single thing I tried and can honestly say it was one of the most incredible meals I've ever eaten (not a phrase I throw around lightly). Zahav Restaurant absolutely blew my mind and if you are in Philadelphia, I could not recommend it more highly.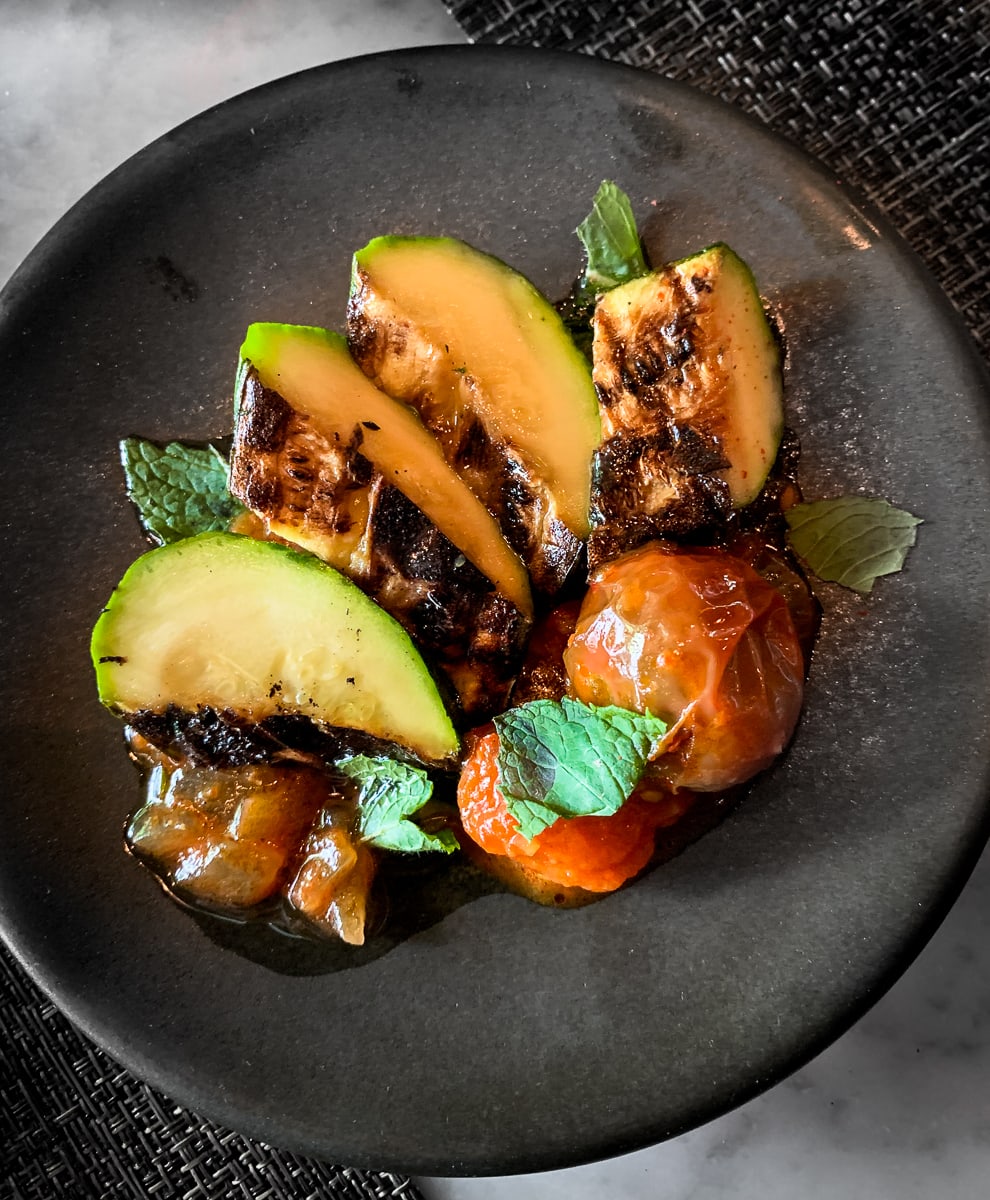 ZAHAV RESTAURANT VISITOR INFORMATION
HOURS
Sunday-Thursday: 5PM-10PM
Friday-Saturday: 5PM-11PM
HAPPY HOUR (at the bar only)
Monday – Friday: 5:00pm – 6:00pm
ADDRESS 237 St James Pl, Philadelphia, PA 19106
PHONE NUMBER (215) 625-8800
DRESS CODE Smart Casual
ZAHAV RESTAURANT WEBSITE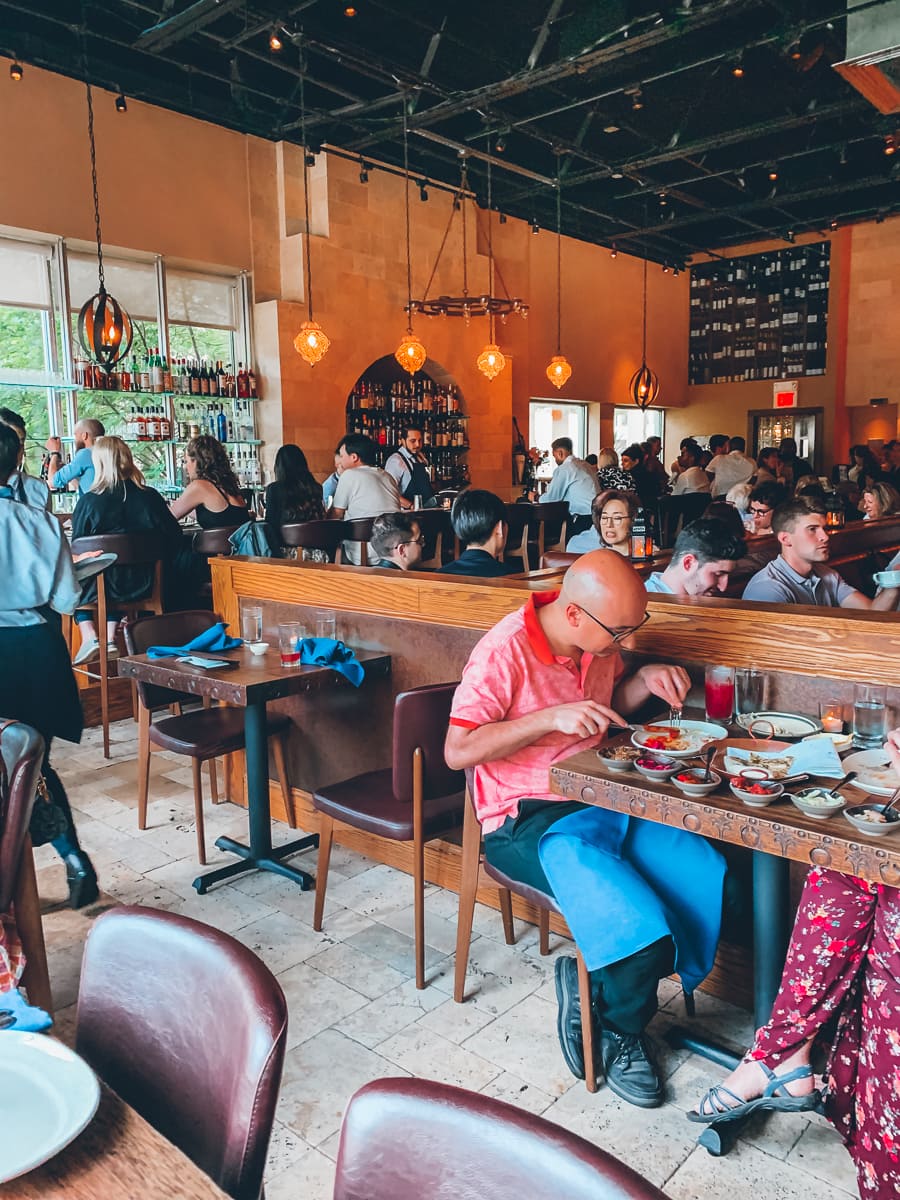 HAVE YOU BEEN TO ZAHAV RESTAURANT? LEAVE A COMMENT BELOW!
---
PIN IT: ZAHAV RESTAURANT // THIS IS THE BEST RESTAURANT IN PHILADELPHIA (AND THE US!)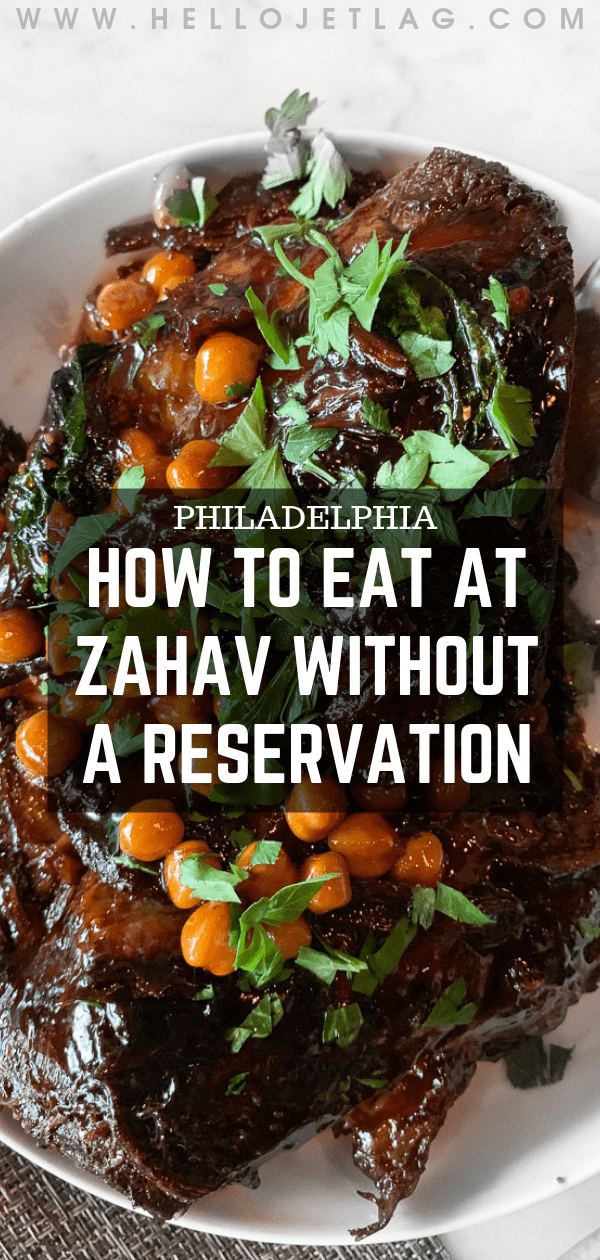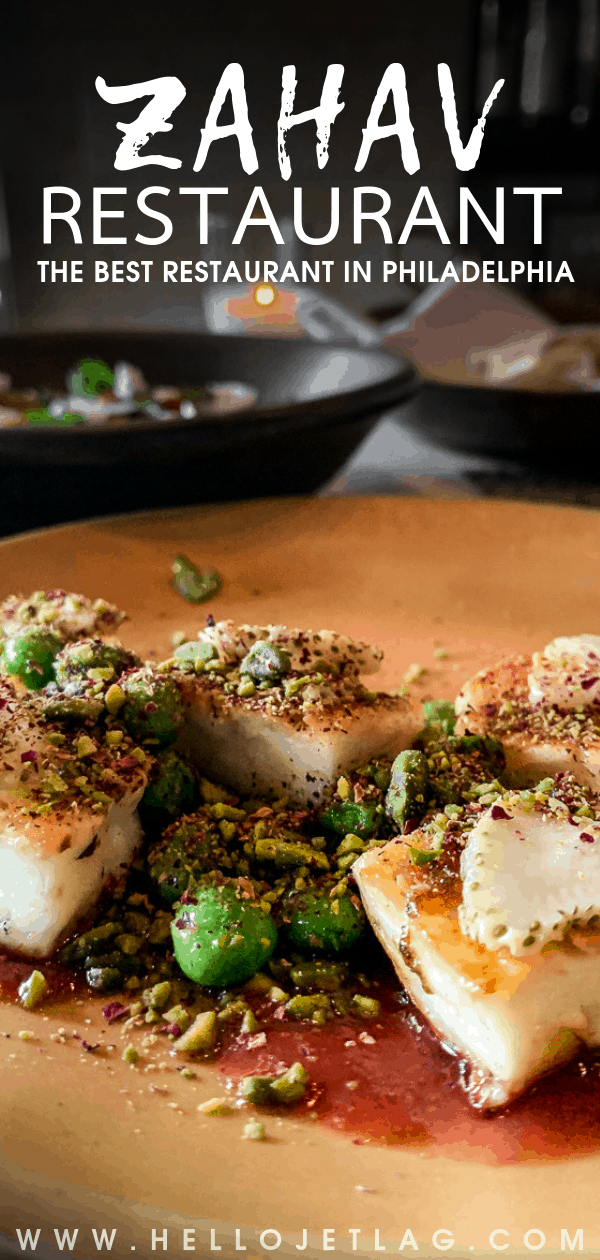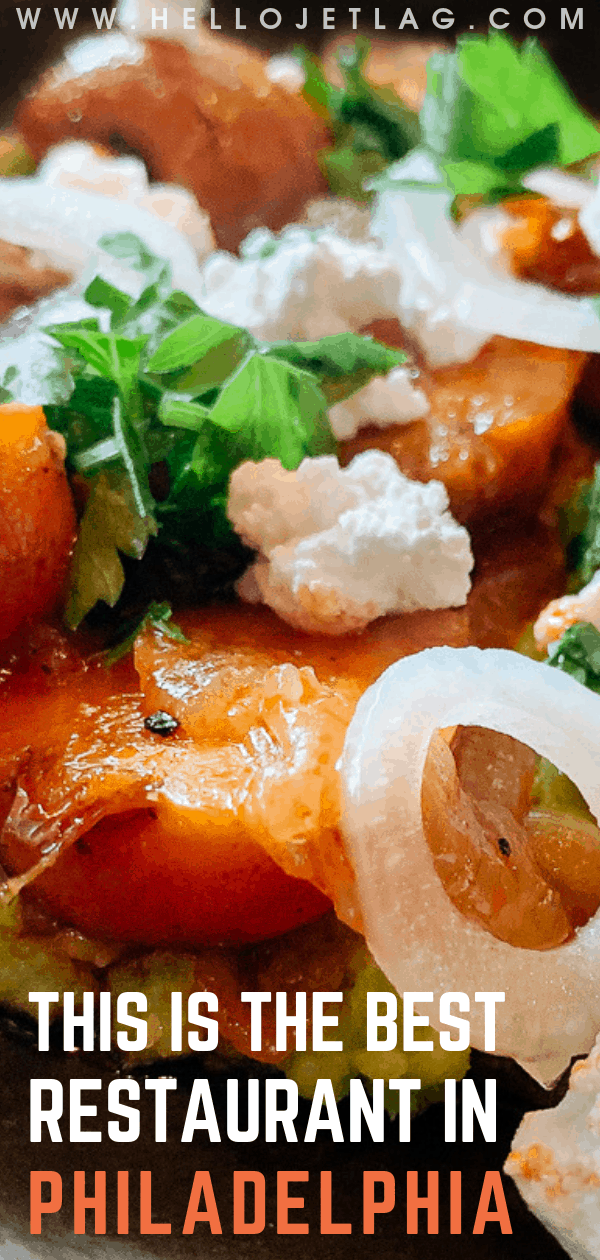 DISCLAIMER: This post is not sponsored. Links may be affiliate which means we receive a small commission if you purchase something from them.