Even though Paris and Scotland are our scheduled destinations on this trip, I found a sneaky way to sqeeze one more country onto the itinerary. The flight from Paris to Edinburgh is only about 2 hours but for some reason most of the journeys come with extremely long layovers. Layovers are annoying .. except when they give you 15 hours to explore Amsterdam!
We arrived in the Netherlands at 10am. There was no customs line and I didn't get my passport stamped which I'm still pissed about.
I didn't expect to like Amsterdam as much as I did; It's such an interesting city!! Famous for it's art, history and of course the legalization of weed and prostitution, the tourists here make for an interesting blend of people.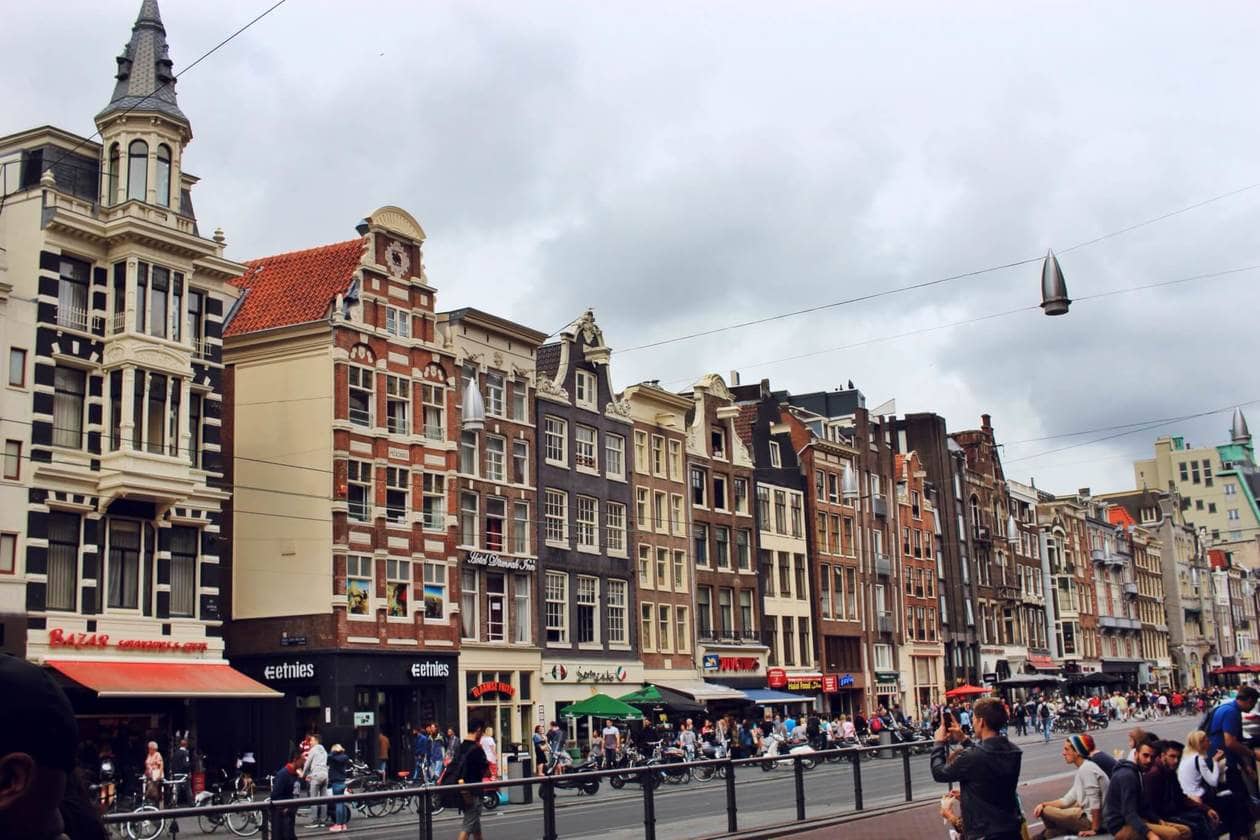 Brouwerij 't IJ
With only 1 day to explore, we were busy. Nick loves Belgium beer so we took the tram outside of the city center to a famous Belgium brewery called Brouwerij 't IJ. It was located directly under the famous De Gooyer windmill, so we killed two birds with one stone on that. The vibes were good and so was the beer.
Anne Frank House
Like most everyone that visits Amsterdam, the Anne Frank House was at the top of my list of things to do. I had read a tip advising to visit later in the day in order to avoid the inevitable 3 hour line. When we arrived at about 7:30pm, the wait was only 45 min which wasn't bad at all. The tour was simple but haunting, and I had a lump in my throat the entire time. As you shuffle from room to room, the energy in the attic is heavy. We were standing with about 20 people but everyone was silent. It's hard to process that you are in the same exact spot where she and her family spent all those years in hiding.
The museum is not only home to her original diary, but tons of other memorabilia from the time. We saw the newspaper article where her father Otto had placed an ad, looking for his children after the war. They displayed original Auchwitz logs. On one wall in the attic, there were pencil marks where Anne's mother kept track of how much the kids were growing.
It was an emotional visit. Anne Frank's diary brings a face to the victims of this time, and the museum did an excellent job paying tribute to not only these people in hiding but to everyone that suffered.
They ask that pictures not be taken and I wanted to respect that. I highly recommend a visit to see it in person.

   The Anne Frank House is the largest in this photo with the dark brick.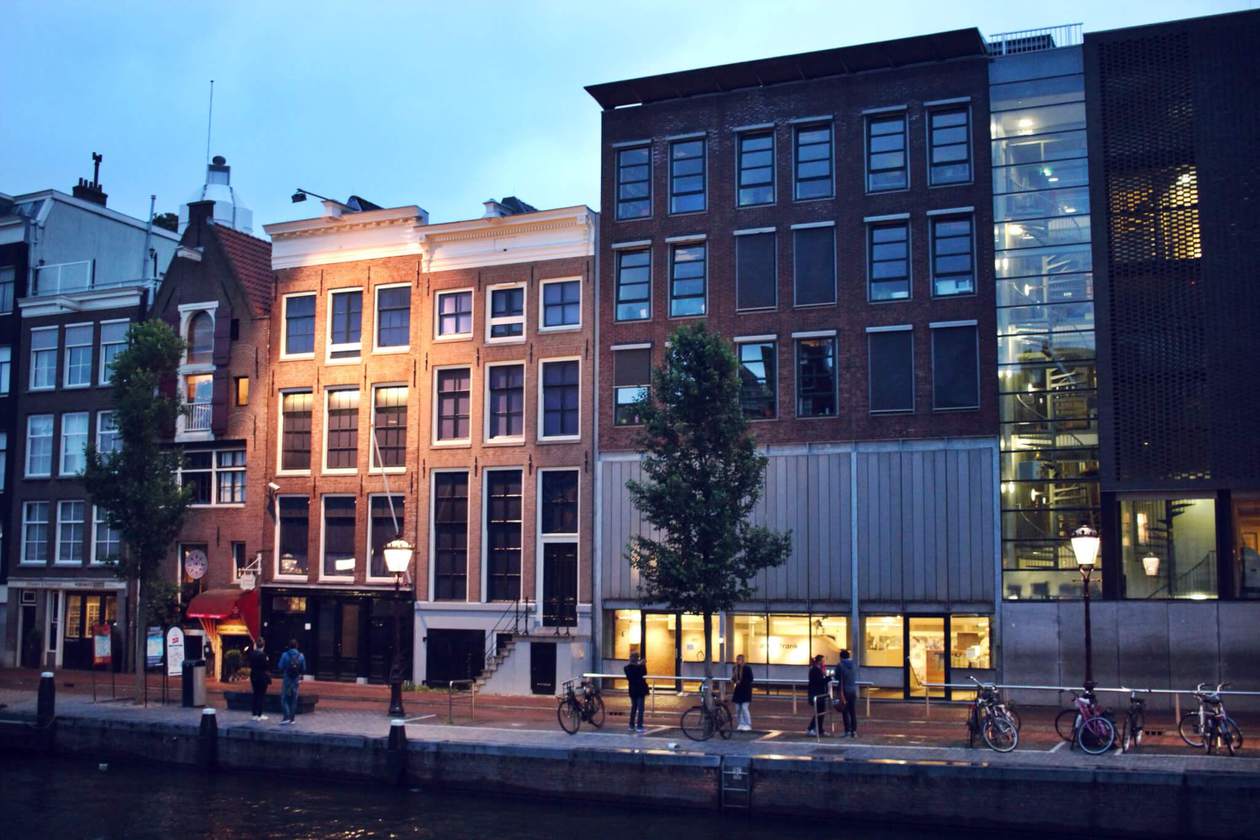 Red Light District 
Like the classy people we are, we followed up the Anne Frank House with a stroll down the Red Light District. In an entirely different way, this too was fascinating. We sat on the canal bank for a while and watched men window shop. We took bets on how long it would be before the curtains would open up again.
Since it's Summer, Amsterdam is busy and lodging is expensive. The best place I could find was a Christian hostel in the Red Light district. When we checked into our room for the night, they told us about Jesus and we went to sleep feeling a little weird about some of the decisions we had made that day.