Big Bear Oktoberfest occurs in the fall during 8 consecutive weekends each year. Voted one of the top Oktoberfest's in country, people come from all over to party in the mountains of Big Bear Lake. Keep reading for ways to turn your Oktoberfest celebration into a weekend getaway; check out photos and discover where to eat and what to do in Big Bear during the fall.

What to do in Big Bear During Oktoberfest // A Suggested Weekend Itinerary
SATURDAY
Getting There
Big Bear Oktoberfest's doors open at noon on Saturday which gives you a good amount of time in the morning to get up the mountain and check into your cabin or hotel.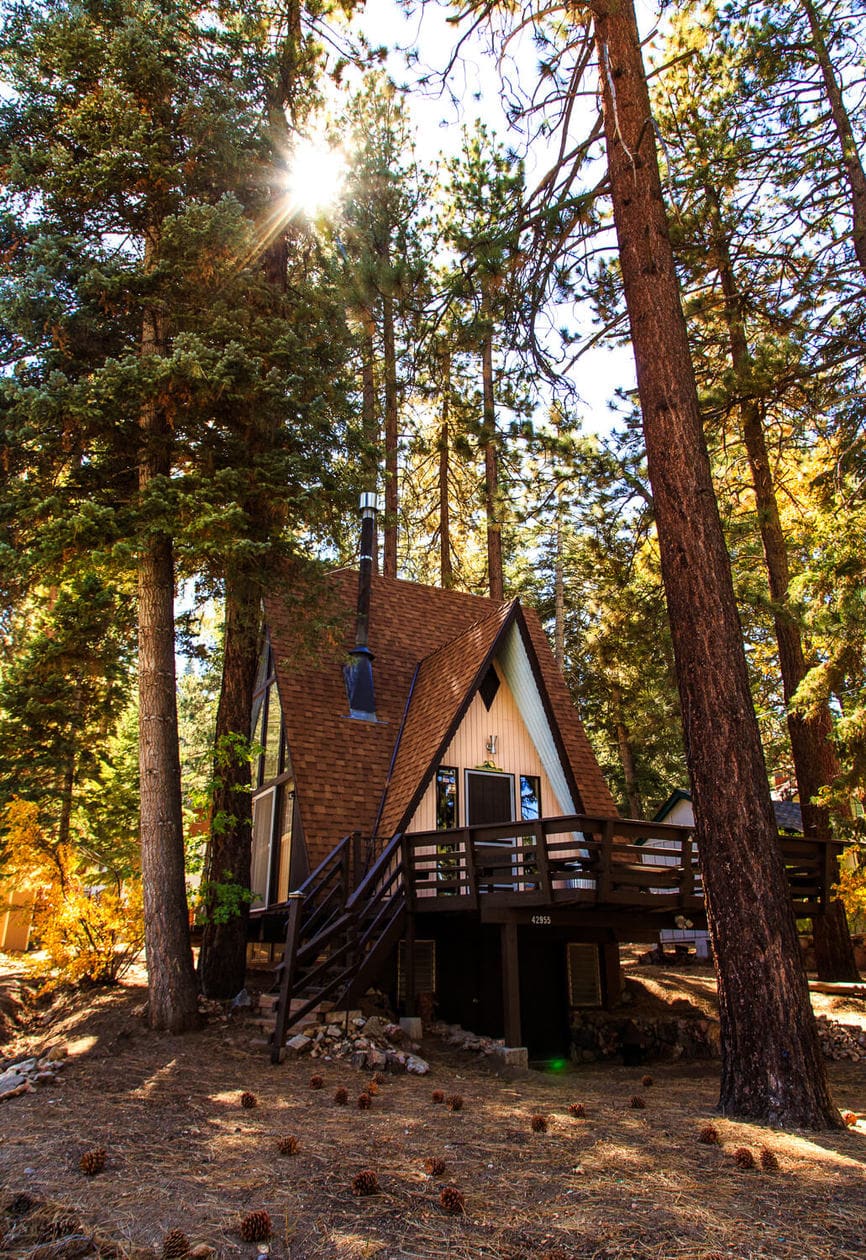 Renting a cabin is the most locationally appropriate style of lodging in Big Bear. Check out Airbnb, or VRBO to see what's available. This year, I found VRBO to be cheaper than Airbnb and we booked a cabin with Cool Cabins through the site. The thing I liked about Cool Cabins was that you can check in anytime and if your cabin isn't ready, they'll text you the key lockbox code when it is. There is no re-entry into Big Bear Oktoberfest so it was nice to not have to hassle with coming back or waiting around for the key.
Unfortunately for us, Cool Cabins forgot to text us the code.. so 6 hours and 3 liters of beer into Oktoberfest we had to problem solve. Which wasn't easy.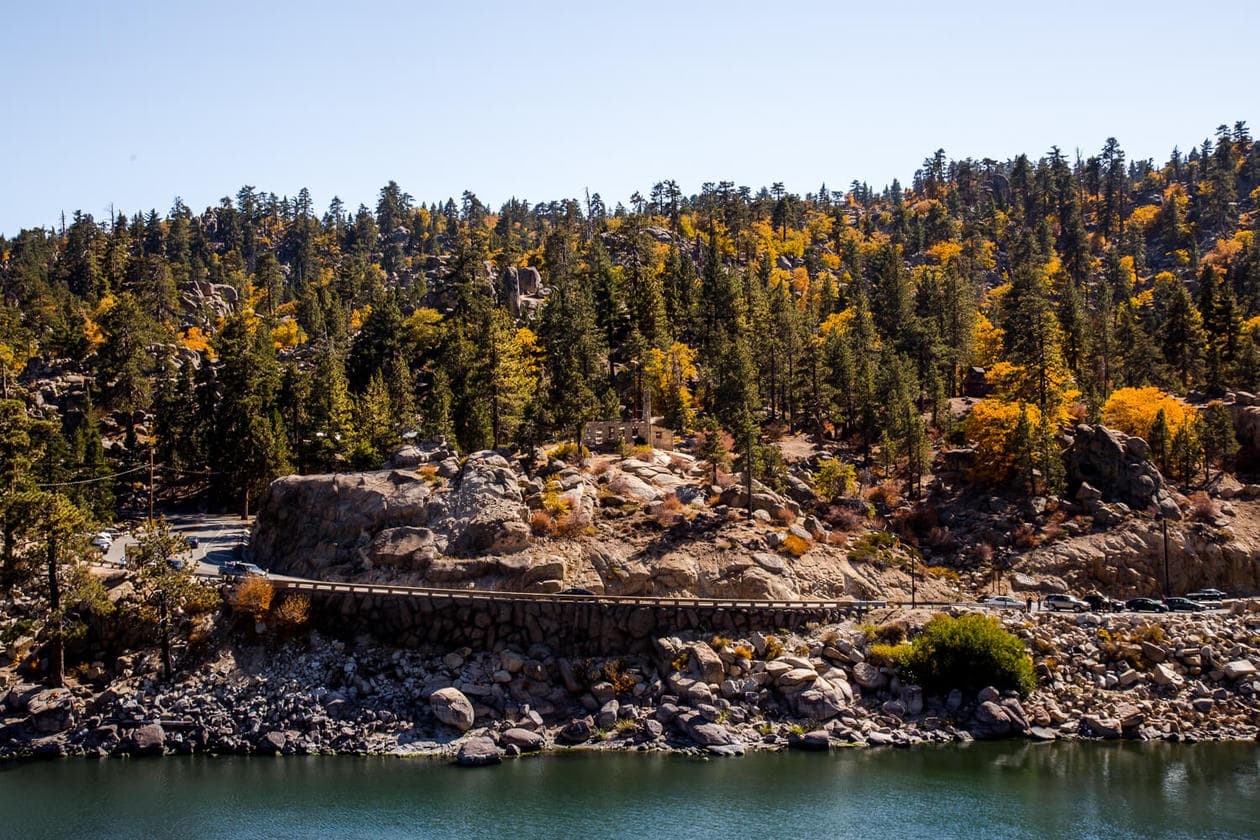 Shuttle Pick-Up and Drop-Off
Make sure to arrange for proper transportation to and from the convention center so you're not stuck later. Big Bear does have Uber but there are only a few cars on the road, which results in surge pricing during busy weekends. Big Bear Oktoberfest has generously arranged for shuttle service to and from the festival. The pick-up location to go to the Convention Center is in The Village Bartlett parking lot (behind the visitor center). Pick ups run from 2:00pm-6:00pm. The shuttle home will take you door to door, from the Convention Center to wherever you're staying within the Valley.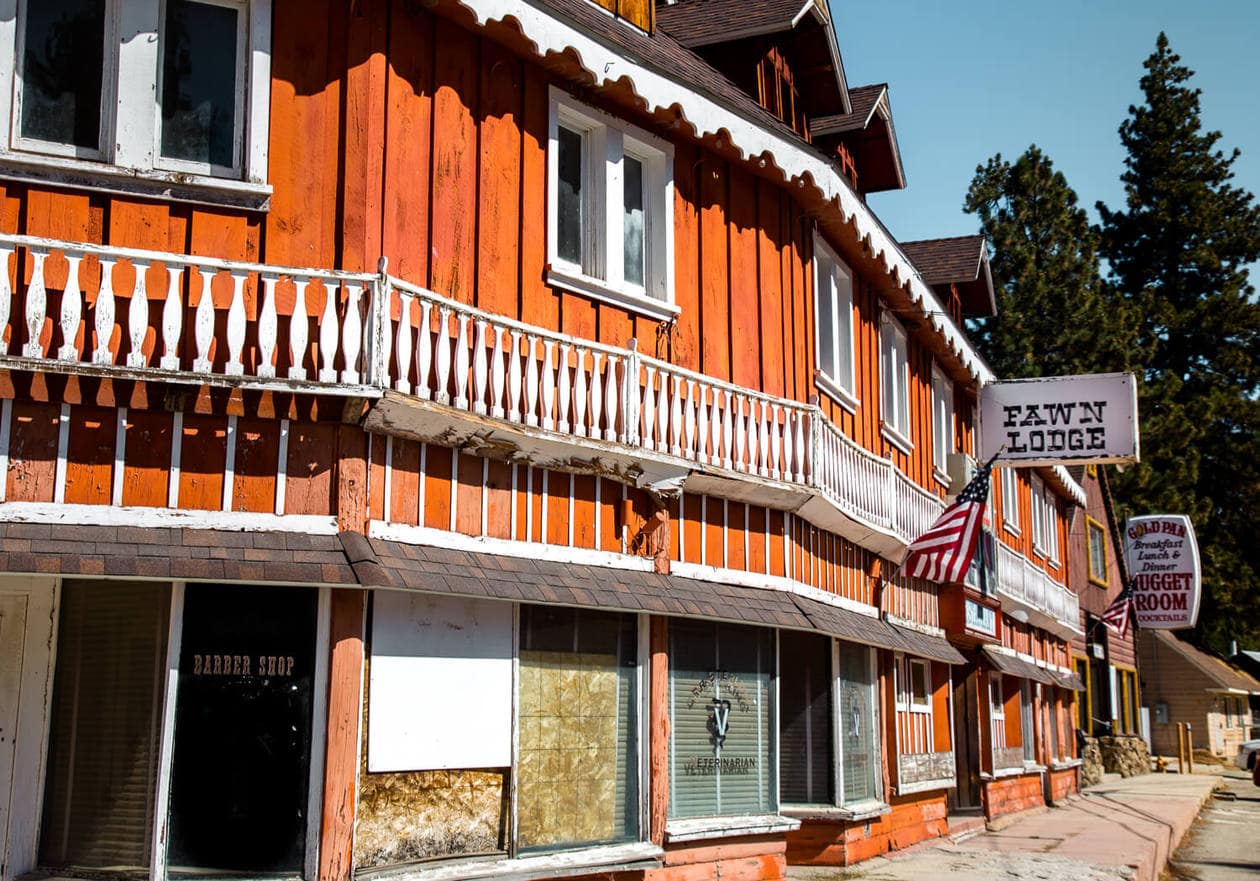 Oktoberfest
Most of Saturday will be spent at Oktoberfest. Check out my post here for a breakdown of the festival.
Dinner
We usually stay at Oktoberfest into the night but if you choose to leave early, check out Peppercorn Grill in The Village for dinner. They have a little bit of everything from pizza and salad, to steak and seafood. There are a few bars in The Village as well that you can check out after dinner for live music and drinks.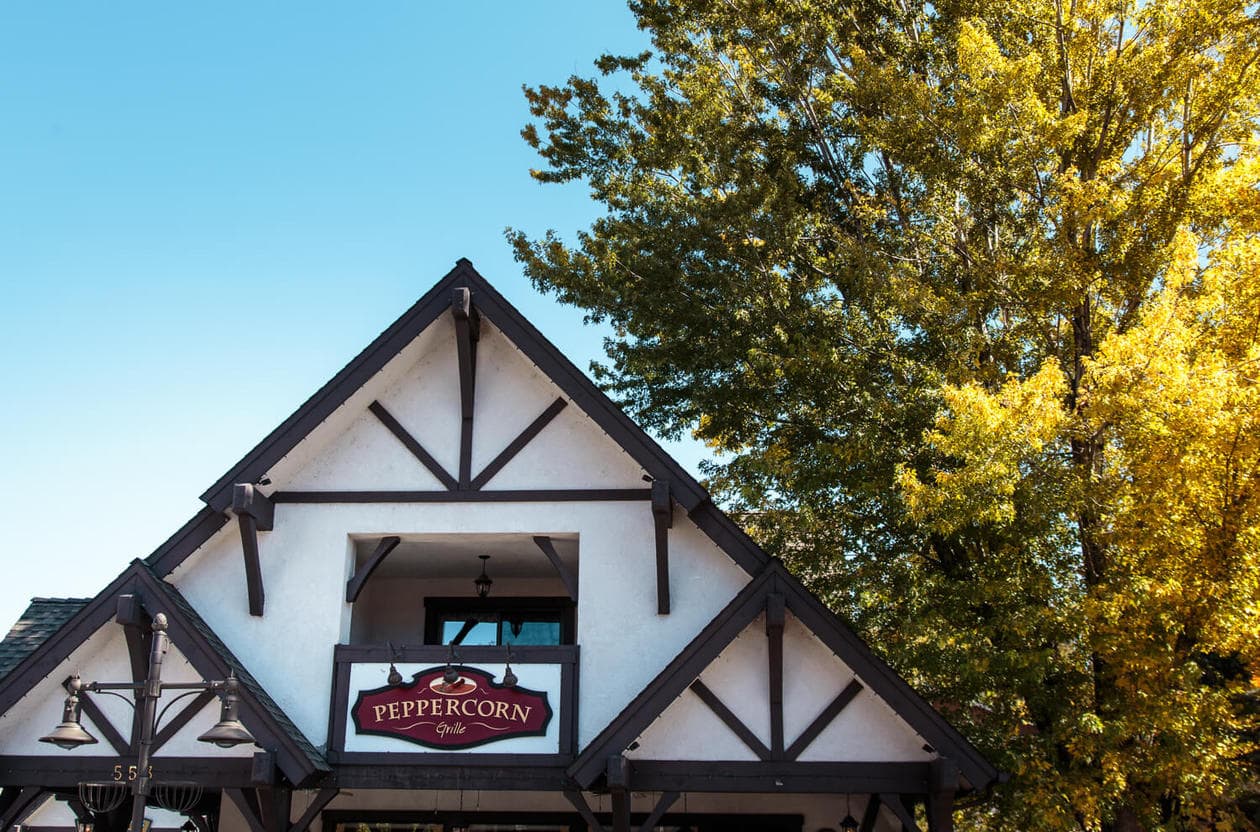 SUNDAY
Breakfast
Spend Sunday morning recovering with pancakes bigger than your head at the popular breakfast restaurant, Grizzly Manor Cafe. If possible, go early to avoid the inevitable long wait times.
Walk Around The Village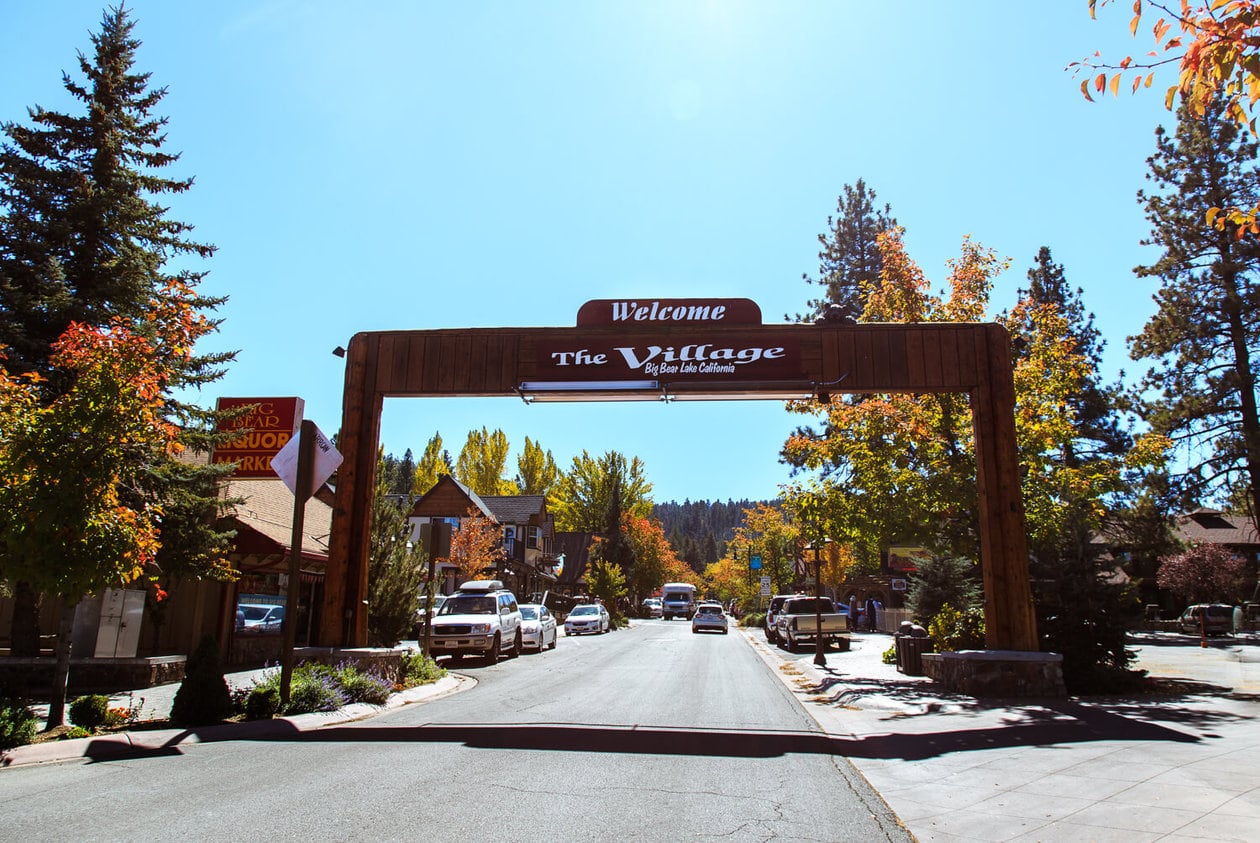 From Grizzly Manor Cafe head over to Big Bear's main shopping and entertainment district, The Village. The tree lined streets and local businesses make The Village a super cute area to walk around. There's tons of shops, restaurants, a movie theater and even an arcade.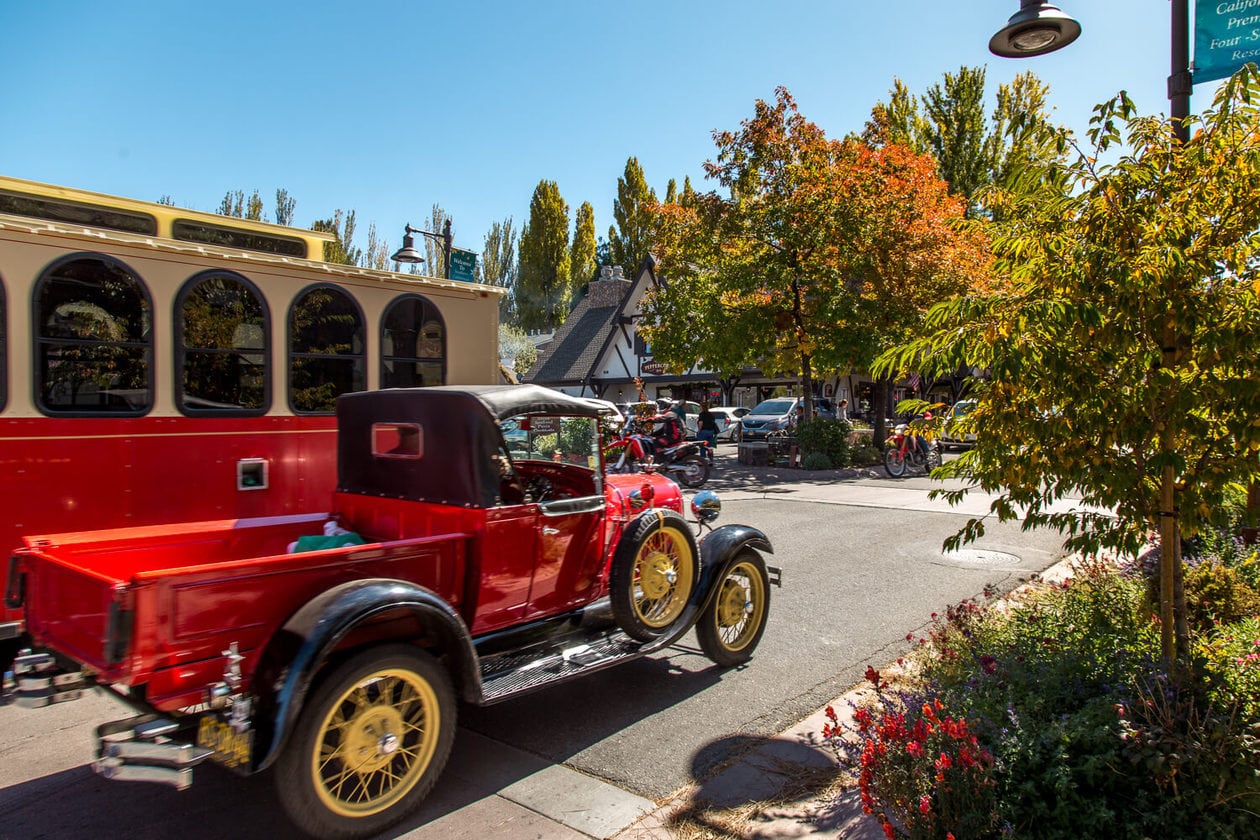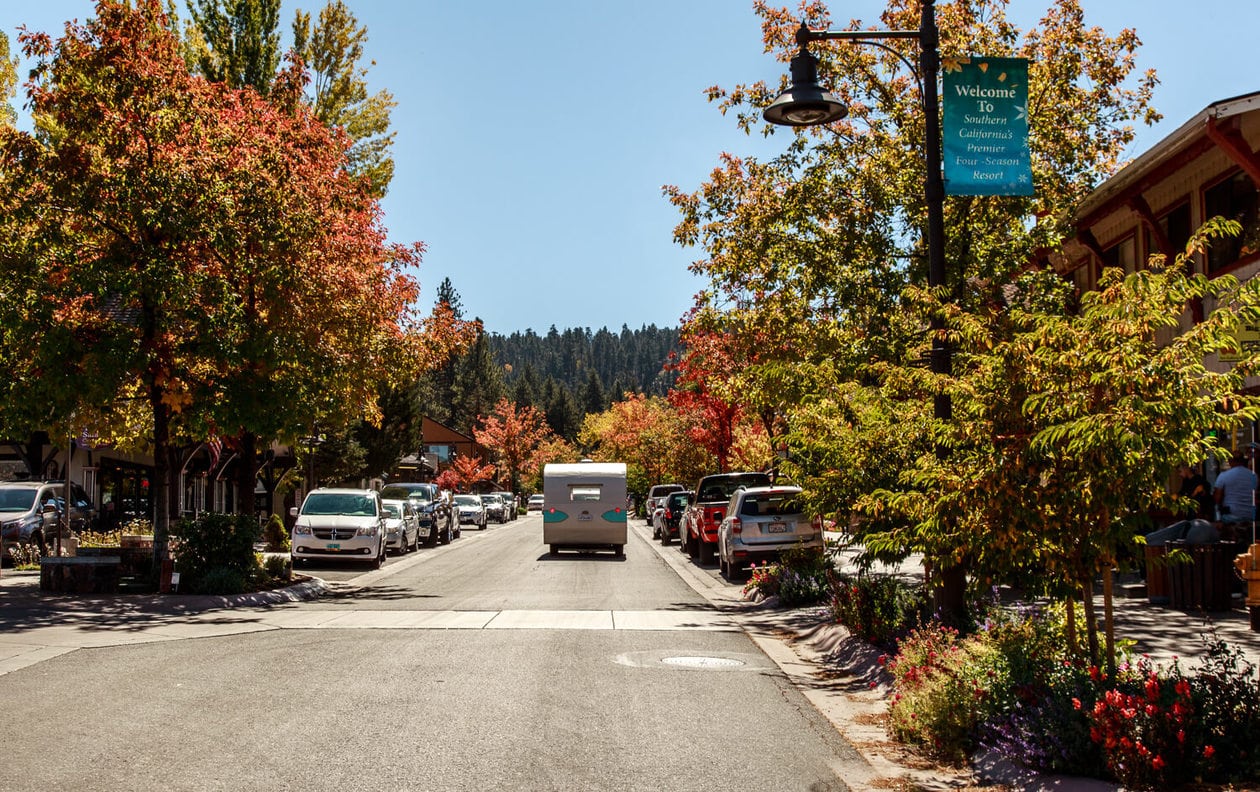 Alpine Slide
When deciding on what to do in Big Bear for the weekend, don't leave out the Alpine Slide at Magic Mountain. It's located less than a mile down the road from the Village, and it's 4 straight minutes of fun. Take the chair lift up the mountain and reenact some scenes from Cool Runnings as you wind your way down the cement tracks.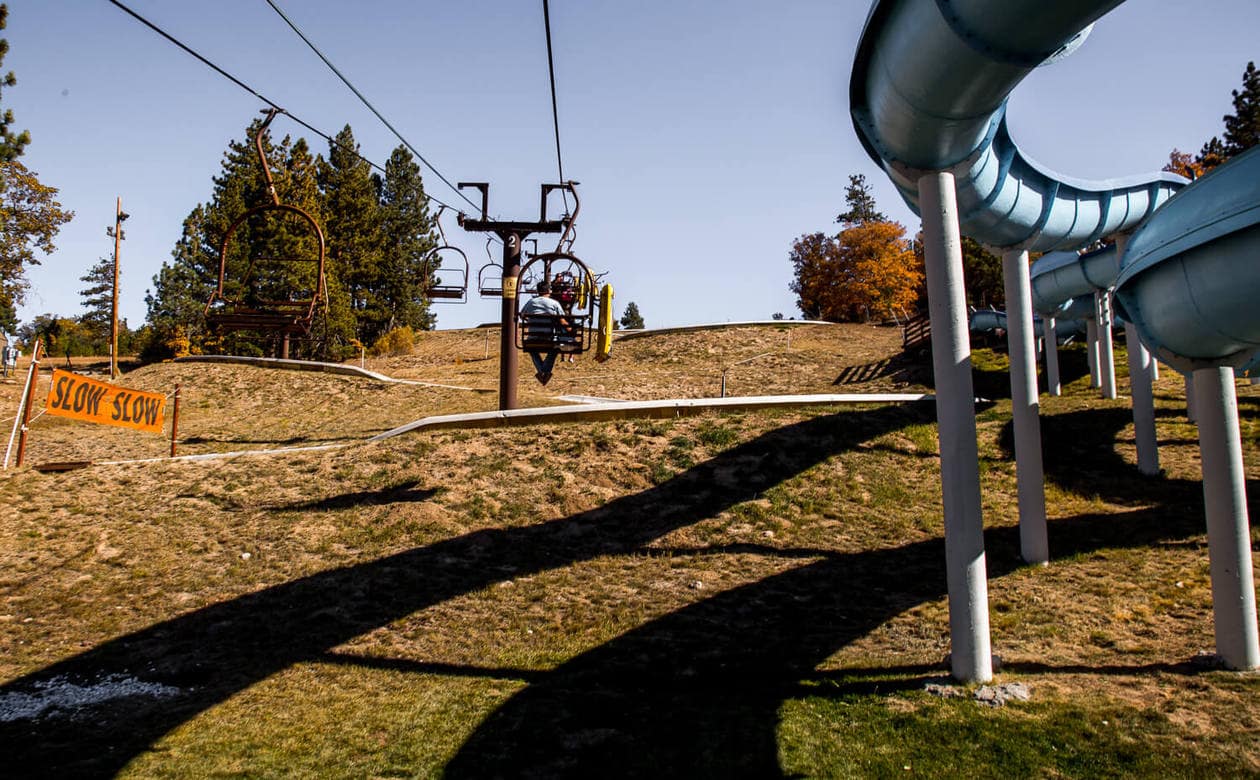 The sleds are controlled by a brake in the middle, so you can go as fast or slow as you want. The track is a quarter mile (402 meters) long and it'll make you feel like a kid again. 1 ride is $6 or you can buy 5 rides for $25.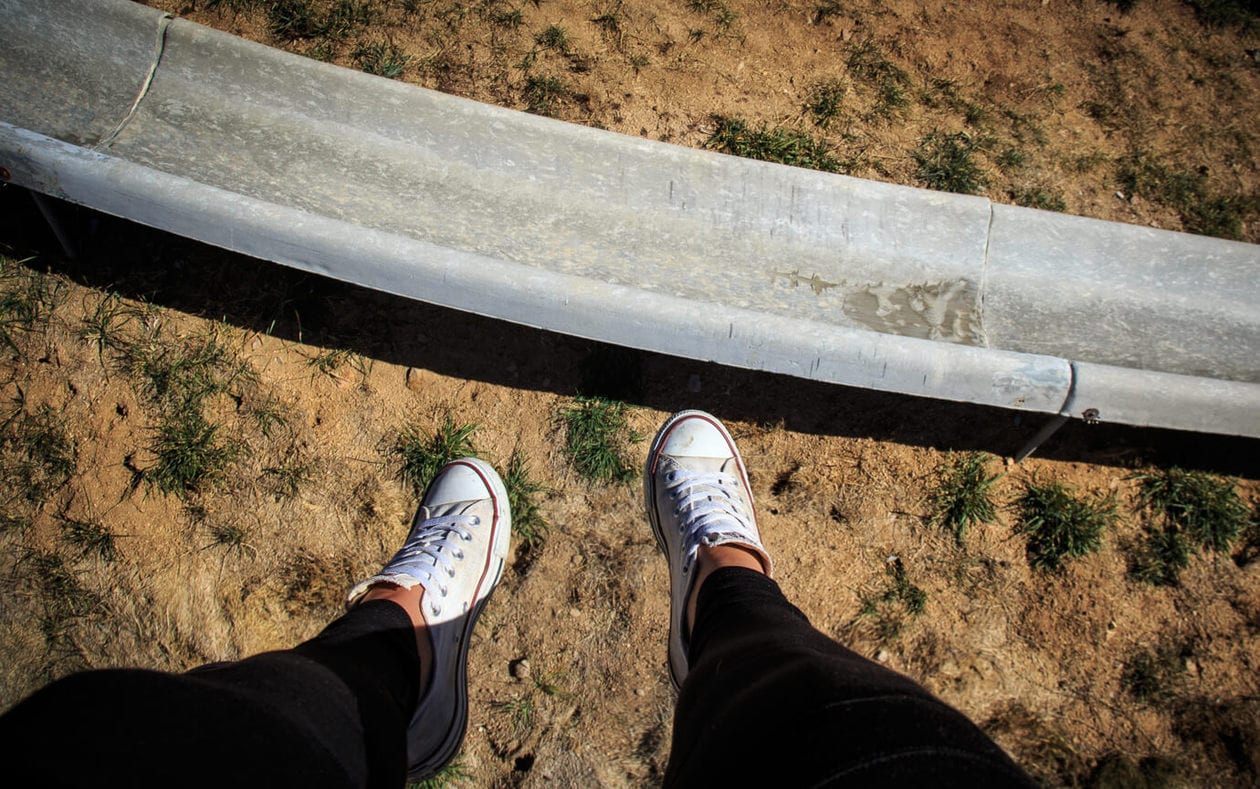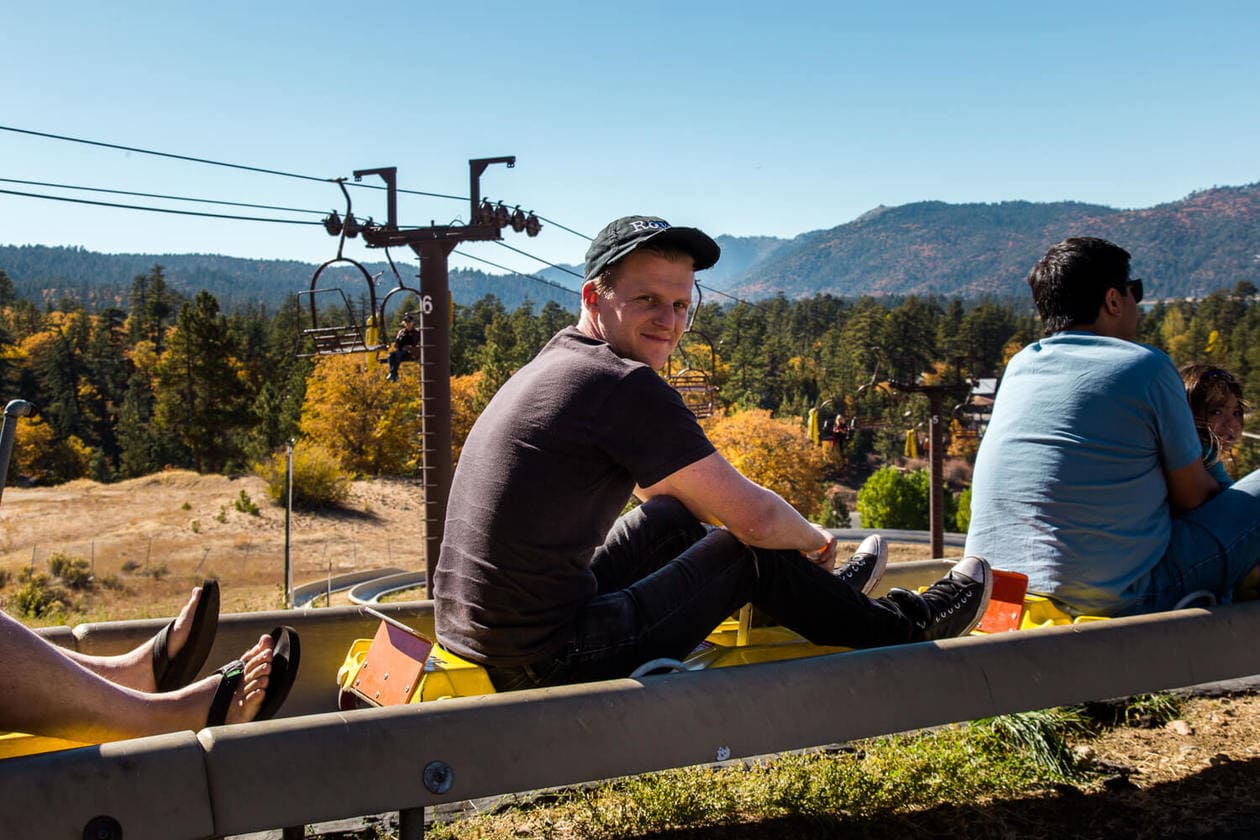 For more information about the Alpine Slide click here 
Drive Around the Lake
This year, Nick and I took a drive around Big Bear Lake for the first time and it was so beautiful! When most people think about what to do in Big Bear, their minds go straight to snow. However, water activities are just as popular during the Summer/Fall season. Depending on how cold it is, you can rent a boat, kayak or paddle board. Alternatively there are some walking trails, and sandy beach areas to check out as you make your way around the lake.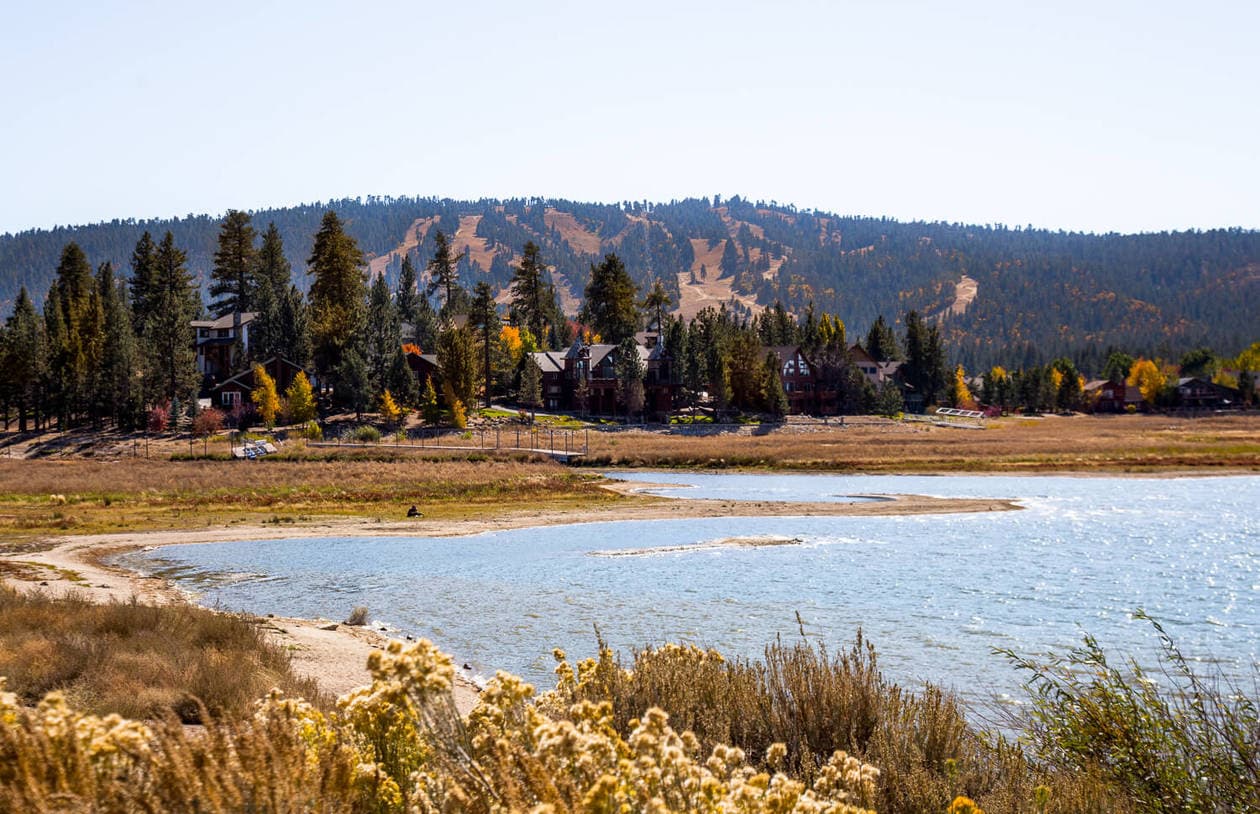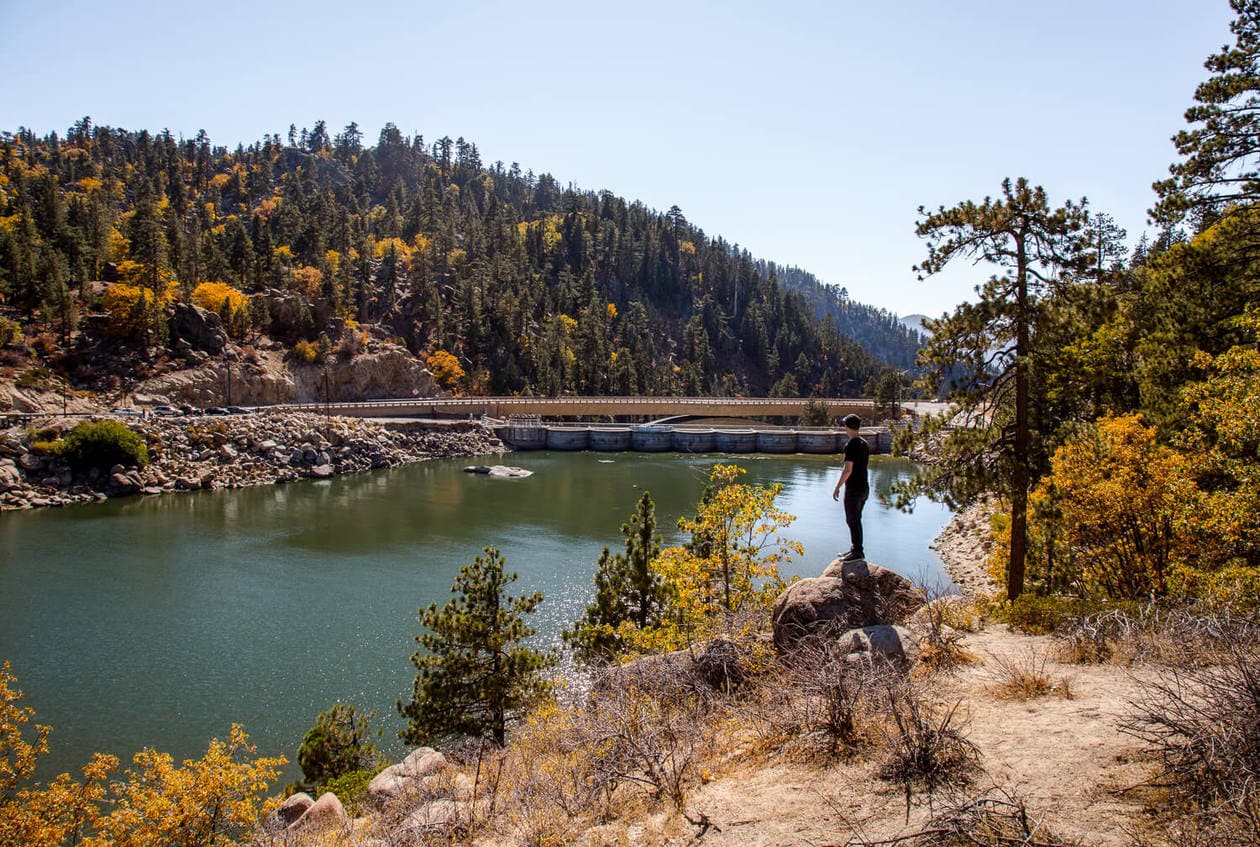 After making a full circle around Big Bear Lake (in the counter-clockwise direction), it will conveniently put you on the 18 highway which will take you back down the mountain.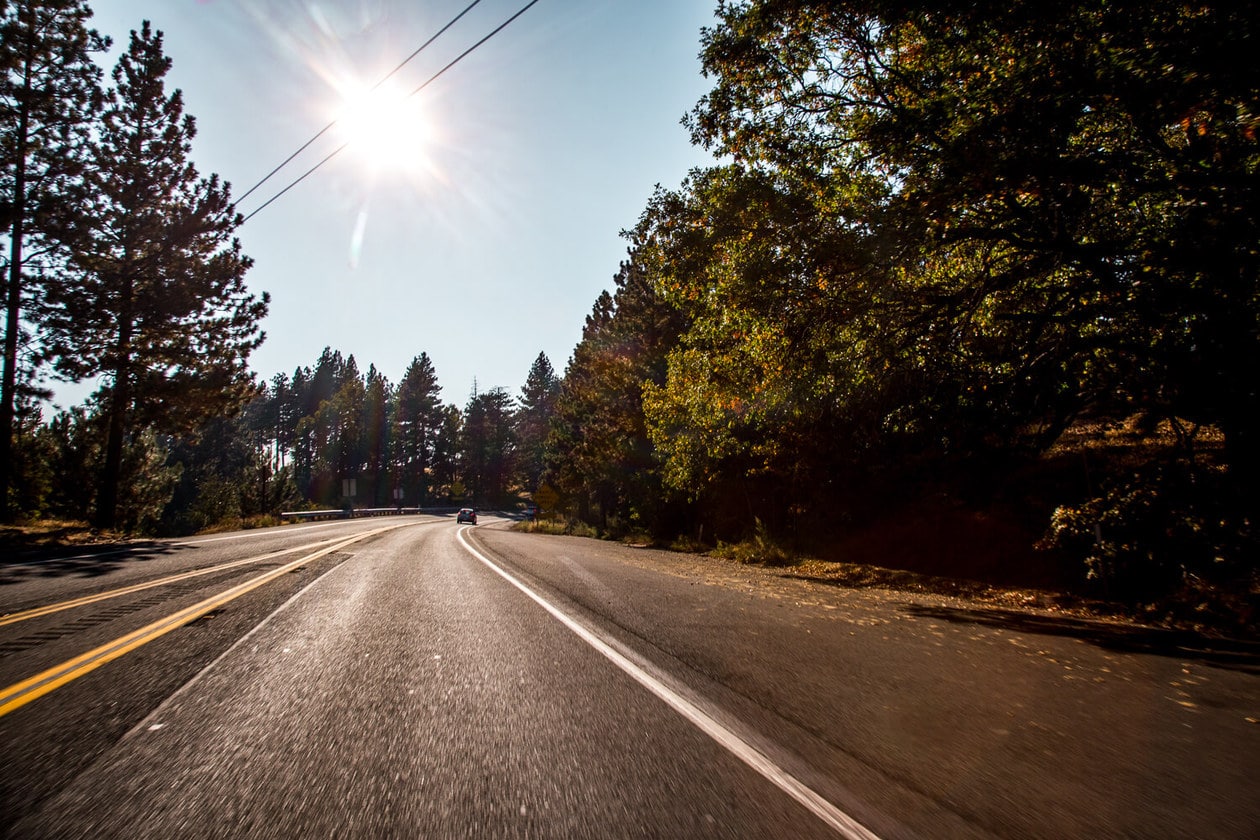 ---
PIN IT