If there's one thing I've learned from spending time in Sweden, it's that this country is very proud of ABBA. Today Nick and I took the ferry to Djurgården where the ABBA Museum happens to be and we spent a considerable amount of time inside.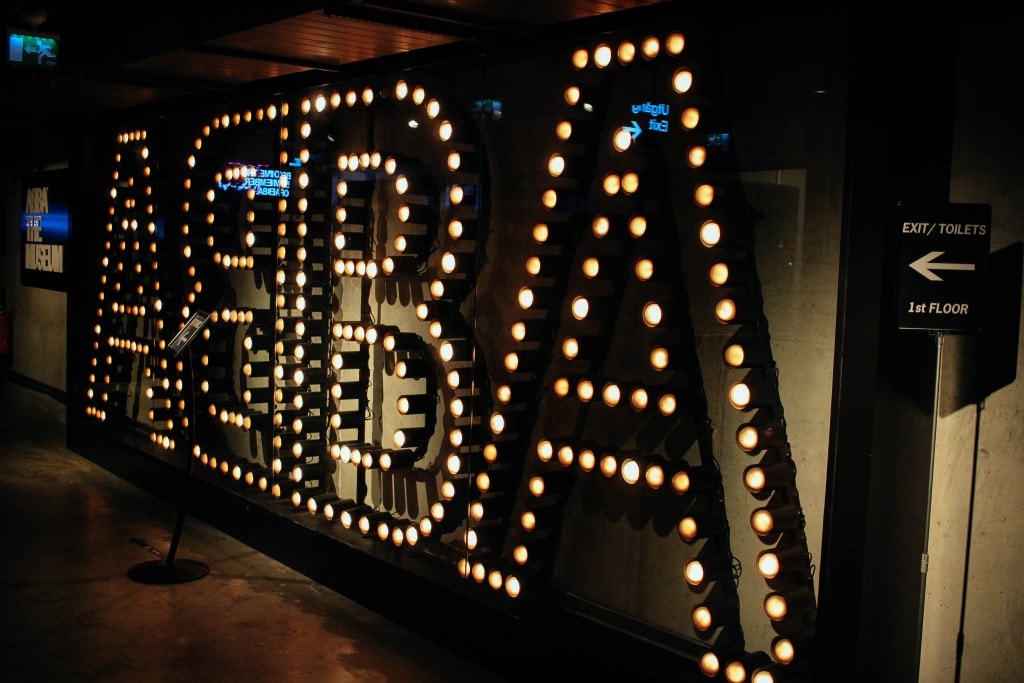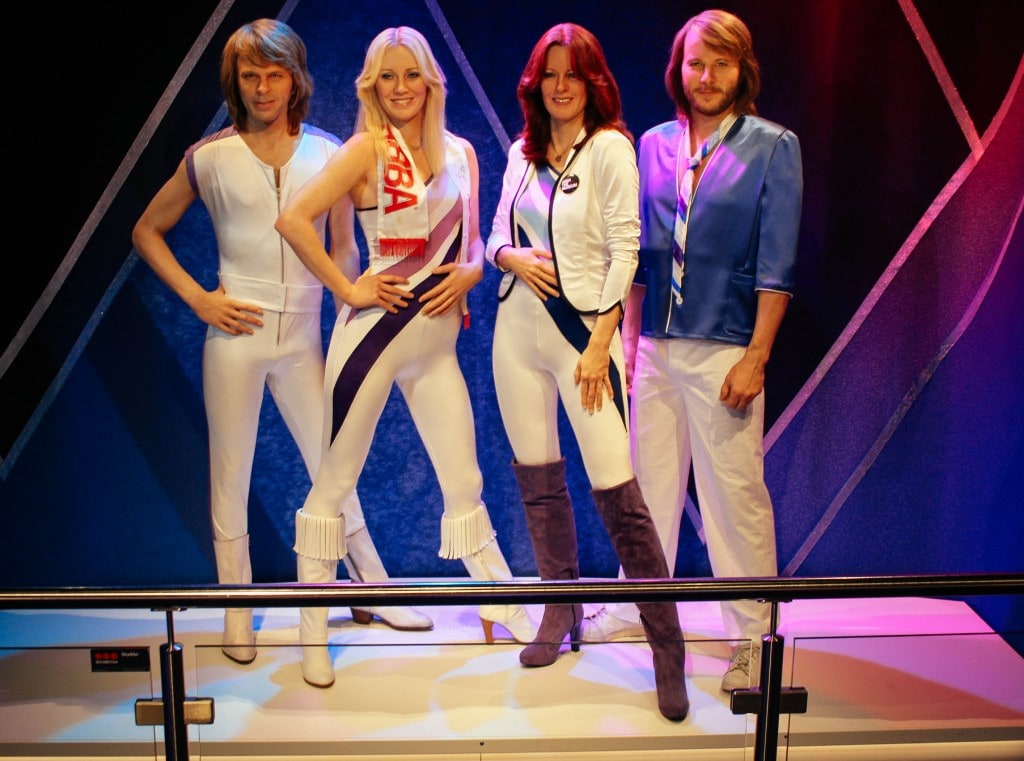 Thanks to my grandma I'm a big fan of ABBA's music, but don't know much about the band members or their history. The museum does an excellent job filling you in on every piece of ABBA knowledge. It's informative, interesting, and so much fun.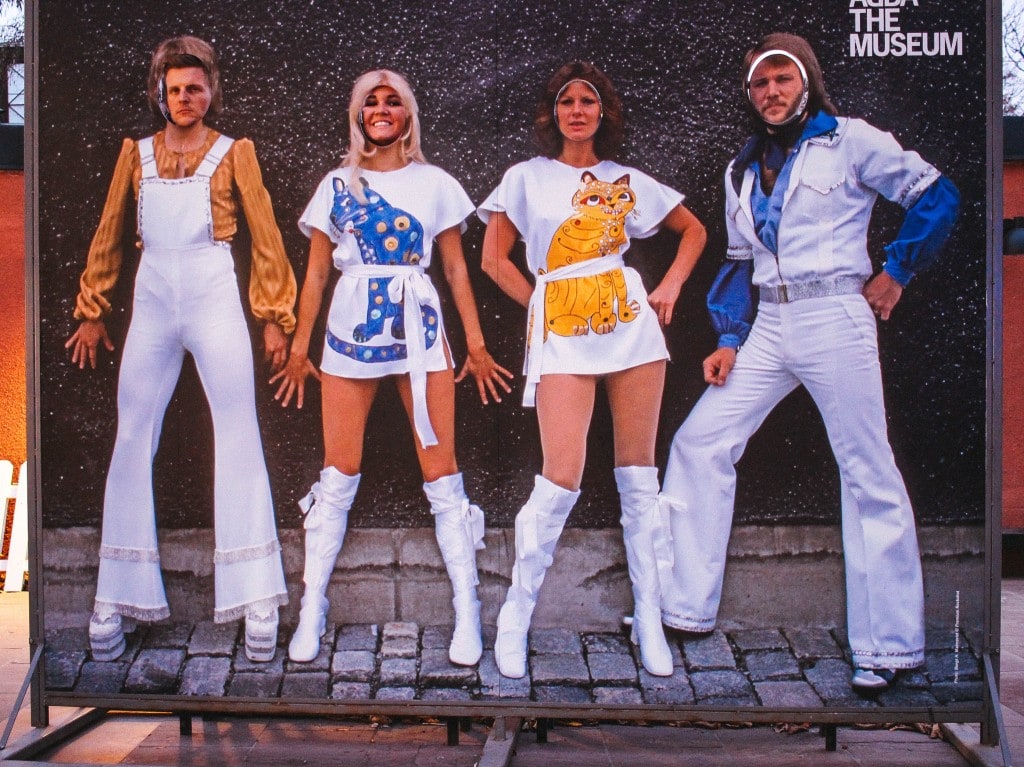 Each room contains interactive features that are activated by scanning your entrance ticket. You can sing karaoke in a recording booth, dance in your own music video, perform on stage as the fifth member and much more. We spent several hours fully immersed in the ABBA experience.. and we were pretty much the only ones there which gave us free reign.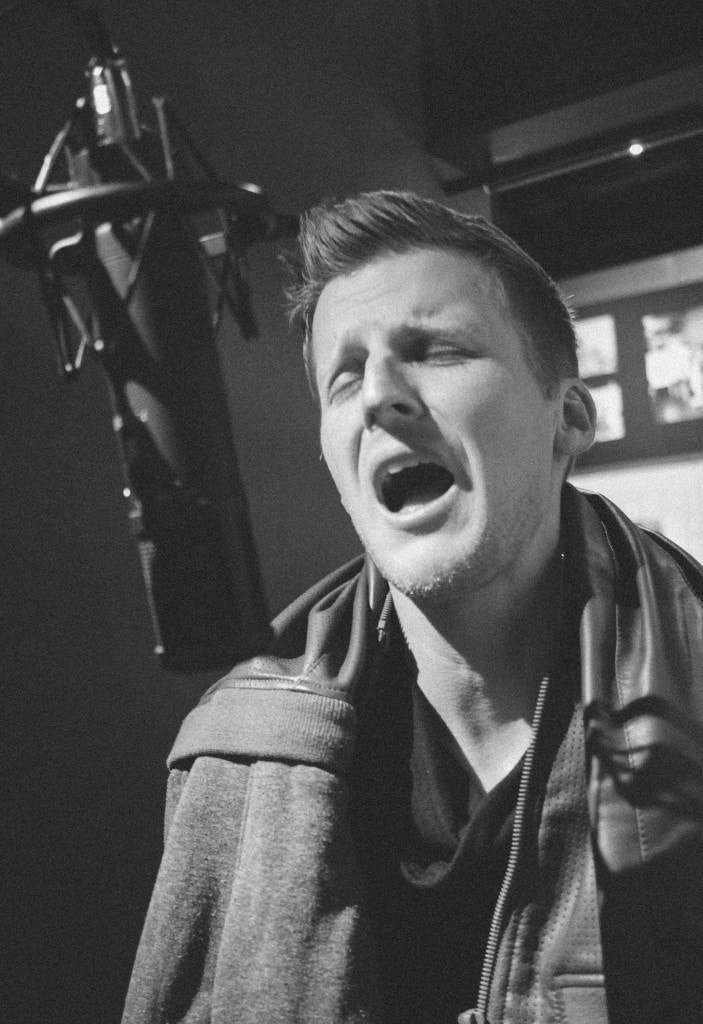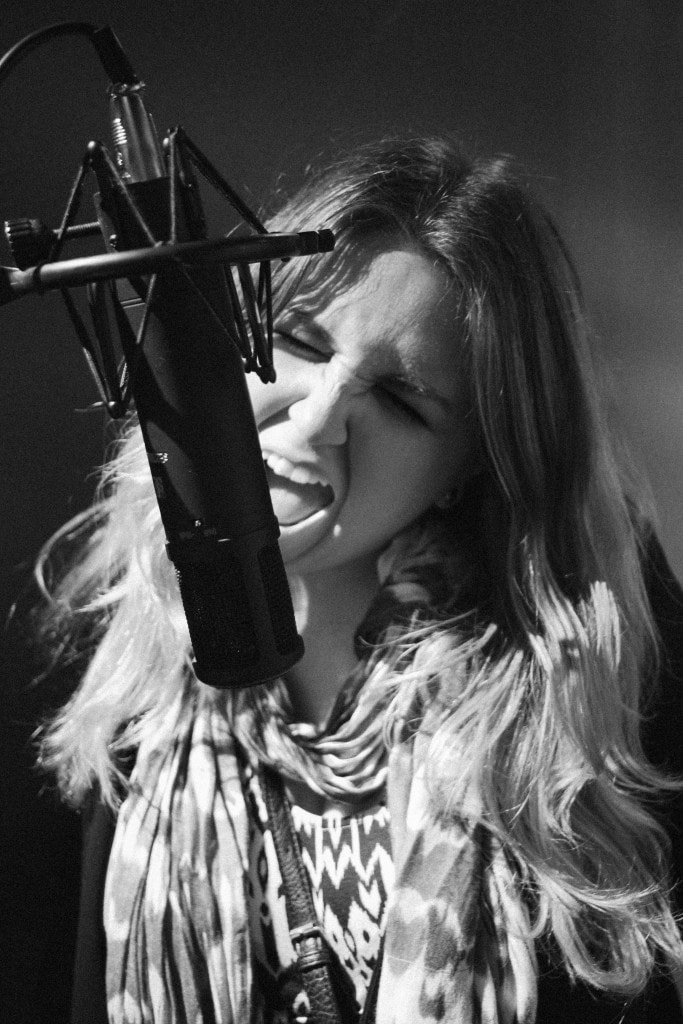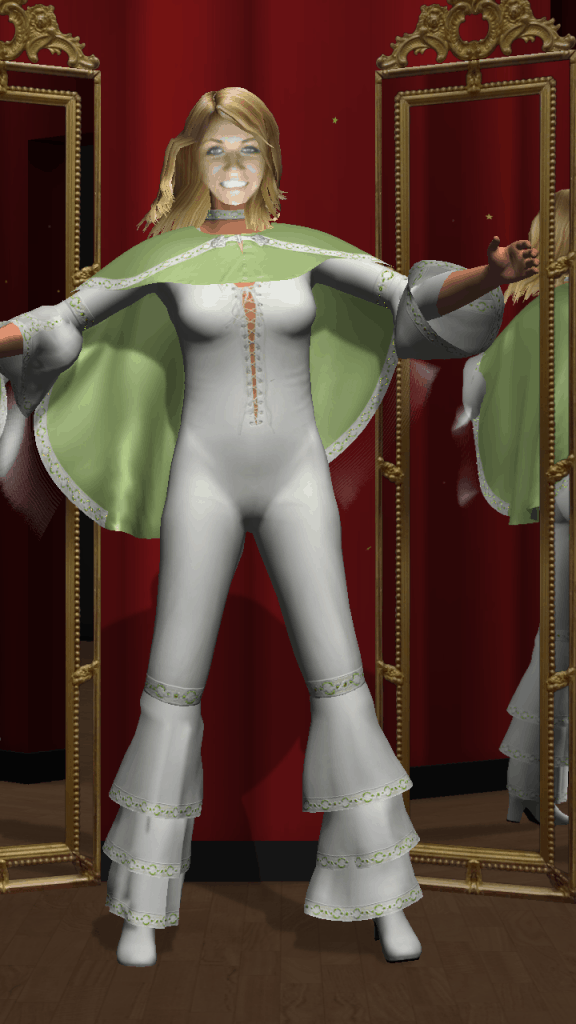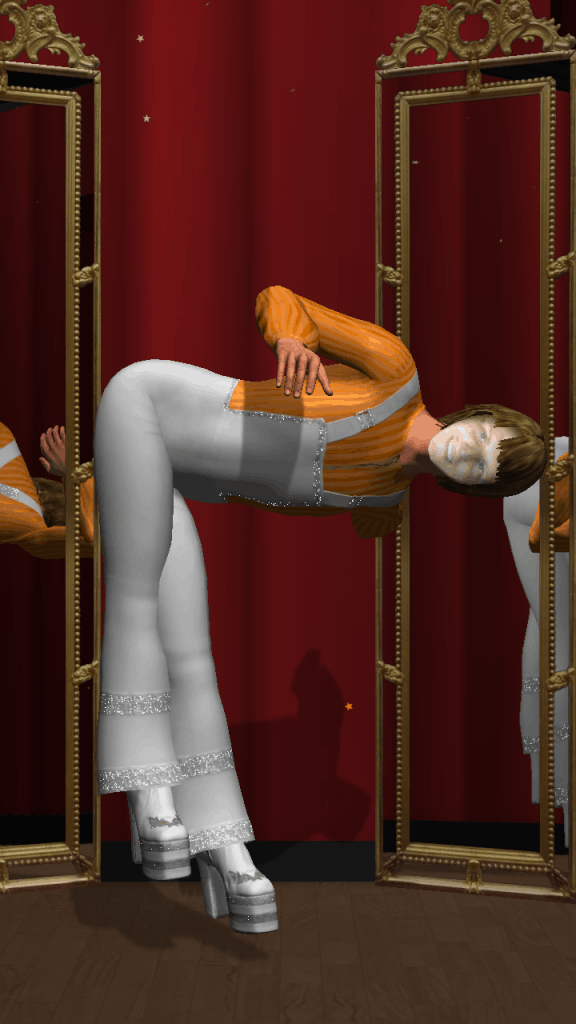 The ABBA museum owns so many pieces from the band's history. We saw the van they toured in, dozens of original outfits, a wall of their gold and platinum records for various albums, and even their tour date calendar.
The museum has created a scale model replica of ABBA's personal recording studio, and it owns the band's original mixing console which has also recorded songs for Led Zeppelin and other legendary artists. We saw ABBA's awards, watched videos and even sat in the actual chopper from their Arrival album cover.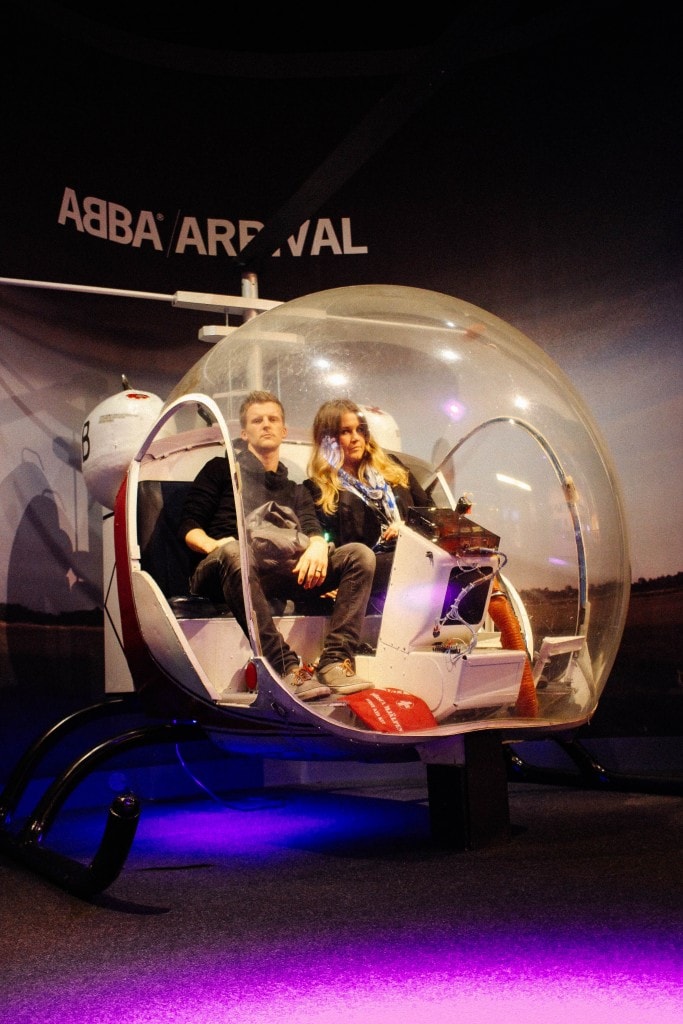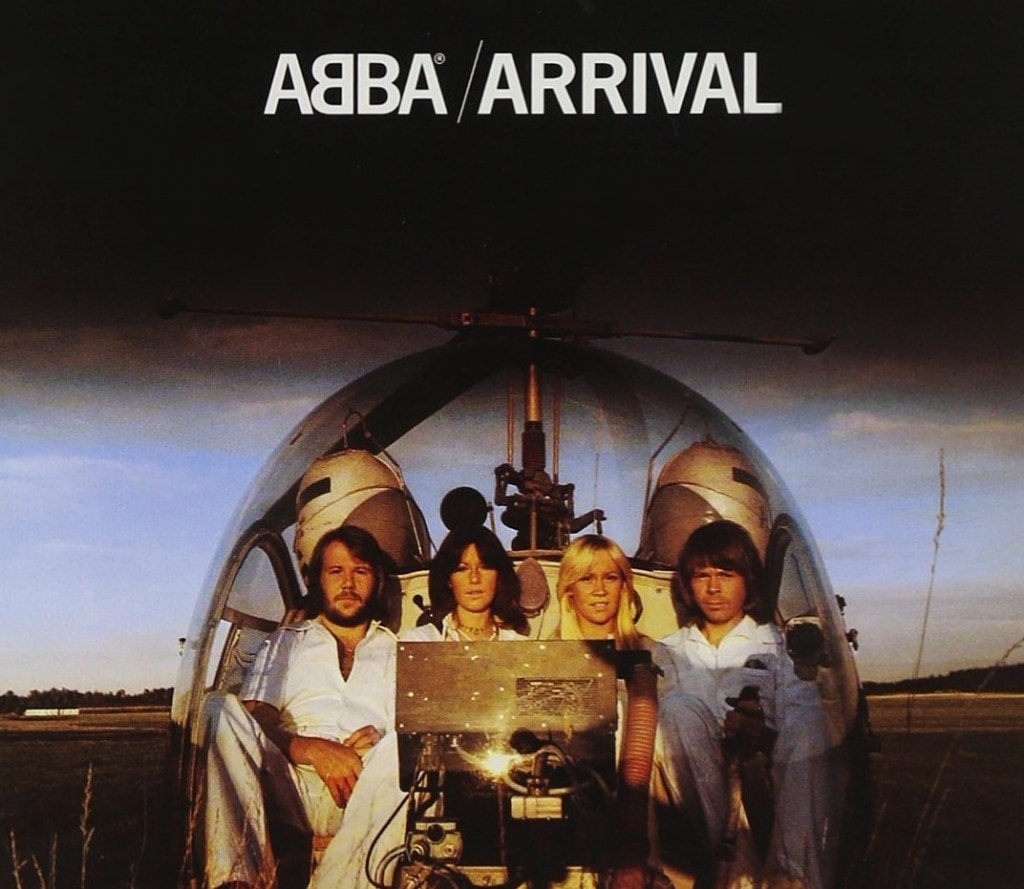 I didn't want to leave! When you get home you have the option to log in and view all your activity from the museum by entering your ticket barcode number. We are currently sitting in our hotel room listening to ABBA's greatest hits and watching the music video we made earlier today. We were unsure of what to expect before going into the ABBA museum, but this turned out to be the highlight of my trip.
How to Get to The ABBA Museum
The ABBA Museum is located on Djurgarden.  You can arrive via tram #7  (stop at Liljevaljchs/Gröna Lund), bus #67 (stop at Liljevaljchs/Gröna Lund), or by the ferry to Djurgården (stop at Allmänna Gränd)
Admission is SEK 195 ($23) for adults and SEK 65 ($7) for children ages 7-15.
*If you're on Djurgarden visiting The ABBA Museum, make sure you check out one of my favorite restaurants in Stockholm, Rosendals Trädgård! Check out my post on it here.