Yesterday I finally met up with Nick! His train got in from Malmo around 2pm and we checked into his hotel. For the past few days, I've been a bag lady. I've stayed in a different hostel/hut each night and even though I travel light, it's been so annoying carrying my shit everywhere I go.
I think Nick can tell I lost a few marbles in the forest. I'm currently carrying a dead tick in my purse so I can get it tested if I start to experience Lyme Disease symptoms over the next four weeks. He also wasn't impressed with my peanut butter and jelly setup. Now begins the 2nd portion of my trip so I had to clean up and pull it together.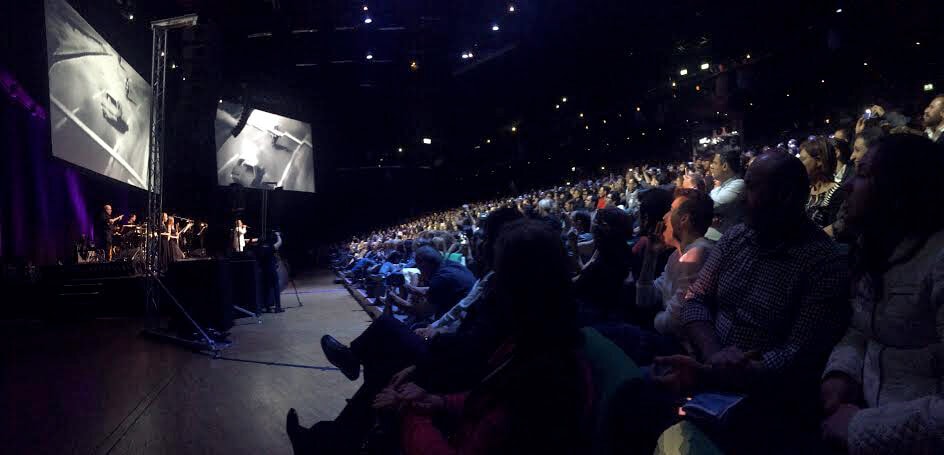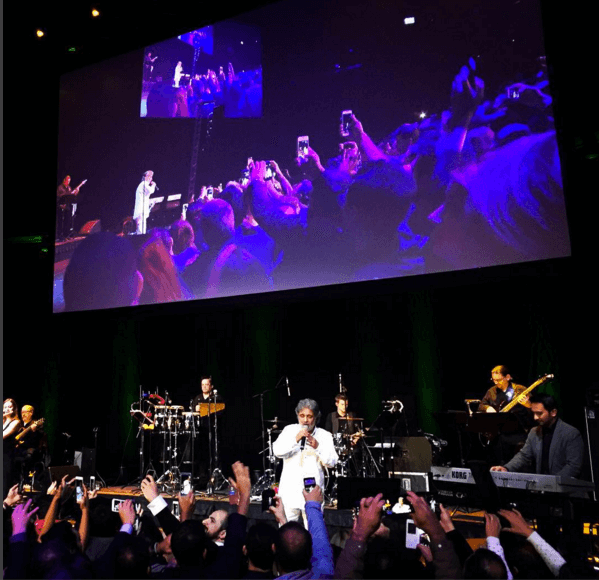 Nick's Stockholm show was last night.  Even though I don't understand the language or the songs, I like the music. It's a pretty emotional experience and Dariush's fans are intense. I sat in the front near the backstage entrance and watched person after person plead their case about why they should be allowed to meet Dariush and present him with their gifts. After the show, Nick and I had to push through a large crowd of people to go back to the green room. We both had laminates but I was holding onto his backpack because I was scared. At one point some woman elbowed me and pushed me out of the way and she grabbed on Nick's backpack! He thought it was me and when I yelled to the security that some random woman was now backstage, Nick said "no she's ok!" It was a bit of a dance explaining to the Swedish security that this woman was not allowed back there but they quickly understood when she started hauling ass to the green room like a maniac.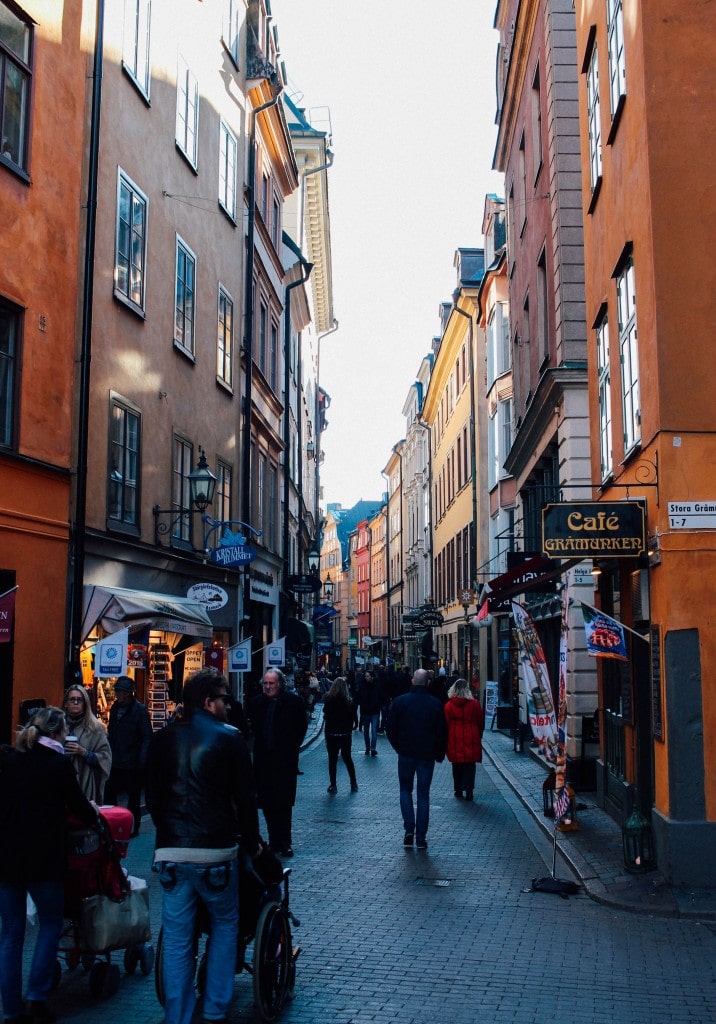 Gamla Stan
This morning we got a late start and decided to spend the afternoon exploring Stockholm's old town, Gamla Stan. It's a bit touristy, but the colorful architecture and cobblestone streets are picturesque. We wandered around checking everything out but we should've lined up a walking tour. Gamla Stan was where Stockholm was founded in 1292. There's so much history but we didn't know what we were looking at. Nevertheless, it was a beautiful place to spend the day.
If you're interested in a walking tour of Stockholm's Old Town, multiple people have highly recommended Rick Steve's.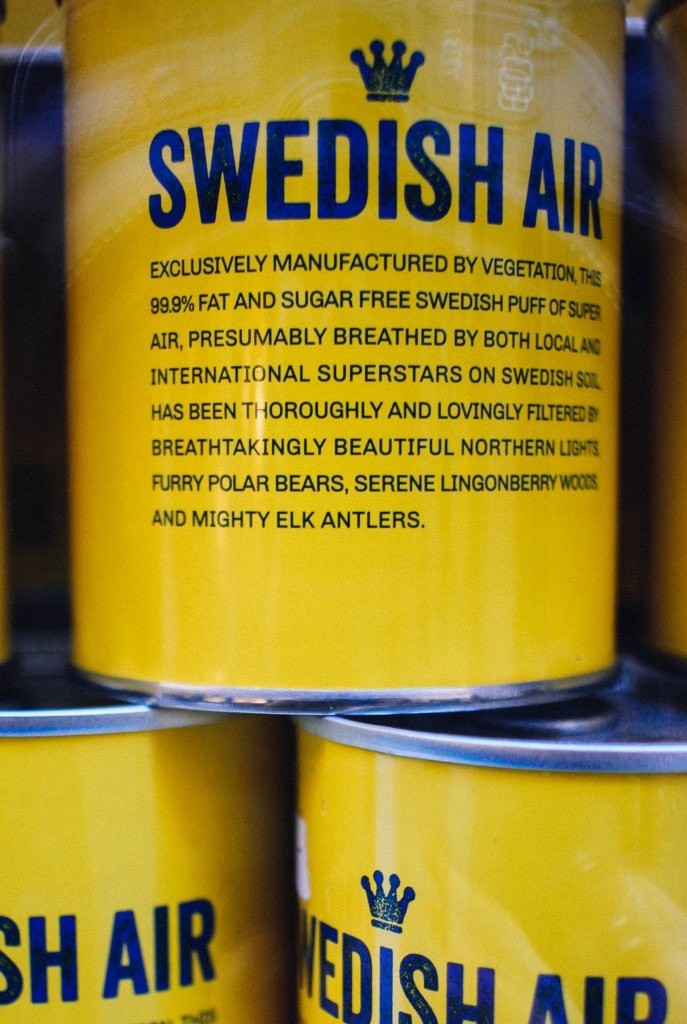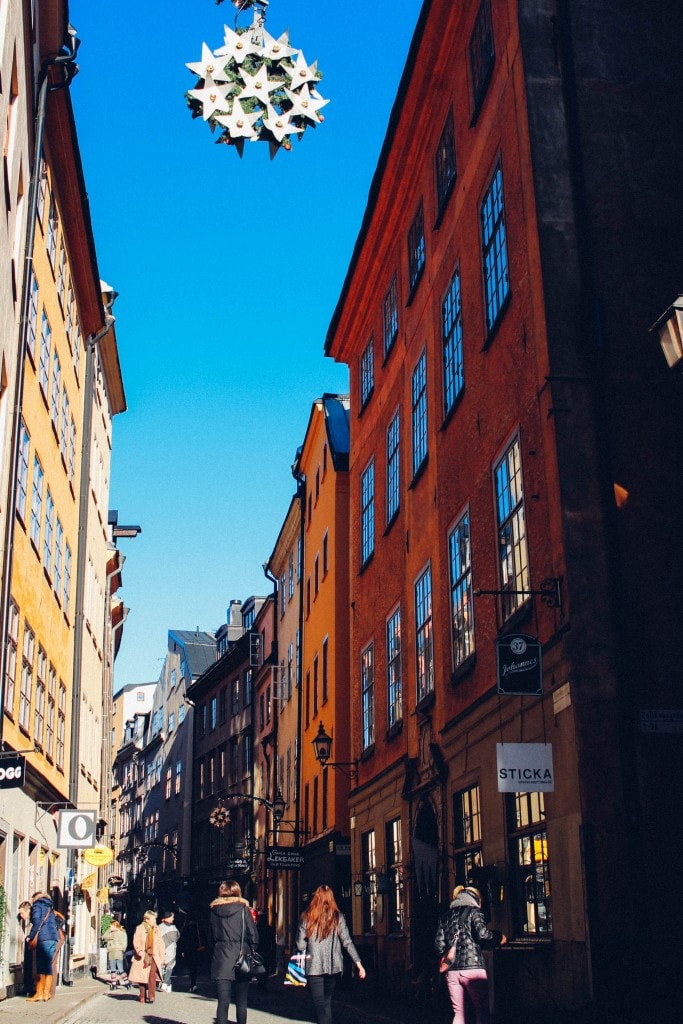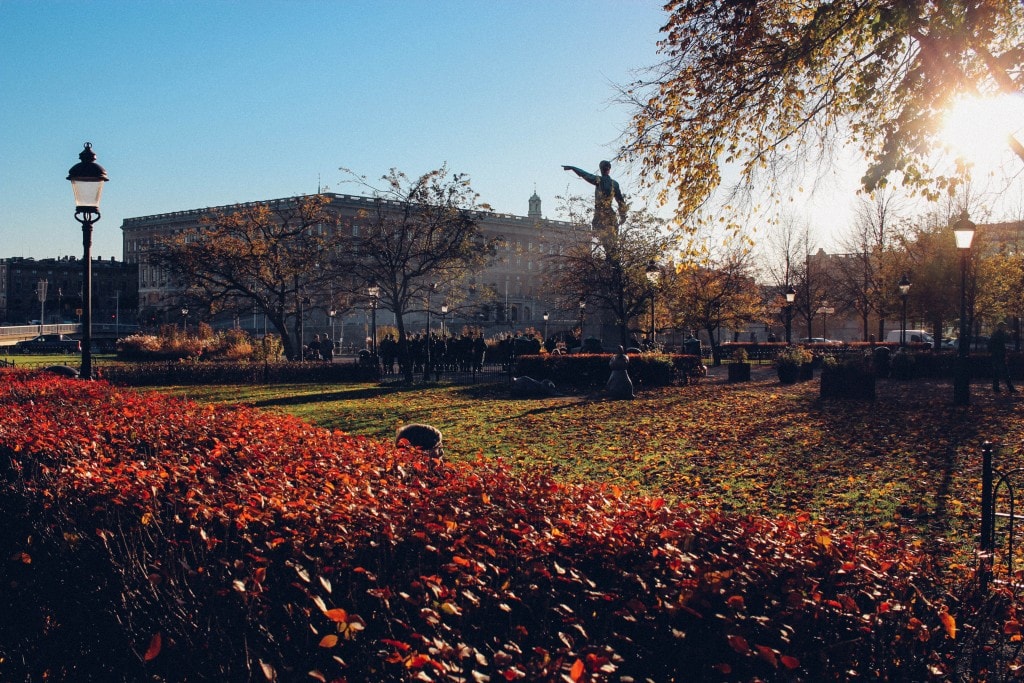 For lunch, Nick introduced me to a chain Italian food restaurant called Vapiano. It's a mix between fast food and freshly prepared Italian cuisine, and was really inexpensive by Sweden's standards. It was also the first hot meal I've eaten in days so it was extra delicious.
Humlegarden
After dinner, we walked through a gorgeous park called Humlegarden. I can't get over the colors of the leaves! It makes everything look magical.