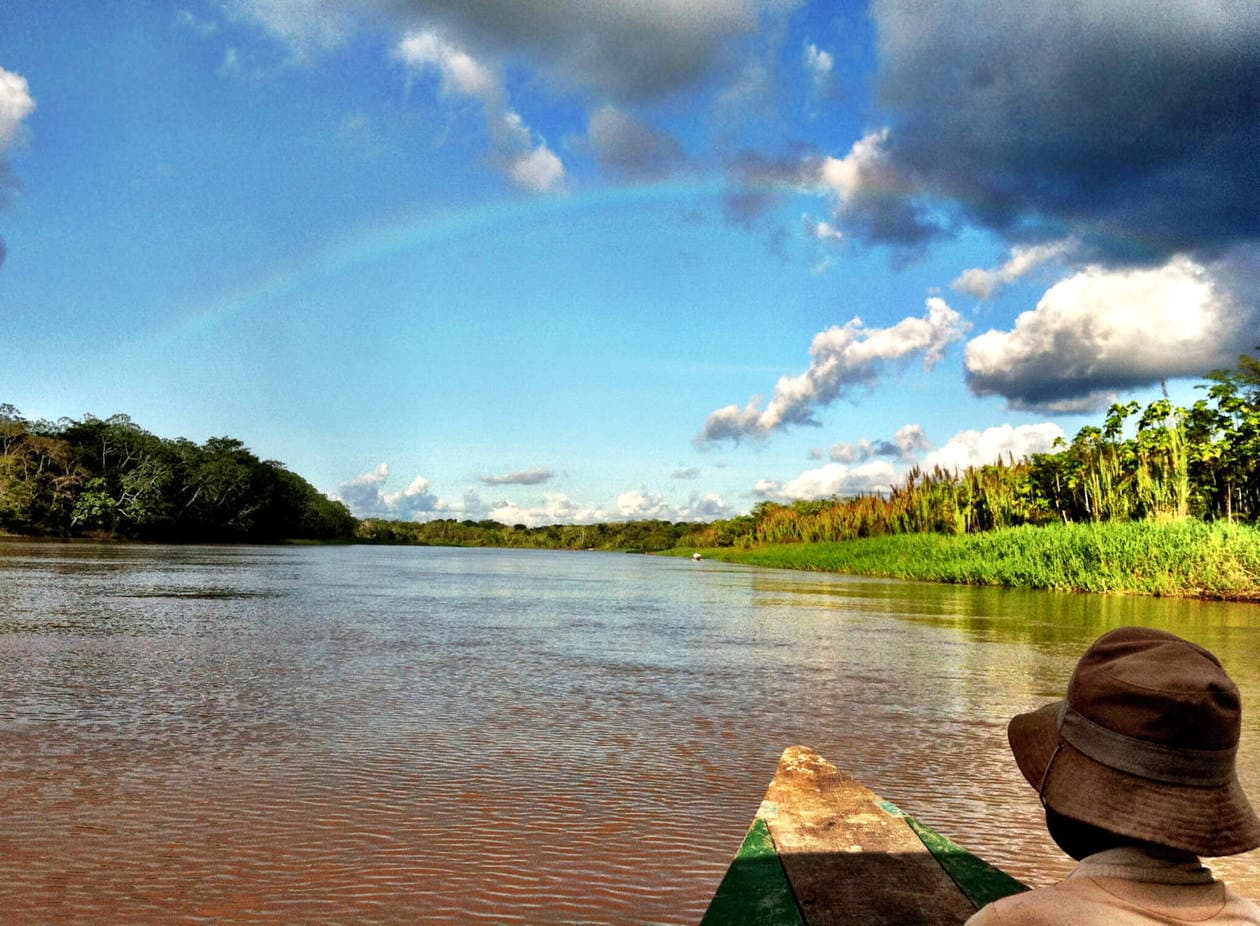 This site receives a small commission for purchases made via affiliate links.
On our last day in Peru, we took a quick trip across the river to buy bananas and it started to rain. As we began heading home, we noticed a beautiful rainbow stretched over the island, making it appear even more magical.
It was a very special goodbye present.