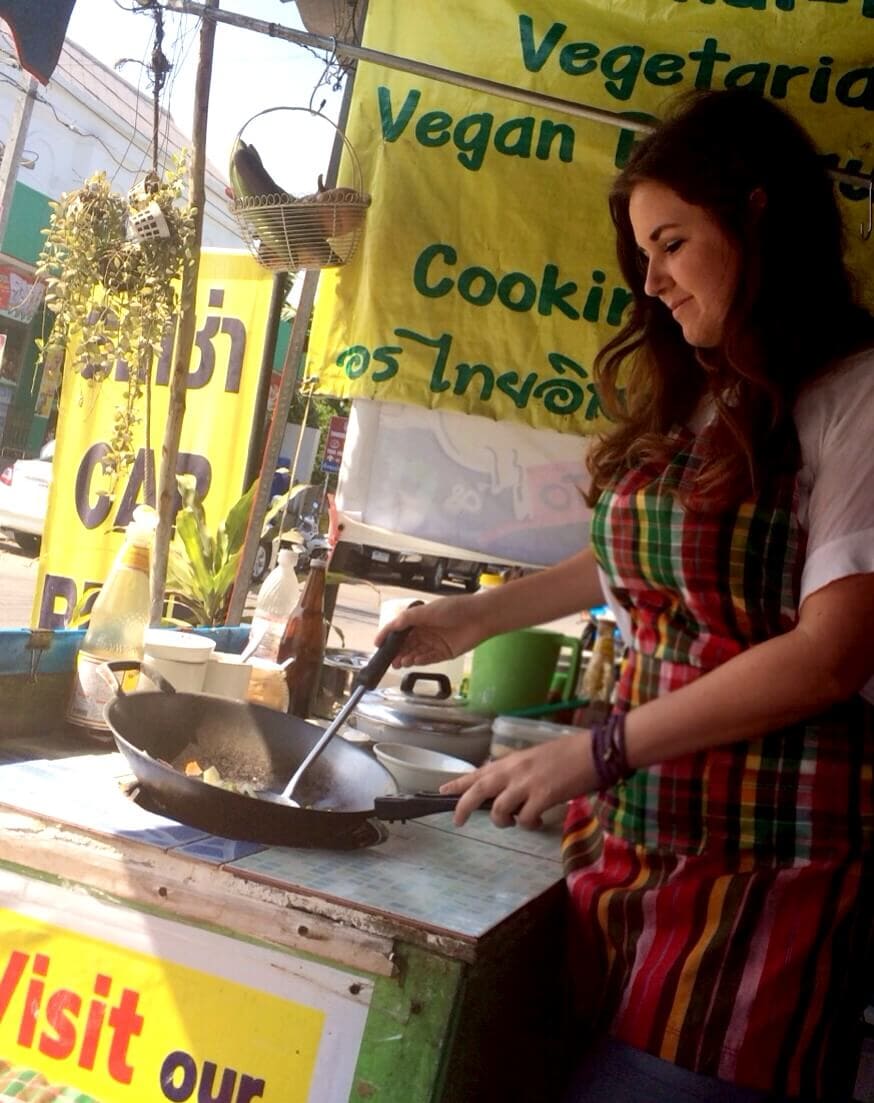 Today I earned my Thai food chef wings!! I found the cutest little vegetarian restaurant across the street from my guesthouse and the owner offers private cooking lessons for only 600 baht ($18.50)!
For the class you are allowed to pick any three items from the menu, plus a delicious desert of mango sticky rice. Since Nick is the primary chef in our household, I sent him photos of the menu and he helped me choose. My plan is to pass on all my newfound knowledge to him since the kitchen is not my forte.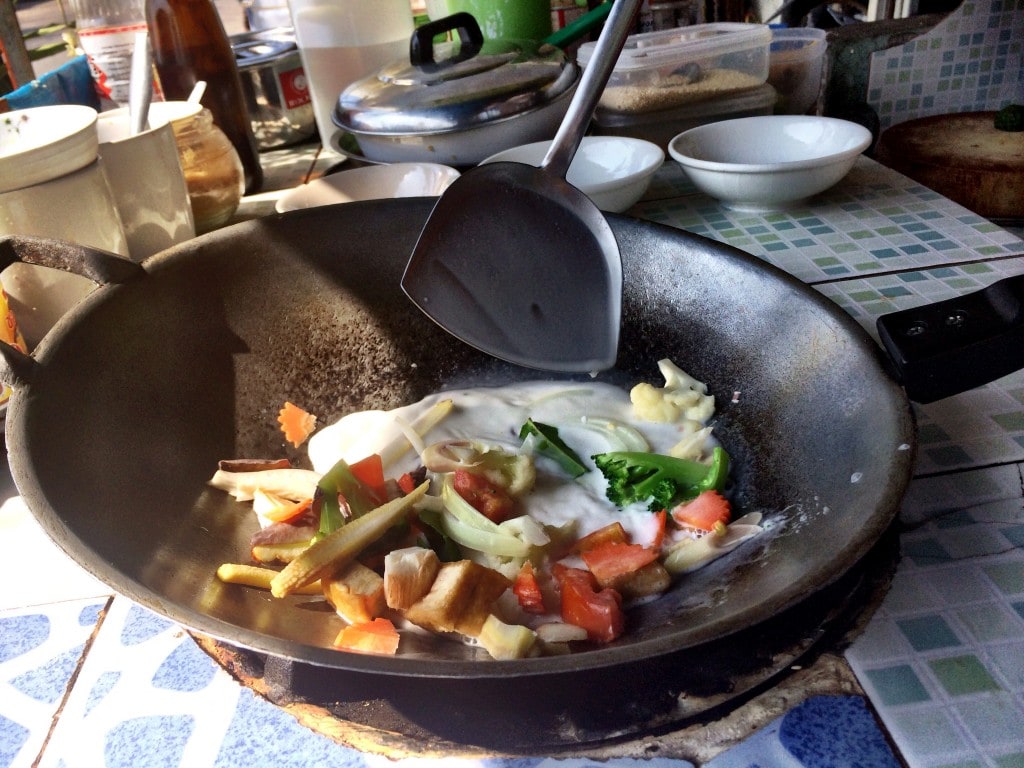 Pad See Ew, Tom Kha Soup and Vegetable Fried Rice were the winning entrees. On, the owner, had all my ingredients laid out when I walked in for my appointment. She picked up on the fact that I was a beginner pretty quick (probably because I asked her how to cook rice) so she went through each item with me, walking me through the process step by step.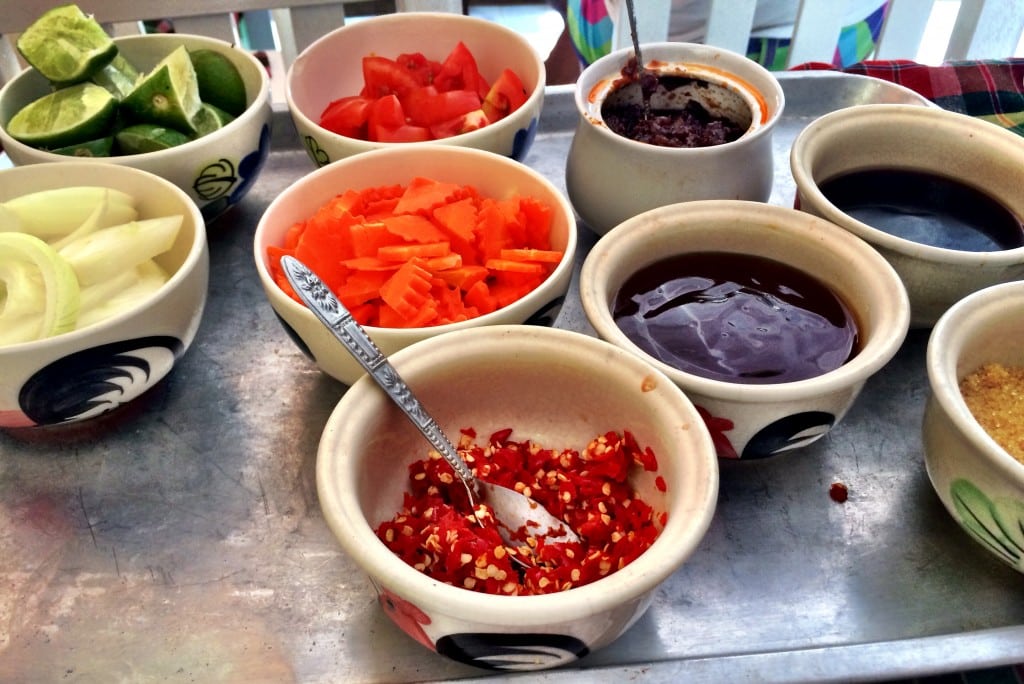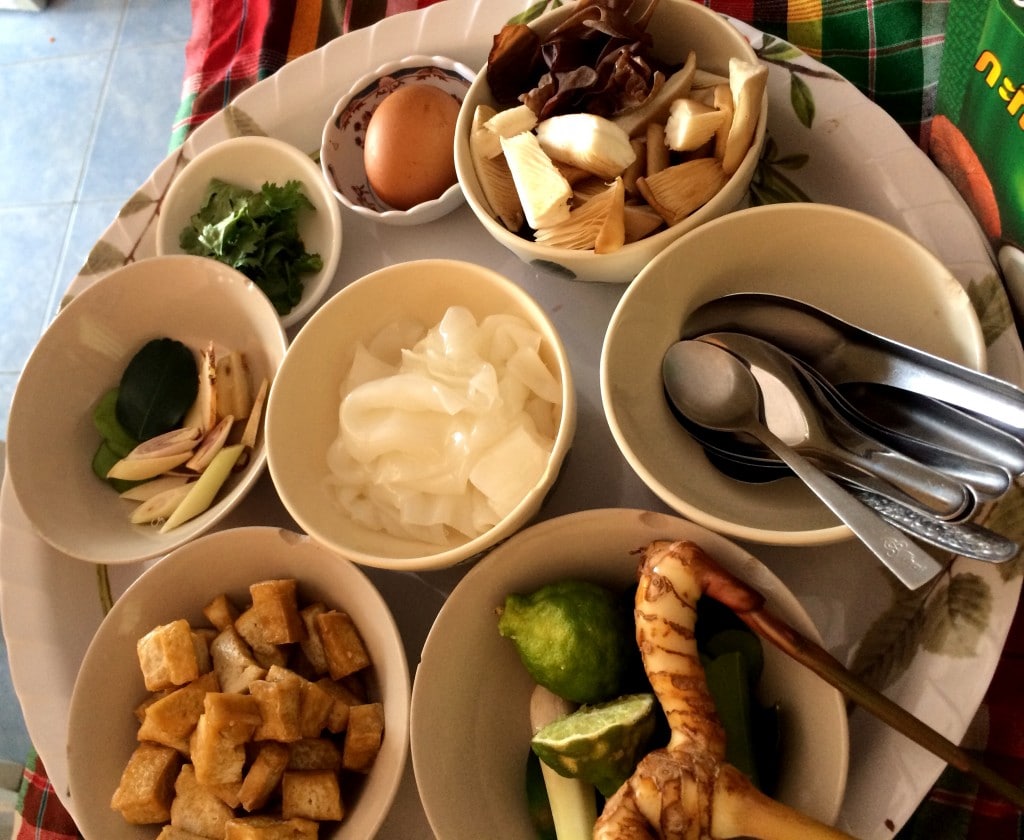 Her kitchen is tiny, she has a mini fridge and and owns only 1 pan, but her dishes are some of the best Thai food I've ever eaten!!
My Creations
Tom Kha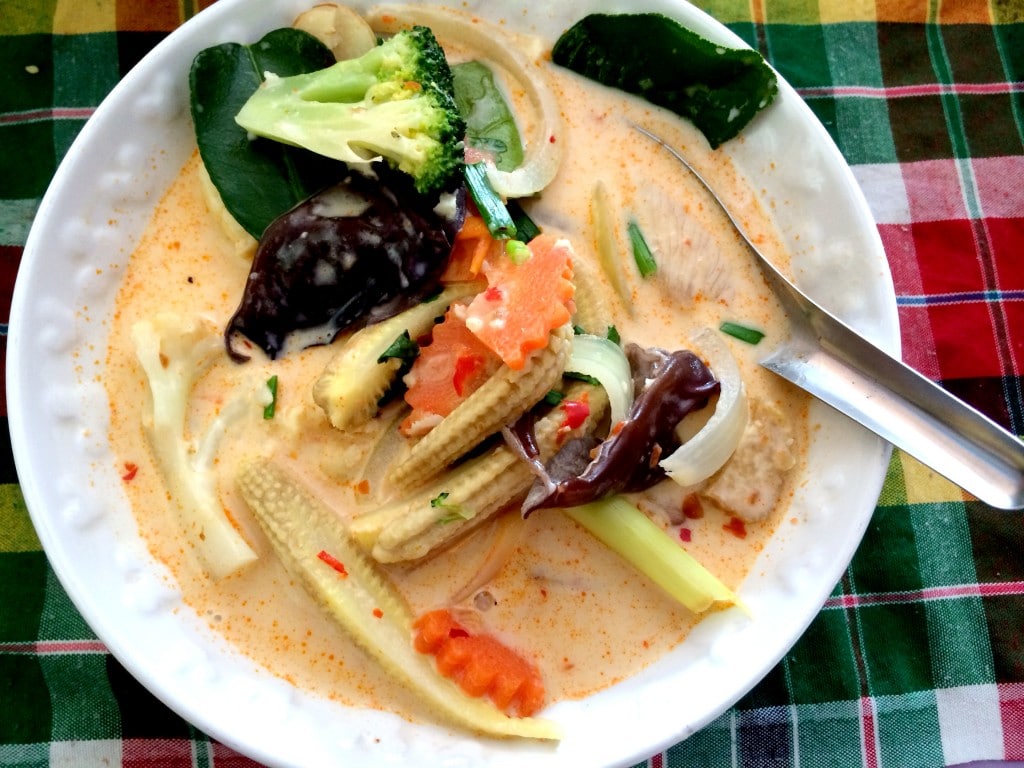 Fried Rice
You eat everything you make so I had to take this one to go. She said it can be my dinner.
Mango Sticky Rice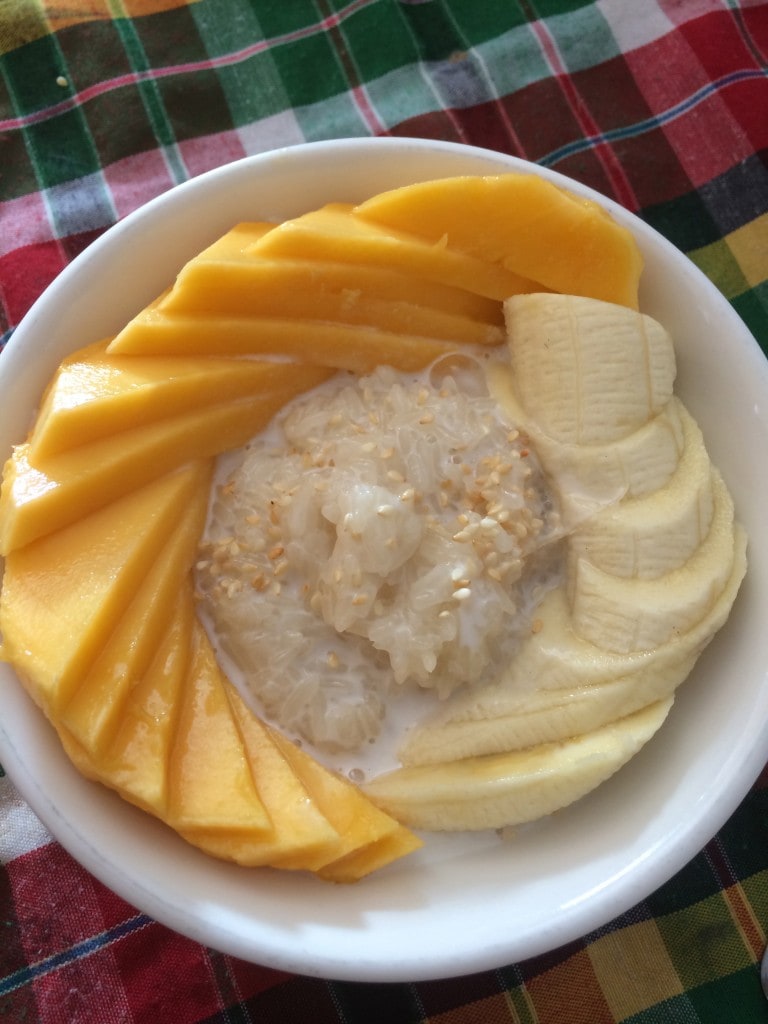 Every dish took less than 10 minutes and she made it look so easy that I actually began to think I could replicate the recipe at home.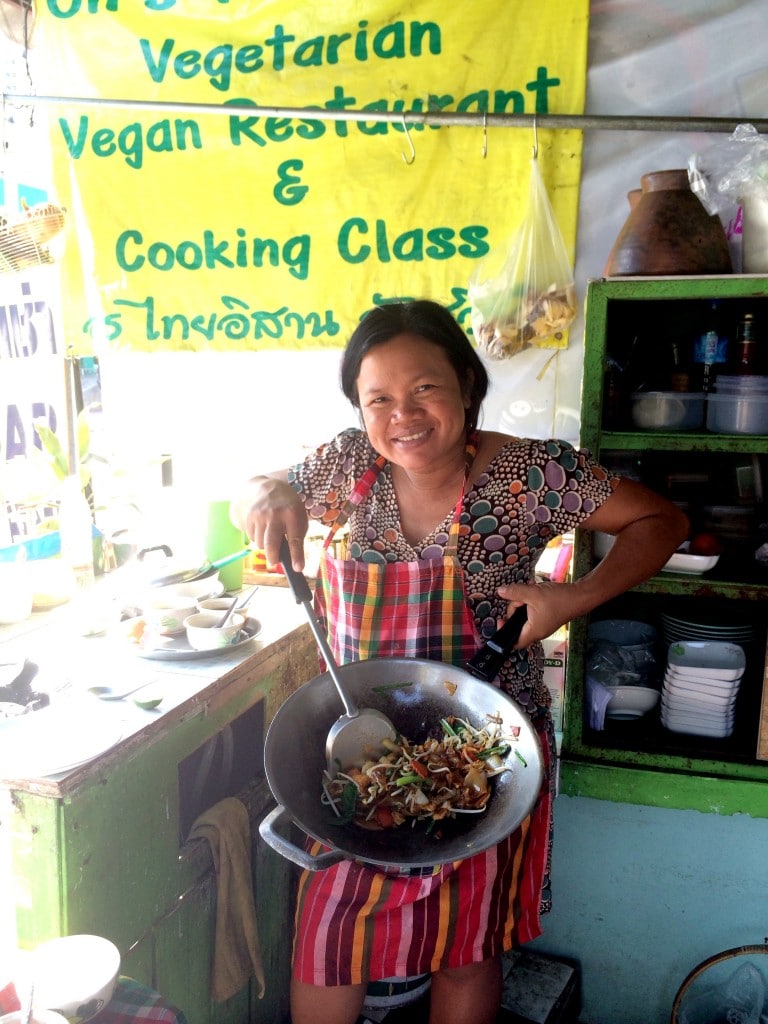 (Note the size of her kitchen. This is all of it!)
On gave me her email address and encouraged me to write her with any questions. She explained her passion of teaching people and she genuinely wants her students to to be able to cook like her. Probably the best $18 I've ever spent.