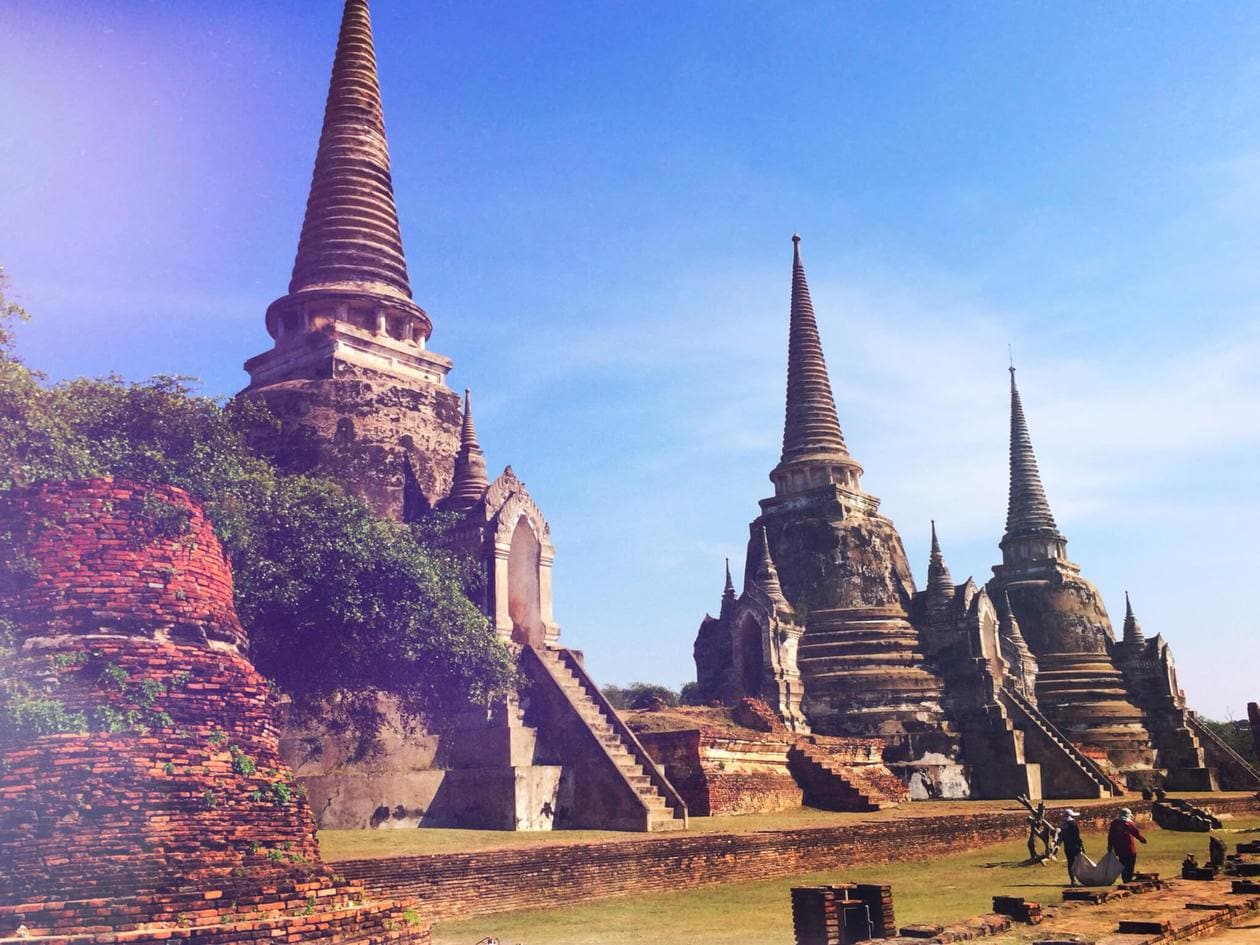 I didn't originally plan on going to Ayutthaya but over the course of the month, the name kept popping up everywhere. My interest was peaked, so I decided to take the four hour journey from Kanchanaburi to check it out.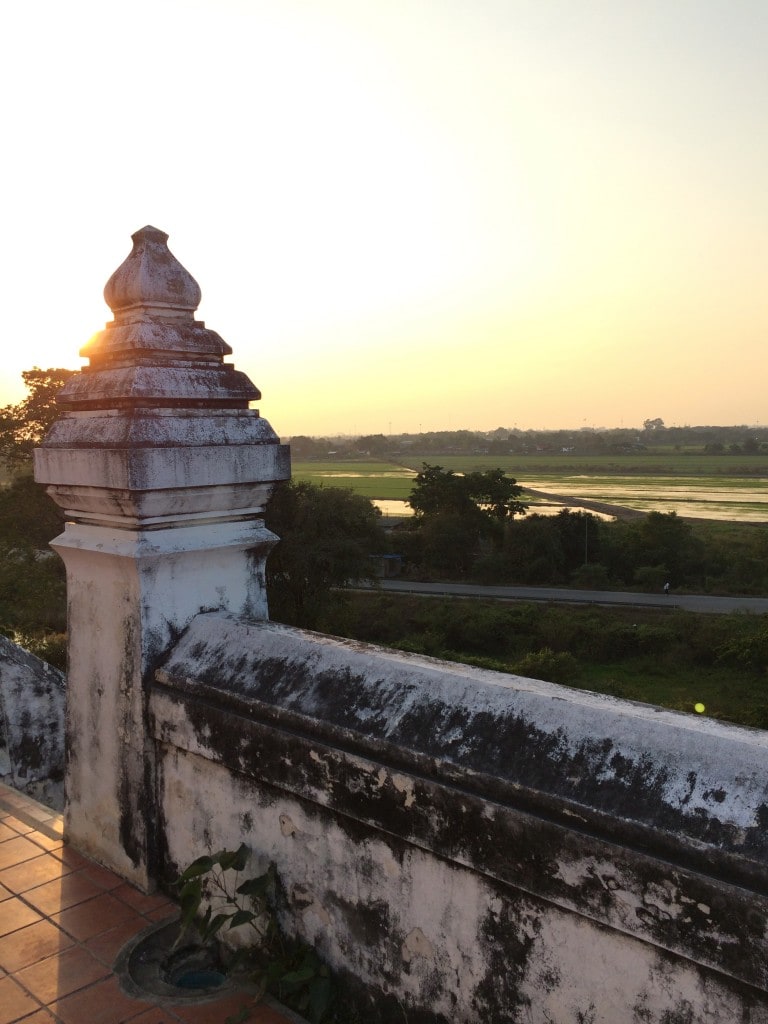 Built in 1350, Ayutthaya was the former capital of the Kingdom of Siam, until it was taken over by the Burmese in 1767. At one point in time it was the largest city in the world, and today it is a UNESCO World Heritage Site. With over 100 temples (many of them ruins), Ayutthaya can be a bit overwhelming. Since I only had one full day, I decided to stick to the main sights.
In the morning, I walked a few miles to Wat Mahathat. There, I saw the world famous Buddha head entwined in tree branches. When the Burmese army invaded Ayutthaya they cut of many of the Buddha statue's heads as an act of vandalism. Many believe that the tree roots slowly grew over one of the abandoned, decapitated heads from one of the statutes.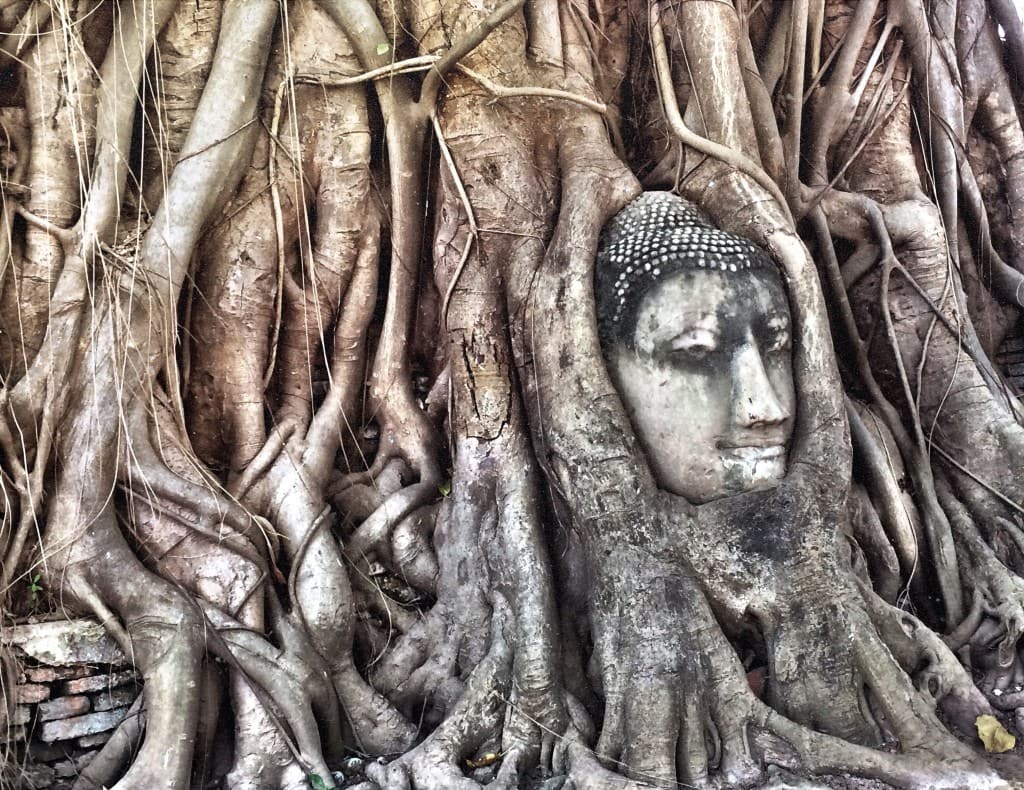 Not too far from Wat Mahathat was Wat Phra Sri Sanphet, located on the premises of the royal place.The main chedis house the remains of three former kings.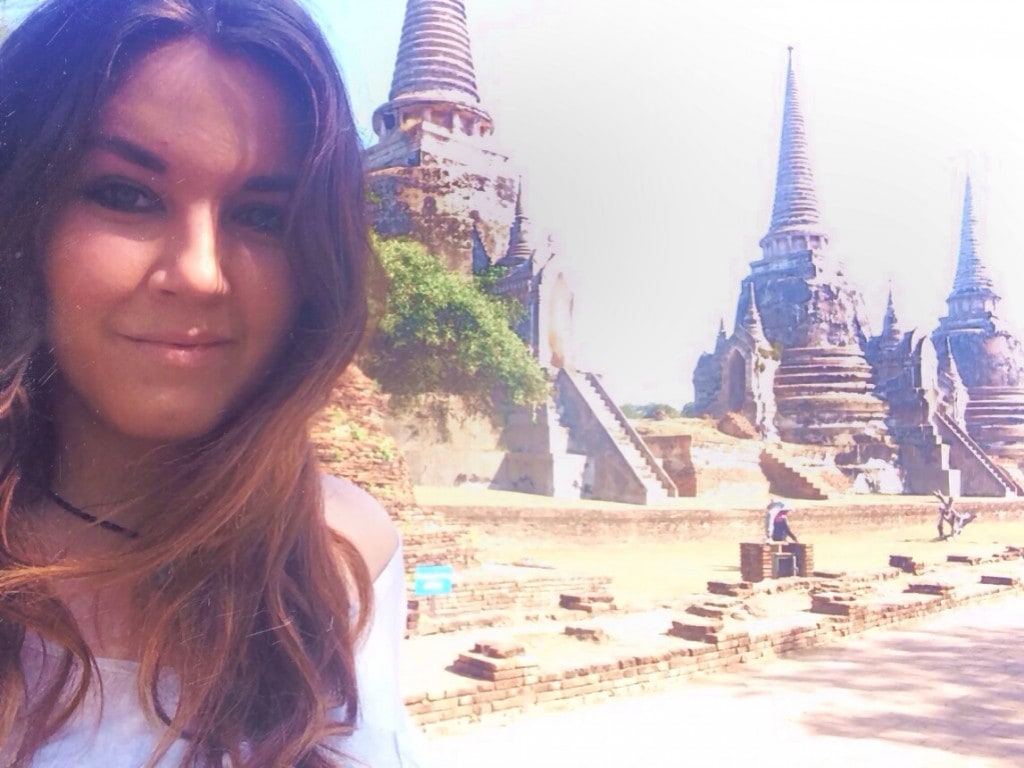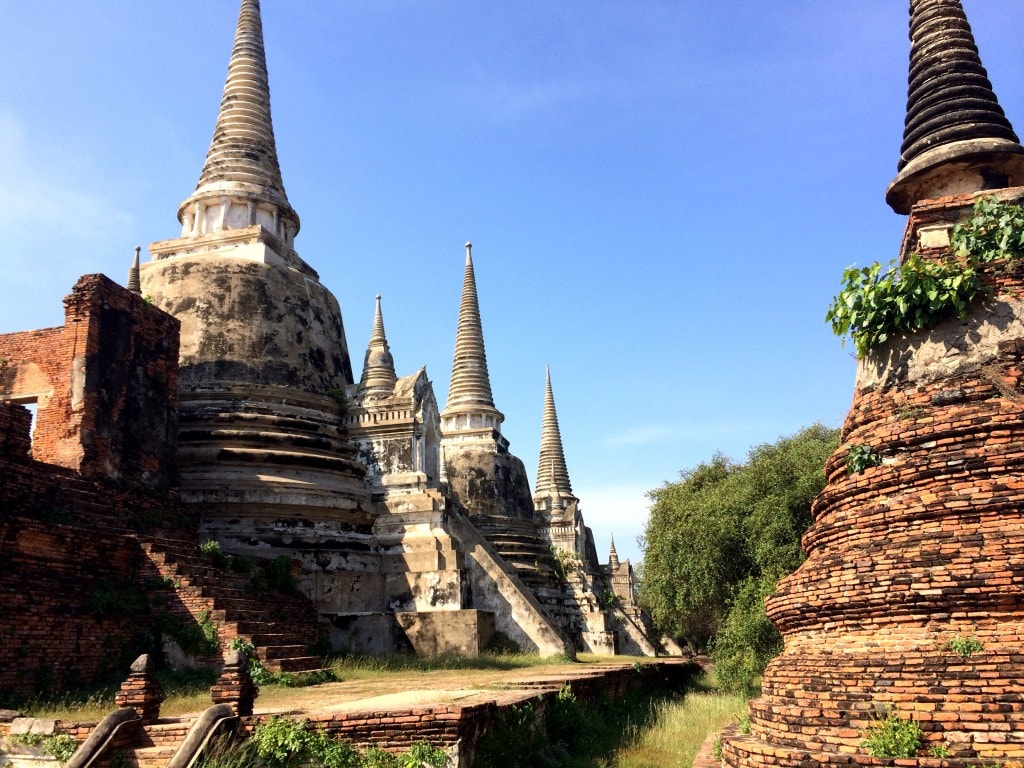 My guesthouse was offering a ridiculously cheap tour of 6 of the sites, so I took advantage of the offer and joined in that evening.
My favorite stop was Wat Yai Chai Monghon where hundreds of Buddhas in yellow robes encircled a giant chedi. The entire temple was breathtaking.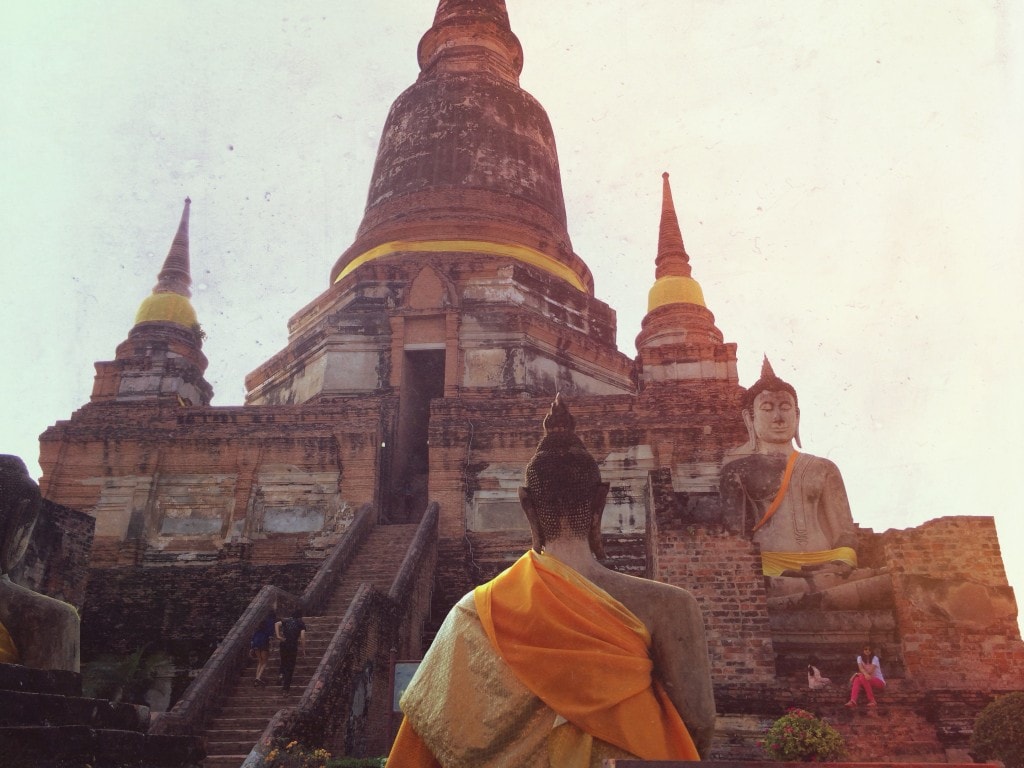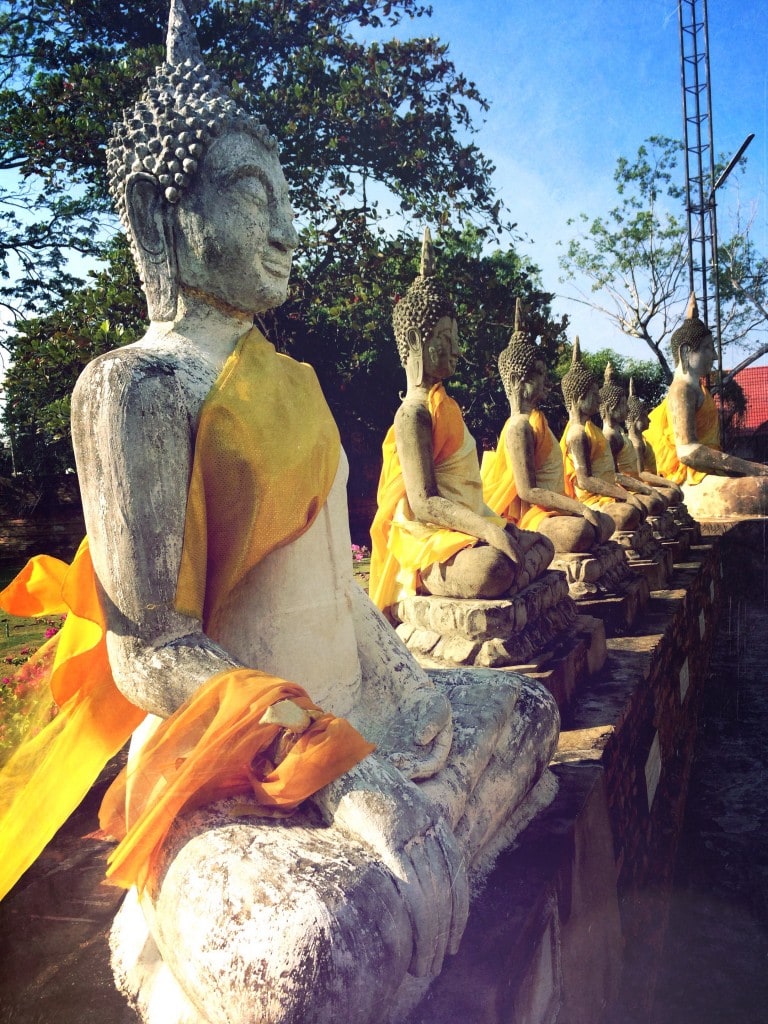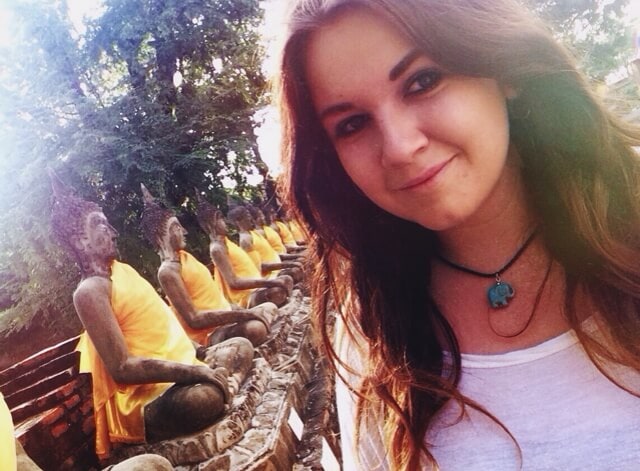 Wat Chaiwattanam was also particularly beautiful.