After 20 hours in the air, I've finally made it to Bangkok!
I made sure to get out the door as early as possible this morning to give myself time to explore. With only a day in the city, I decided to narrow down my options and see the most popular sights, Wat Pho and Wat Arun. I skipped the Grand Palace because I didn't want to pay the $16 entrance fee.
From my hostel, Wat Pho is a 1.8 mile walk, and for some reason that sounded like a good idea this morning. Of course, I got lost and wandered around the inside of some random college for 20 minutes before popping out (coincidentally) at the perfect street.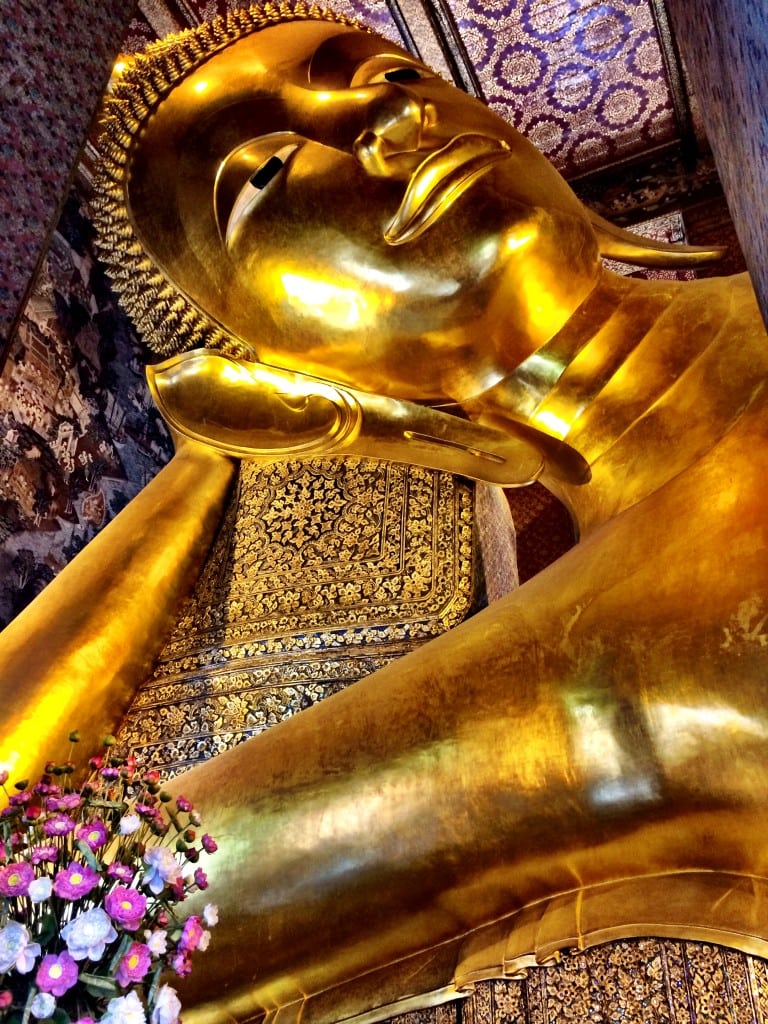 The most popular area in the temple is the massive Reclining Buddha. At 50 feet tall and 137 feet long, it was breathtaking and impossible to capture in a photo.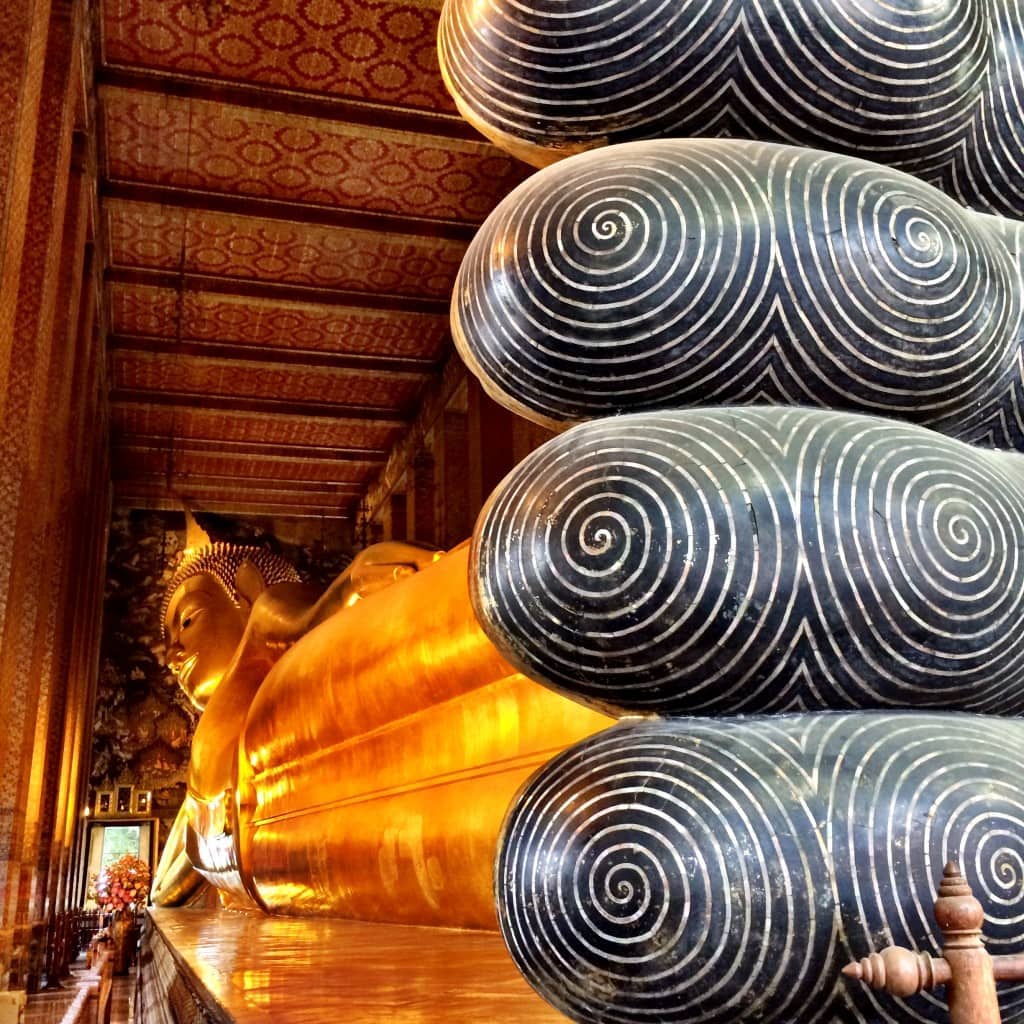 The grounds were beautiful! You could spend hours walking around looking at the detail of the architecture.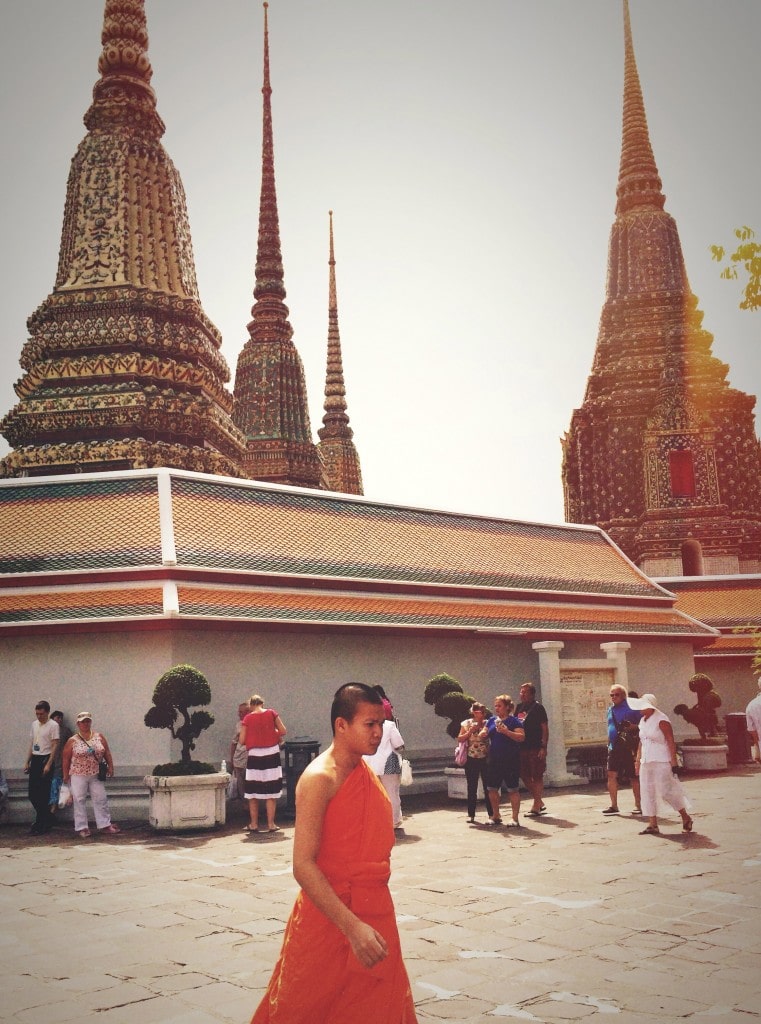 Next, I crossed the street and boarded the 3 bhat (10 cents) ferry across the river to Wat Arun.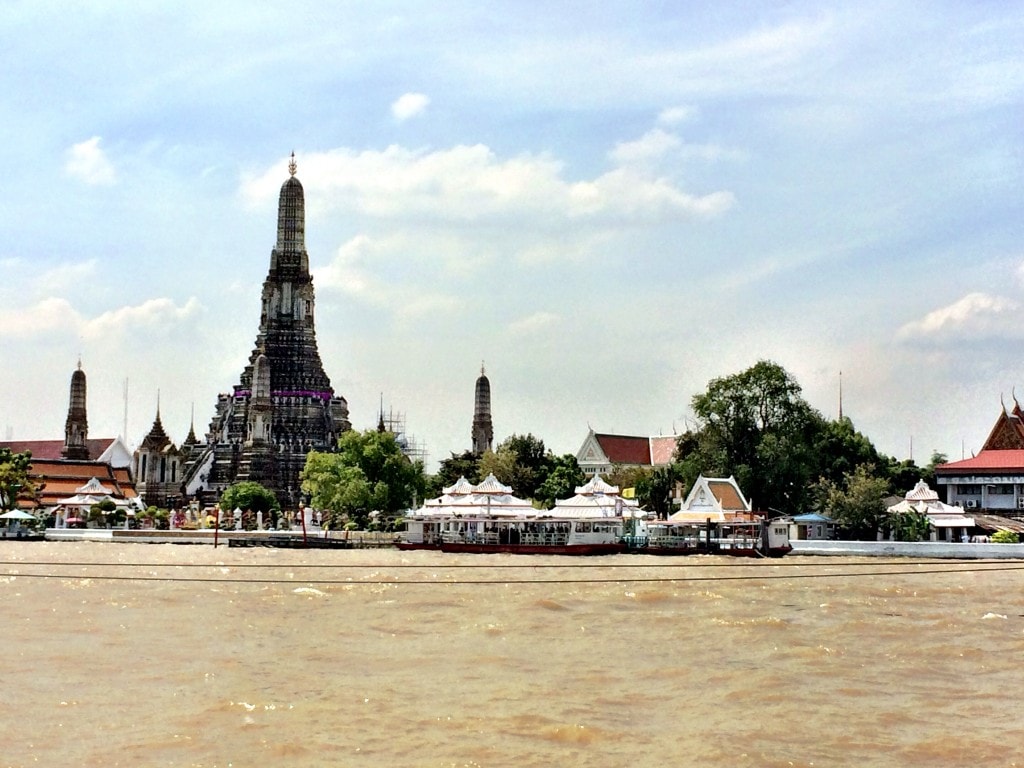 I climbed up the steepest steps of my life to the top of the temple but the view was well worth it.