Armenia is the world's first Christian nation, so it makes sense that they would be extremely proud of their monasteries. Scattered throughout this small country, you'll find a staggering 4,000+ monasteries and churches, some dating back to the 4th century! Admittedly, I'm not the biggest fan of religious history however, in places like this you make an exception. To stay true to our own travel style, we picked sites that not only were important to Armenia's history, but that were also located in a beautiful setting. Noravank Monastery was at the top of our list.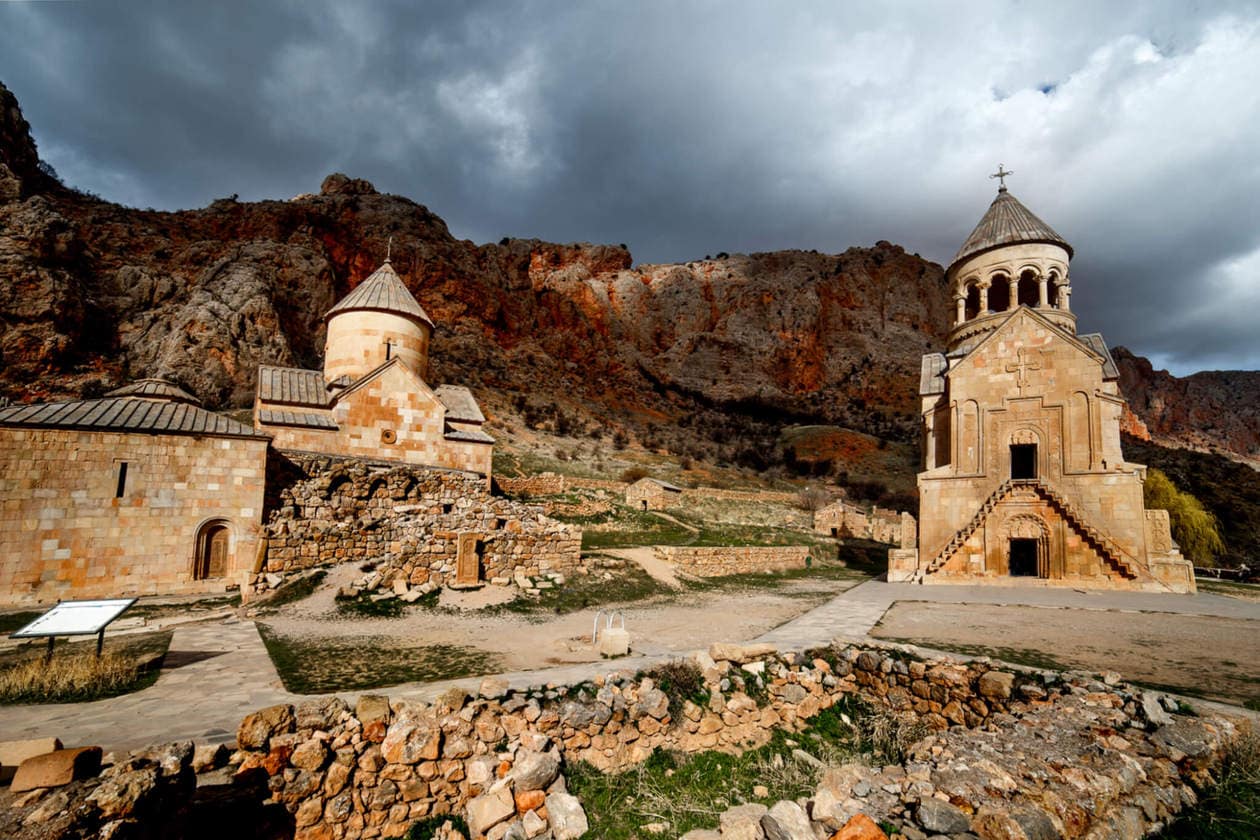 ABOUT NORAVANK MONASTERY
Noravank Monastery was founded in 1205 by Bishop Hovhannes, and it was the last work of master sculptor and architect Momik (he is buried here). On site there are three churches, St. Karapet Church, Surb Astvatsatsin Church and St. Stepanos Church.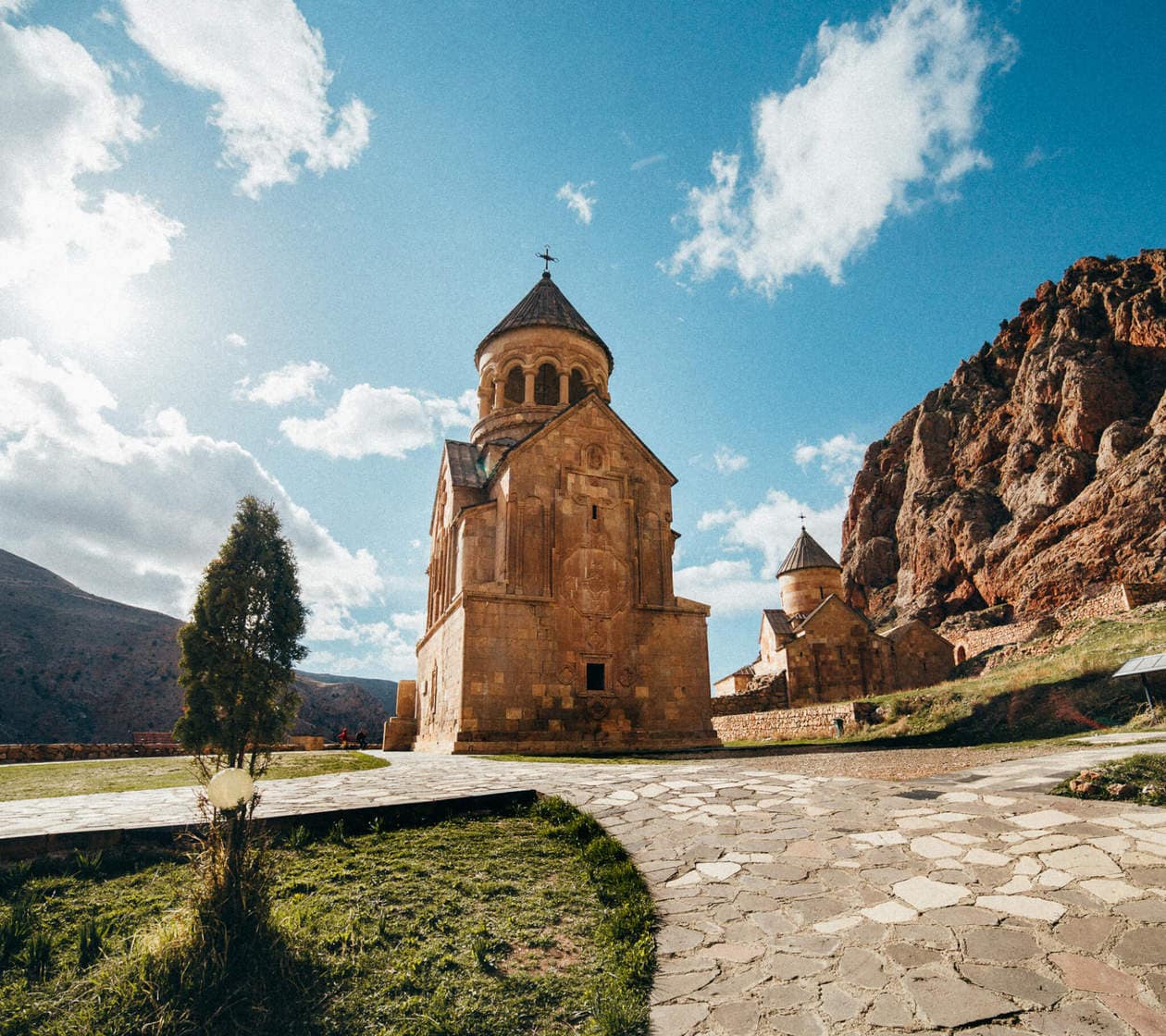 Throughout history, the monastery has survived attacks from Mongols and the Timurid dynasty, as well as a major earthquake in 1340. In 2002 it was added as UNESCO World Heritage Site.
VISITING NORAVANK MONASTERY
Noravank Monastery is located in the Vayots Dzor province within a deep gorge that was created by the Amaghu River. From the main road, it's about a 10-15 minute drive to the monastery through the canyon.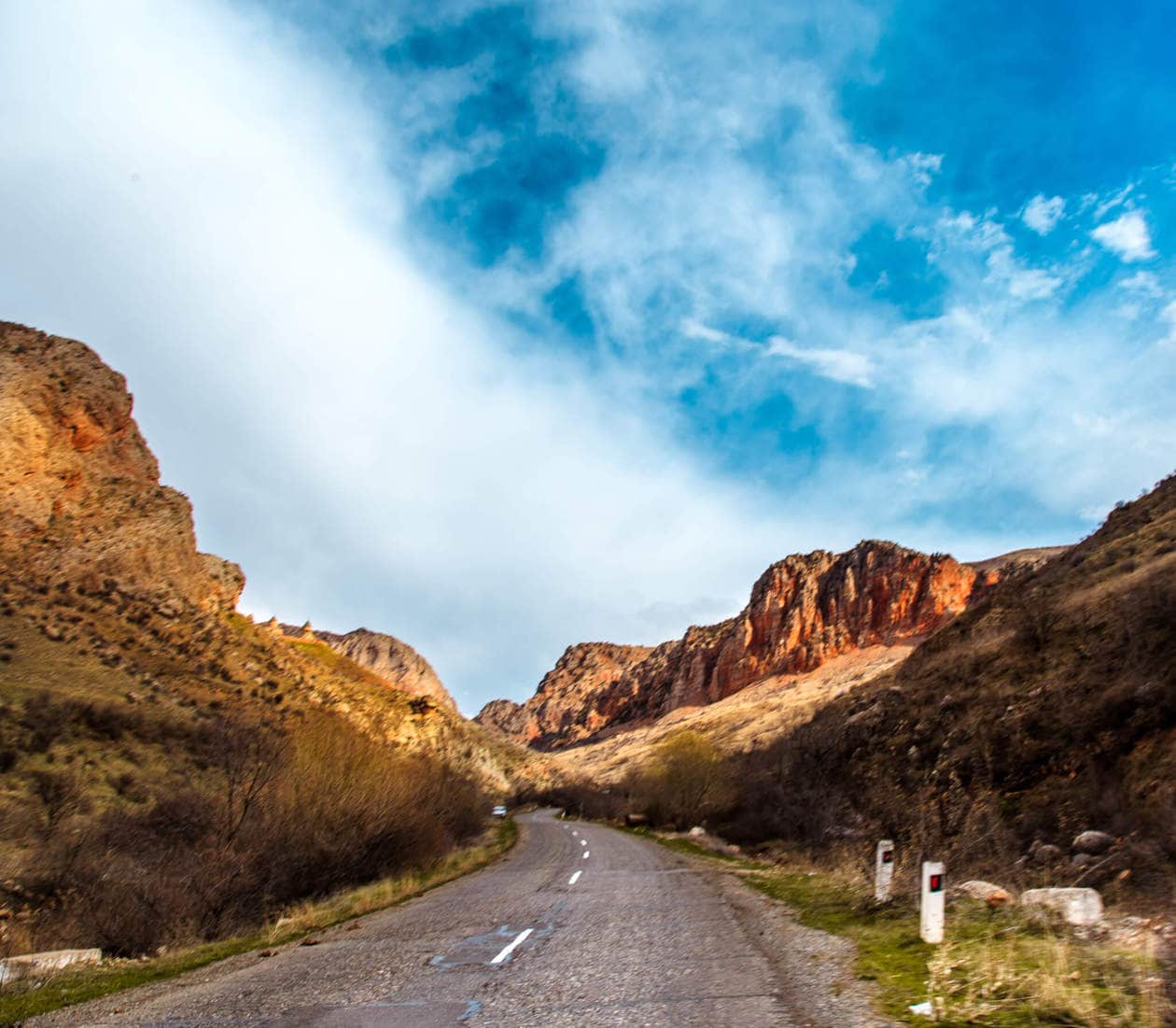 When you finally spot the monastery, it looks magical sitting perched high on the hill, surrounded by some of the most beautiful scenery that we saw while in Armenia. It was truly spectacular and I recommend visiting solely to experience the location. Photos don't do it justice.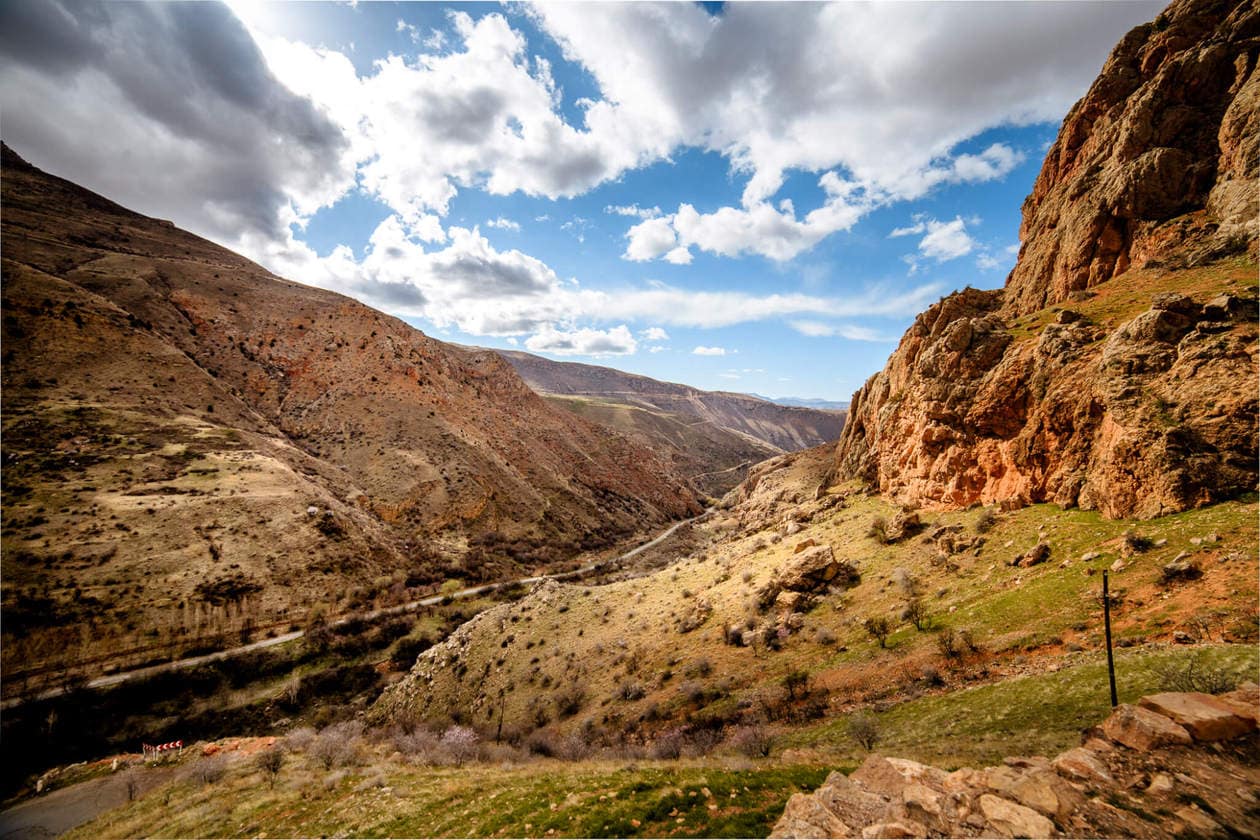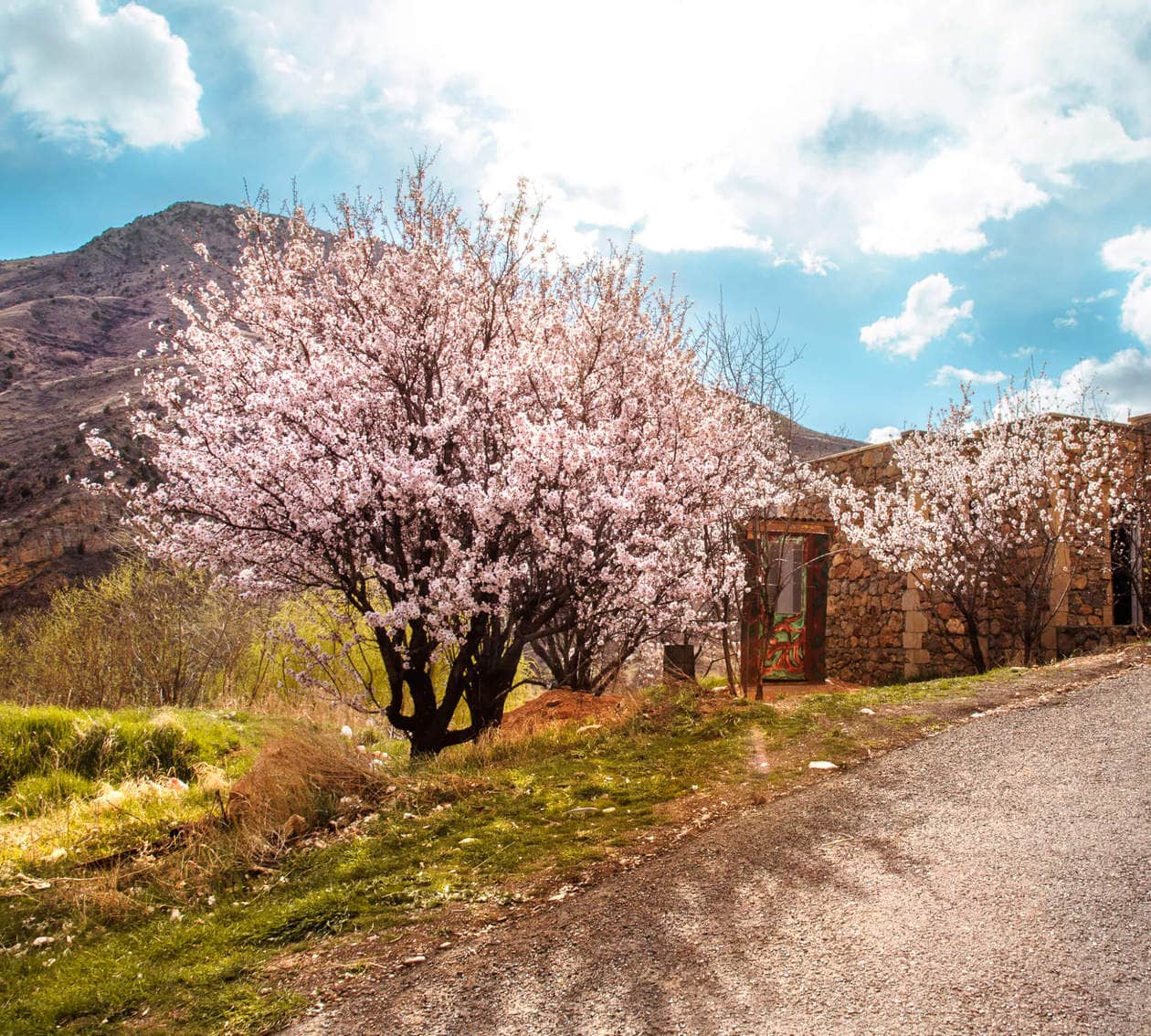 Surb Astavatsatin Church is the most striking of the three churches at the Noravank Monastery complex. It was built for prince Burtel Orbelian, who governed in Syunik in the early-mid 14th century. You can go inside the church, but to get there, you have to climb an extremely narrow staircase with no handrail.
I had more fun standing out front and watching people crab walk down the stairs.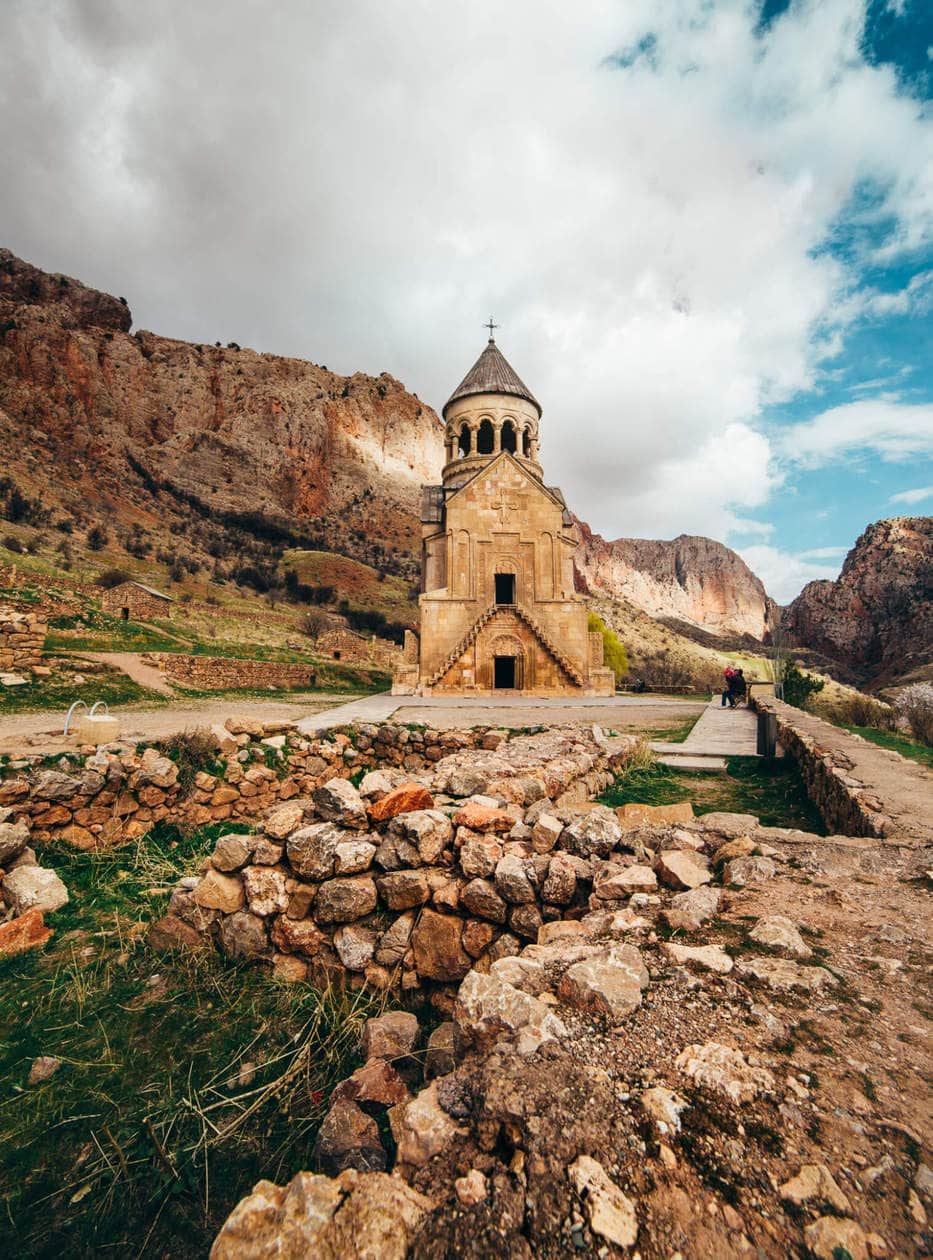 As with most of our days driving through Armenia, we highly underestimated how long it would take to get to Noravank Monastery and we ended up having to rush our visit a little in order to return our rental car in time. It's a shame as I would've loved to stay longer and really absorb the beauty of the place.

NORAVANK MONASTERY VISITOR INFO
RECOMMENDED VISIT TIME 45 min-1.5 hours
RESTROOM Yes /100AMD (.20 cents USD)
ON SITE On site there is also a museum (500AMD / $1USD), a gift shop and a restaurant next door.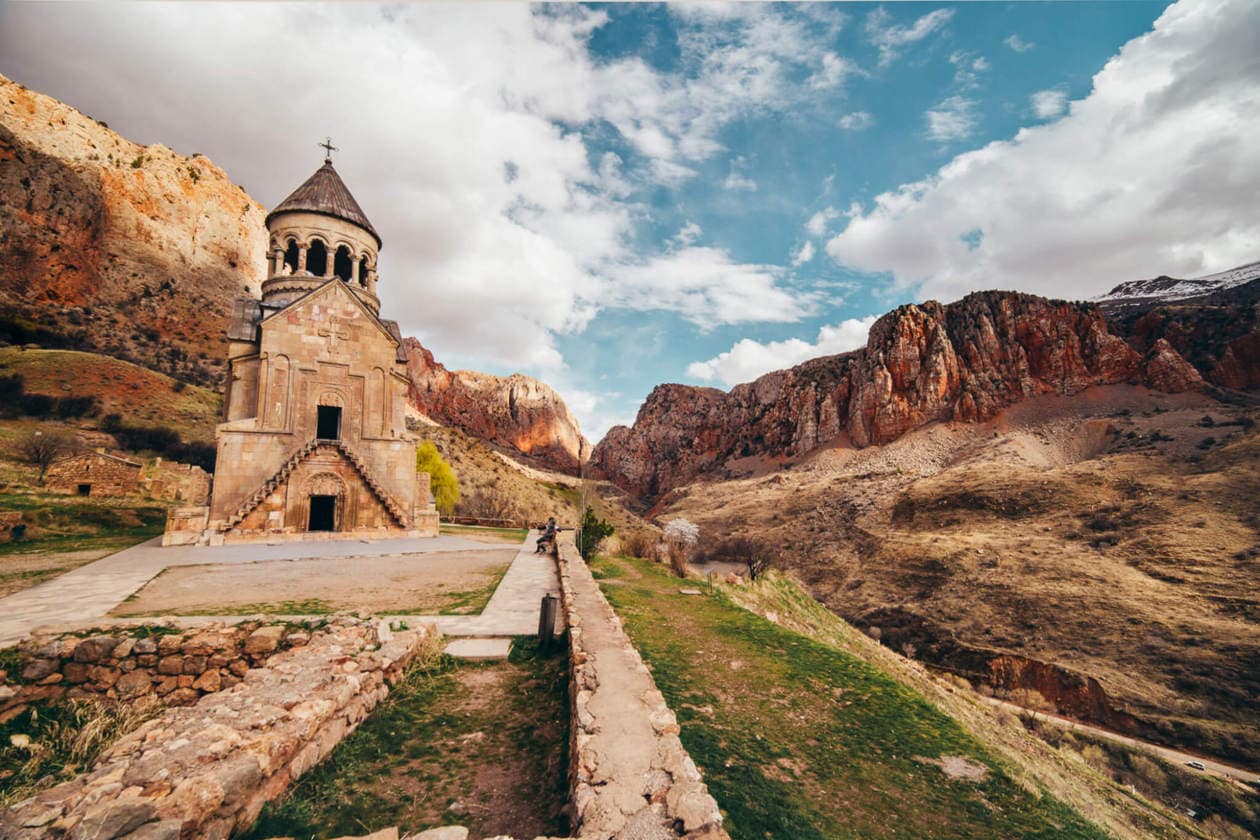 YEREVAN TO NORAVANK MONASTERY Noravank is 73 miles (117km) south of Yerevan, and Google Maps estimates 2 hours of driving time. I would give yourself closer to 3 hours just in case, due to strict speed limit cameras and incredible scenery along the way (we stopped a lot).
If you don't want to rent a car, you can take an inexpensive tour from Yerevan which includes Khor Virap Monastery, the Bird Cave and Areni Winery. Click here for more details about the tour.
ALSO MAKE SURE TO SEE Noravank Monastery is only 5 minutes from the town of Areni which is most well known for their wine. Also in Areni is the "Bird Cave" where the first winery ever was discovered (6,100 years ago)! You can even tour the caves which are still being excavated.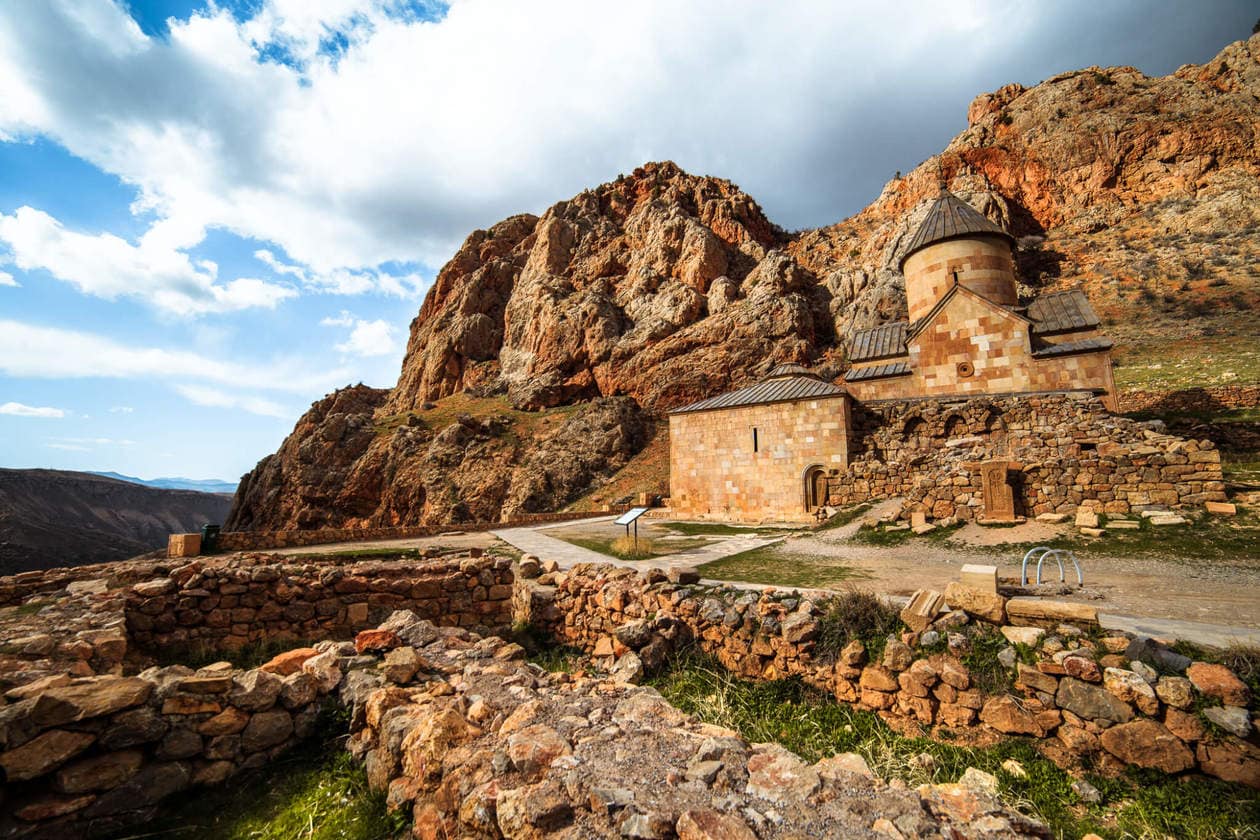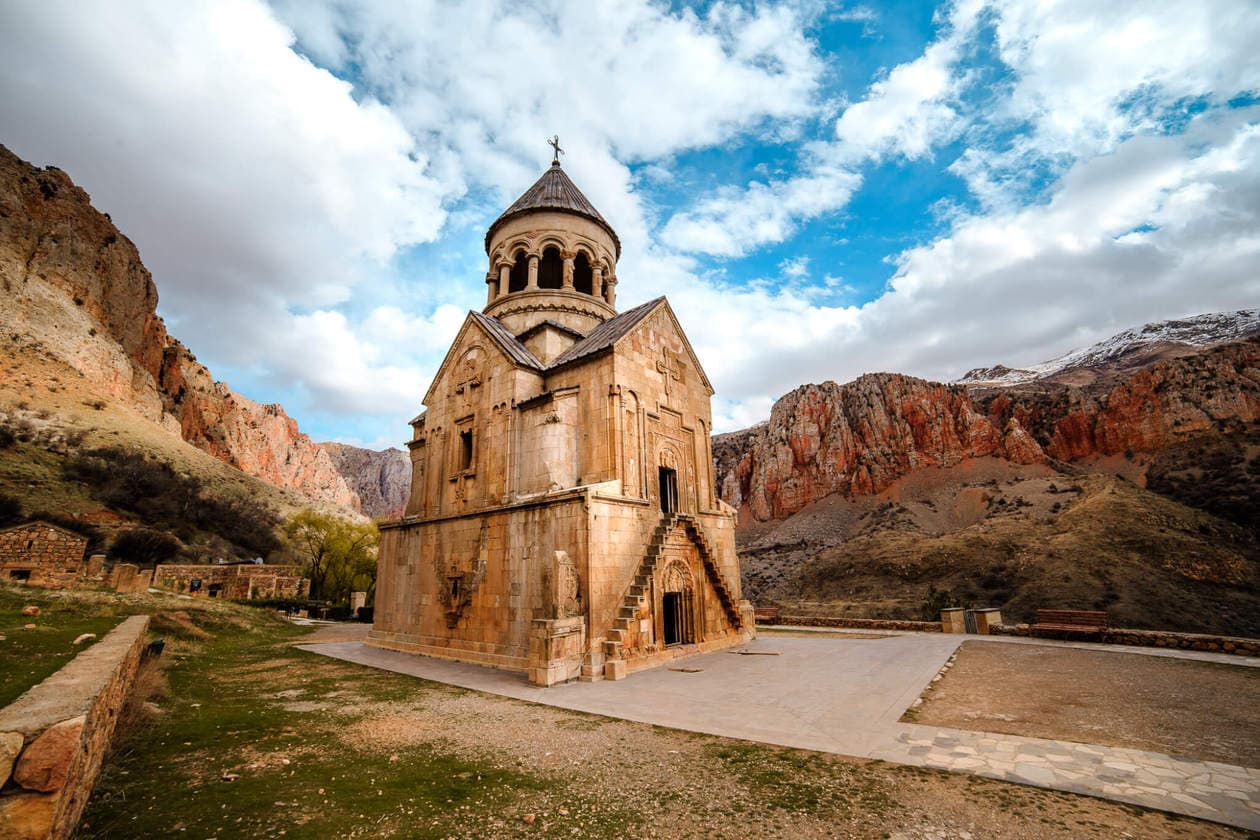 ---
PIN IT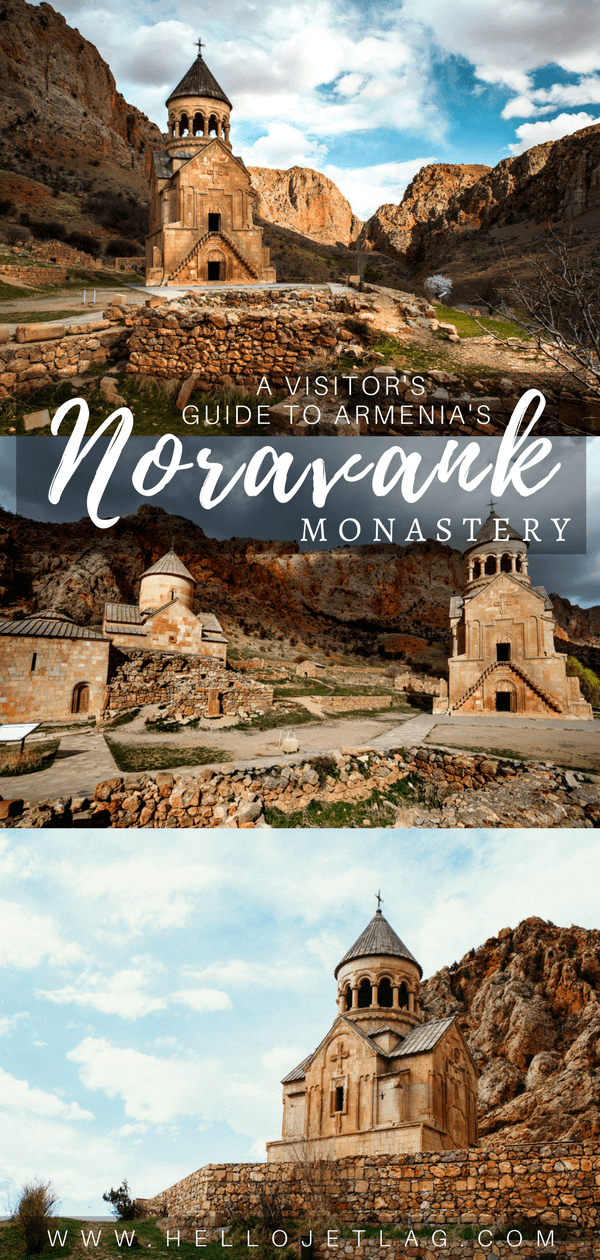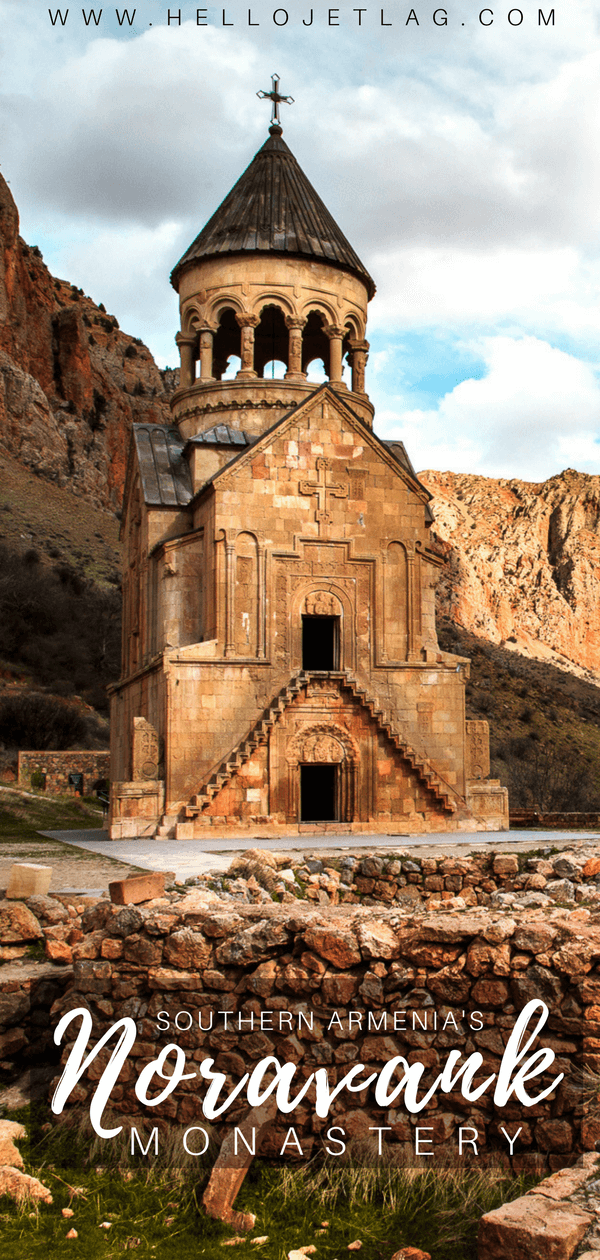 Disclaimer: This post contains affiliate links, which means if you click them and purchase something I receive a small commission (at no cost to you!).