This site receives a small commission for purchases made via affiliate links.
During the full moon of the 12th month on the Thai lunar calendar, Thailand celebrates Loi Krathong. The local people make boats and send them down the river releasing any negativity and making a wish for the new year. Yesterday we had the special opportunity to participate in the celebrations and the experience has been one of my favorite memories of this trip so far!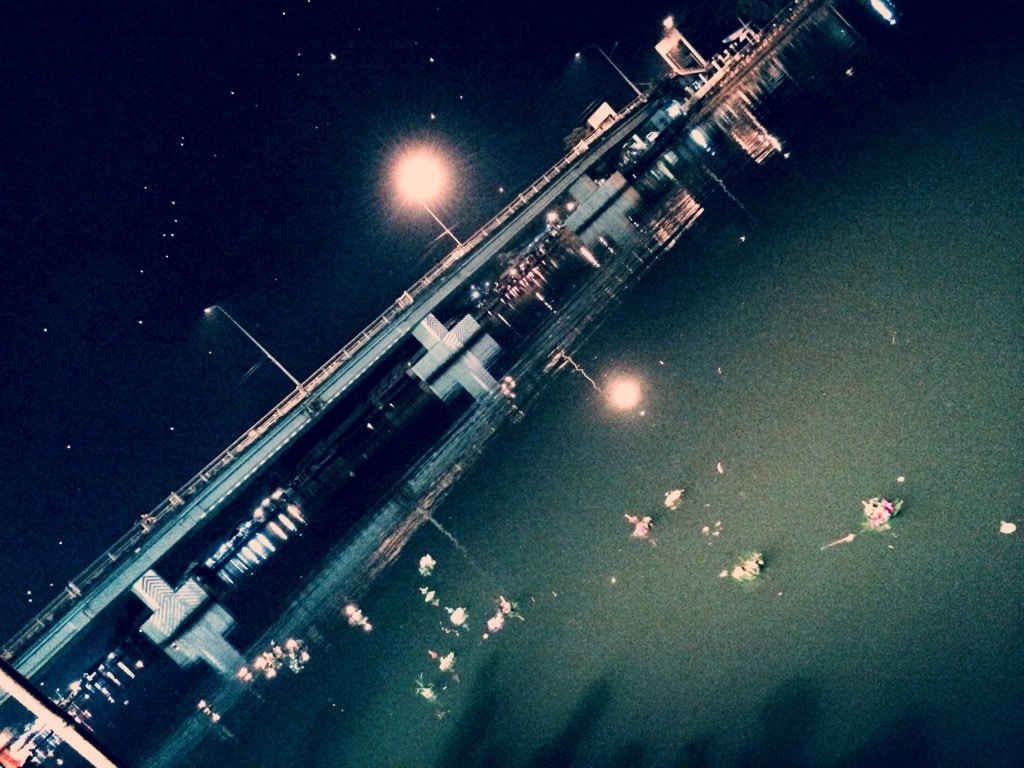 Chris and I ventured out during the day to cut banana tree leaves and pick up lanterns. In the evening, all of the volunteers spent several hours making our boats!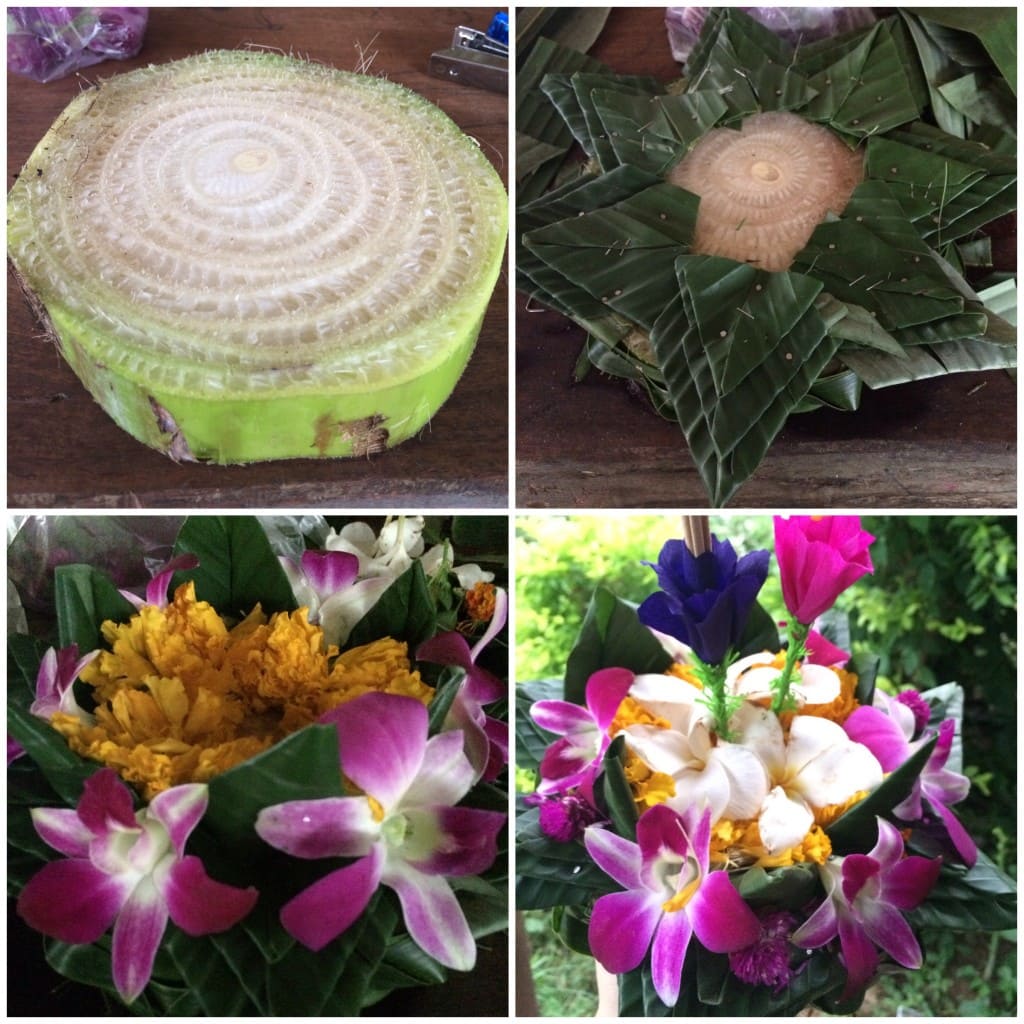 The base is made from banana tree trunk (it floats!) and we used palm leaves, banana tree leaves and fresh flowers to decorate. All completely biodegradable! To top it off, a candle and an incense stick are placed in the middle.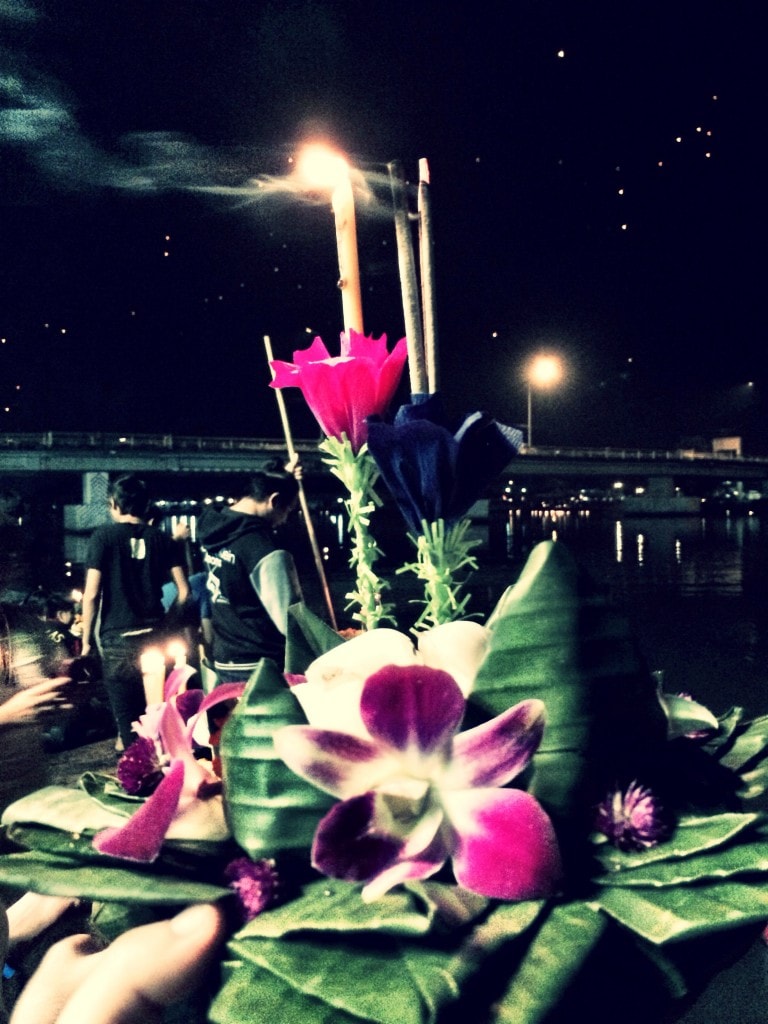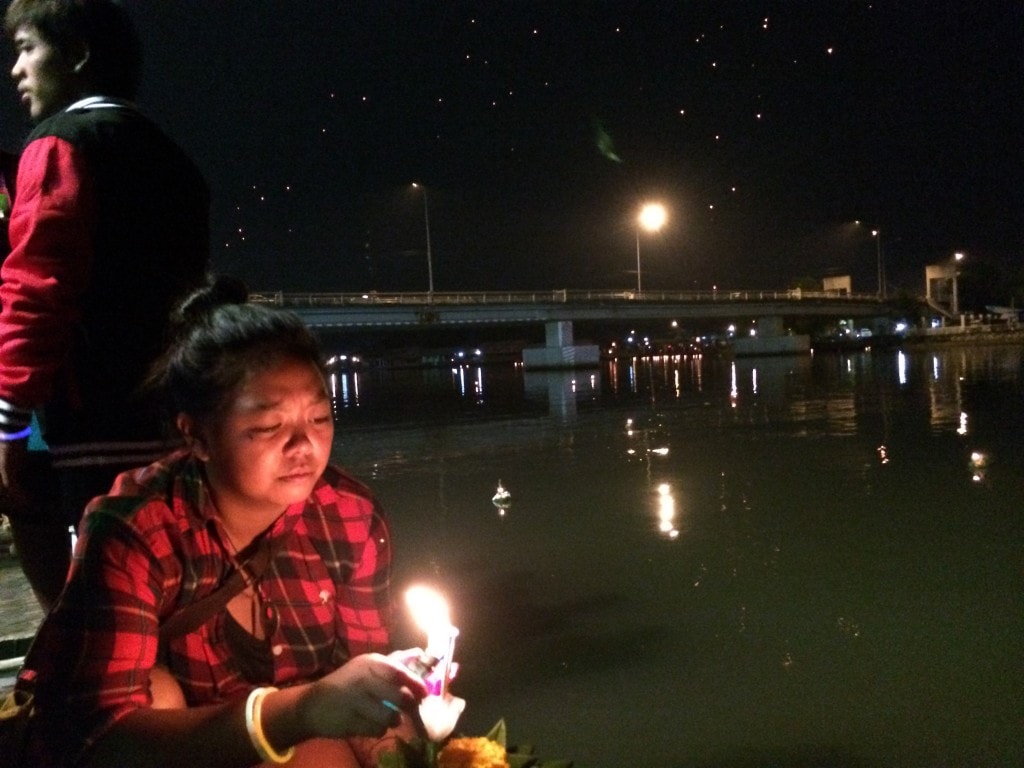 After the long boat making process, We drove to the city of Kanchanaburi and joined in the festivities. Local families gathered around the river in front of a beautiful temple, making their wishes for the new year.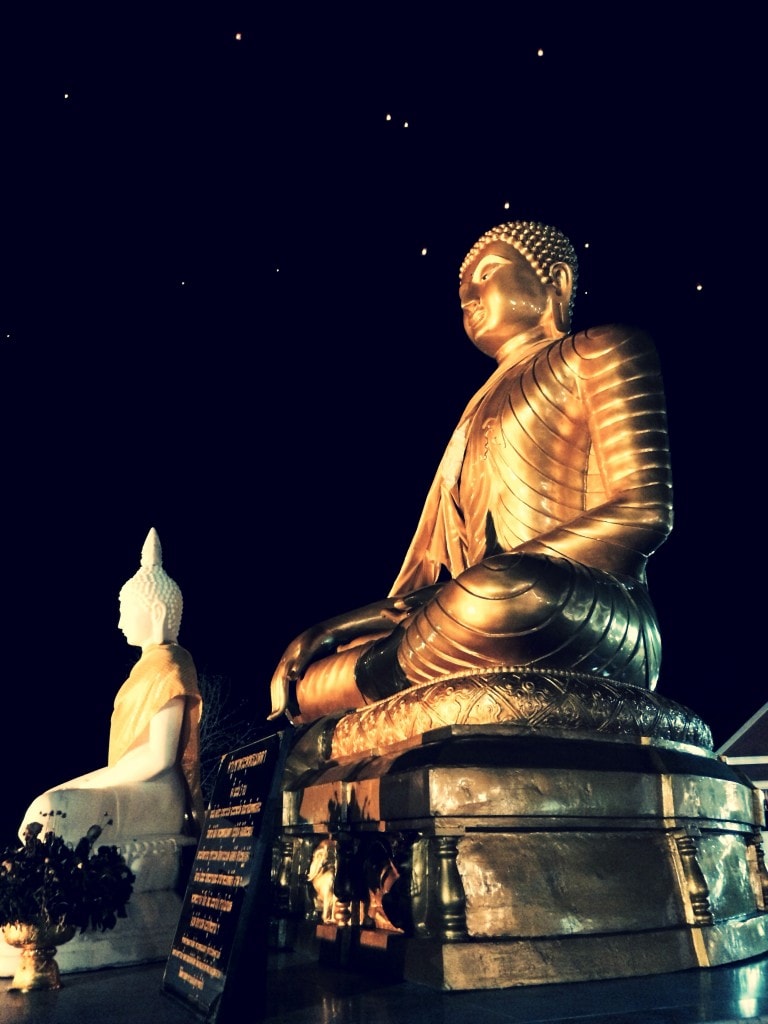 (you can see the lanterns in the sky).
We also lit lanterns and sent them off into the sky to silently float amongst the thousands of other wishes . It took me several minutes to come up with something to wish for. I was not able to think of one for myself as I'm pretty content with life at the moment :), but I made one for the world and one for someone special at home.