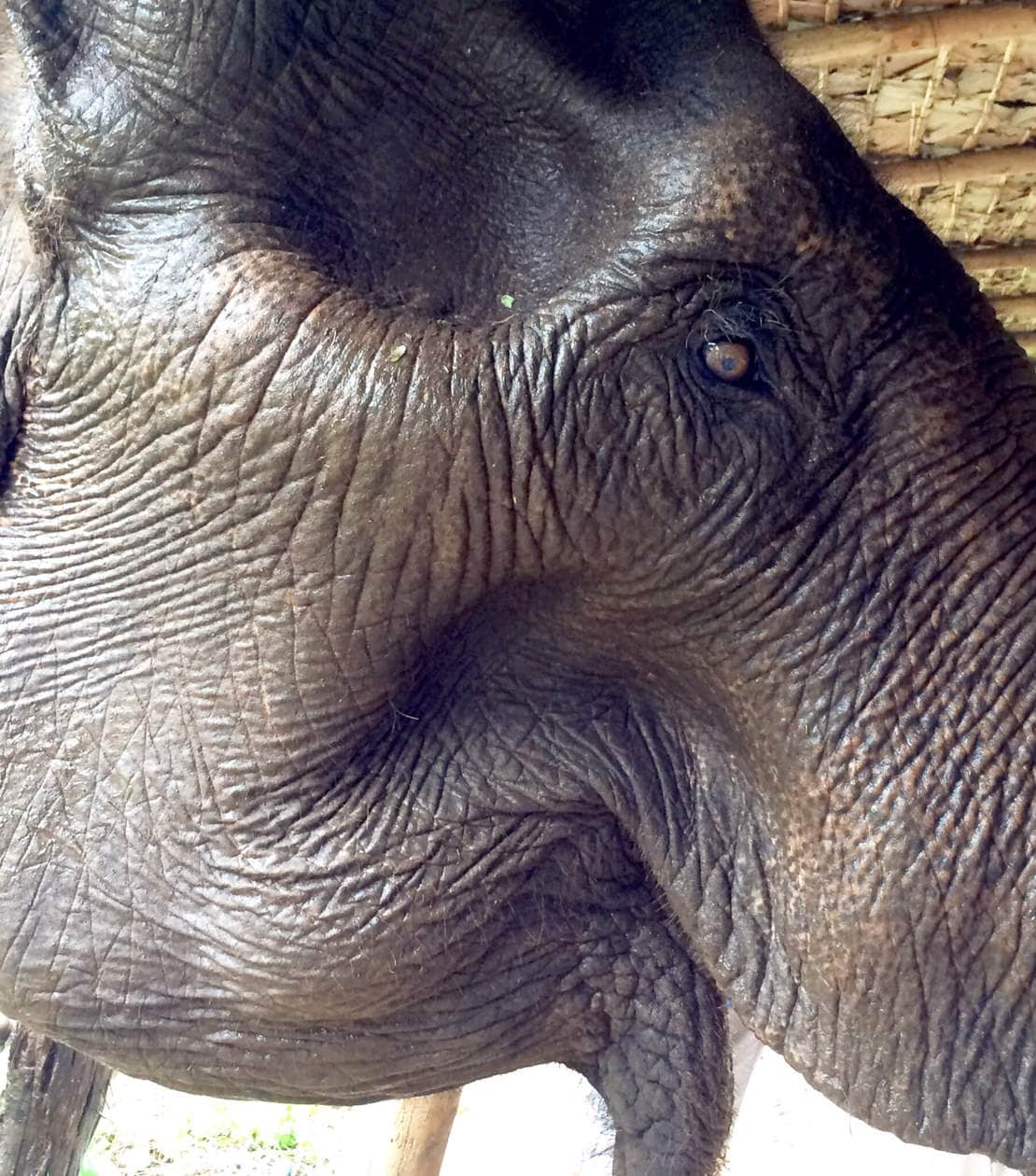 Malee is only 44 years old but like most of the elephants at Elephant's World, she has had a hard life so she appears much older. She worked in the streets of Bangkok begging and having her photo taken by tourists. Many times, with street elephants, the only food they eat is the food they beg for, so if there are not many tourists the elephant does not eat- a major problem since they eat 10% of their body weight per day! Malee is our skinniest elephant and despite being at Elephant's World for 5 years, she has not gained weight.

While living in Bangkok, Malee was hit by a car and sustained serious injuries to her legs putting her in the hospital for 3 months! Regardless of her condition, Malee's owner put her back on the streets when she was healing until the day someone purchased her and donated her to Elephant's World.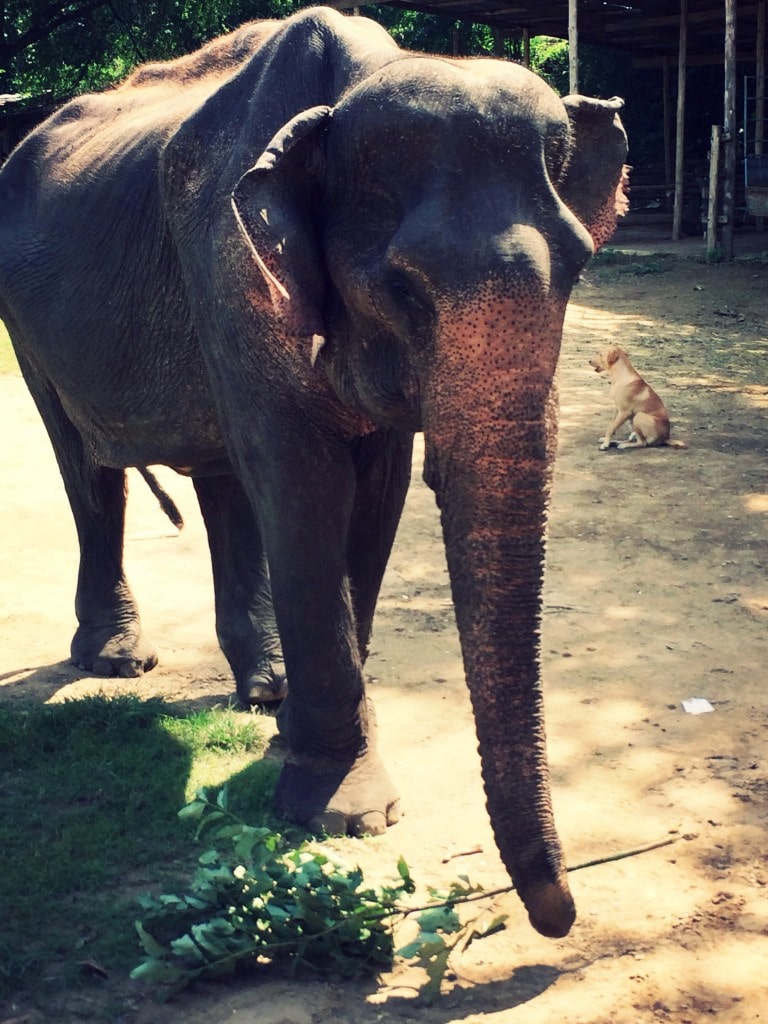 Malee is best friends with Kamoon and Somboon. They are the 3 Musketeer and are always together.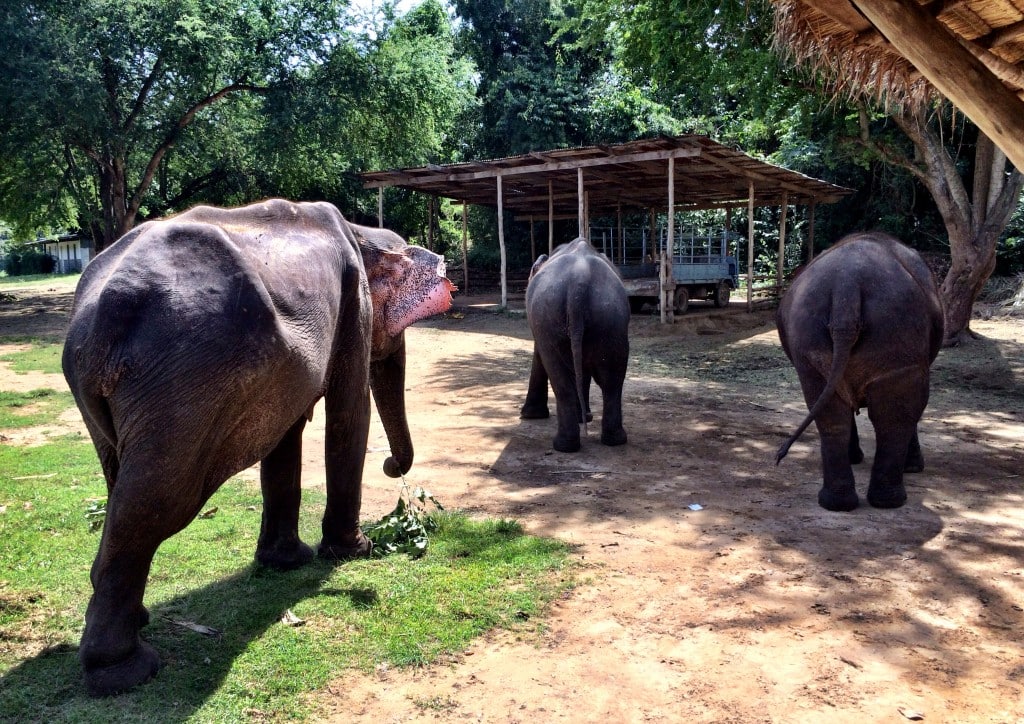 (you can recognize her in this photo because you can see her pronounced bones).