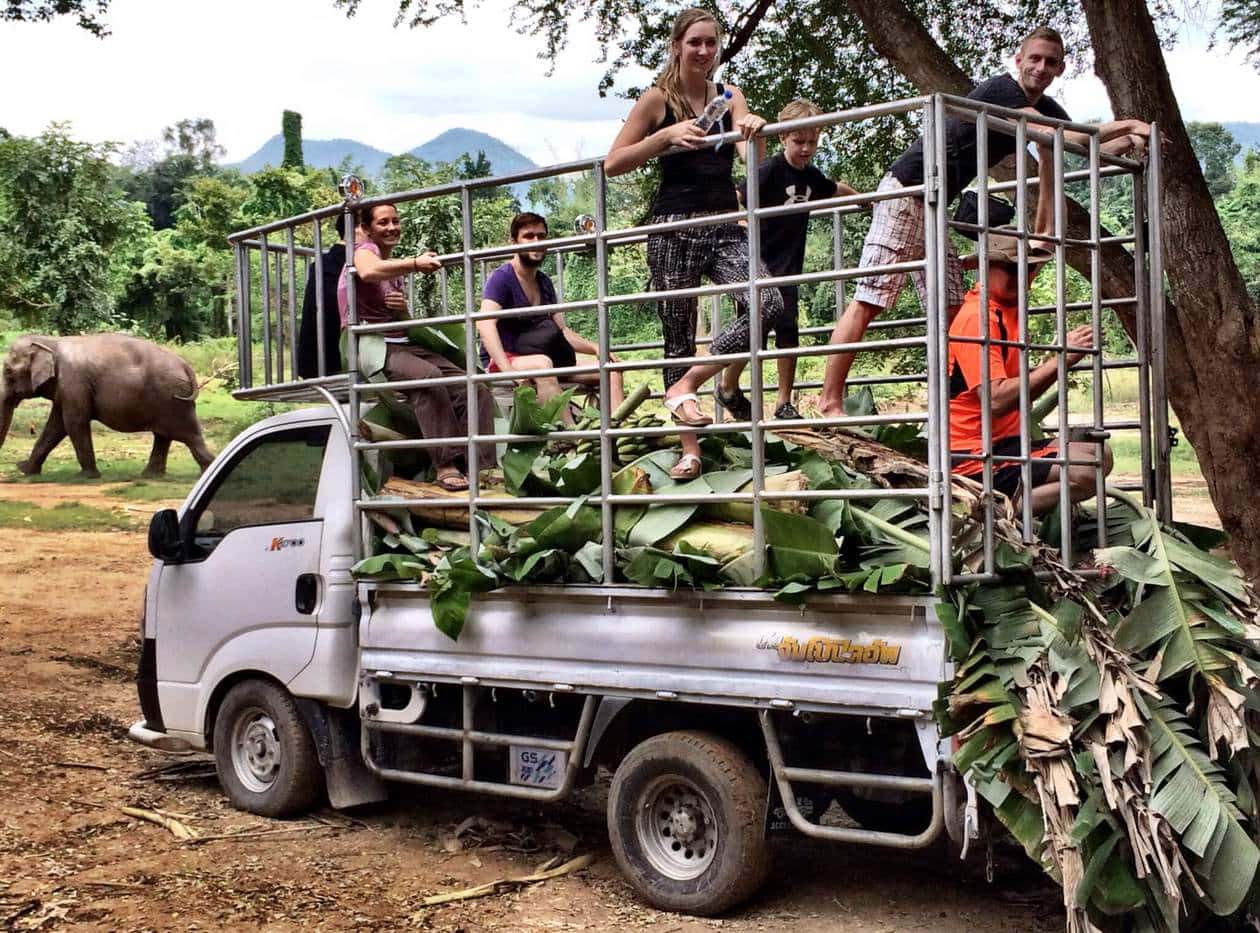 Collecting banana trees is my least favorite task at ElephantsWorld. Every day, we must drive to one of the local farms to load 1000's of pounds of banana trees into the truck for the elephants to eat.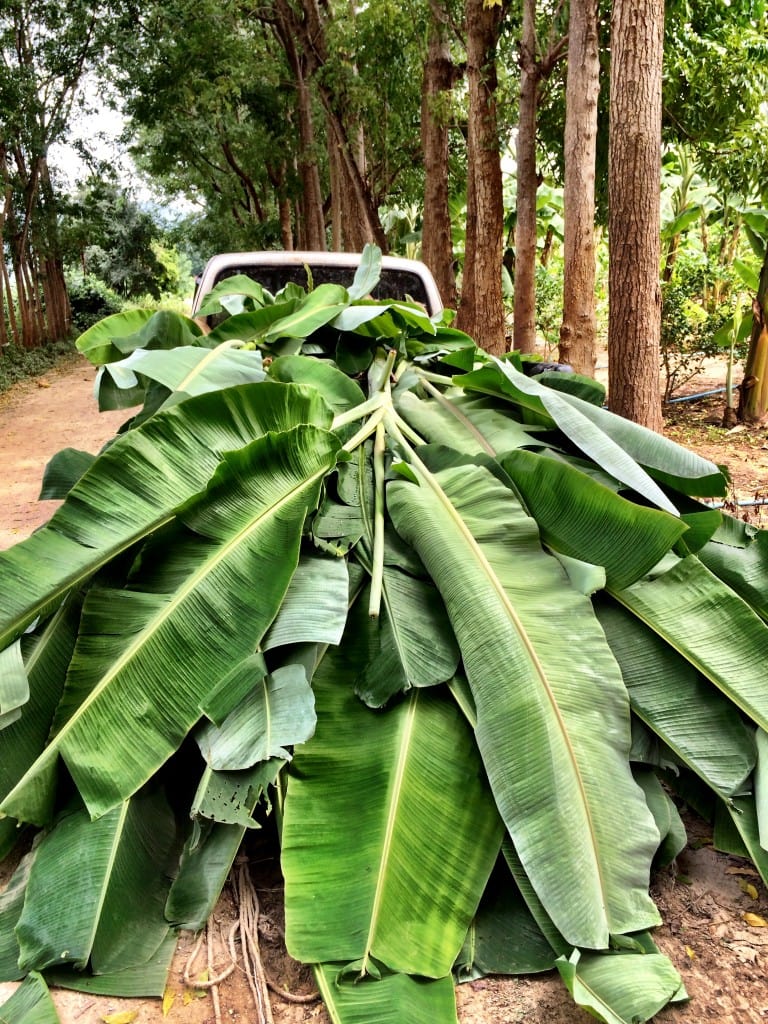 Banana trees yield fruit only once in their lifetime and then become useless to the farmer, so they donate their trees to us! It's a great system.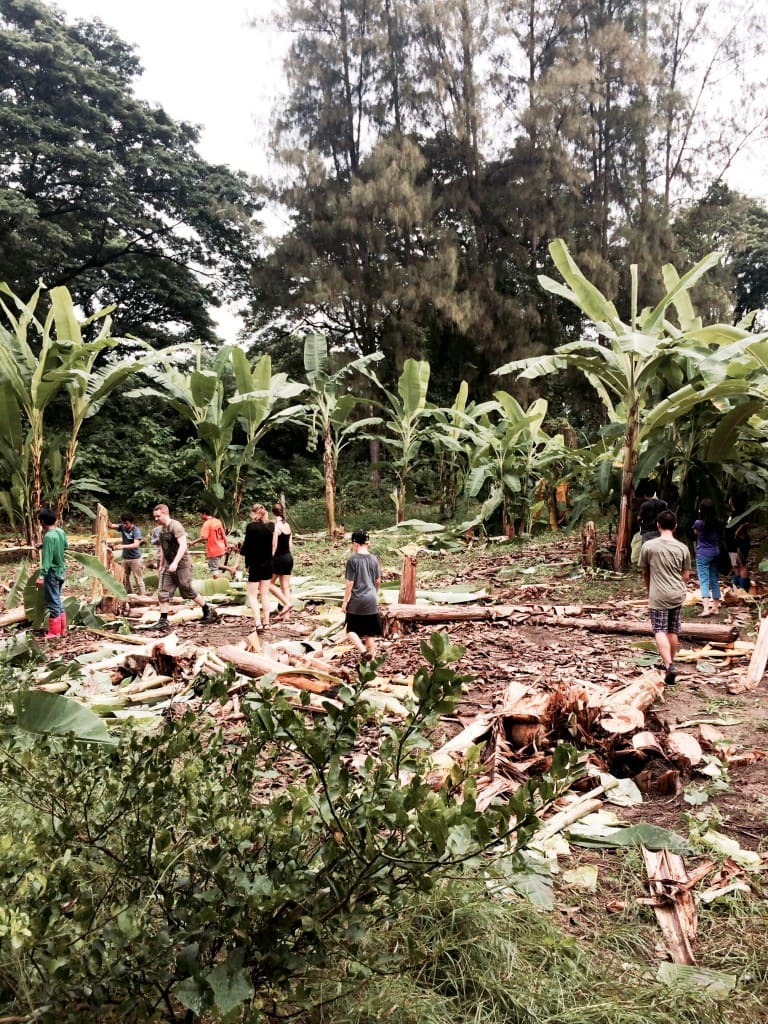 The mahouts walk through the farm chopping down the trees and we collect them and load them into the truck.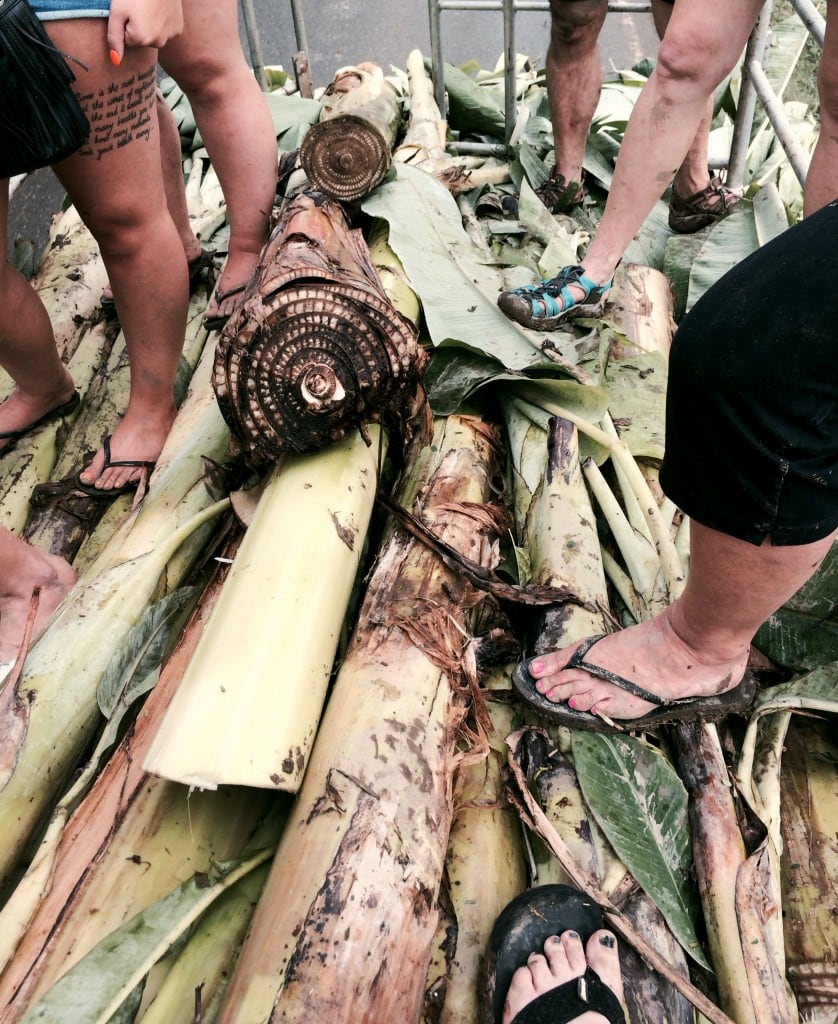 It sounds easy enough but we usually do this during the hottest time of the day; so lugging heavy trees in 90 degree heat and 75% humidity is not usually the most fun thing to do.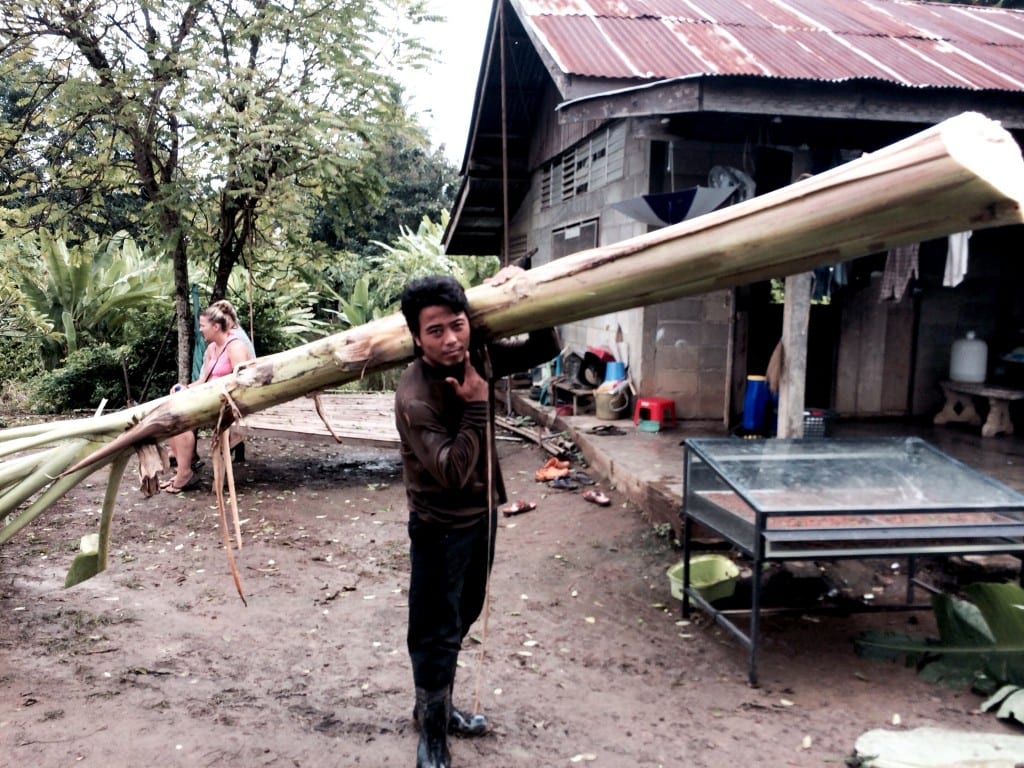 It's all worth it in the end when we bring the truckload home to happy elephants! They hear us coming from a mile away and power walk over to us as we drive up.